June 14, 2014
What if you don't WANT to wear printed garments, or scarves? More power to you, and congratulations for knowing what you really prefer! I'm going to recommend some coordinating small solid earrings in semi-precious stones, bracelets in enamel or stone, and solid scarves to keep your ensembles looking "intentional." I'm not sure, but I think this could qualify as a "whatever's clean" wardrobe…
Starting with the dark neutrals we've seen before:
And then the light neutrals:
And some solid neutral tops:
Finally, the accent colors. We haven't seen pastels for a while, so let's go pink and blue!
This is your sixteen-piece wardrobe: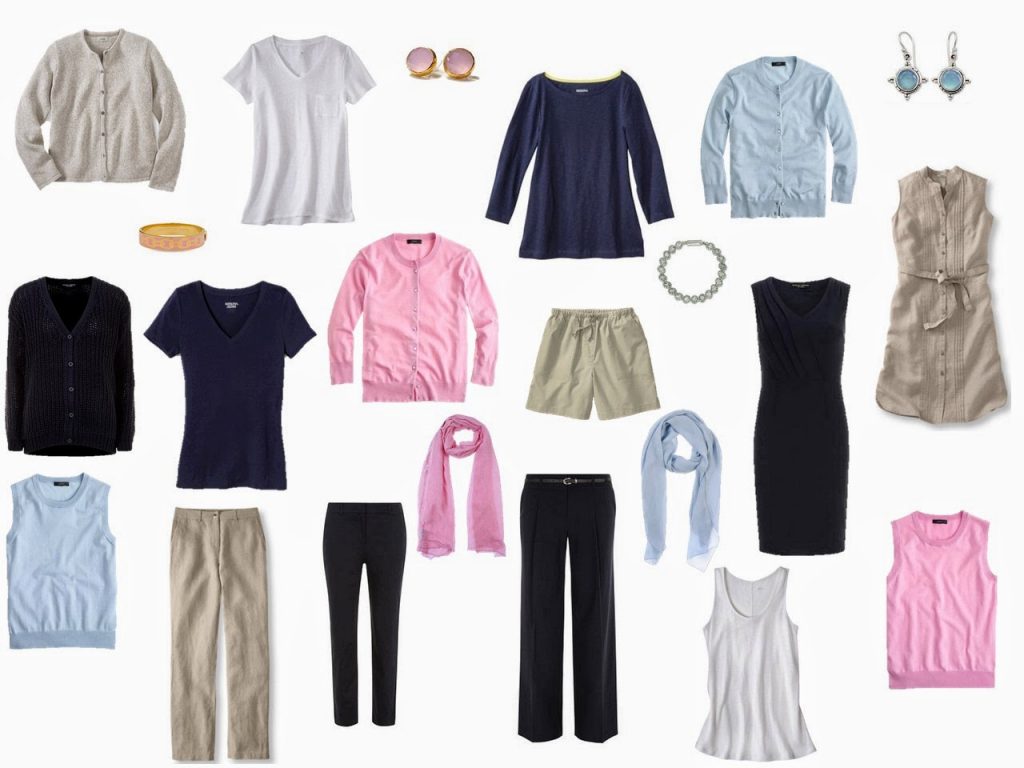 Plenty of ways to pull this together and look beautiful!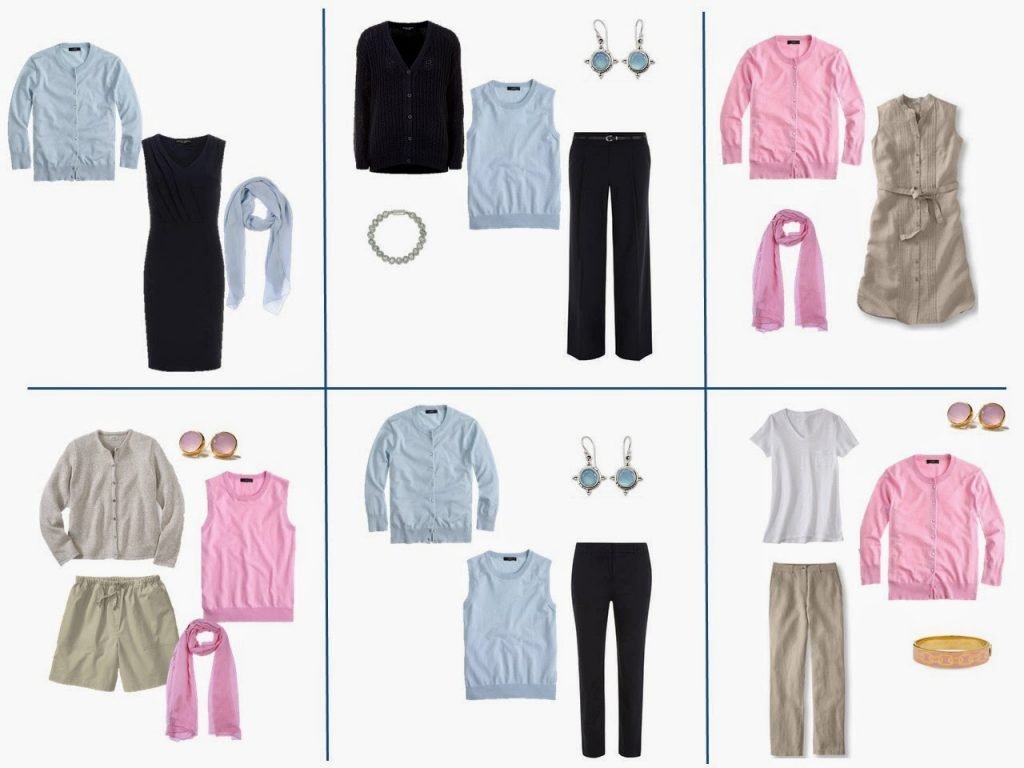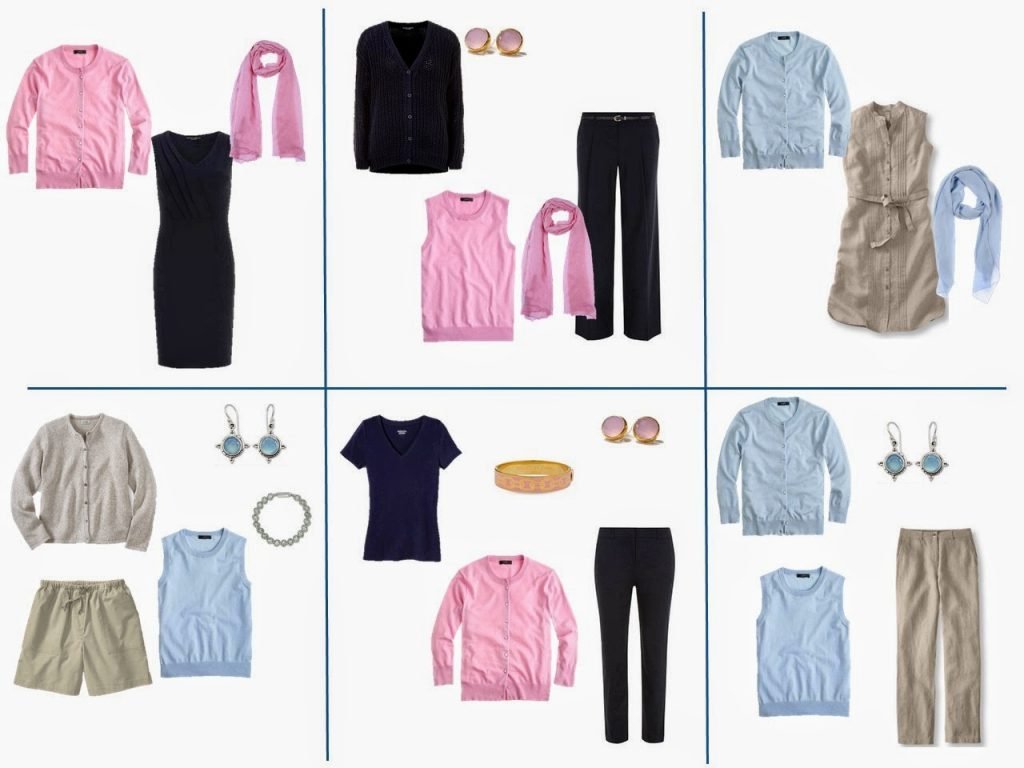 love,
Janice