May 10, 2014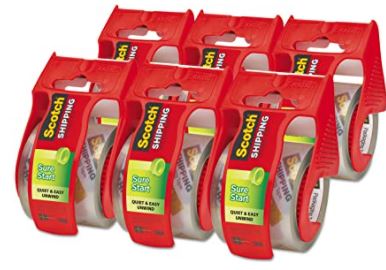 Within an easy 30 minute walk of where I'm sitting right now, there are at least a couple of hundred clothing stores – good, bad, and absolutely ridiculous. But as often as not, I order new clothes over the internet and have them delivered here to the apartment. And I find, more and more, that the things that I buy through my computer turn out to be better purchases than those that I pick up in the store. How does this happen?
I've finally (53 years into the project) learned that there are some definite advantages to sitting in one's own home, making clothing decisions. Trying to figure out the reasoning behind all of this lead me to some guidelines that might work well for you, too.
Just buy some packing tape, with a dispenser/cutter, and assume that you're going to be doing a certain amount of repacking. Sometimes, the mechanics of repacking seem insurmountable, but they're no more difficult than finding a parking space in a crowded mall parking lot.
When you open parcels, do so carefully, save packing materials, and make mental notes about how to reconstruct what you're deconstructing.
Choose your on-line retailer with an eye to both their return policies, and their shipping charges. Many companies now offer free shipping AND free returns – that's actually LESS cost than going to a store, where you have to walk/drive/cab/bus/train to get there… (okay, it doesn't cost less than walking…)
Think of the order, not as shopping, but as arranging an in-home "try-on", and order a range of sizes. If you're not sure of your size, it's what you would do in a store, so just do it at home too.
If you wear a size that's hard to find, or that sells out quickly, mail order might be the easiest way to find things to fit.
Similarly, if you really love stores like Nordstrom or Uniqlo, but don't live near one, you can shop there at your leisure.
Before you choose anything to order, take a look at the garment in question, and then walk over to your closet and consider how it fits in with what you already own. This might be the single most practical aspect of shopping from home – avoiding duplicates (or orphans) in your closet that are the result of seeing YET ANOTHER example of your favorite garment staples. I could easily own about 50 black sweaters (v-neck, tunic-like) if I just walked around stores and purchased what caught my eye. But when I see one on a website, and then walk over to my closet, and see TWENTY that I already own, I rein myself in a bit…
Before you make a choice, walk away from your computer for a bit. Forget the garment. Forget shopping. You might just decide that something's really wrong, or unnecessary, for you.
When you get a garment into your household, try it with all KINDS of possible combinations. No matter how good your memory, nor how much clothing you schlep with you to the store, you can't really see how anything will integrate into your wardrobe until it's actually IN your wardrobe…
And you can assess hem lengths because you'll have your full assortment of shoes at your disposal.
Start with brands with which you're familiar – you'll be more confident in the quality of the construction and fabric, and you'll know what size to order.
When you need to stock up on basic items (black, white and grey tee shirts, in my wardrobe), mail order is the easiest way to be able to find what you need without being distracted by things you might want. Distraction can be a problem when shopping.
I have no illusions that we're going to all give up browsing our favorite stores, but reconsidering the role of mail order in your shopping routine might be a good idea…
love,
Janice