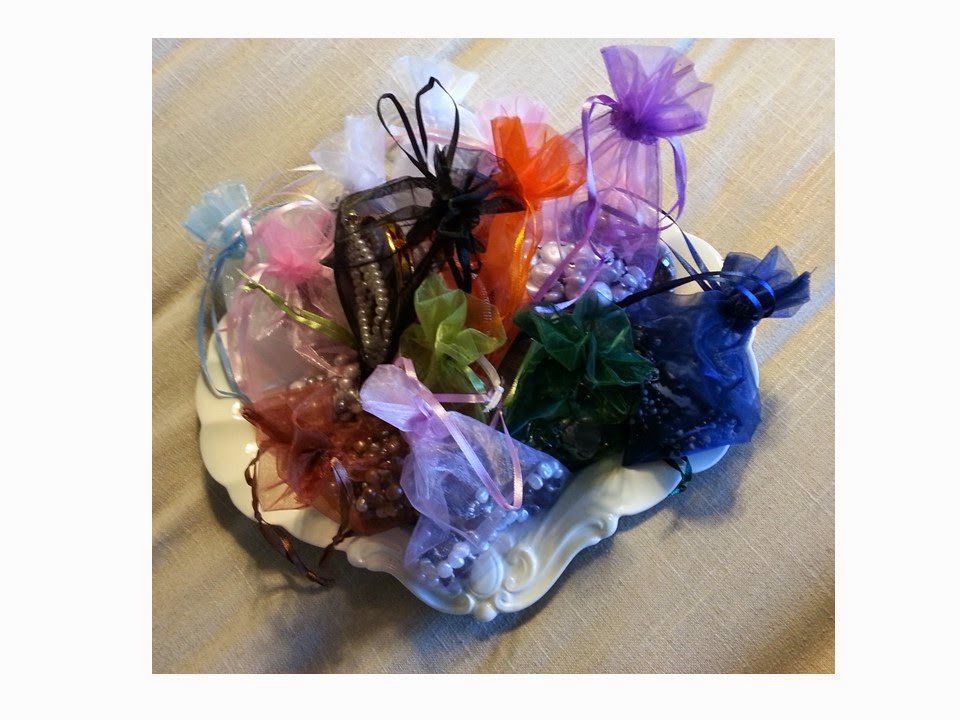 I've found that storing my jewelry hidden away just isn't working well for me – I forget what I have, and then I have a really bad habit of buying duplicates. So I bought myself a couple of dozen pretty taffeta drawstring bags (from
here
), tucked all of my necklaces into their own bags, and tossed them into a pretty Spode serving dish. Now they sit on the corner of my desk looking ornamental, and keeping me from doing more shopping… Makes packing jewelry quite simple, and cuts down on tangling and scratching too!
2012 – Sometimes, you want to take a particular garment with you when you travel, and thus I shared Packing: start with a favorite cardigan.
2013 – There is no way to get out of exercising; my method for Surviving the Treadmill – The Great Courses!