The yellow made me think of flowers, and this is a good season to be looking at floral garments and accessories – they're everywhere… but it would be easy to focus your summer accessories on all things nautical, or other unifying themes that could make you smile all summer long.These are the accessories, and the "accessory garments":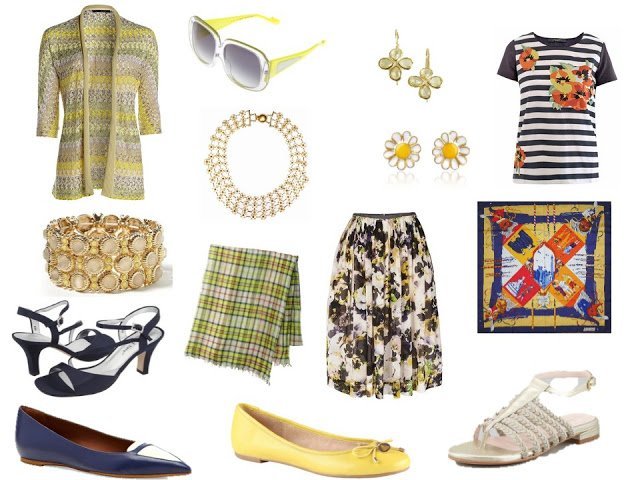 Cotton cardigan – Nick & Zoe, sunglasses – Courreges, dangle flower earrings – Jardin,
necklace
– Mallarino,
daisy earrings- AZ Collection,
tee shirt – Weekend by MaxMara, daisy bracelet – Banana Republic,
plaid cotton scarf – Uniqlo, skirt –Paul
Smith, navy sandals – David Tate, yellow
flats – Aldo, gold sandals – Taryn Rose, scarf – Hermes
Just in case you need to dress up – the cardigan gives you a sense of being "dressed", for a meeting, or a more conservative activity. The basic white tee shirt, and a daisy bracelet, are a cool way to get a lot of mileage from an amazing floral skirt.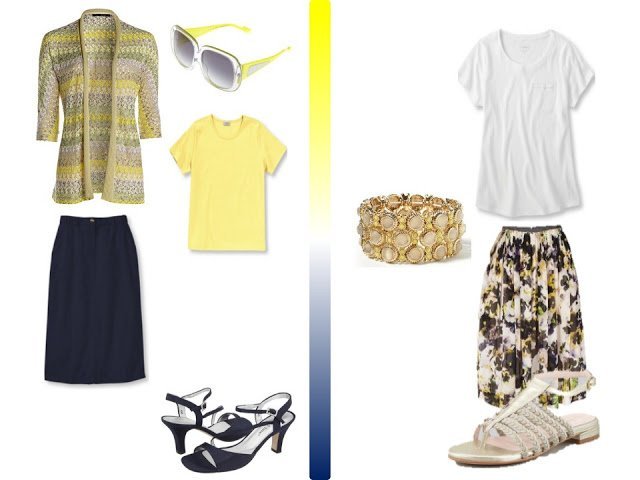 The navy can be a really serious outfit, with a classic scarf to brighten it up a little bit. But the tee shirt, and the whimsical daisy earrings, are perfect with shorts when your work day is done.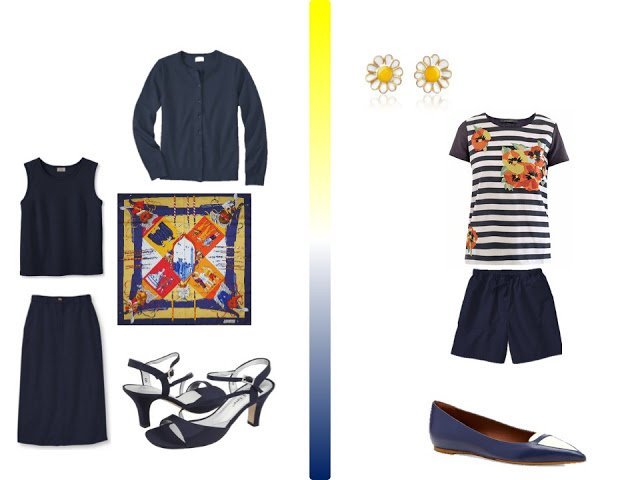 More skirts – I believe in skirts for hot weather; even if you're wearing some sort of "control" undergarment, they're still cool, and always feel dressier than even the nicest pants. The simple cotton scarf, bright ballet flats, and some floral-themed jewelry are all the accessories you need.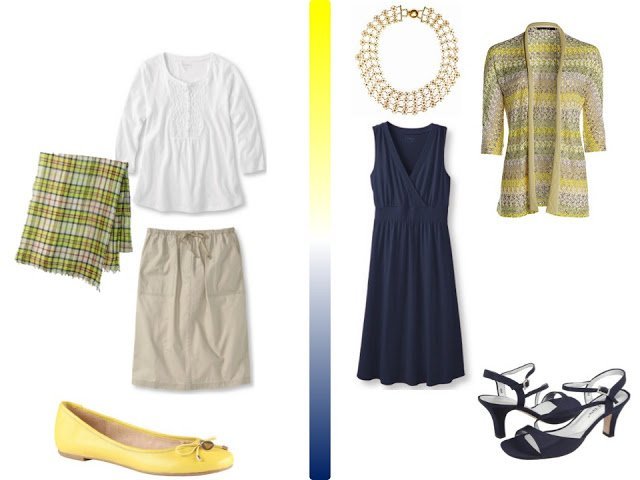 The cool daisy bracelet subtly reflects the floral accents on the tee shirt; flat metallic sandals echo the gold of the bracelet and pull everything together. Metallic flats or sandals are a surprisingly useful summer accessory to consider. And the yellow and navy stand alone in a casual summer outfit, where the yellow is made to look "on purpose" with the addition of ballet flats, and yellow sunglasses.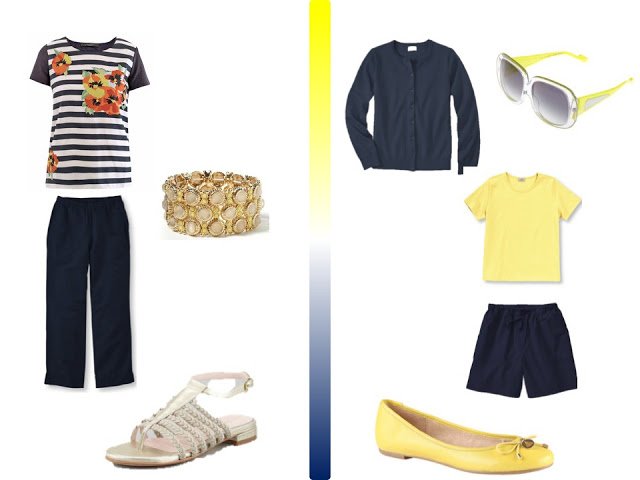 The yellow tank top can be either relaxed and casual, under a shirt jacket, with linen pants, or much more dressy, worn with that beautiful floral skirt. Low-heeled shoes and floral motif jewelry make your outfit finished, but not fussy.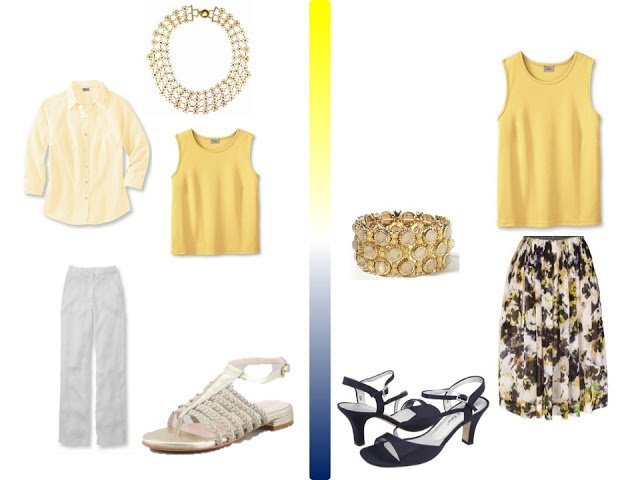 And as is the case with all of these summer ensembles, the core garments are all from
L.L.Bean.