February 12, 2013
While I don't know that any of us are in a position of completely revamping our wardrobes based on the insights from one book, I
do
think it's interesting to read and study things like this. A greater understanding of one's own preferences and tastes can never truly be wasted…The first exercise in The Colorist (Shigenobu Kobyashi) is to choose 10 colors you like, and five colors you don't like: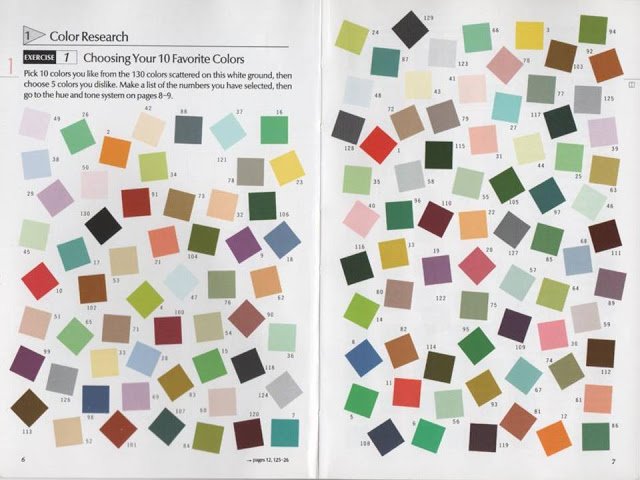 Then you find these favorite colors on a full spectrum array, and determine if your color preferences are more for different shades of one color, or for different colors of a particular depth or intensity. Yes, this is impossibly difficult to read… but on my computer, I can "right click" on any image and open it in a new tab, in which it will be larger, and I will be able to magnify it even more.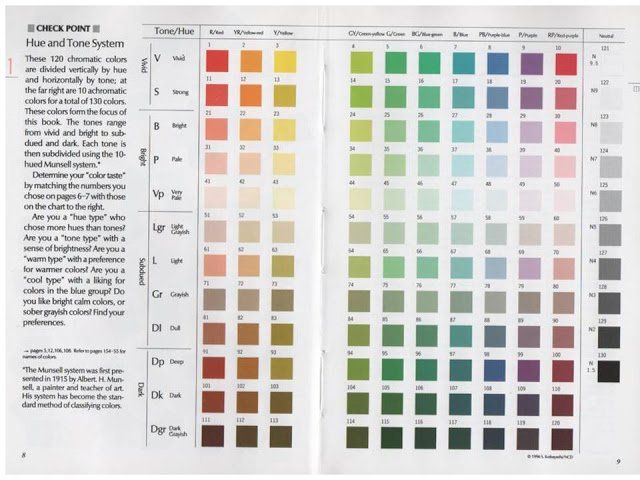 And remember those words that we chose last week – the ones we liked, and the ones we didn't? Those are all arranged on a grid of mood/styles, which will have colors associated with them in the next exercises: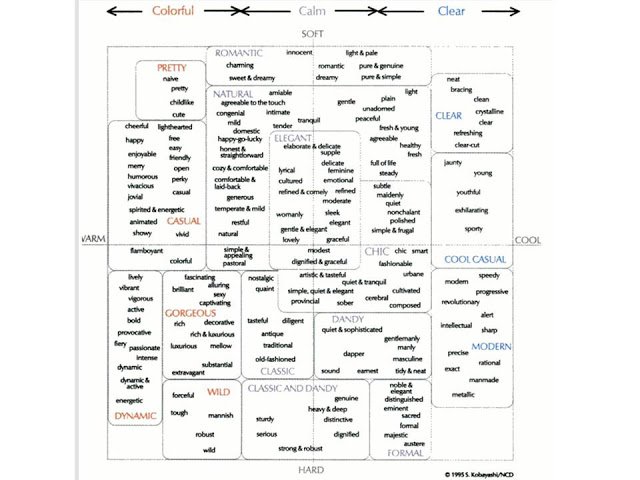 I found myself in the lower right quadrant – somewhere in the elegant/cool/modern area.
Bear in mind that this entire book is just one man's opinion on how colors and styles are related. One really INTERESTING man…
love,
Janice