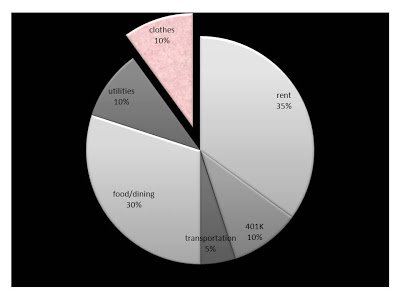 I field a LOT of criticism because I show very expensive clothing in my prototype wardrobes. Constantly, I am told that "I can't afford ______."
So I ask the writer to tell me what their clothing budget is, and I will try to work within their budget to find some things that they will like.
Nobody – EVER – has come back to me with a number.
We all know, possibly to the penny, what we're going to spend next month on our housing costs.
We know within reasonable limits what our utility costs will be. Ditto for transportation, food, retirement savings, and personal care expenses.
Is clothing LESS of a necessity?
But for most of us, the clothing budget is like a force of nature. Or driven completely by whims. Or seeing something we like in a store. Or we just spend what's left over after everything else is paid.
Vivienne had a clothing budget – quite a generous one, because she was willing to scrimp on other things. Once every four, five, or six months, she could go shopping with a PILE of cash at her disposal…
I got in the habit of including clothing expenses in my budget decades ago, when I left college. It never occurred to me that I would treat it any differently than any other regular expense. My unscientific survey of a handful of people during this last week suggests that nobody else I know does this.
Do you?