After we got back from Paris, belovedest and I agreed that we could have packed less – we had more options than we strictly needed, and we wouldn't have minded having even SMALLER bags…And that made me start pondering the number of options inherent in any "Project 333" that includes 33 pieces of clothing – theoretically more than 1,000.
So, I started illustrating them all…. and my brain ground to a halt at 160 outfits. This would easily get me through 5 months, and I haven't even begun to address the possibilities of my dresses. Wow. I really do NOT need a lot of clothes – I re-learn this fact every day.
Note: although you can't really tell here, the 3 pair of black pants are VERY different from each other – one pair is velvet, one pair is corduroy, and one pair are jeans. While in this graphic they seem quite similar, in "real life", they have very different effects when combined with my other clothes.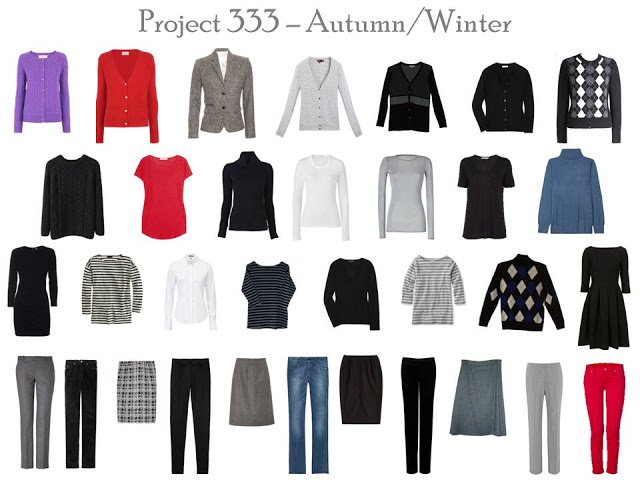 From these pieces, these are many (but not ALL) of the outfits possible: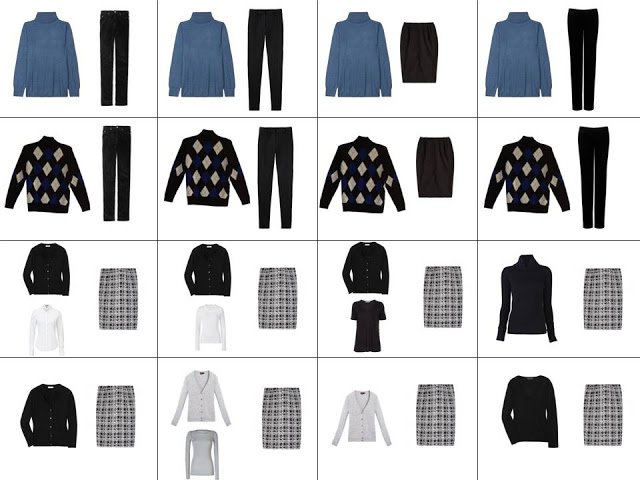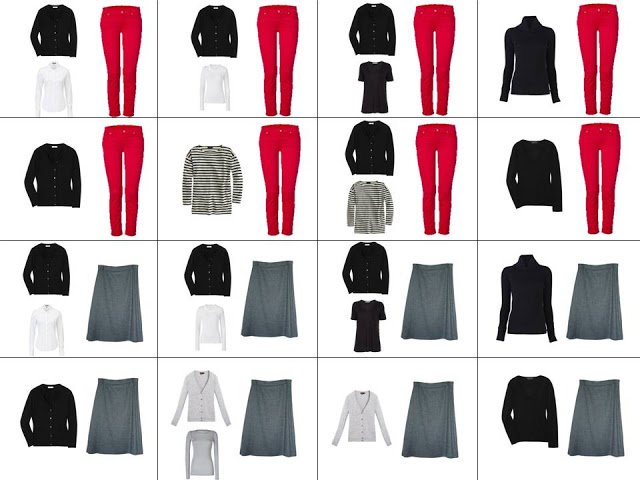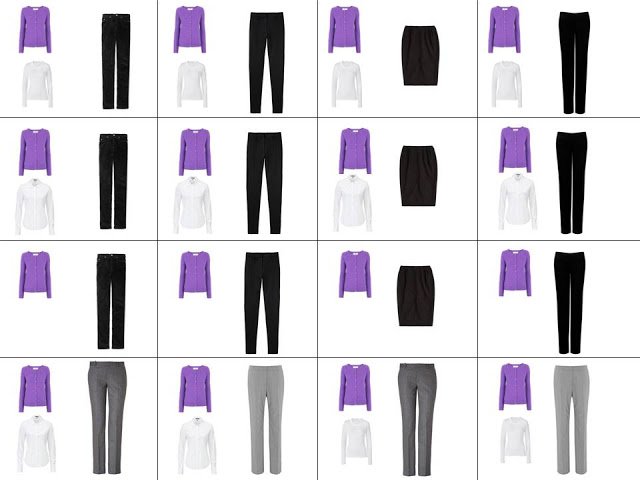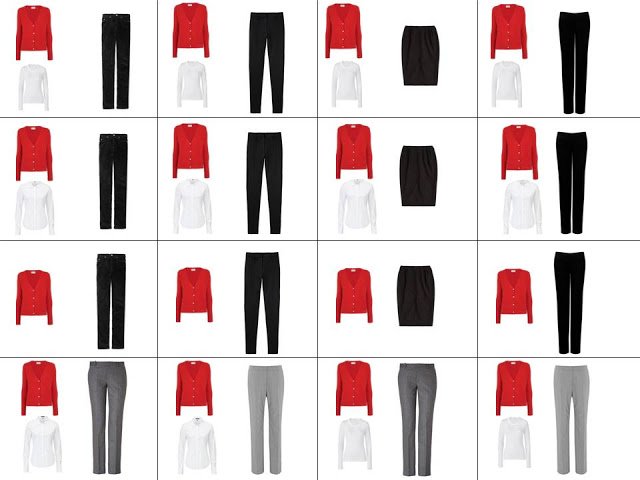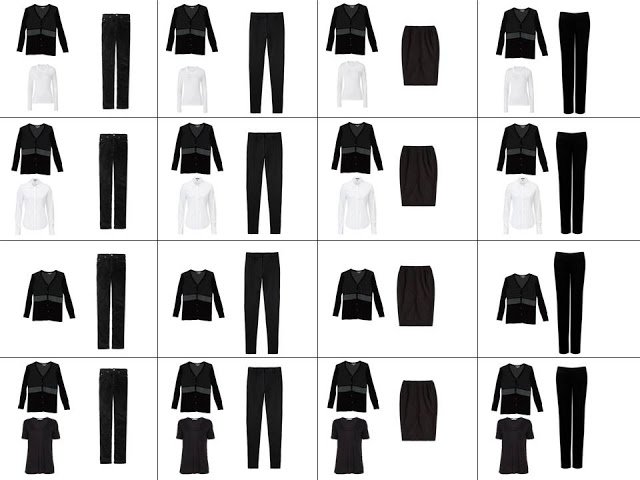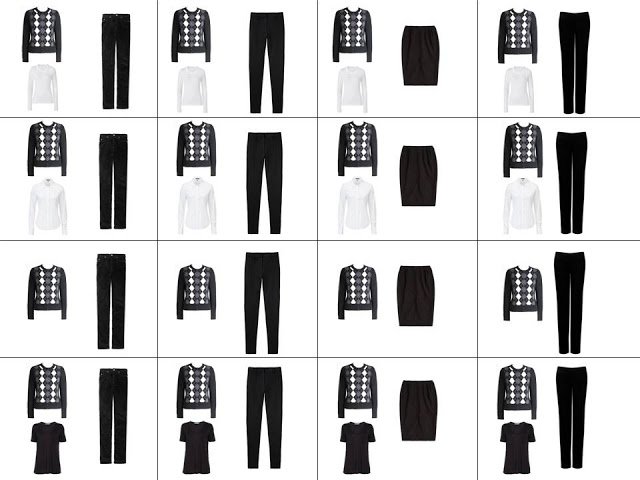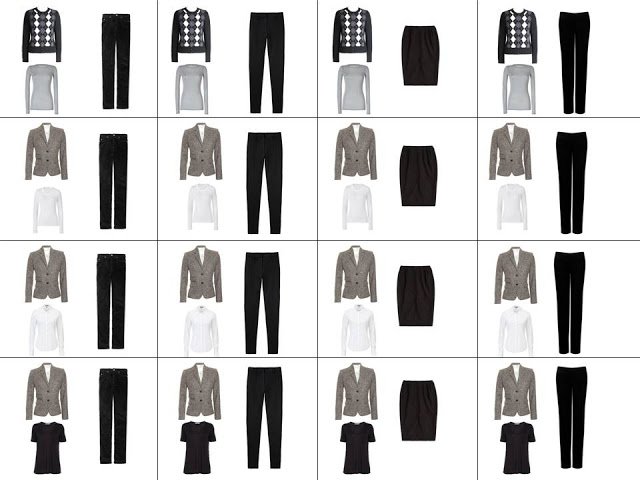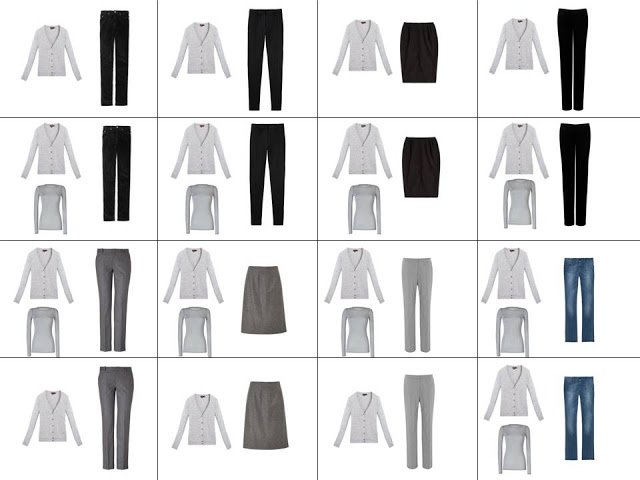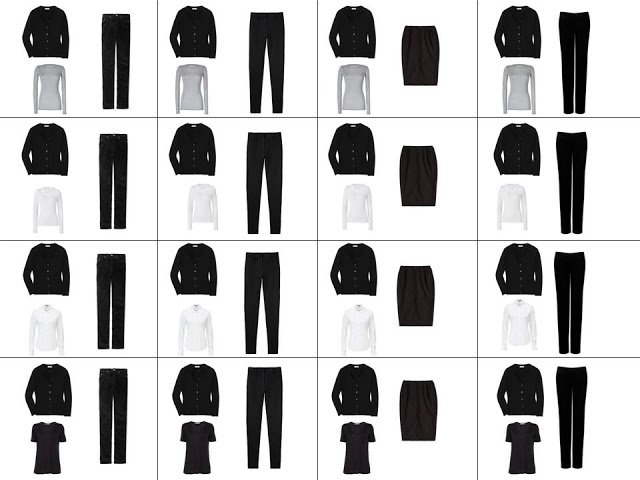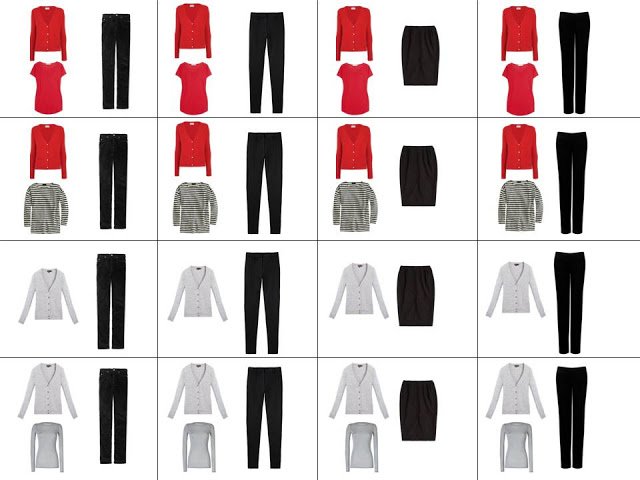 love,
Janice