In the mid-1990s, the average American bought 29 items of clothing a year. Today, we buy 59 items. We also throw away an average of 83 pounds of textiles per person, mostly discarded apparel, each year. – From
Mother Jones.
I've discovered that wearing 33 garments, well-chosen, is plenty. Abundant. An embarrassment of choices. Going too far beyond this level is, for me, to spend money on clothes that I could be spending on… a trip to Paris? Our retirement home? Better-quality garments, made in countries that take care of their workers?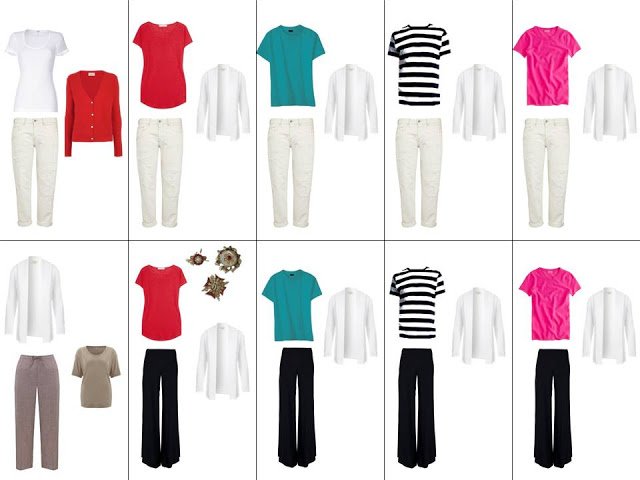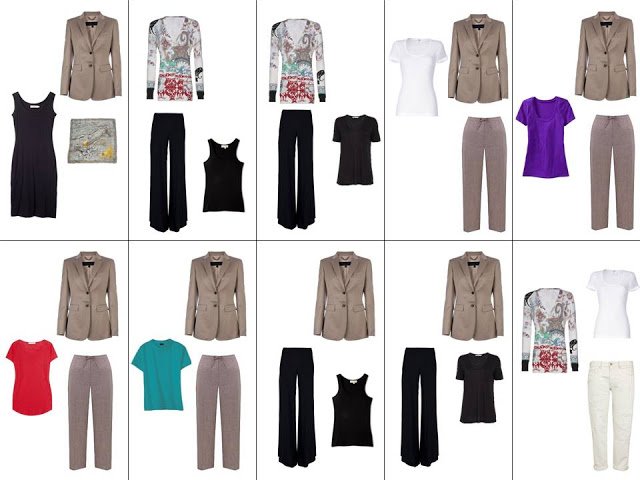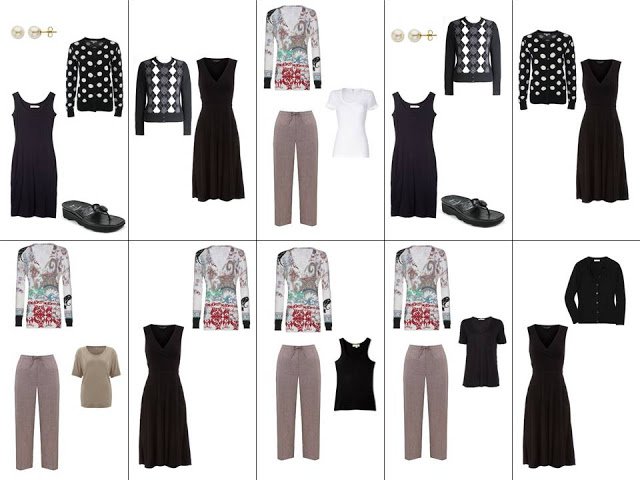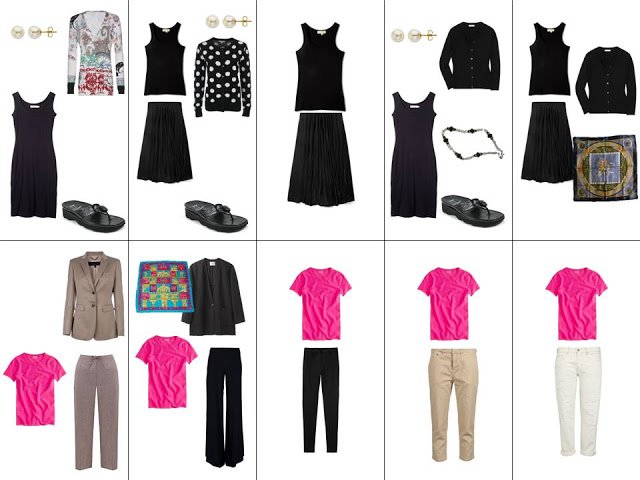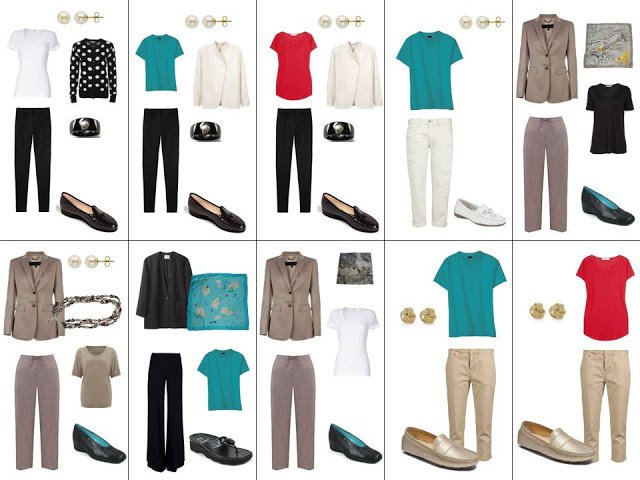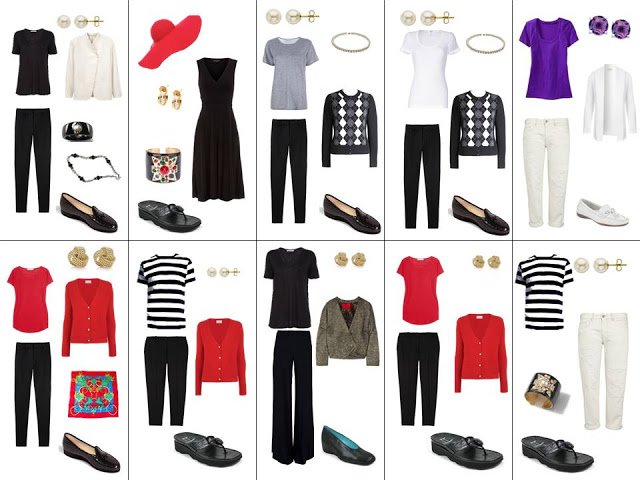 Here are just some of the combinations I've discovered. This isn't exhaustive. I've left quite a few without accessories; you know by now how I would accessorize most outfits!
And you know, if EVERY garment in a 33-piece wardrobe could be combined, you would have 1,331 possible 3-piece outfits?