Often, I receive questions about what to pack if one is uncertain of the weather at the destination. This is a question I wrestle with often, because my favorite time of year to travel is in those "iffy" months when a lot of families can't travel, because school is in session, and when the weather isn't warm enough to sunbathe, nor cold enough to ski.
So my approach is this:
Obviously – layers. A lightweight turtleneck that can easily go under a cardigan or crew neck sweater, but will pack down to nothing. A couple of silk or cotton modal tee shirts that are great for warm weather, but can slide under a cardigan or jacket.
Season-less fabrics: cotton knit, cotton twill, a flat wool gabardine.
Lots of accessories – especially warm socks, a hat and gloves. Small space dedicated to these things can yield big dividends if the temperature drops.
Err more on the side of being prepared for cold, rather than for warm. If the heat wave sets in, it will be quick and inexpensive to pick up a couple of extra tee shirts. But in a cold snap, you don't want to be rushed to buy woollies.
Trench with zip-out lining – invaluable.
Silk long underwear is a great pajama alternative, and can save your life when it snows.
And ultimately, if there's an unexpected blizzard, accept that you may have a day in which you can't do much except take a taxi to a museum and pass the entire day there. Packing for every eventuality isn't possible, unless you have a personal staff of Sherpa to carry your bags.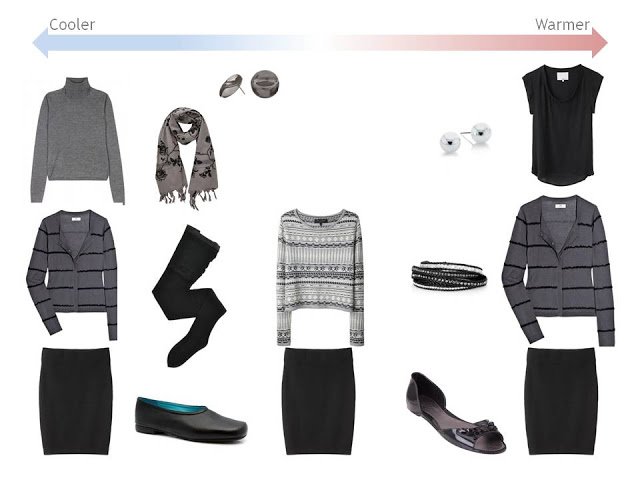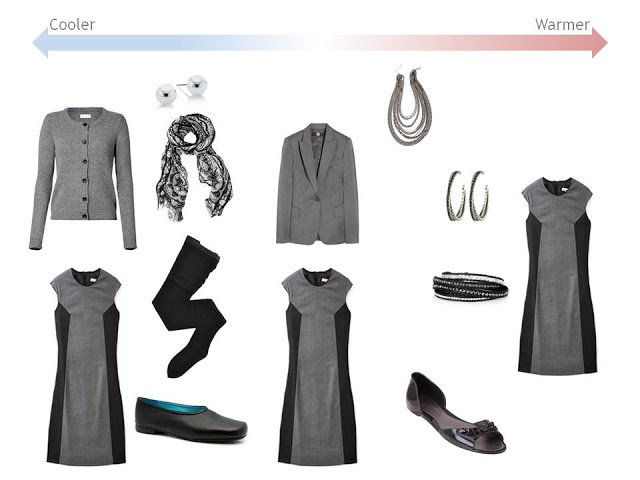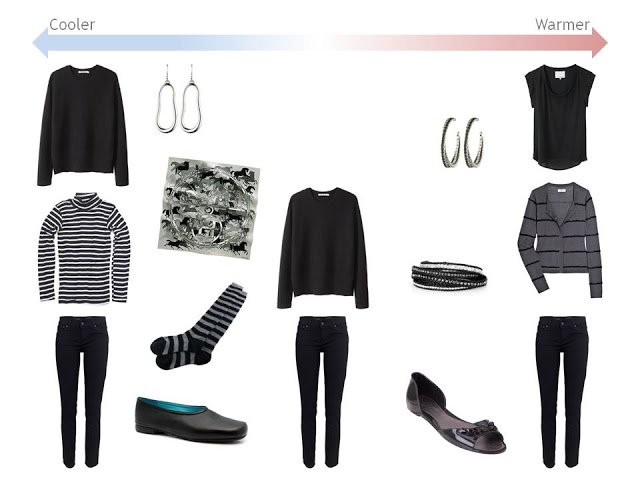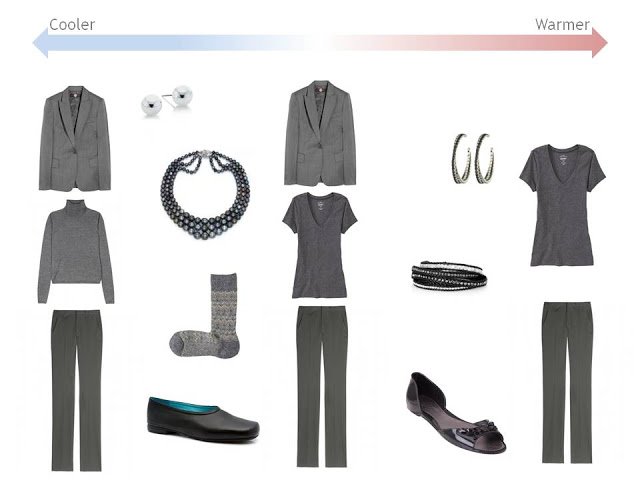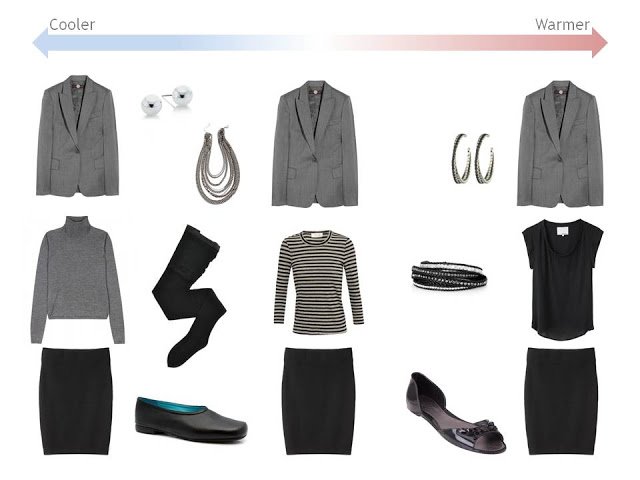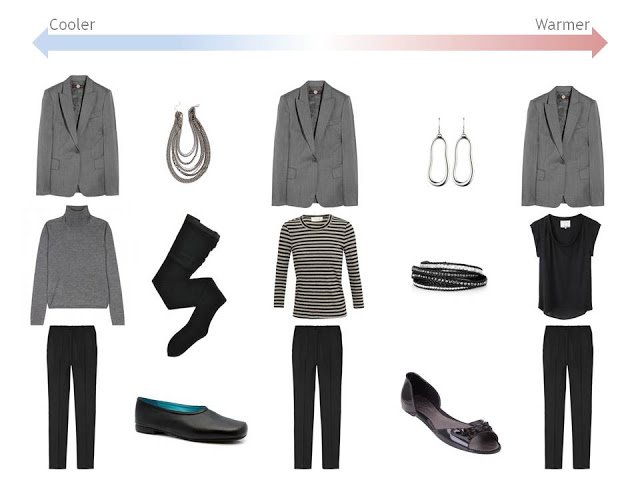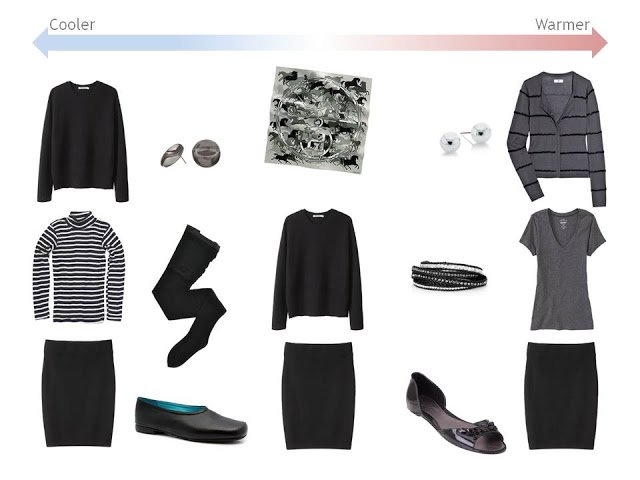 I'd love to revisit this suitcase in a different color combination – any suggestions?