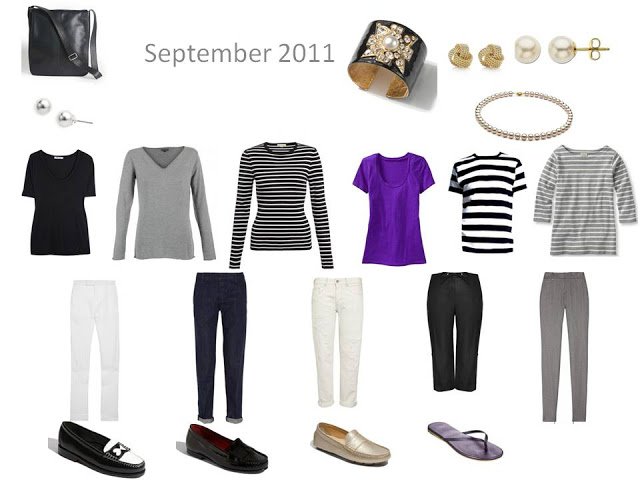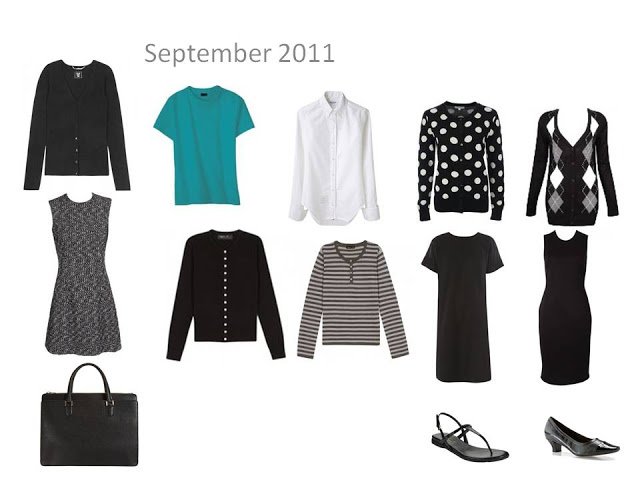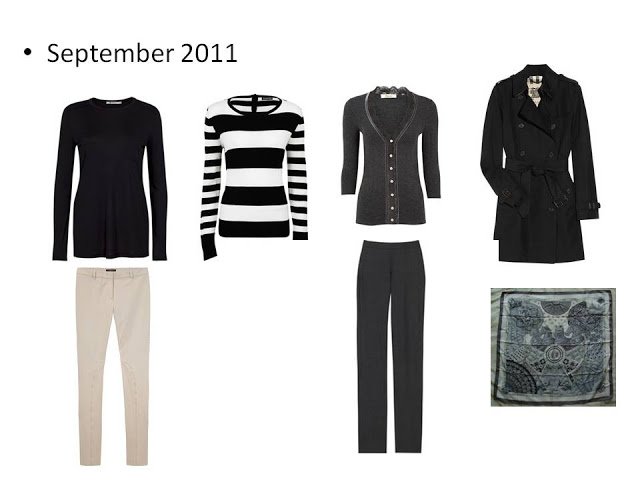 Above illustrates EVERYTHING I wore in the month of September 2011. A pretty modest assortment, but I have a few extenuating circumstances which kept this a pretty small collection.
Foremost, I don't have a job, so I'm not getting up every morning putting on "grown-up" clothes to go out and play with the adults of the world.
I spent a great deal of time wearing gym clothes; if I knew that I wasn't going out, and that I absolutely HAD to go to the gym (uh, that's every day!), I would put on my workout clothes immediately after my shower in the morning. The other people in my (very large) building are accustomed to seeing me in these clothes.
Having stacks of sweaty gym clothes around the house every day meant that laundry was done very frequently. Therefore, wearing the same things every week was easy.
And all of my friends and family are VERY used to seeing me in stripes or argyles – they'd think I was ill if I didn't wear them on a regular basis.
All in all, this is pretty fascinating so far. There's a great freedom in knowing that I'm not going to buy any clothes – I'm completely immune to magazines and catalogs (I don't even look at them), and I stay out of stores. At least half of the process of avoiding temptation is staying away from the things that temp you!