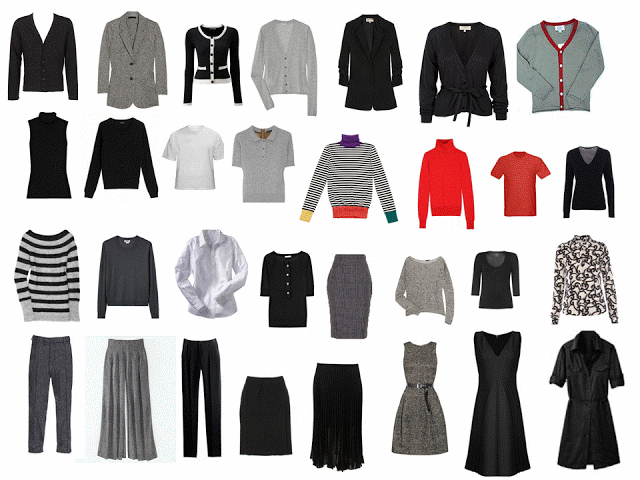 This is from a posting on a discussion group in which I listed the entirety of 
Vivienne's work wardrobe.  She tells me that it has changed very little in the 
intervening years...  Note that I've assigned "days of the week" to these little
vignettes, but I don't think that necessarily corresponds to how and when
Vivienne actually wears these.
Here's the inventory... 
(1) Charcoal gray flannel pants, gray and black striped sweater 
(1b) red and gray twinset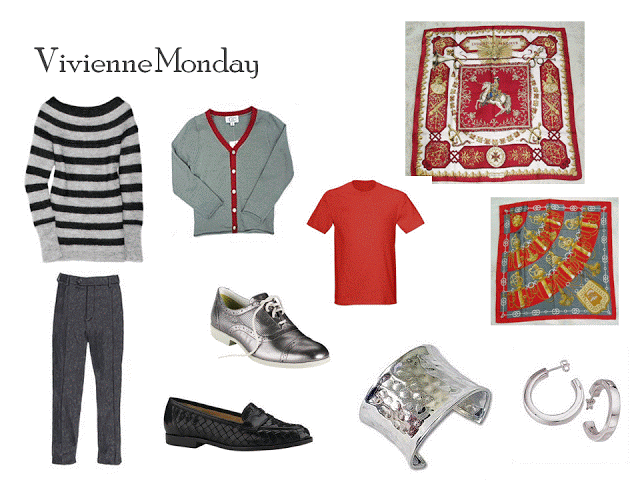 (2) Black short knit skirt, black merino twinset
(2b) black and white striped turtleneck longer (tunic length?) sweater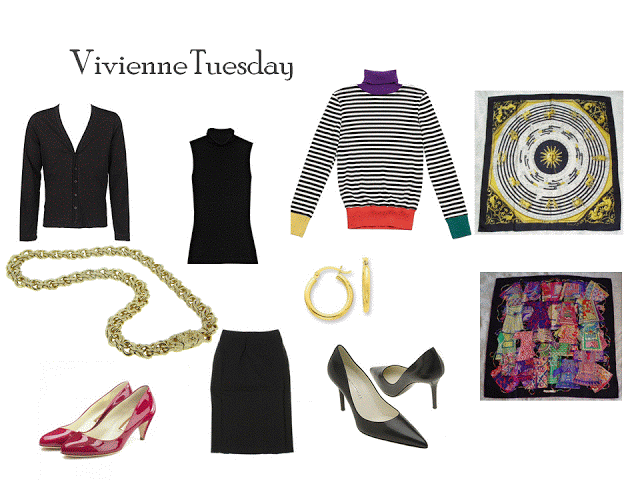 (3) Black pants and blazer, black and white paisley blouse 
(3b) black and white mixed cashmere crew (3/4 sleeves)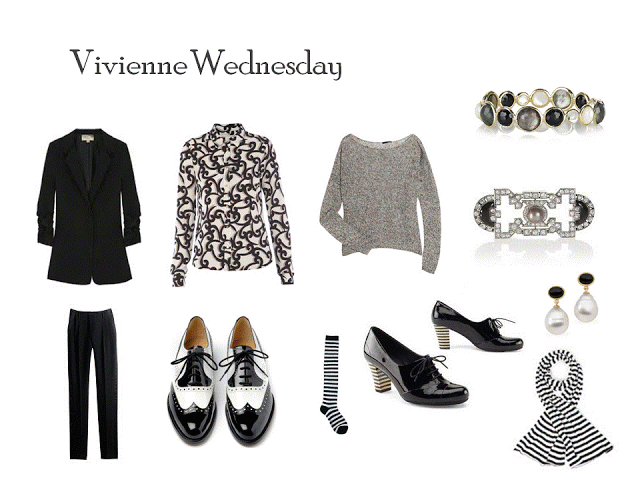 (4) Long black wool crepe skirt, black cashmere cabled crew sweater 
(4b) white cotton shirt, black cardigan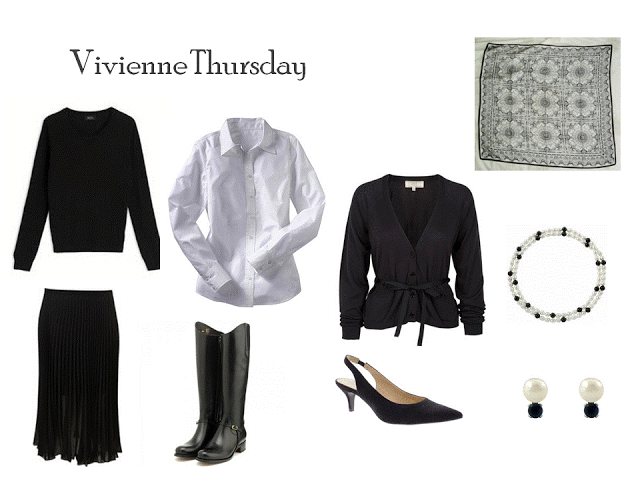 (5) Black and white tweed pants, black with white trim twinset 
(5b) white tee shirt, black v-neck sweater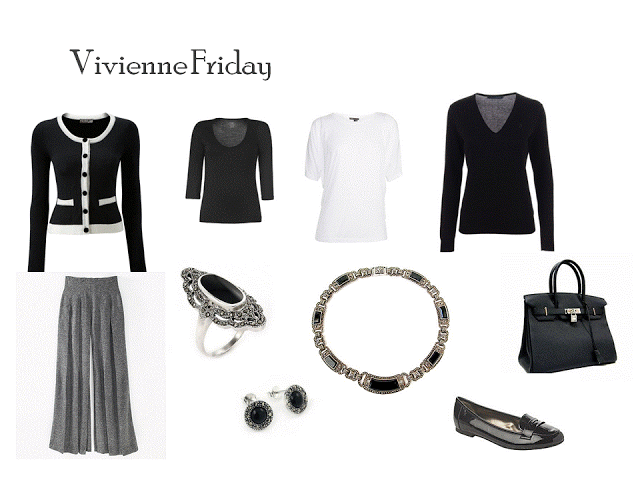 (6) Black and white tweed blazer and skirt (matches the pants, above) black cashmere short sleeved crew 
(6b) black merino long-sleeved crewneck sweater (matches the twinset up in #2)
That's it. A black knit shirtdress, a black sleeveless sweater dress, a gray twinset, and a red cashmere  
turtleneck. Finito - 30 pieces of clothes. She's sort of interested in a gray skirt if she sees one she 
loves, and maybe a red tee shirt...