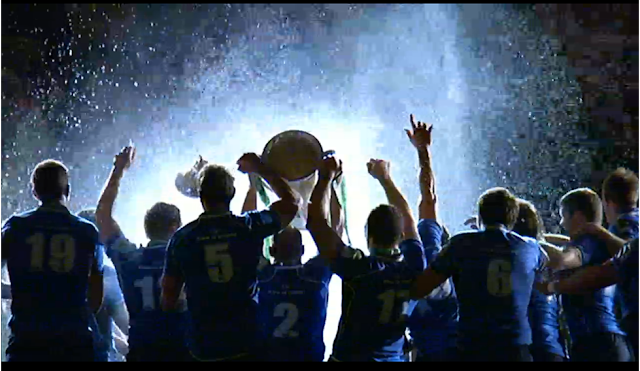 Rugby is a BIG spectator sport in Europe – there are two professional rugby teams in Paris, in a league of 14 teams nation-wide. Their matches draw tens of thousands of fans; I recently attended a match at the Stade de France with an attendance of over 70,000.
Within the last hour, a team from the Dublin province, Leinster, won the European championship, which is formally called the Heineken Cup (because of obvious sponsorship), but which has to be called the "H" Cup in France because of the prohibitions they have on alcoholic beverage advertising in sports venues. An amazing project, separating alcohol and sport…
The Leinster team beat an English team, Northampton, who were winning with a commanding lead at half-time, but who were blown away in the 2nd half.
As a former resident of Ireland, I'm enormously happy about this. Rugby is a fast moving game that combines finesse and brute strength, and is played by some of the most attractive men walking the face of our planet. A nice way to spend a couple of hours every now and then!