November 1, 2021
This was good timing – after being out for a couple of lunch dates last week, I was seriously thinking that my next "Chic Sighting" would be blazer-sweaters!
I'm curious – those of you who are back in your offices, or are back in business environments – are you seeing people more dressed up than before the pandemic? My limited view of what's going on in Chicago suggests that we are taking advantage of the chance to look a little bit nicer, and wear those lovely things that have been hanging in our closets for months (and months and months…).
I saw a LOT of this kind of look, when I was out last week. It was dressier than I was used to seeing – lapels do a great deal to elevate an outfit! And why not wear something that gives you a chance to wear a whimsical brooch?
This particular sweater-blazer (of which I own TWO!) also comes in that brown we are always trying to find:
I couldn't resist keeping the same plaid shirt and ivory cords from last week, and then changing the 2nd layer and the accessories… A dormouse brooch! I'm tempted to make all sorts of uncharacteristic cute noises….
The great joy of having one of these cardigan-blazers in your dark neutral is that you can dress up – somewhat – in a heartbeat. Change your bedroom slippers for a pair of posh loafers, pull on your 2nd layer – maybe take a second to pin on a brooch. Suddenly, you're dressed for lunch! Or brunch. Or cocktails…
There is also a robin brooch, a barn owl brooch, a rabbit brooch…
As soon as I saw the brown sweater-blazer, I knew that I wanted to try to assemble a brown and autumn-colored wardrobe. Imagine having this packed for a leaf-peeping trip. Or just for those 2 or 3 days a week that you have to go somewhere and look like an adult….
You could almost get dressed blindfolded with this wardrobe: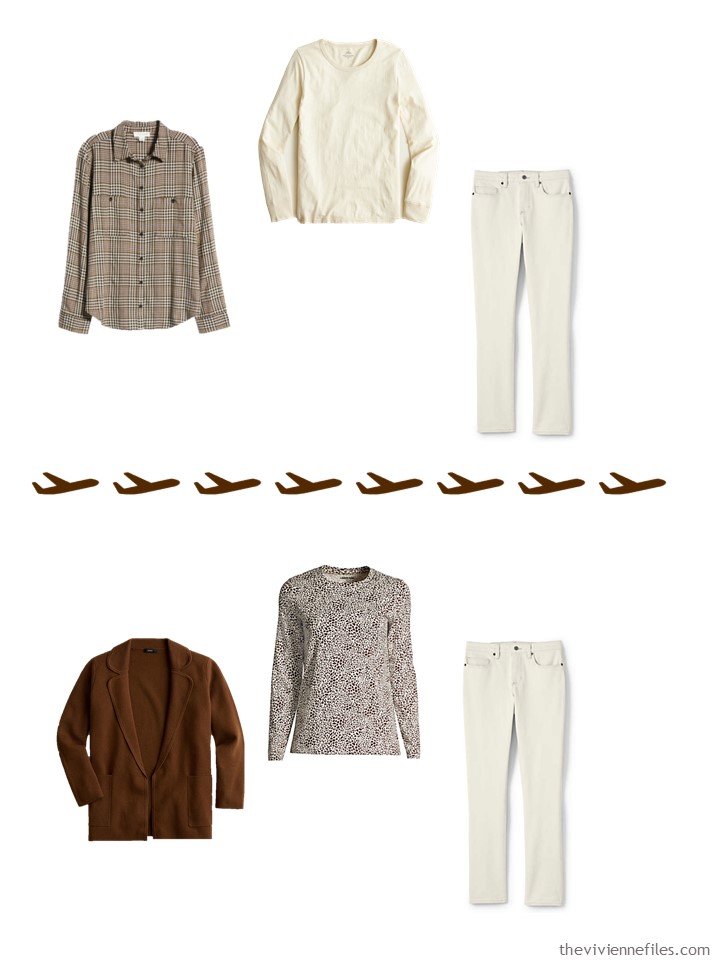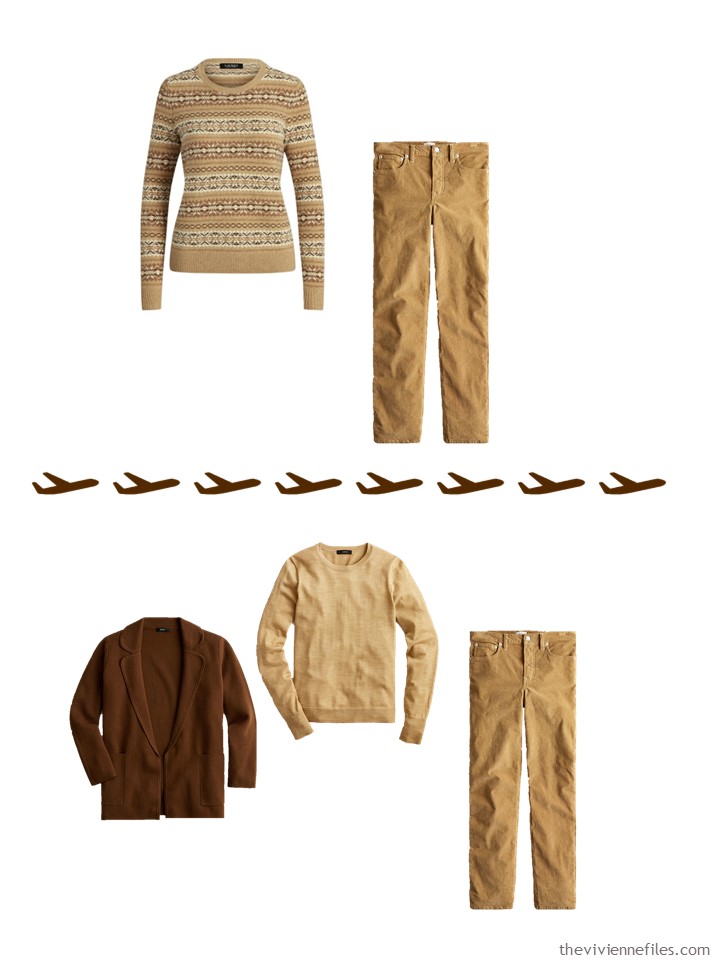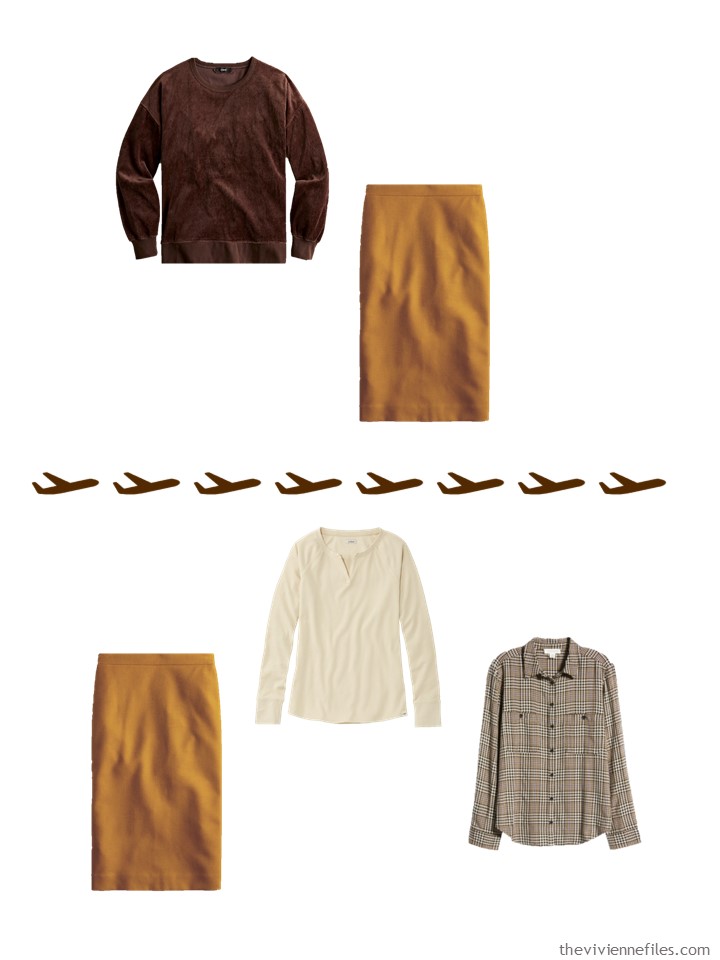 Wednesday will, of course, be our November installment of "6 Scarves, 12 Outfits." But tell me if you would like to see accessories for this brown and ivory wardrobe – I think it could be amazing!
love,
Janice
p.s. Six years ago, I made my last visit to Dantis Amor by Rossetti – with a heroine who was pulling out all the stops for a Thanksgiving trip to New York City! One of our most extravagant wardrobes…
p.p.s. ECHO is having a sample sale! Get thee to their site (echonewyork.com) and see what's there!
I saw a bit of a preview – all of these are silk… I don't have links to specific scarves (yet) but I thought I would share my favorites…