Robyn! Coordinated Granny Woodstock! Send me your mailing information, because YOU have won the Mumbai Paisley scarf!
November 26, 2021
She Has Complete Confidence…
The weekend is going to be pretty much ALL parties. Well, after almost 2 years, everybody wants to get together. They won't all be full-on "parties" with decorations and centerpieces and such, but they will still be festive gatherings…
There once was a time when this kind of trip would fill her with dread; she would pack 2 big suitcases, and bring a huge chunk of her wardrobe with her. Even then, she never felt that she was dressed appropriately.
It weighed on her mind, on her confidence, and on her self-esteem.
But after being away from EVERYONE for so long, she's learned a lot. Mostly, she's learned to have confidence in her own tastes and preferences!
She took her time packing, and made certain that she was giving herself enough options to be able to get dressed quickly and easily for whatever the long weekend threw into her path: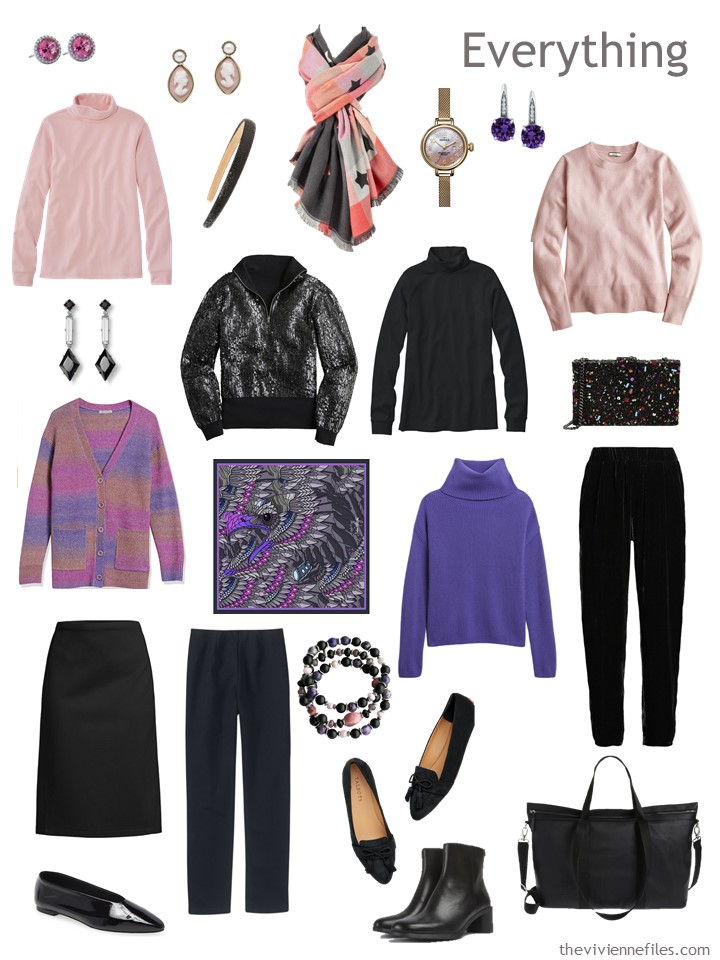 From casual pants and loafers to velvet pants and a sparkly top, she is optimistic that she's going to be happy and beautiful, no matter what odd descriptions her friends give her for the event. ("Festive business?" "Holiday home-wear?" "Seasonal sparkle?" bah…)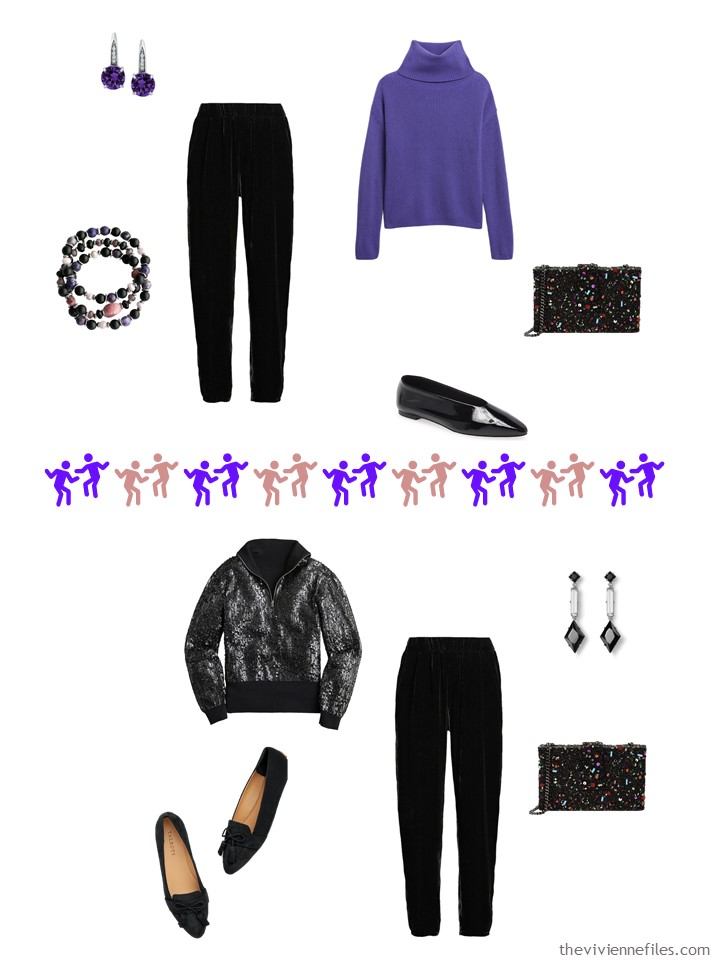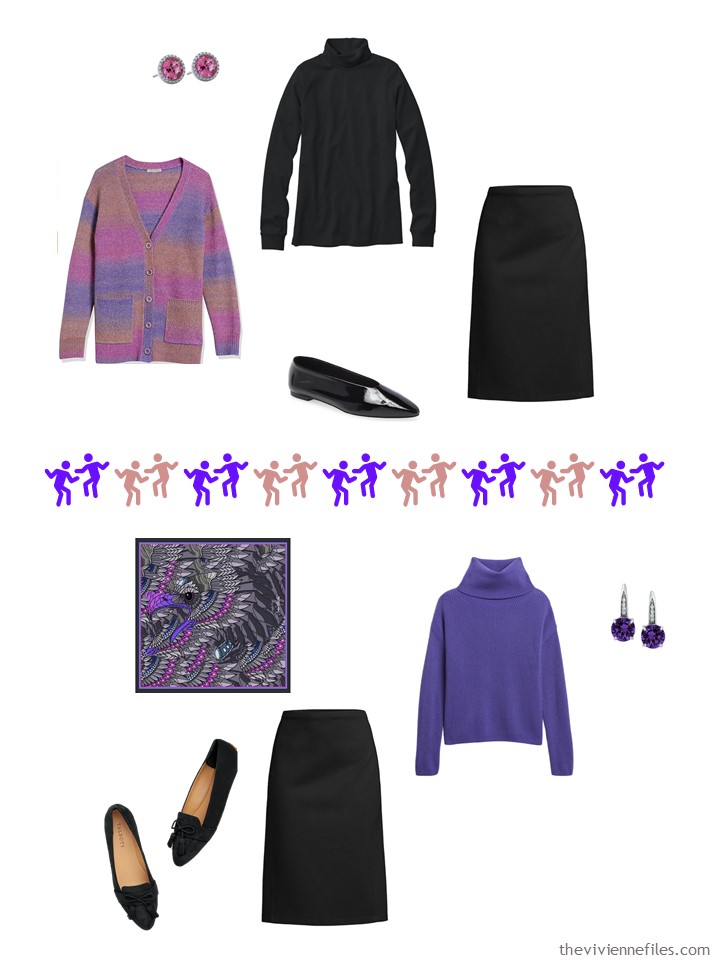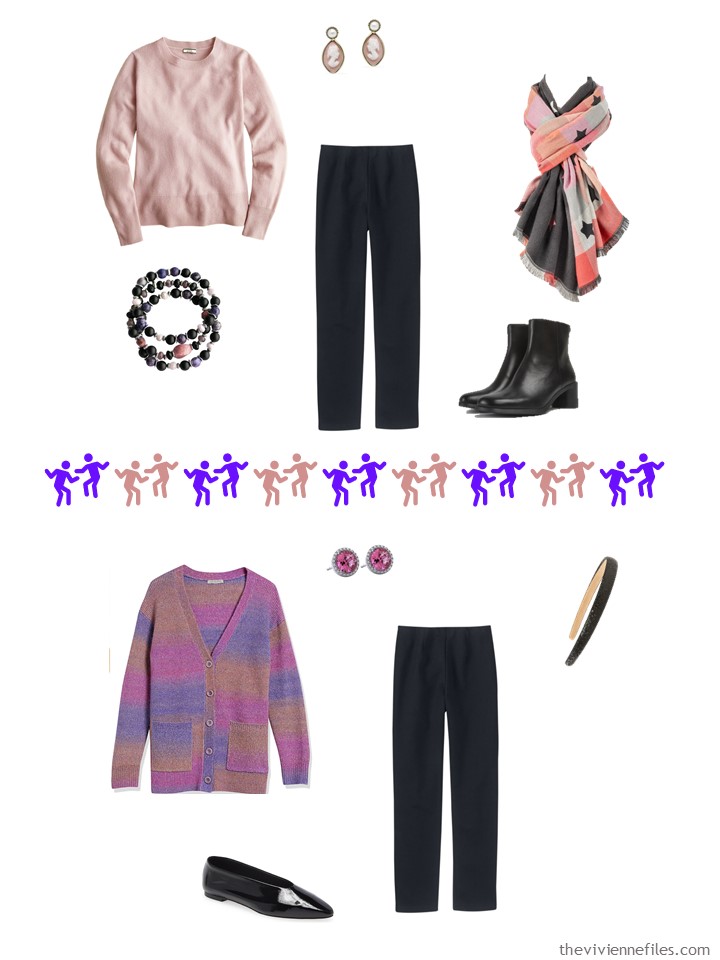 Mostly, she has learned that her friends really want to see HER, and not just what she's wearing. If she shows up in jeans and a sweatshirt, she will be greeted with hugs, kisses, more hugs, and the occasional teary exclamation about how much she has been missed.
She's very optimistic…
love,
Janice
p.s. Just four years ago, I pondered on what one might do to dress up a Common Wardrobe in ivory and shades of beige for the festive season…