August 14, 2020
These are tough times for lots of us; bloggers are no exception! So we're banding together to try to give a boost to our friends and fellow writers. Today, I have the unalloyed pleasure of bringing Pam Lutrell and her blog – Over 50, Feeling 40 – to your life (if you haven't already found her!).
I met Pam a few years ago when she visited Chicago, and she's just as lovely in person as she is on her blog! (She's actually prettier in person, which seems almost impossible…)
Thus, with no further blahblahblah from me, let's hear from Pam!
love,
Janice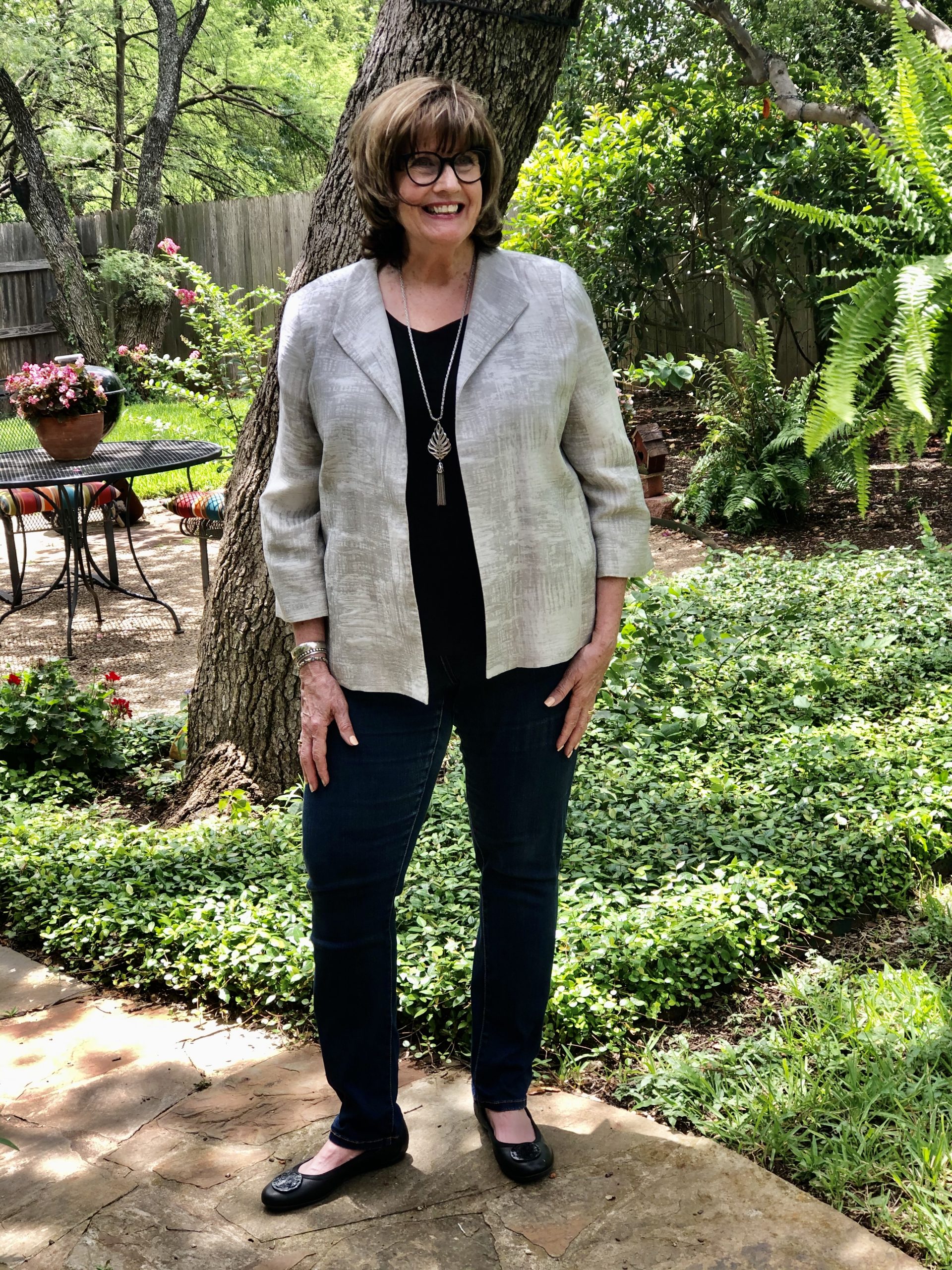 "In 2005, I went through a major wake-up call on my 50th Birthday when I finally realized that as a mom and high school journalism teacher, I had completely neglected myself and placed my needs at the bottom of my own priority list.  My appearance and health had suffered as a result of this and it took a Driver's License Renewal photo to get my attention. I saw someone in that photo much older than 50, tired and uninspired.
So, a huge reinvention began and five years later, in 2010, my closest friend suggested I share all that I was learning in a blog.  That was the birth of Over 50 Feeling 40.  My genuine desire is to share information and inspiration to help women over 50 look and feel their absolute best each and every day.
I have also learned that life past 50 presents to us several defining moments of reinvention and each moment has inspired me to reach higher, do more and enjoy life.  Today at age 67, I feel as engaged and vibrant as ever and the blog is now entering its 10th year.  Yes, I am out of my fifties, but the blog name is a statement for women later in life feeling their best.
Though I love to talk fashion and beauty, the changing times have taken Over 50 Feeling 40 in more of a lifestyle direction in order to deal with all that is before the audience today.  There are posts about attitude, optimism, DIY projects, and affordable fashion in order to meet the needs of the women whose budgets and attitudes have taken a hit in 2020.
I recently was included in a large layoff due to the pandemic at the four -year university where I worked as an Associate Director of Communications.  So, for the first time since the blog began, I am now dedicated to blogging and freelance writing full time…and loving it!  I have always worked on the blog in addition to working professional jobs, but now I can do this and pursue dreams of writing books all day long!
My personal style goal at this stage of life is to build a legacy for my children and grandchildren.  I want to be remembered as a woman of elegance, but that requires learning more about everyday elegance.  The series Cultivating Everyday Elegance has been an interesting one for me personally as I discover the many misconceptions and controversies around the word, elegance.  I still believe though that any woman of any age of any lifestyle of any income can learn to be elegant if she desires to be.  I am charting the journey on the blog on Fridays and I know I get a little closer to my goal each week.
Background:
Pamela Lutrell has been in the communications industry for over 40 years.  She is a wife, mother of three, and grandmother of six (one on the way) and they have given her a favorite name of Gigi.  She is born and bred Texan and located in the multicultural community of San Antonio, Texas.  One of her favorite trips since the blog began was to Chicago and spending time with Janice Riggs.