August 13, 2020
I Need to do WHAT???
Yes, she's missed 6 months in the office (although she has worked EVERY DAY…) and now she has to sit for a re-certification…
It takes 3 days. Away from home. In a hotel.
After being locked up with her entire family for half a year, she's really excited! The whole test thing isn't fun, but being able to eat room service and lounge around alone in the evenings has a certain appeal…
She starts with her favorite "travel inspiration" painting: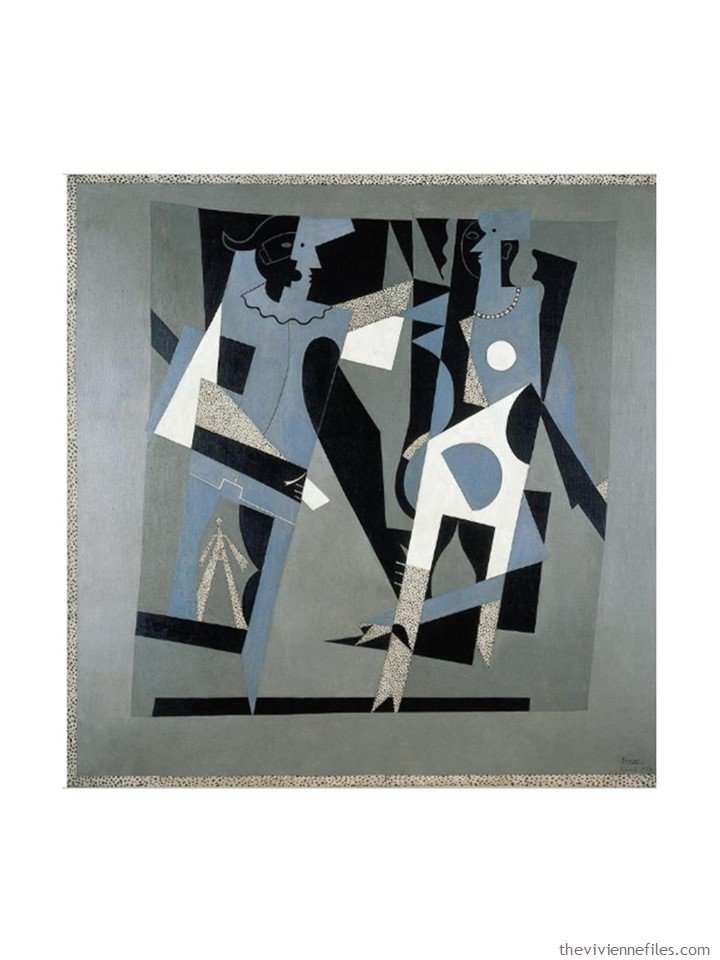 She knows that she could just wear sweatpants the entire time, but she actually feels more awake and more businesslike if she dresses a bit nicer than that. And she doesn't want to have to do much thinking about what she will wear! This is her color palette: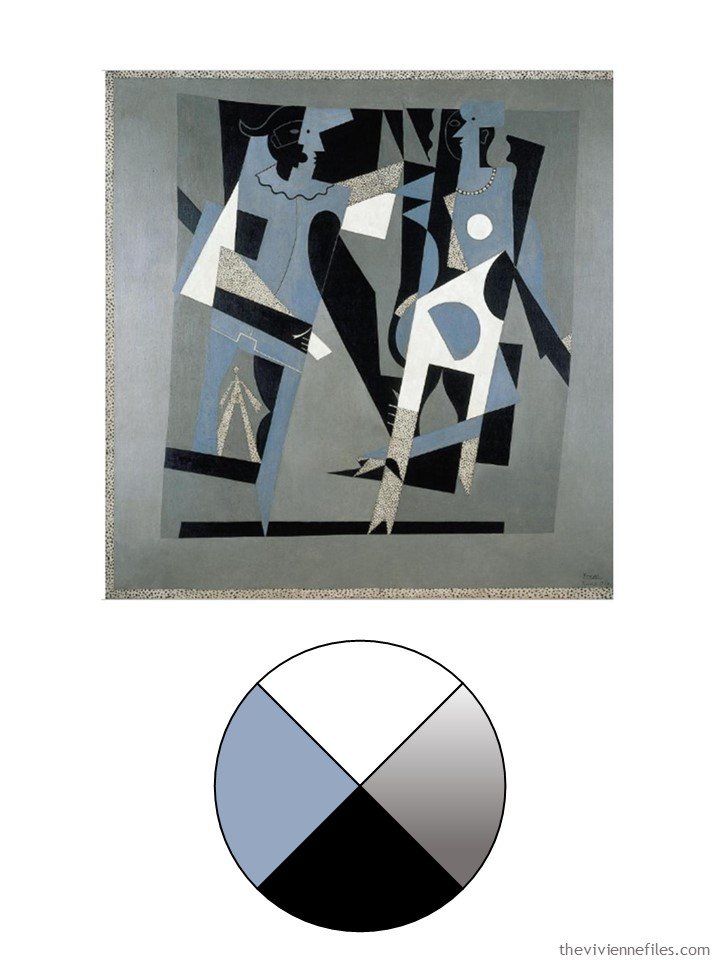 It's not really cold enough at home to wear a jacket, so she decides at the last minute to pull on her denim dress over her tee shirt and pants. It looks great!
She doesn't much want to have to think when she gets dressed each day – she's going to be thinking about her upcoming exams. So she packs the world's most straightforward travel capsule wardrobe:
They say it's cold there at night; she wants to walk outside a little bit, so she packs mittens! She can always pile her grey cardigan over whatever else she's wearing…
When she reviews her wardrobe for travel, she's very comforted: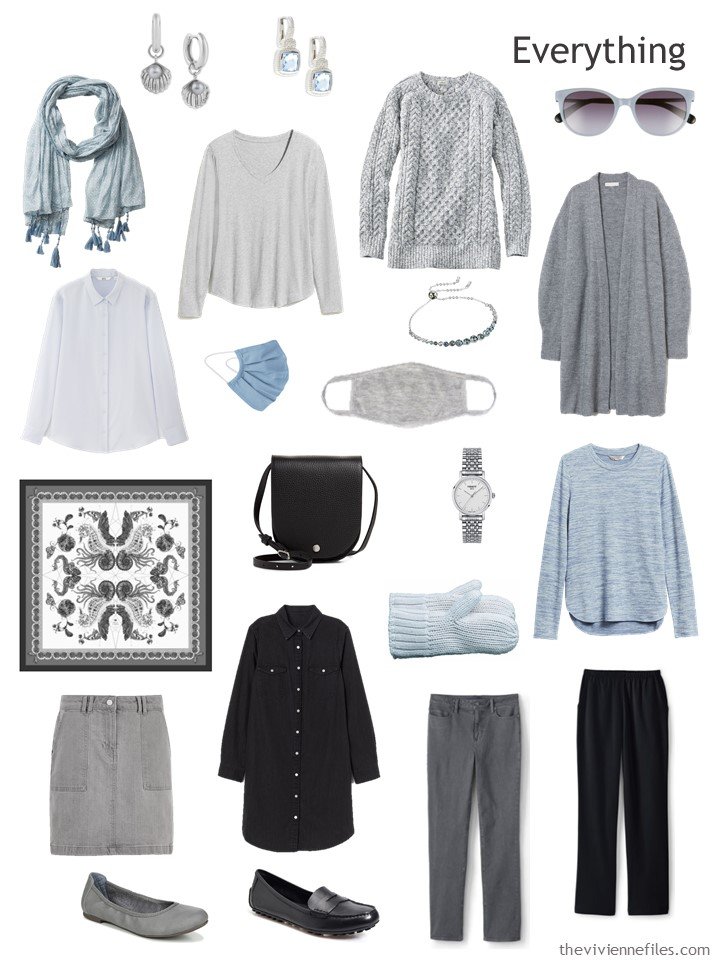 She knows that she's not thinking a whole lot about what she's packing, so she forces herself to slow down a bit. Reviewing her outfits makes her feel prepared, which is important!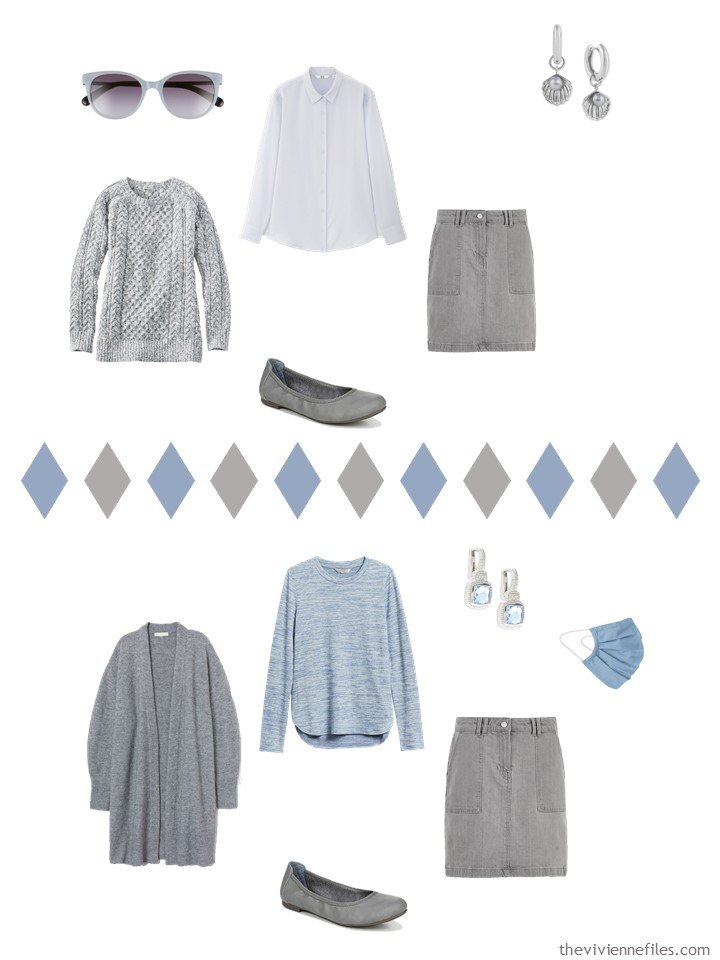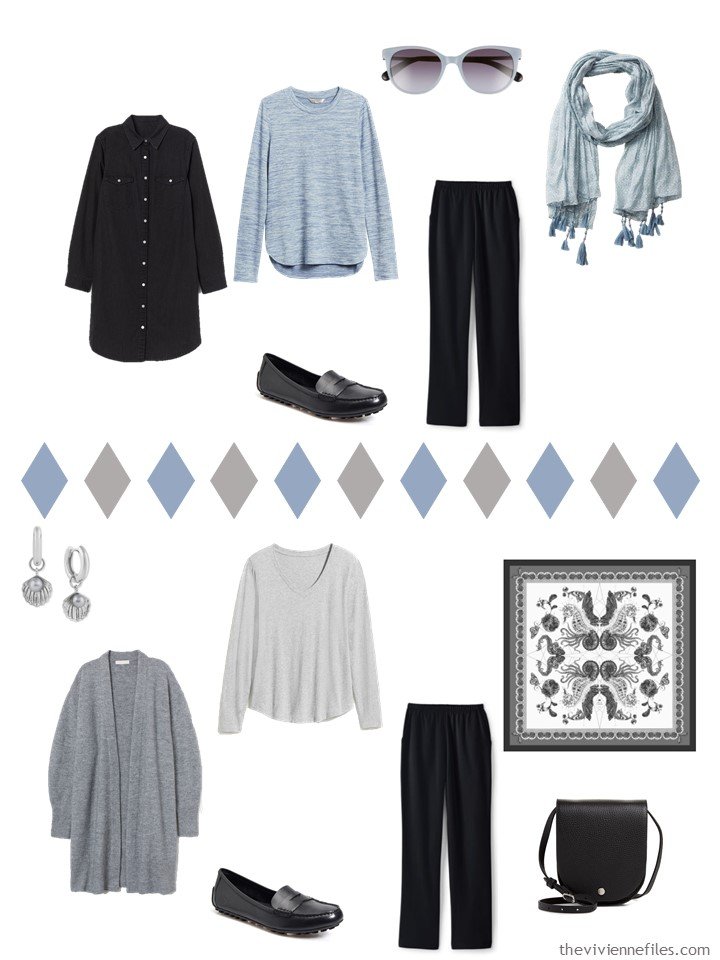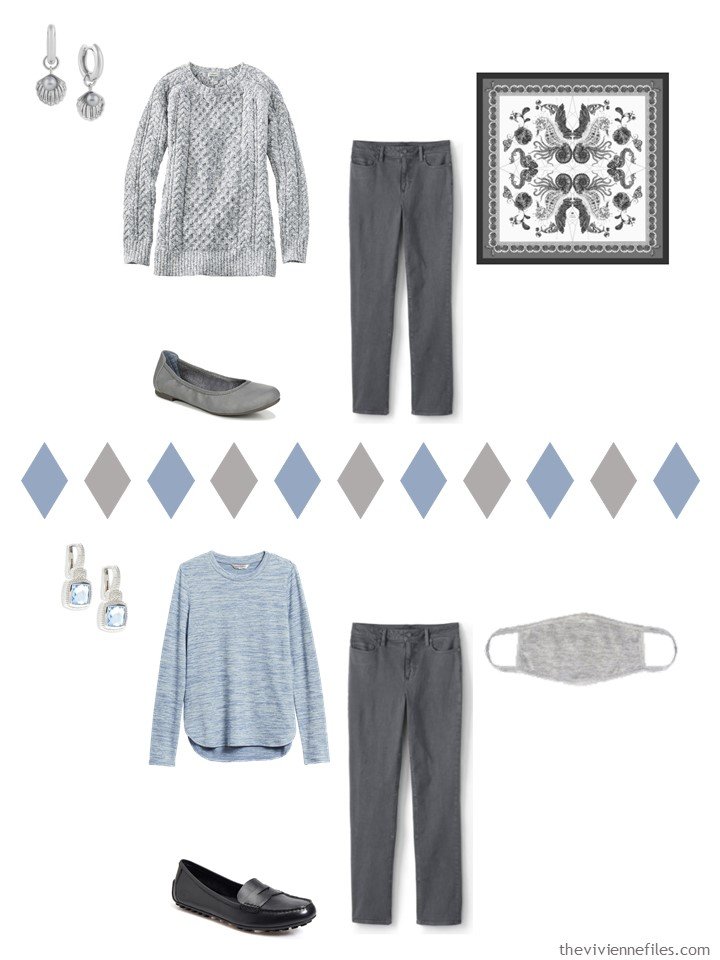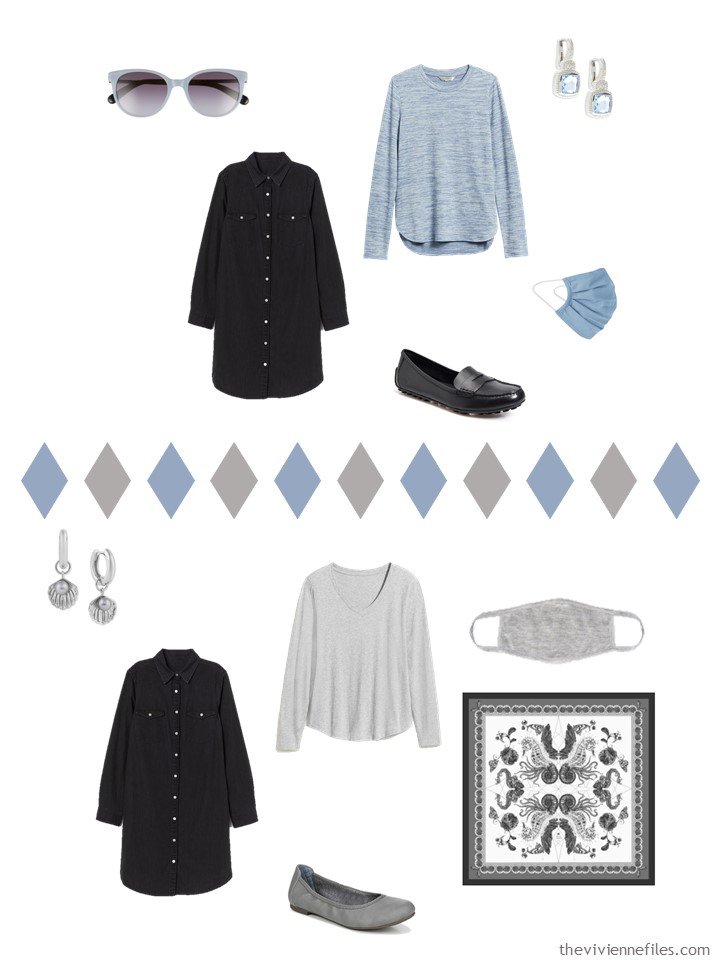 It's bad enough to have had to work in less than idea circumstances, but then to find out that your employer let your certifications expire… unforgivable!
love,
Janice
p.s. 2 years ago we visited the Autumn Pantone colors, and built little Accessory Families… I always LOVE these!