January 13, 2020
Ah, now we're going to look at a garment that I consider to be the unsung hero of about half of my outfits…
This is that shirt for the days when you want to wear the snazzy sweater or jacket!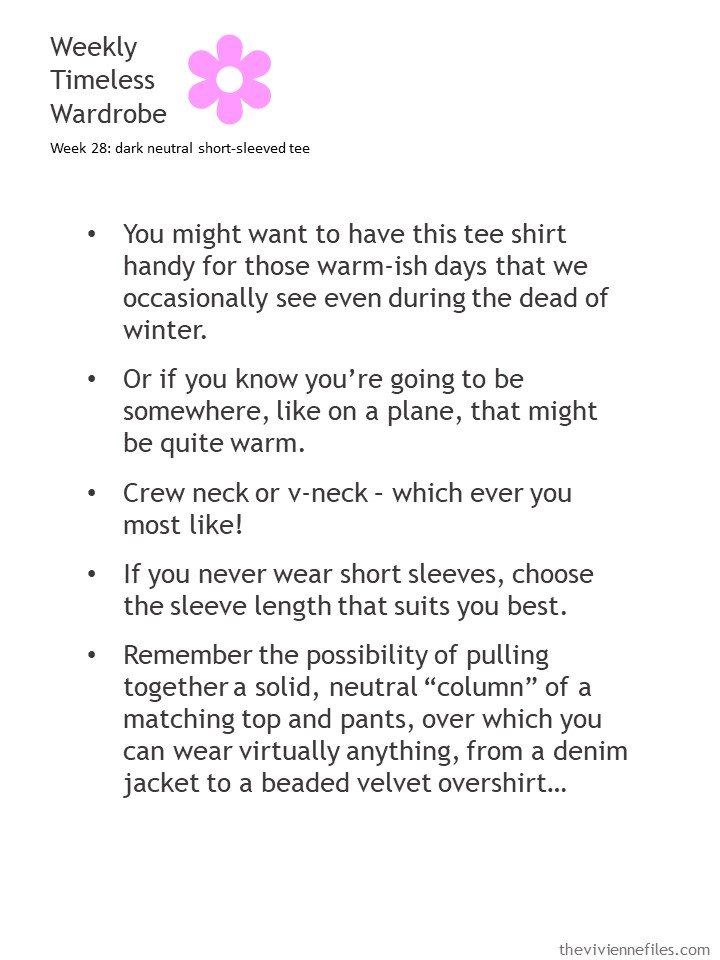 If you're working around a scarf as your unifying theme, her are some suggestions of what this color might be…
The following outfits are going to look VERY familiar – they all include the same pants as the outfits from last Monday, as well as at least some of the accessories. But for these outfits, I've shifted to location of the accent color from the tee shirt to the cardigan. It's a sort of "theme and variations" way to get dressed…
Never discount the fun of having an accent-color bracelet!
Yes, the earrings and bracelet are from the same place, but I don't believe that the mythical Fashion Police are going to ticket you for having 2 pieces of jewelry in the same color!
One must be deeply committed to their accent color to buy a cardigan like this, but IMAGINE the possibilities. This could be worn for almost any kind of occasion, during the entire year. It could maybe turn out to be a smart decision…
I really like the look of olive with yellow…
I have to apologize – this following tee shirt is ABSURDLY expensive, but it was such a perfect color that I couldn't resist. When one chooses to base a wardrobe around colors that are difficult to find, one must be endlessly vigilant, as well as always prepared to make a purchase! If you truly feel like your best self in a color, it's worth the effort.
I know that there are more than a couple of us who are using black and yellow (among other colors) in their core wardrobes. I think they look great together!
And yes, again, the earrings and bracelet match. I've never understood why this gets some people into such a state…
Our example wardrobe looks almost unchanged – the swap of a turtleneck to a tee shirt in the same color is more a question of mood (and weather optimism) than a real style shift!
Here's the updated list – I'm still sort of stunned that we're more than halfway through this exercise!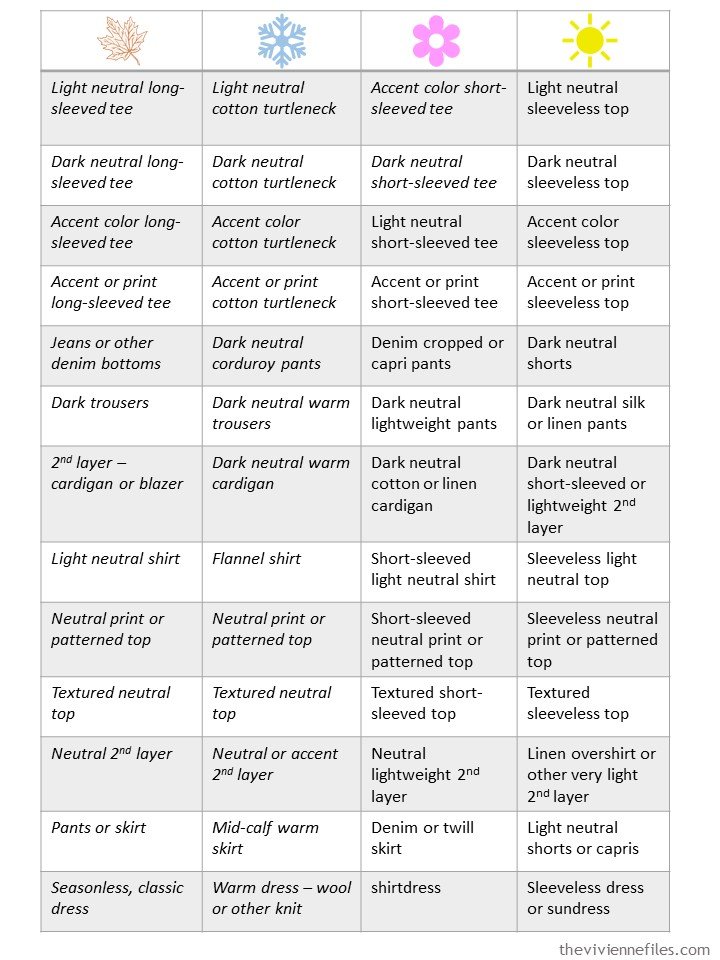 love,
Janice
p.s. It has been suggested that I take ideas from you for posts about "I Love IT, But Will I Wear IT?" I've already got one idea offered up, which you will see on Wednesday. What do you think?