January 10, 2020
Time for another great bracelet! This is a special thought for all of you who love brown and all warm colors…
That little touch of the rust in the beads is lovely…
Just a Small Change of Habit…
She quit buying coffee during the day at work. There was never any good reason to go downstairs and wait for coffee, when there's a perfectly decent coffee maker just down the hall. But SO many people used coffee as an excuse to be out of their office for 20 minutes, and it never occurred to her that it wasn't a good idea…
'Til she looked at her monthly expenditures! A couple of months of "office coffee" and she could take a long weekend someplace… warmer. Not necessarily beachy, but somewhere that was sandal-friendly during the day!
Every time she looked at her bracelet, it reminded her that she was saving for something. Just a little bit of a mental nudge to keep her on track…
She's not going to do anything amazing when she's away – some sightseeing, sitting near the shore to read (lots of magazines that she's been wanting to catch up on!) and walking around town. A few nice meals, of course!
Her caramel-inspired wardrobe looks so comforting – coherent and uncomplicated!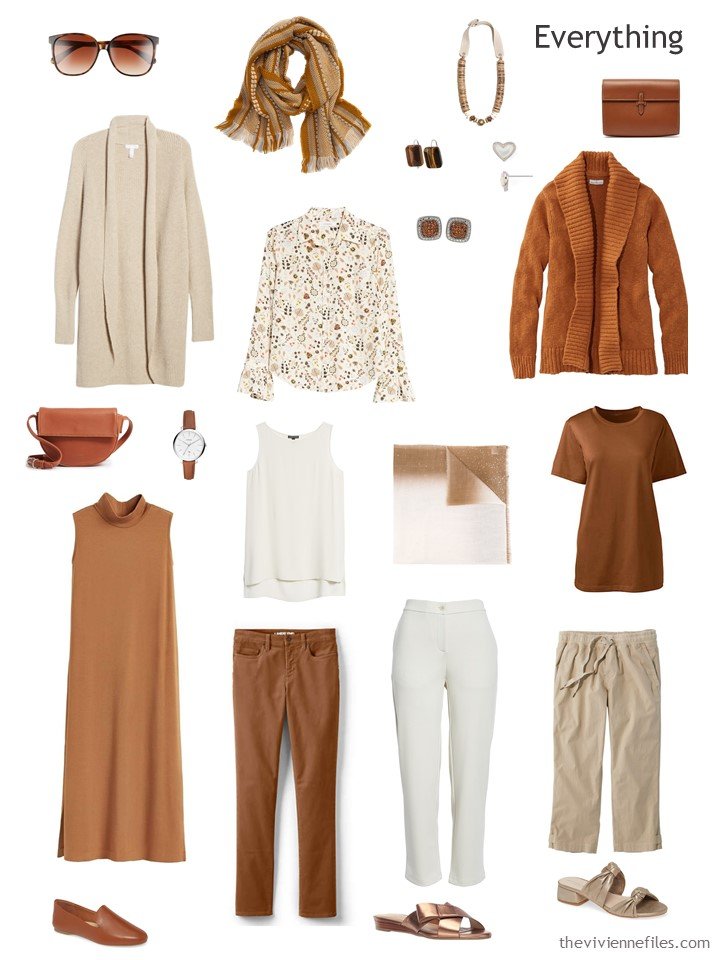 She's not really concerned about what she will wear when she's there. If the weather is cool, she might have to wear her loafers a lot in the evenings. If the weather is warm, she might buy a pair of shorts. But overall, she has plenty of options for a 3-day weekend!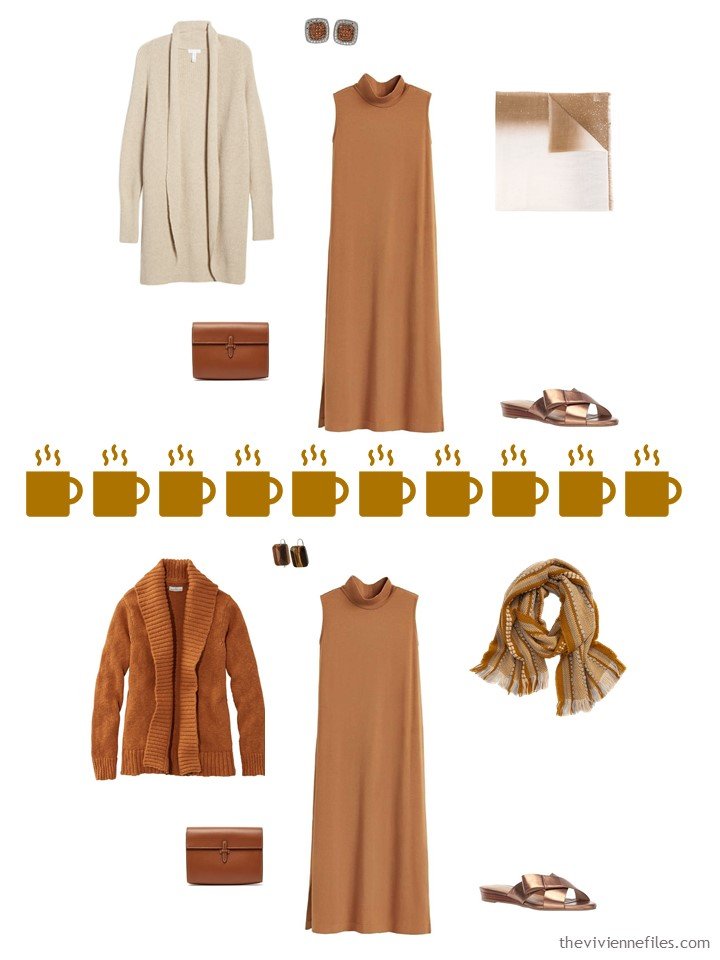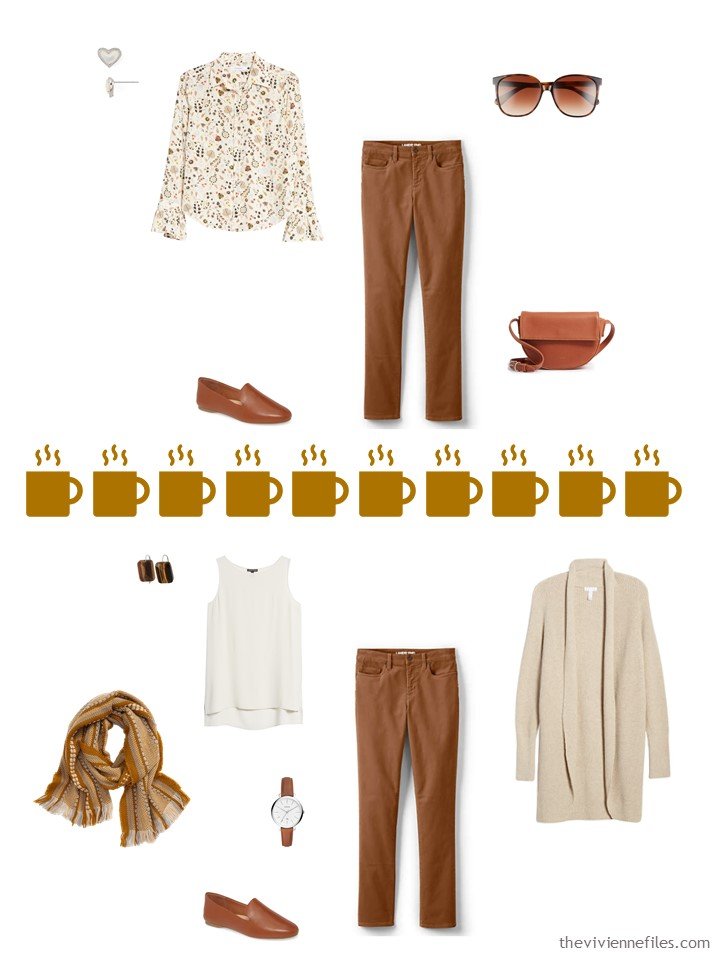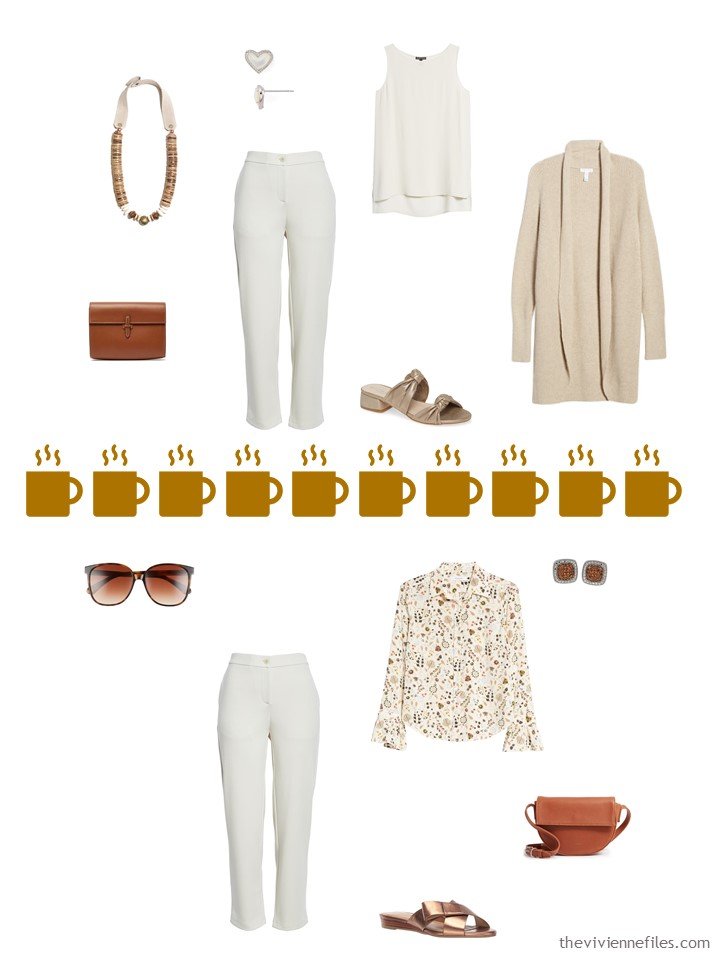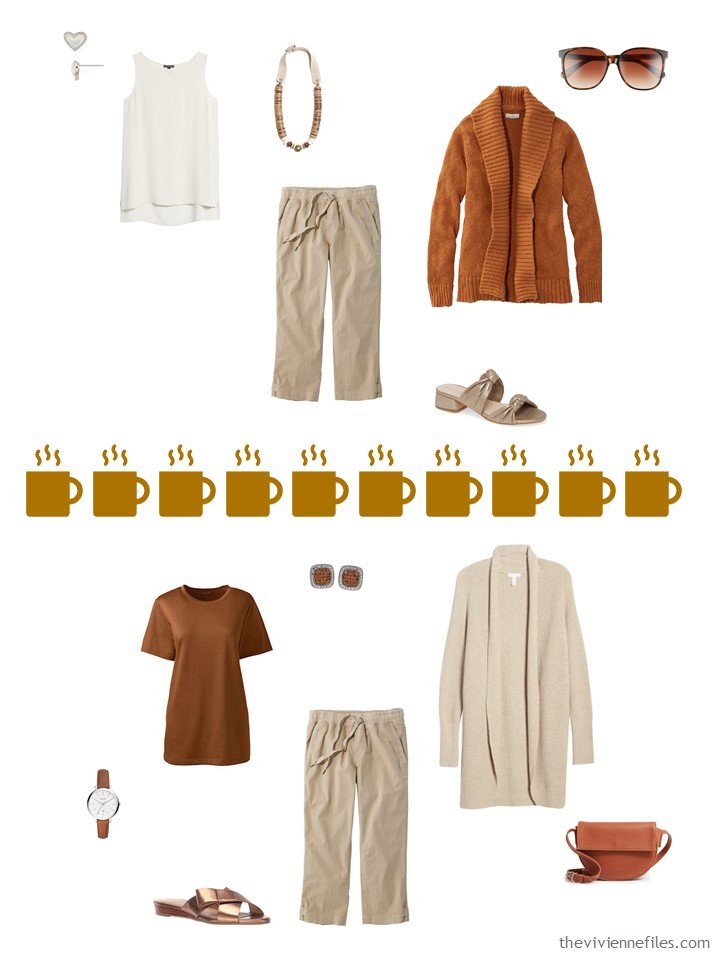 Back in the days when I worked in a "real" office (as opposed to sitting at my desk in our apartment!), I gave up going out for coffee. I saved enough money in a year to go to Paris! (and just THINK of all of the coffee cups that I kept out of landfills…)
What other small economies can generate big, fun benefits?
love,
Janice
p.s. 3 years ago, we built a conservative office wardrobe – 1 Piece at a Time – in navy, emerald and amethyst. If I ever have to go back to such a job, this wardrobe would suit me just fine!