September 24, 2018
(yes, I know it's soon to be Spring in the Southern Hemisphere – I'm interested in that too!)
This is difficult for me – I'm not all that comfortable talking about myself! But I think we should all have a deliberate plan for the changing seasons, as far as being prepared in our wardrobes. So I'm sharing my purchases…
I've been gradually picking up things for… six weeks? Maybe longer! As soon as I saw a black and white flannel shirt, I KNEW it was coming home to me. And a new black velvet skirt was imperative – my old one is too big! My rain coat was chosen to see me through those wet but not terribly cold days – I don't have anything truly waterproof that covers the seat of my pants… Other things caught my eye, or filled a desire for a slight style shift, and thus are going to be given then "at home, critical eye" treatment.
So this is what I have, or what is on the way through the mail:
I'm still not positive about all three of the button-front shirts; the black one seems pretty obviously like it will stick around, but the other 2… well… I will have to see what they're like when they get here. I'm trying to wear more shirts, because I feel like they're a step dressier than tee shirts… It will depend on how they look when I have them in hand…
The scarf? It's small – it's intended as a pocket square – but I will wear it tied in a small, jaunty knot inside the collar of a shirt, around the neckline of a tee shirt, or maybe even over the collar of my turtlenecks. I was so smitten with the image on it that I asked for it as a birthday gift… I'm so fortunate!
These 9 items will not, of course, be my entire cold-weather wardrobe! I'm anticipating wearing these following items in pretty heavy rotation when the weather cools down, so I'm going to use these as the base upon which I'm going to build outfits using my tentative new acquisitions:
Some of my core garments are YEARS old… I bought my cashmere turtleneck on one of the last days of 1999, in Milan, on my way to Venice. I think the name of the store was Crocodile, but don't quote me! I remember at the time thinking that I was being insanely extravagant, but now that I look at the gorgeous, lush softness of the sweater, I'm beginning to believe that it was a smart purchase!
At this point, the following outfits are a sample of the ways that I envision wearing my new pieces mixed in with my existing essentials. There are LOTS of possibilities…
And a note on the ruffled oxford shirt: I love this thing. It's just enough dressiness/femininity, without being super-frilly or twee. It's just the right touch, sometimes.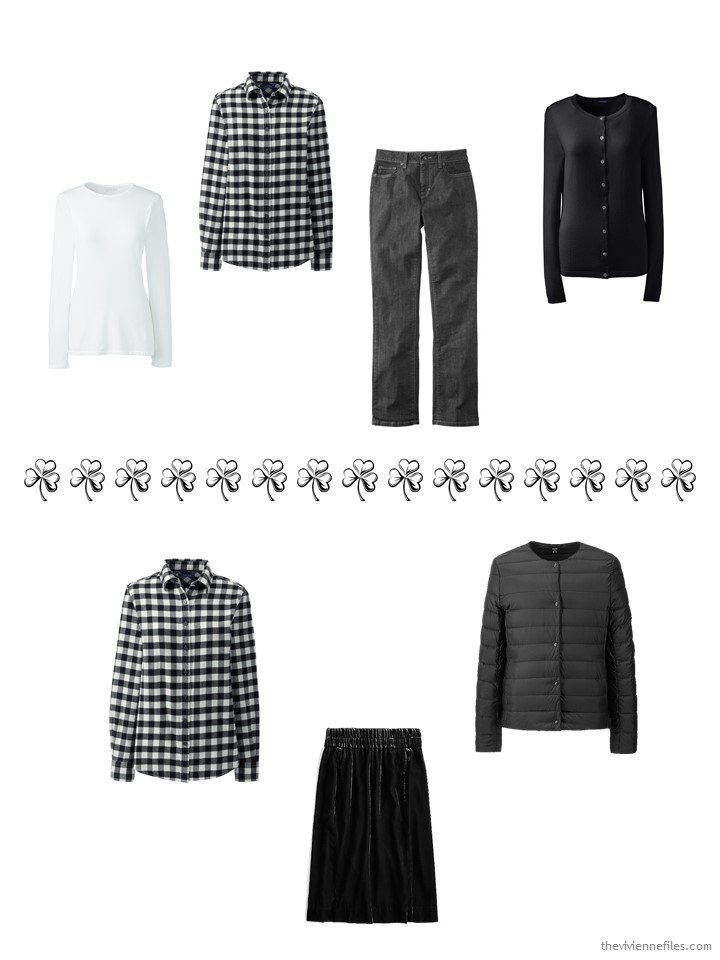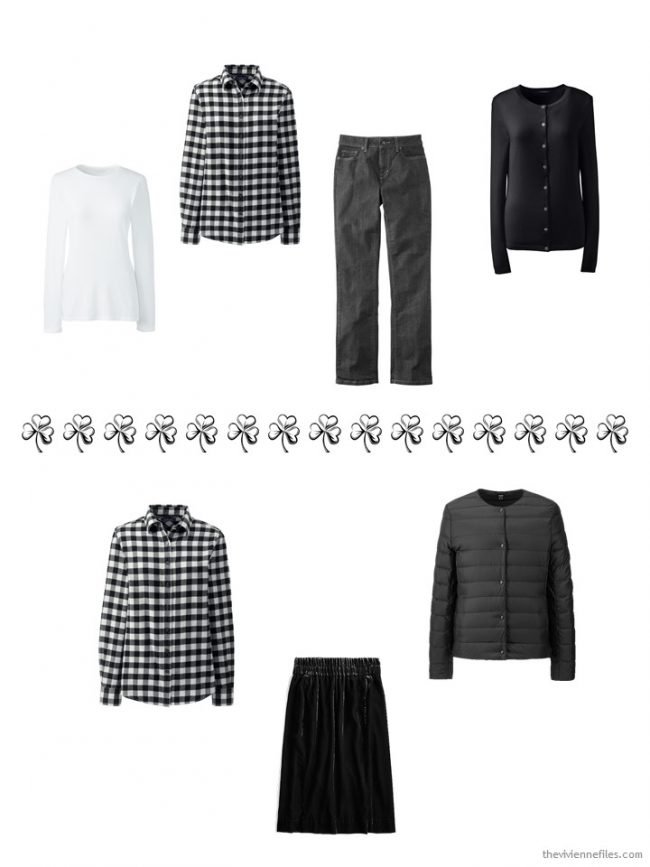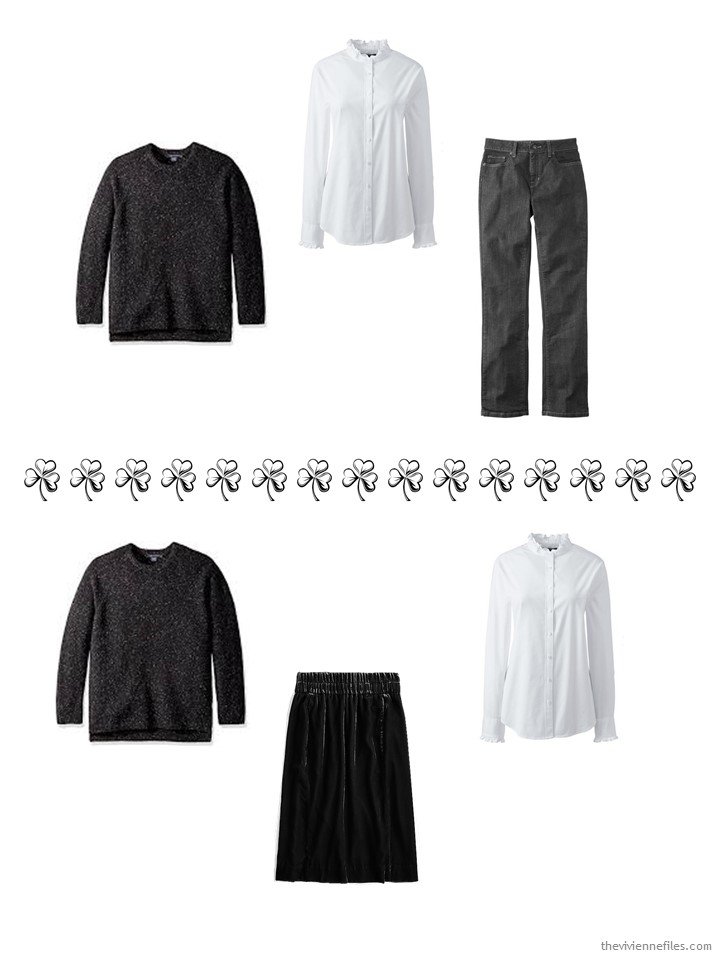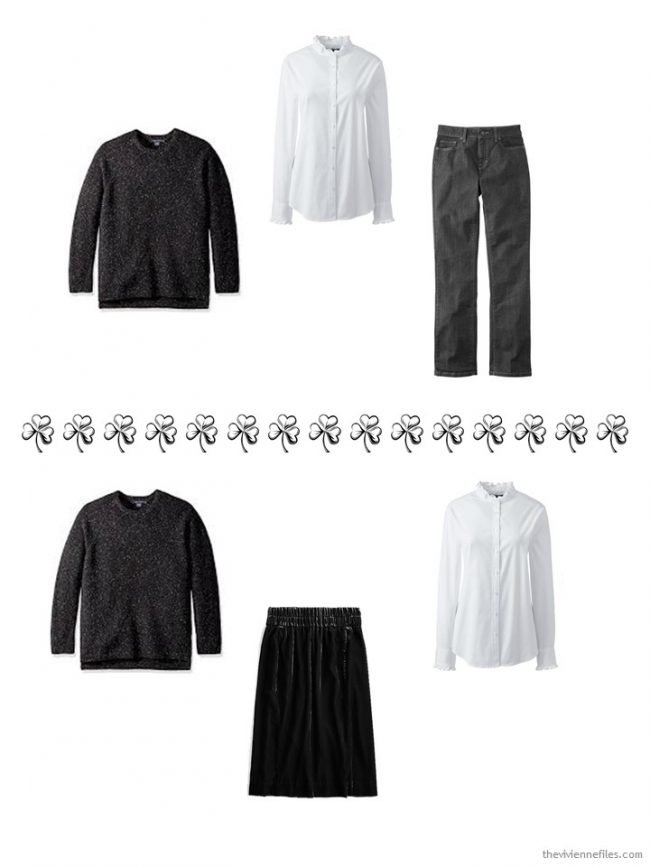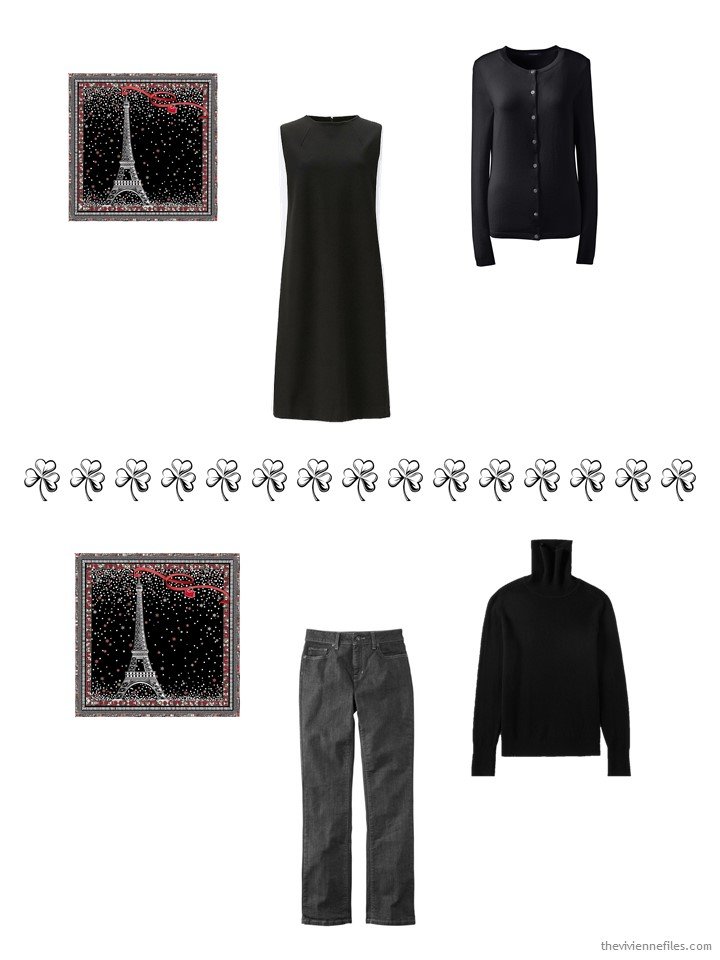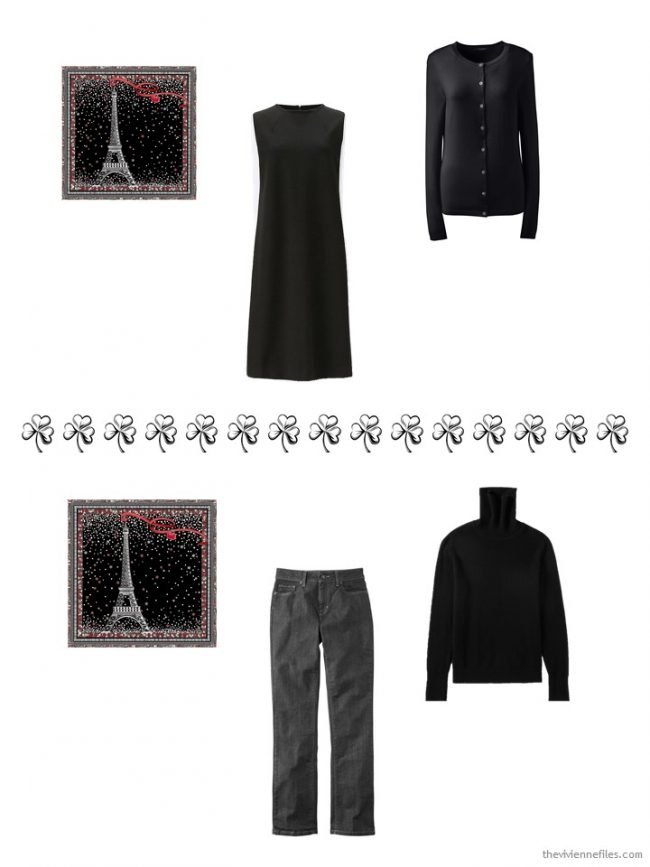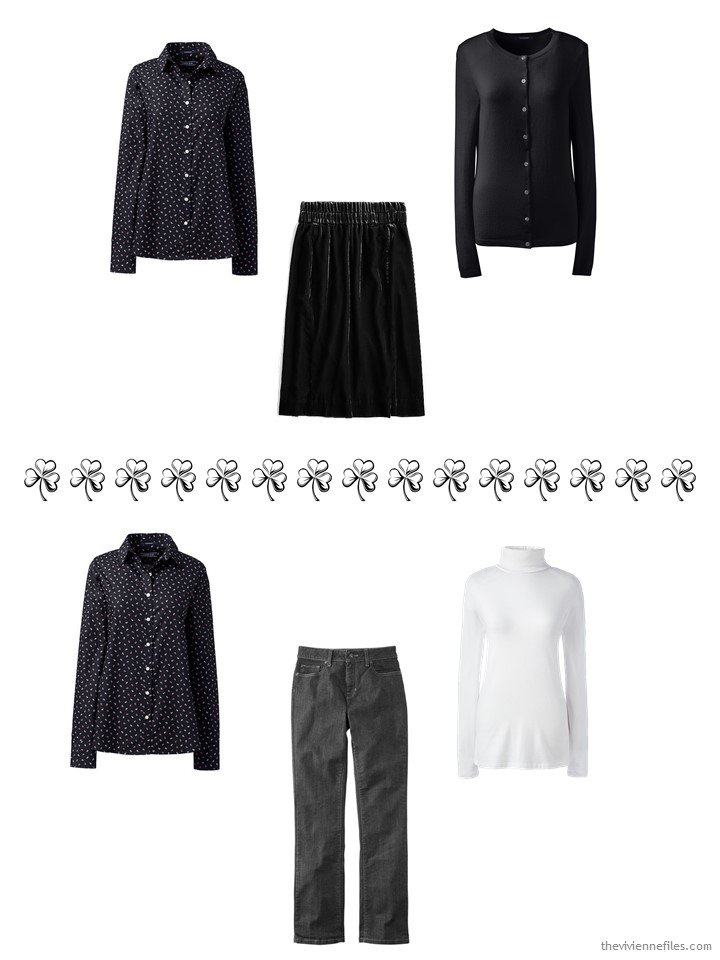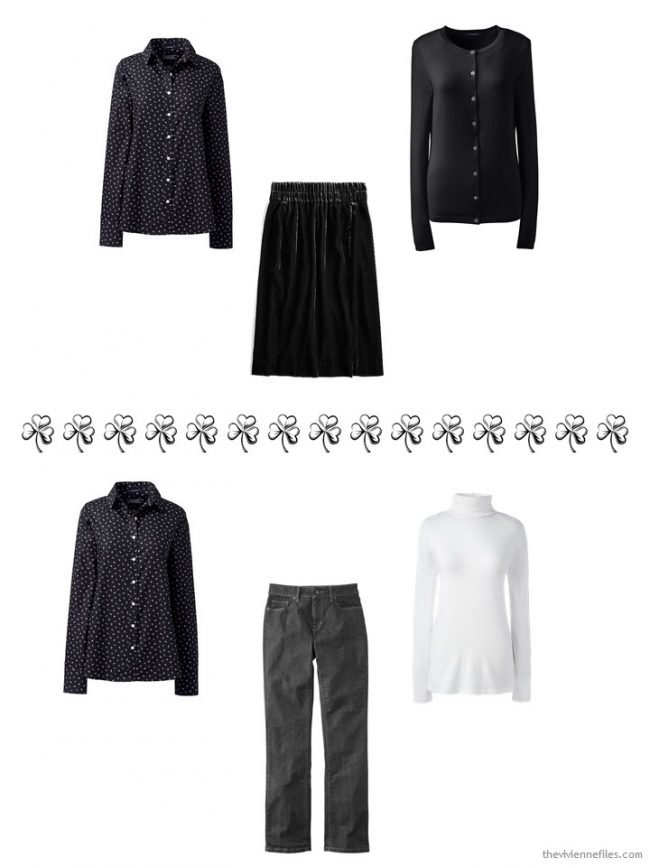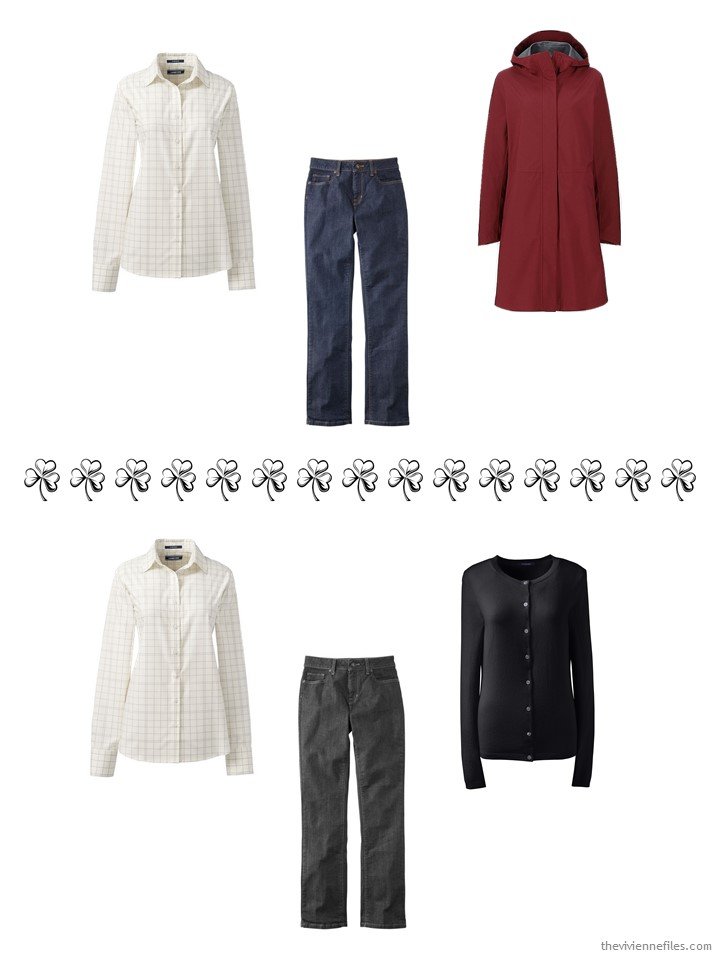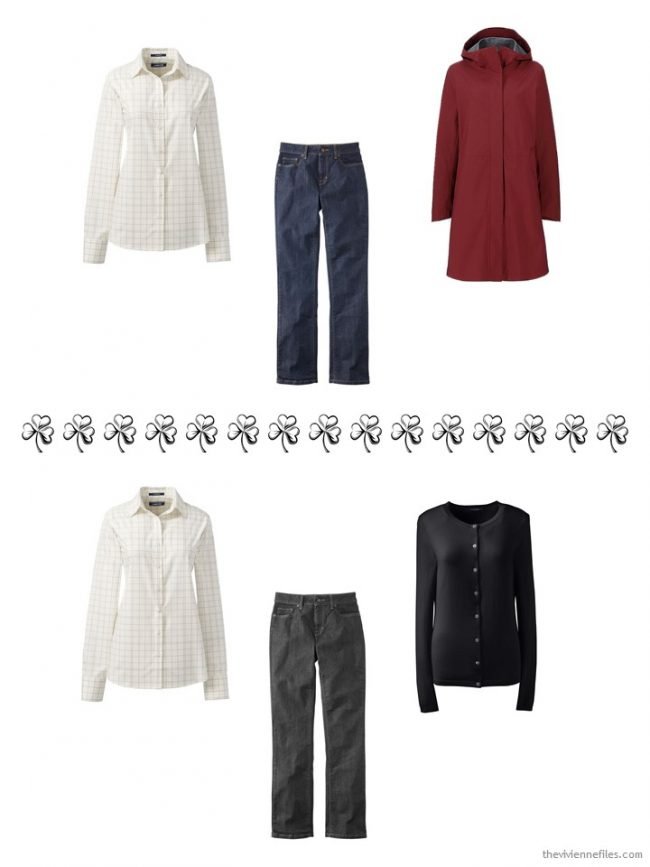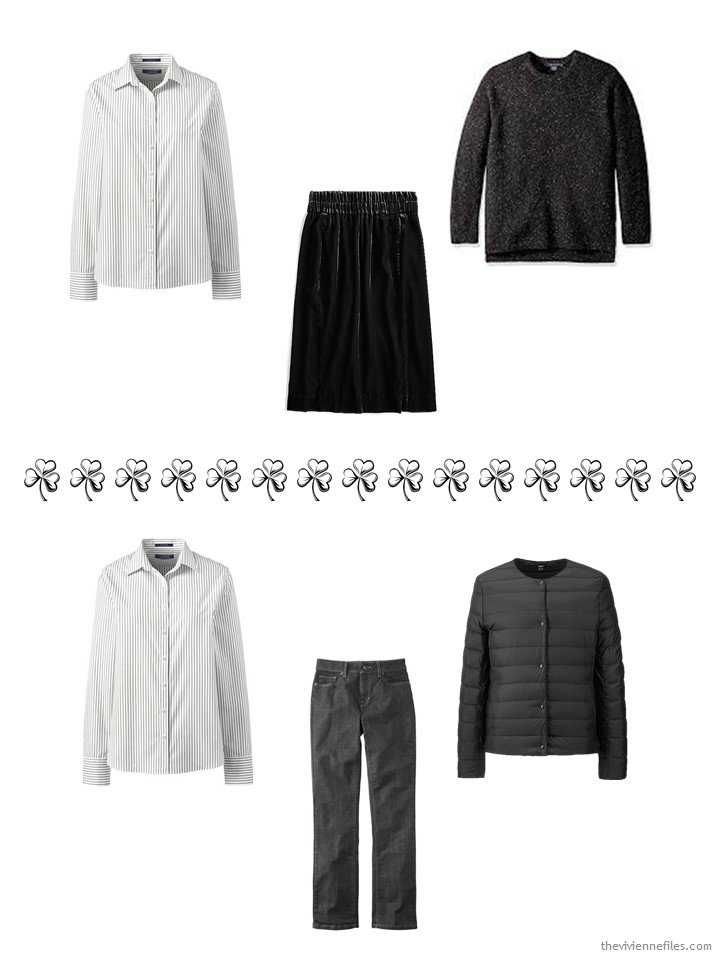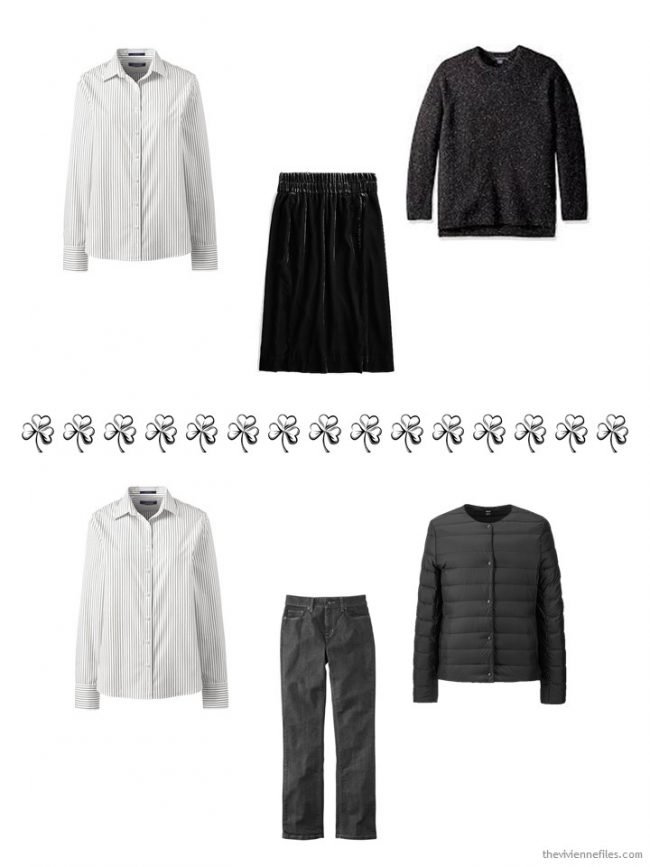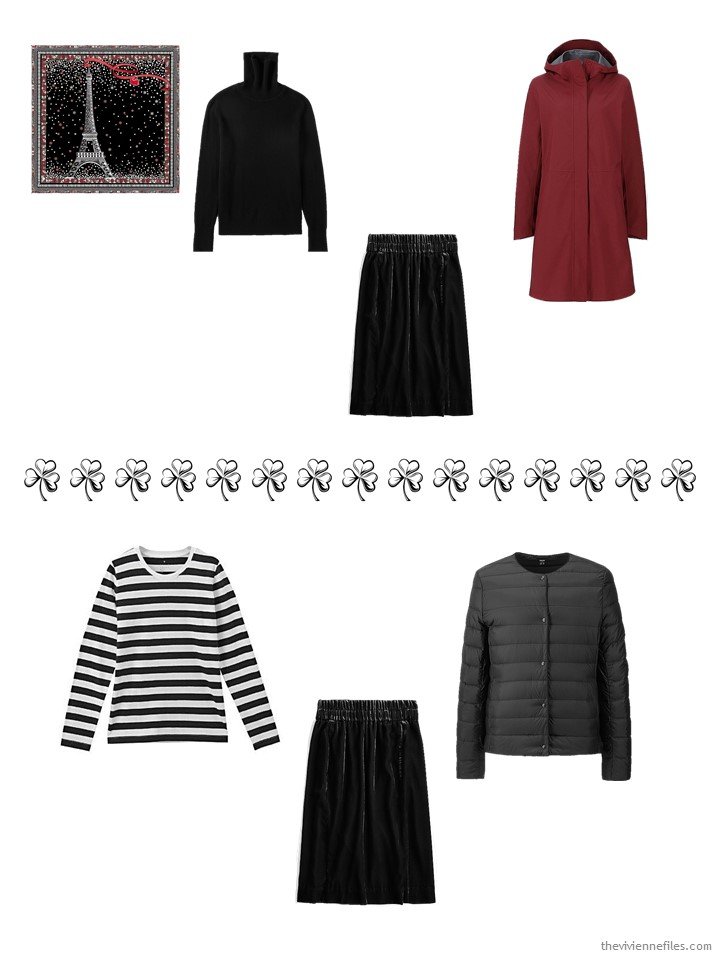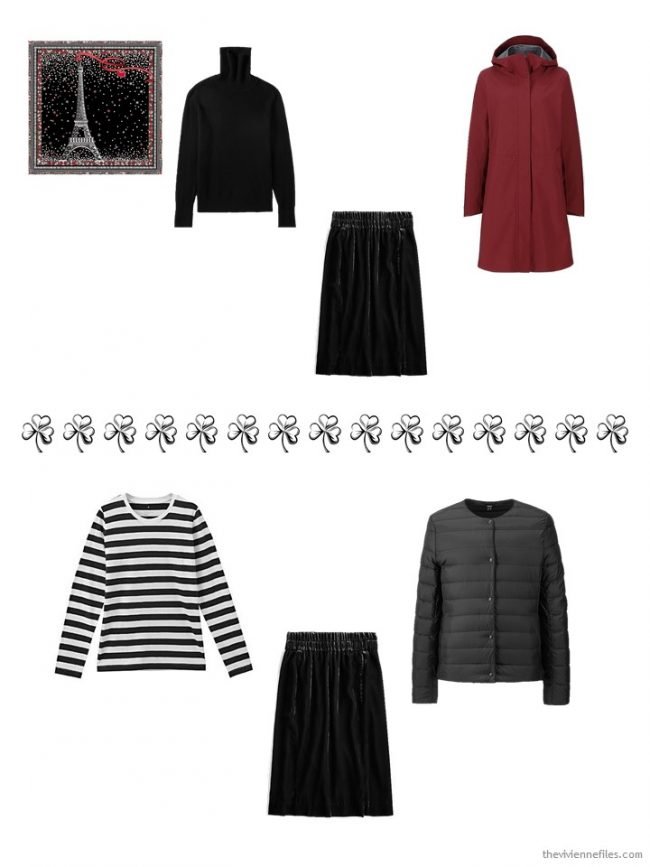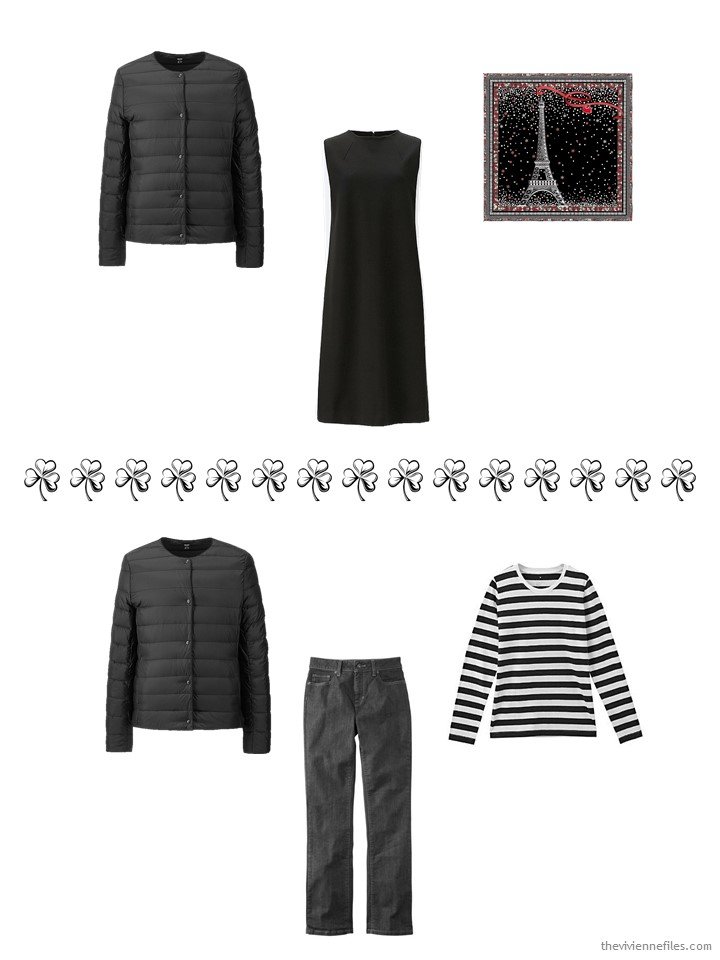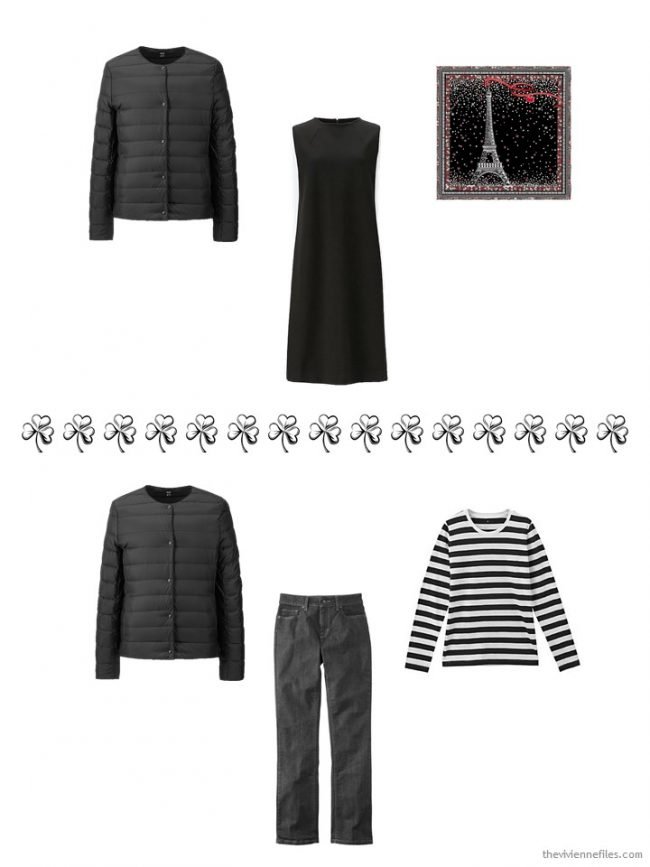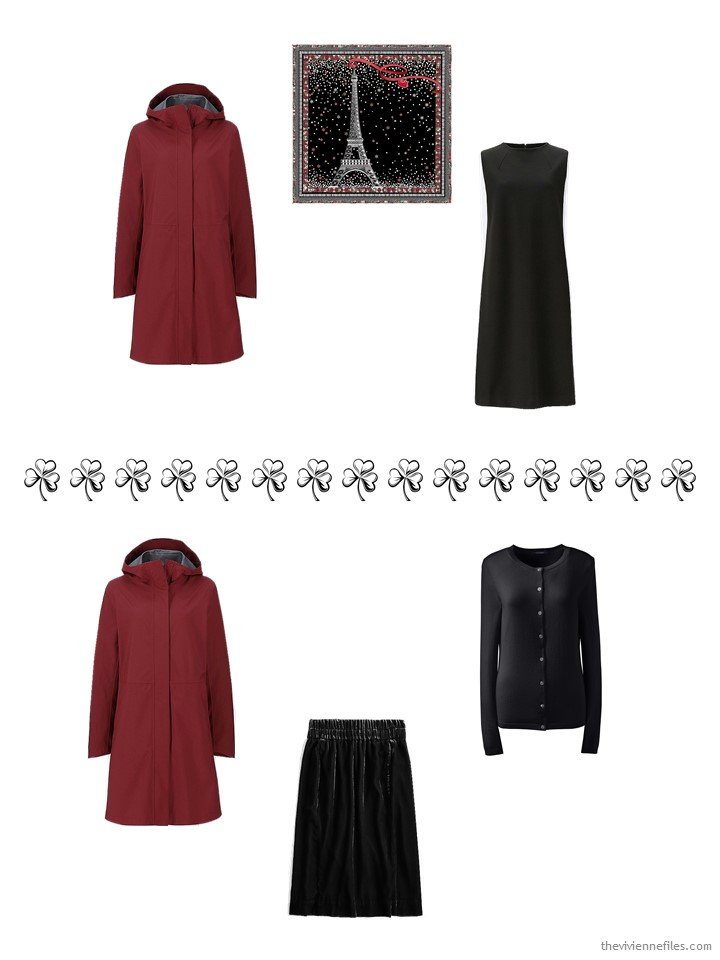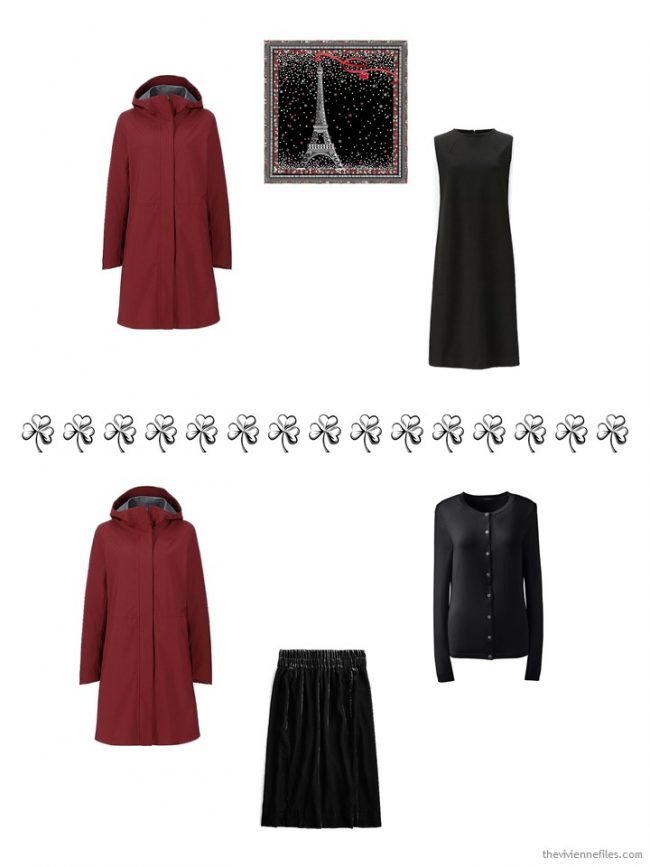 Does anyone else have their wardrobe for the upcoming season all sorted? And who's looking forward to a change in the weather?
love,
Janice