One of the reasons that I'm taking this hiatus is that I've got two trips in the month of June, which were weighing heavy on my mind…First up, a very quick dash through New York City, to Vermont, then BACK to New York to fly back to Chicago. There's a very important college graduation in there, somewhere…
I have to tell you something amazing – we're leaving in 4 hours or so, and I'm not packed! But I think I've got it figured out.
My goal here, uncluttered simplicity, without sacrificing looking appropriately dressy for the solemn occasions…
(can someone explain to me why this suitcase is a man's bag? what folly…)
I'm packing silk pants, a silk tank, and a silk tee shirt, in order to have a couple of options to wear with my dressy cardigans. (it's hard to tell how nice the grey-ish cardigan is, from a photograph). And yes, that's the BACK of my Ted Baker cardigan. It's so beautiful…
I'm actually sharing a suitcase with Belovedest, so it's a good thing that all of this packs pretty small!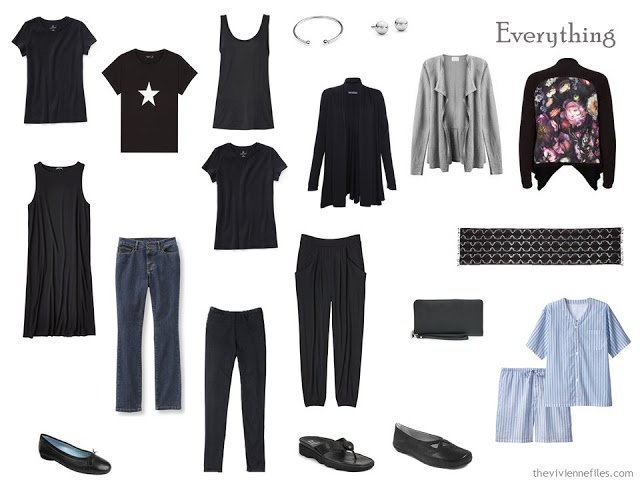 These are what I plan to wear for the 2 events  – a dinner, and graduation. It's not a teeth-gnashingly dressy environment, so these should strike the right note of caring, but not going completely insane…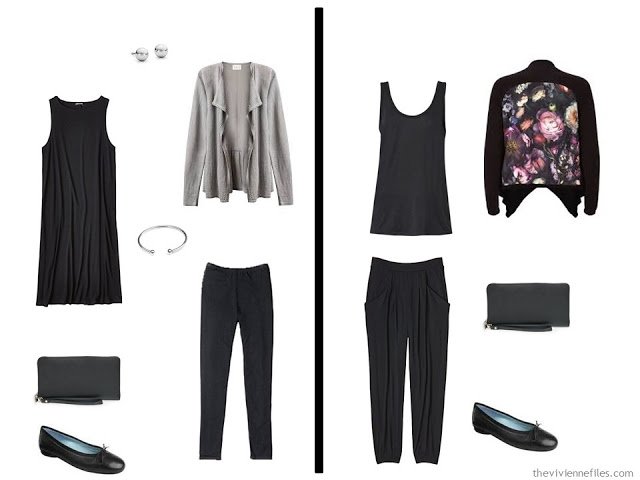 love,
Janice