October 4, 2014
Well, the weather was so nice in Paris when we were there, at least part of the time the women were still wearing summer clothes! There's absolutely nothing more evocative than a pair of espadrilles that are about to fall apart, on the last warm days of the season…But this is what I saw:
Hosiery. Yes, it's back. Sheer black, sheer nude, opaque black of COURSE, and some interesting black on black stripes and checks. For those of us with less than perfect legs, this is good news.
That dark red color that is named for every kind of wine imaginable. I'm NOT going to get into the semantics of what color is which, but I saw a lot of leather goods in shades from a very purple-ish burgundy to a much more brownish merlot. This makes this kind of accent available to those of us who have warm-hued wardrobes, or cool. Very handy!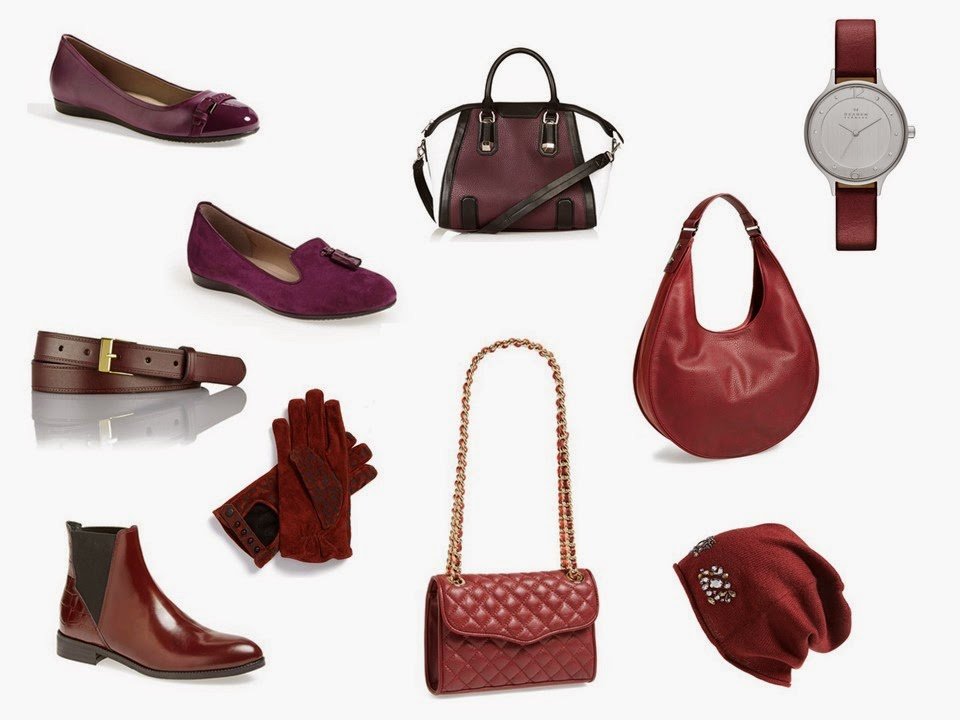 Ballet flats – Ecco, tassel loafers – Ecco, belt – Ralph Lauren,
Chelsea boots – Charles David, gloves – Maison Scotch, color blocked satchel – Topshop, watch – Skagen, hobo bag – French Connection, quilted bag – Rebecca Minkoff, jeweled knit cap – Phase 3
Leather jackets. Mostly black. Worn with everything. If you thought you were going to break new fashion ground by wearing a leather jacket with pink tulle, you're too late. Beige chiffon with sequins? Already done. In fact, I saw so many black leather jackets that I've gotten over any desire that I had to get one.
Denim jackets – see above. If it was cool enough for a jacket, fully half of all of the women I saw were wearing either a black leather or a denim jacket. Over literally any kind of outfit.
Denim/chambray shirts. Worn with everything. This looked sort of new and fresh, especially with tweed or florals. Would you like for me to show you some outfits that give an indication of the versatility of these shirts? Let me know….
Simple black outfits with green accents or accessories. Interesting and unexpected.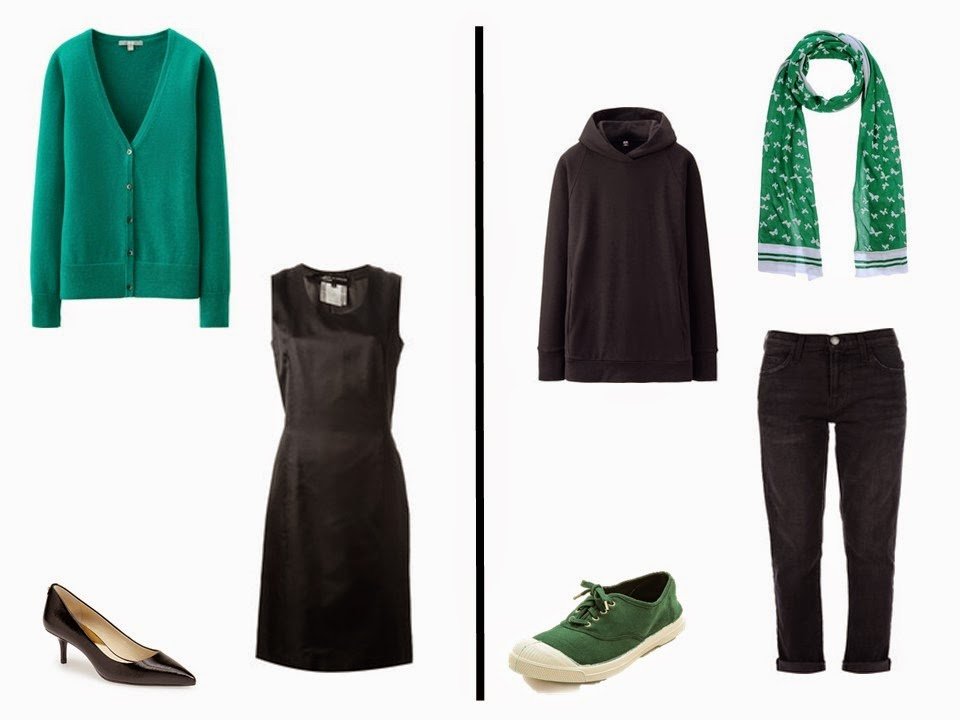 Cardigan – Uniqlo, black dress – Comme des Garcons, pumps – MICHAEL Michael Kors, black hooded sweatshirt – Uniqlo,
green scarf – Neera, canvas shoes – Bensimon, boyfriend jeans – Current/Elliott
Black outfits with pink accents. Equally surprising, and very pretty.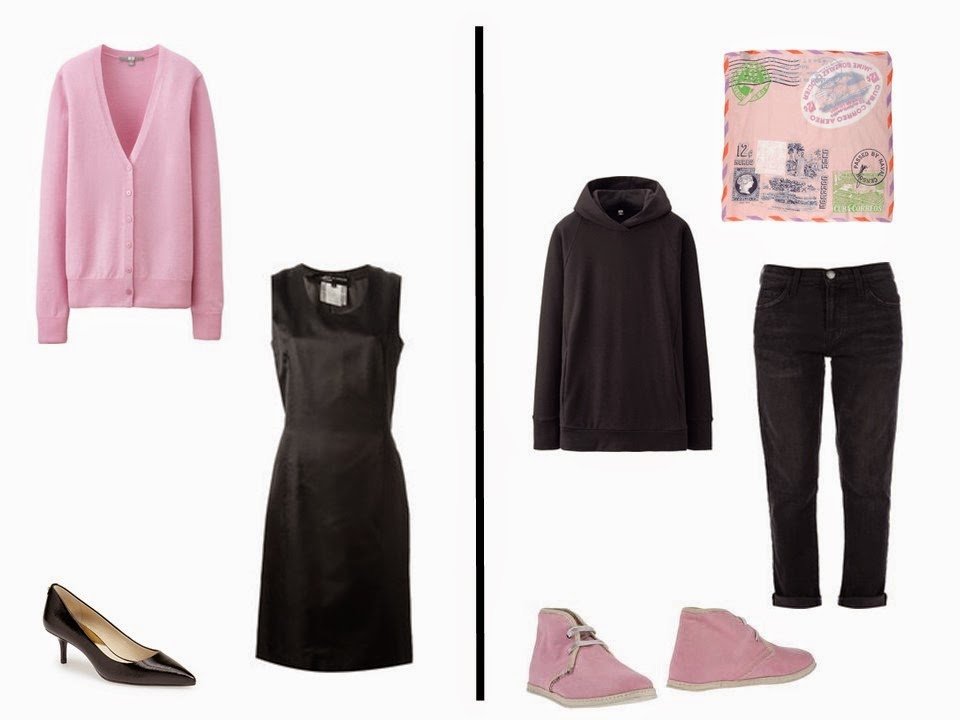 Cardigan – Uniqlo, black dress – Comme des Garcons, pumps – MICHAEL Michael Kors, black hooded sweatshirt – Uniqlo, pink scarf – Epice, canvas shoes – Le Crown, boyfriend jeans – Current/Elliott
Trousers and jeans in that faded shade of red that we called Nantucket red when I was a kid, but what I've also seen called barn red. It's made to fade! I NEVER see it in Chicago.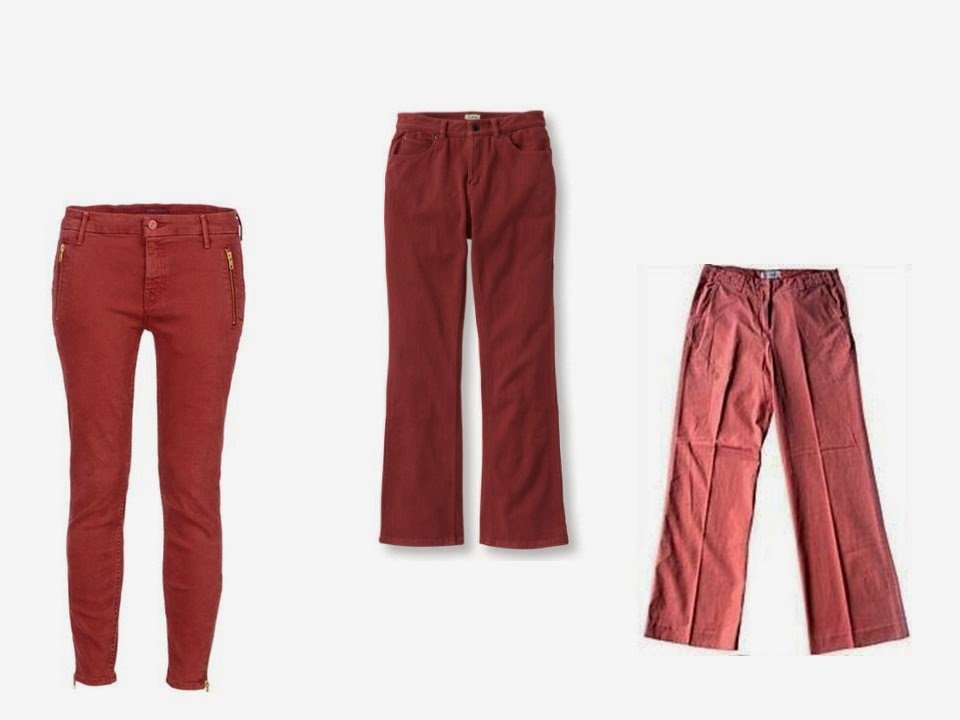 Jeans – Mother, boot cut jeans – L.L.Bean, canvas pants – Murray's Toggery Shop
Blue and green worn together. It's a statement, but usually looks really attractive, bright and interesting.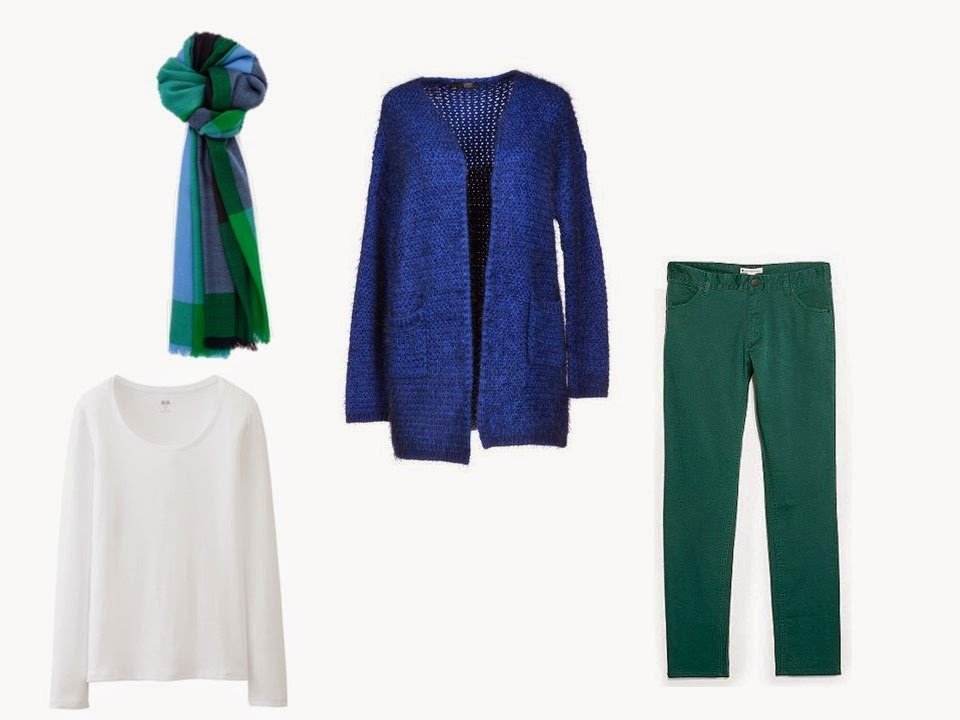 Scarf – COS, white tee – Uniqlo, cardigan – Care of You, green cotton trousers – Mango
Purple worn with green (or turquoise). Not for the timid, but really eye-catching.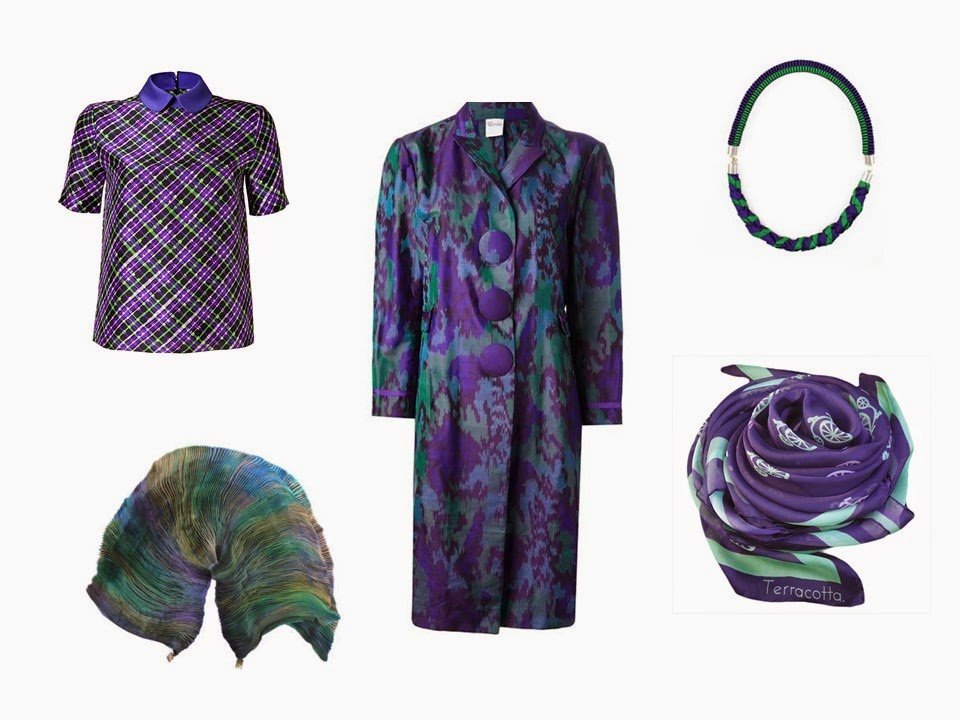 Bias plaid top – Roksanda Ilincic, coat – Red Valentino Vintage, woven rope necklace – Jennifer Loiselle, silk scarf – Terracotta New York, pleated scarf – Anne Selby
Jeans in all sorts of bright colors. Leaf green, cobalt and mustard were the most common colors.
Shoes in all sorts of bright colors. On every block, you'd pass someone wearing pretty much unrelieved black, but then you notice the red (hot pink, cobalt) shoes.
Lots of jeans rolled up the ankle (wider jeans – not the scrawny ones…) with heavier menswear shoes. Socks were optional. Women of every age were doing this…
Men had their hair in a high pony tail like Zlatan Ibrahimovic. Paris football player. Hero. God-like status in Paris right now.
Simple dresses in a solid color, worn with a black cardigan or jacket. Similarly, simple dresses in black, worn with a bright cardigan or jacket. Black flats or low pumps everywhere.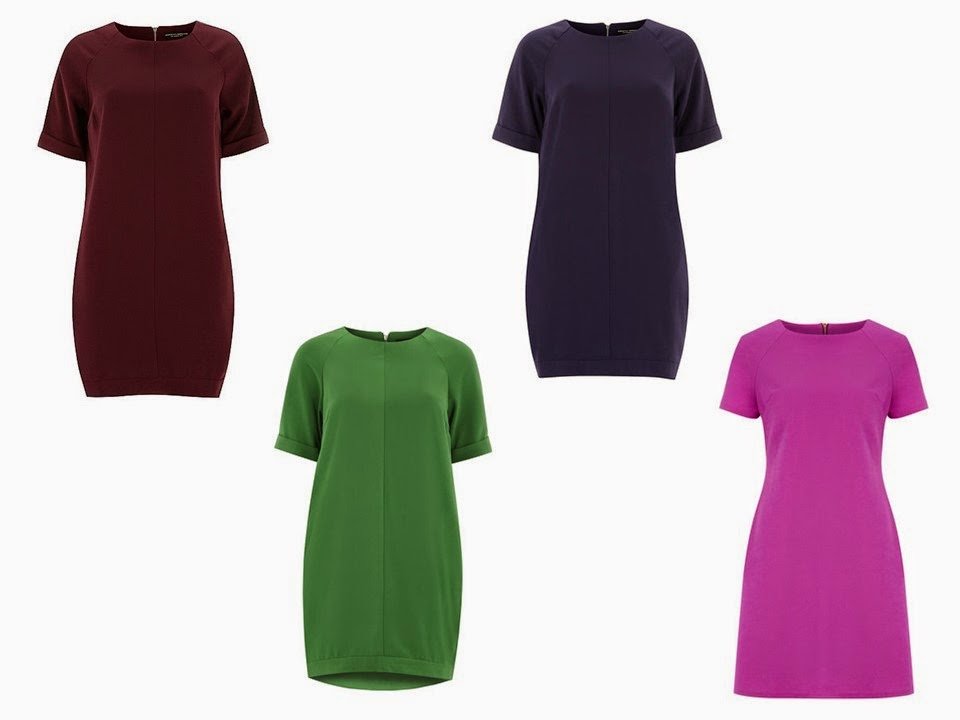 Dark red dress – Dorothy Perkins, green dress – Dorothy Perkins, navy dress – Dorothy Perkins, pink dress – Dorothy Perkins
love,
Janice