Ahhh, by the time you're reading this post, I'm in Paris celebrating our 10th anniversary with my most Belovedest. I frankly wasn't convinced that marriage was right for me (yes, I had tried it before, and I was not very good at it….). This, however, has been the most uniformly delightful 10 years of my life, and pretty much more than any woman could hope to deserve.
This ensemble seemed perfect to revive for today, because I was married in a soft violet outfit (wisteria, to quote Eileen Fisher on the color). This would be delightful for a second honeymoon…The original post can be found on
A Femme d'un Certain Age
, where various combinations are shown.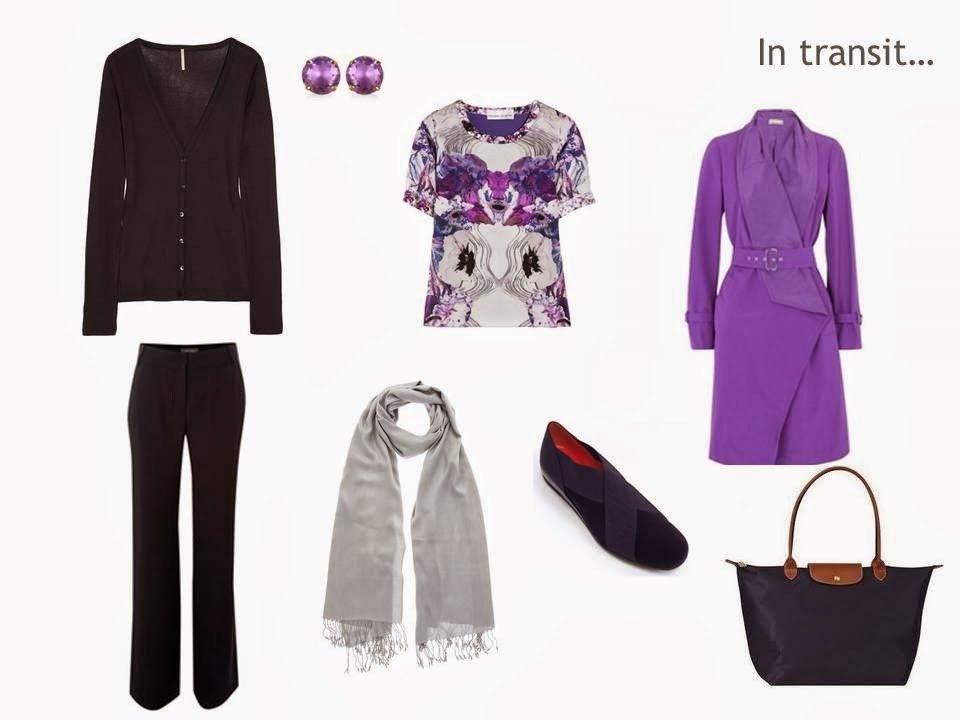 Navy
cotton cardigan –Vanessa Bruno, amethyst stud earrings – Bounkit, tee shirt – Prabal Gurung, Purple raincoat – MaxMara, navy trousers – Pied a Terre,
scarf – Pashmina Art, navy flats – Rangoni, navy tote -Longchamp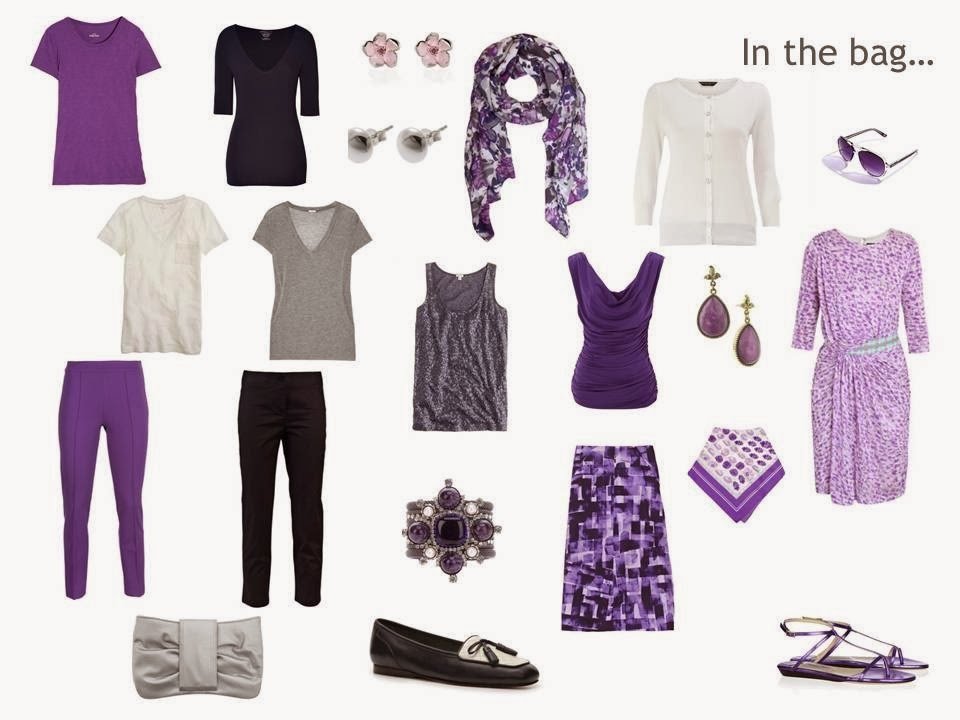 urple, grey and white tee shirts – J.
Crew, navy tee shirt – Majestic, small flower stud earrings – Shaun Leane,
silver stud earrings – Nina Breddal, sequined tank – J. Crew,
white cardigan – Dorothy Perkins, drop earrings – 1928, purple capris – Max
Mara, navy capris – Jil Sander, Silk jersey
dress – Saloni, cowl neck top – Coast, maltese cross cuff bracelet – Rewind
Vintage Affairs, print skirt – Marni, Scarf – Crumpet England,
sunglasses – Michael Kors, floral square scarf – Versace,
silver clutch – Dorothy Perkins, tasseled loafers – Enzo Angiolini, purple flat sandals –
Jimmy Choo