Here are a couple of examples of how my Triple Top Secret selection of tops can work for a really casual trip (or just a day to day wardrobe). First, I started with a cool flowered shirt, got really gutsy and tossed in a striped tee shirt, and worked from there. Yes, I would wear the stripes and the flowers together…
I realized after working with this idea for a while that there are, in fact, two "triples" inherent in this idea: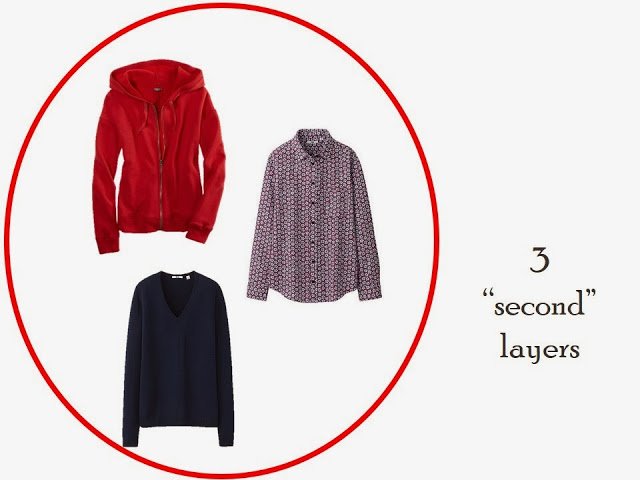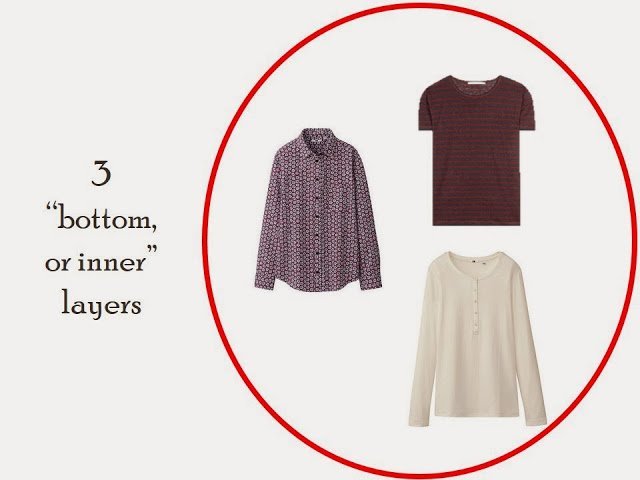 Yes, the button-front shirt is critical! A shirt that can both be worn as a jacket or 2nd layer, but also layered under a sweater or sweatshirt, is key.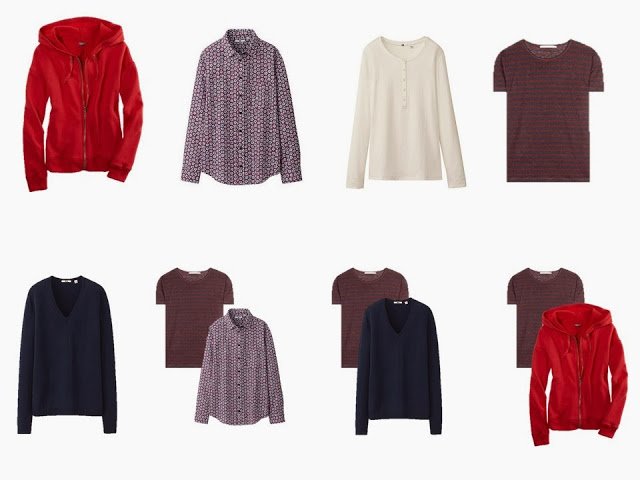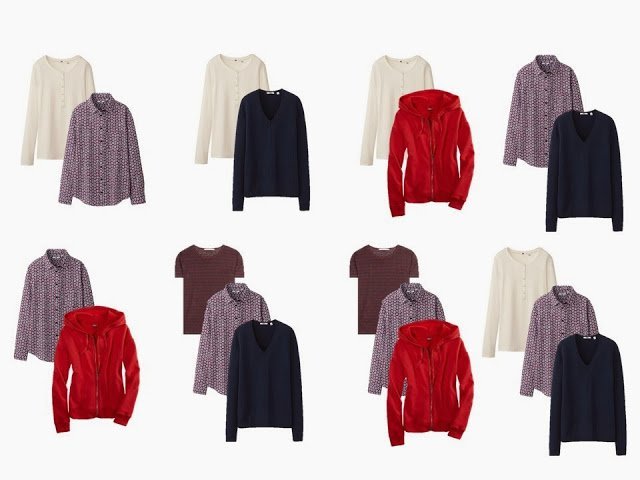 Here's an example of how this can work with some bright, warm colors, to get you through the icky weather ahead: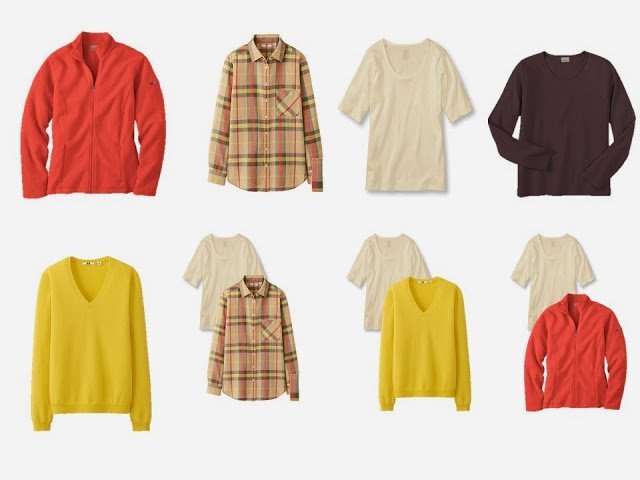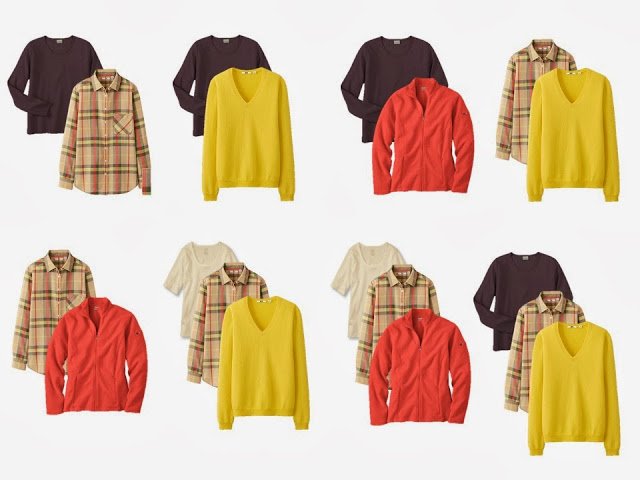 If you find that you've developed a passion for a printed or plaid shirt, this is a great way to make sure that you wear it frequently…
love,
Janice