You would never wear clothes that were dirty or torn. So why do so many people wear shoes that are scuffed and run down at the heels? Such a simple thing – looking better, and having shoes last longer too.
And of course polished has a larger meaning – attention to detail, and a certain "finish" about one's appearance.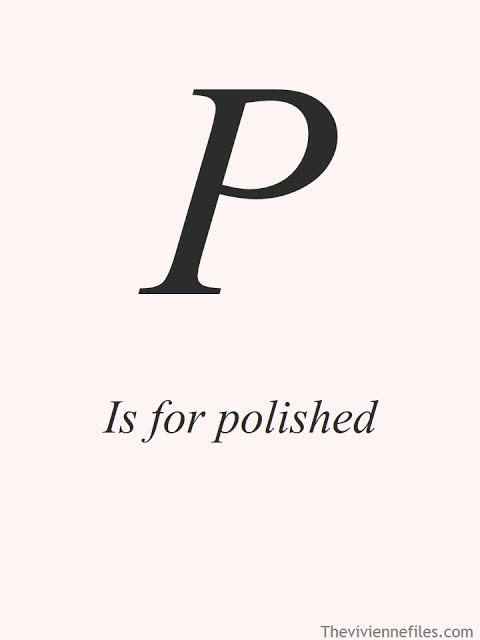 Quiet, to me, means not screaming for attention. Recently, I saw someone in a blouse which combined leopard print, paisley, flowers and appliqued rhinestones. Trying too hard…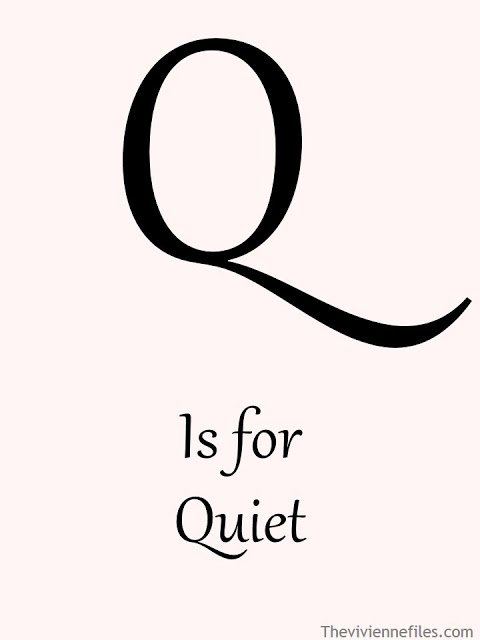 Relaxed is not synonymous with sloppy, or slouchy, or messy. I think relaxed means being comfortable in what you're wearing – both physically and mentally. And being able to move around without hindrance helps a lot; avoid the awkward shoe or the skirt that needs constant adjustment.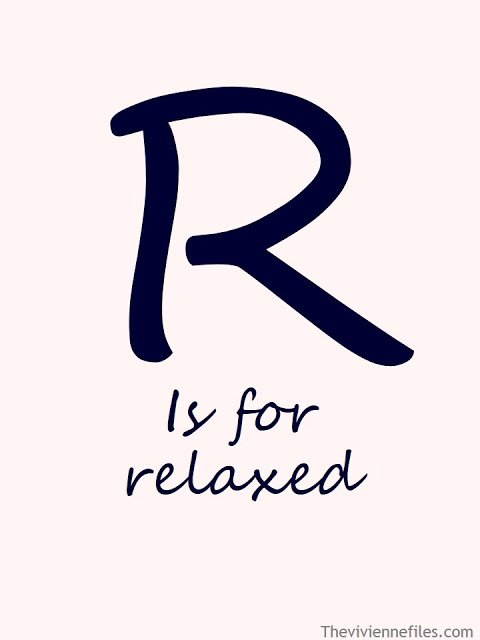 An absence of clutter, or extraneous ornamentation, or zippers that don't unzip and buttons that don't unbutton. If someone has to study what you're wearing in order to figure out what's going on, you may want to scale things back a bit.