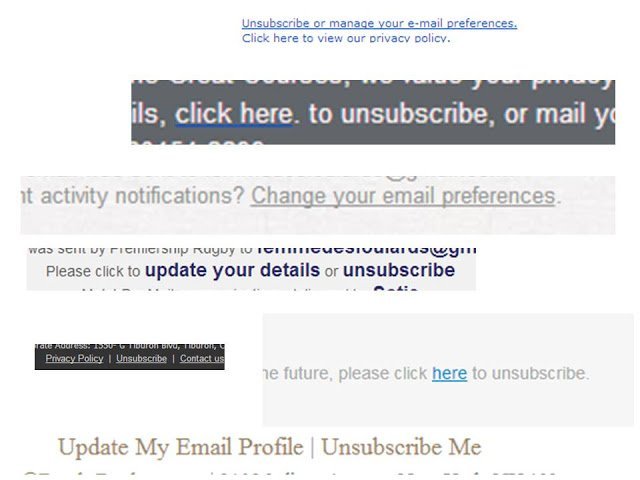 If your email is anything like mine, you get dozens of emails every day from everybody from whom you've EVER made an internet purchase. And there's nothing wrong with that; they're in the business of selling things…
But it is NOT your responsibility to keep anybody in business – except yourself. Just because you once made a purchase from someone does NOT mean that you have to be kept abreast of every thing that they put on sale, or that enters their inventory.
If you're afraid that you'll forget about a really great website, bookmark it. And then get yourself OFF of all of these mailing lists. Five minutes before the email arrived, you didn't think that you needed a new sweater. Someone puts them on sale, and sends you an email… you STILL don't need a new sweater. What they do does not change what you know to be true.