There are, in fact, FOUR colors being promoted as "the must-have" colors… I'm going to look at all four of them in the next few days.
Silk top – Max Mara, cardigan – Trine Vestergaard,
ballet flats
–
French Sole, earrings – Tarina
Tarantino
I'll try these items with the Common Wardrobe.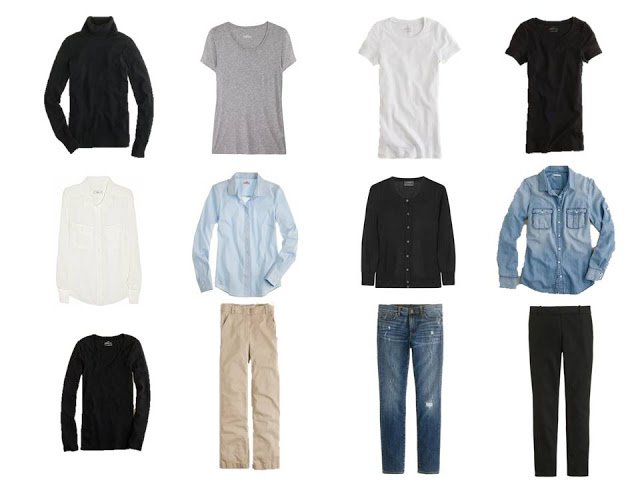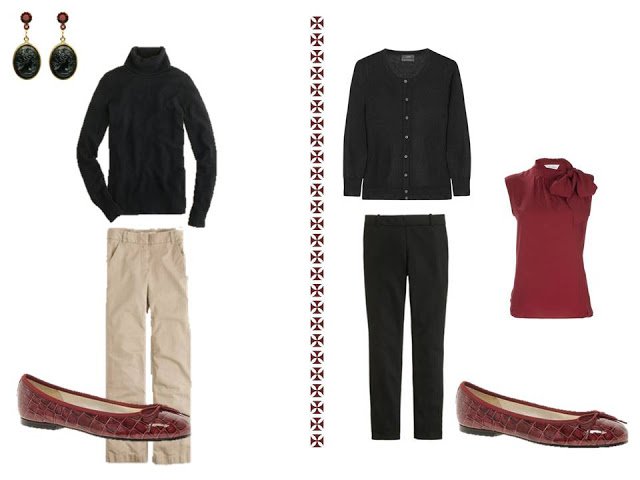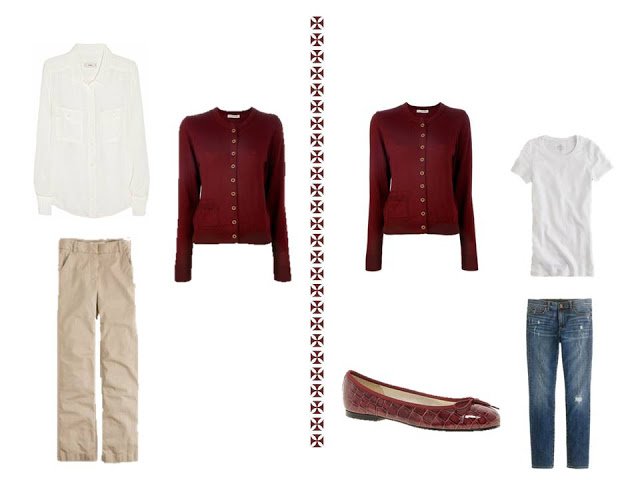 And let's see what I could do with my core of black winter clothes.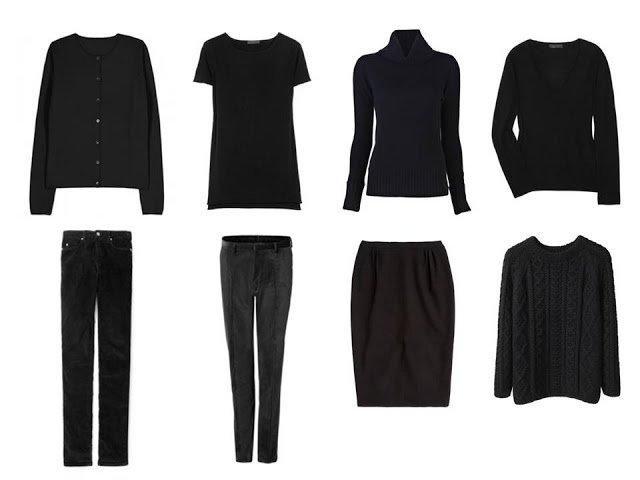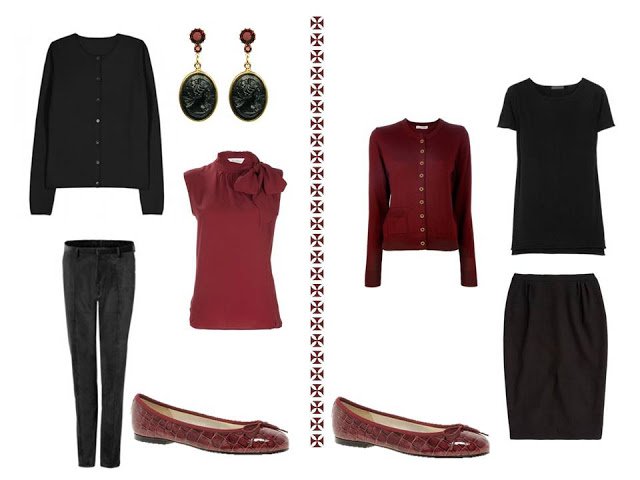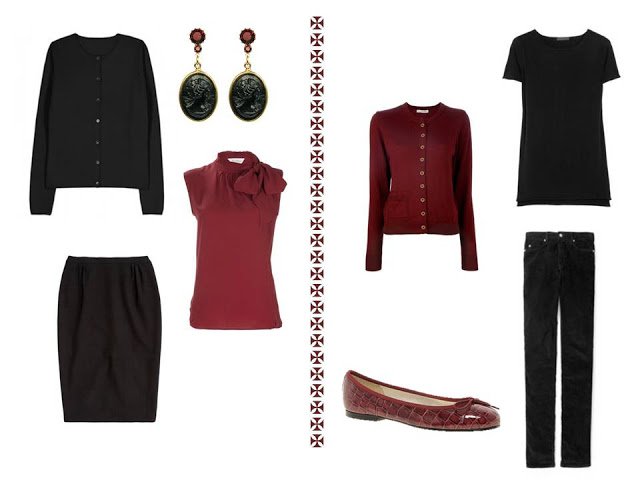 None of this makes me want to race out and shop, but then I'm leaving for Paris in 3 days…