This book has all kinds of interesting suggestions in it! One of the things that the authors do is to take a simple garment and suggest seven different ways to wear it. Now bear in mind, some of these are not necessarily something you or I might wear, but they are thought-provoking, and that has some value, right?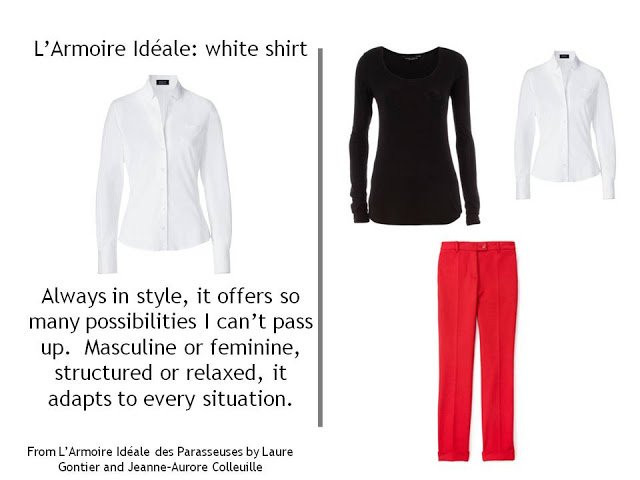 Shirt – Steffen Schraut, red pants – Moschino, black tee shirt – Dorothy Perkins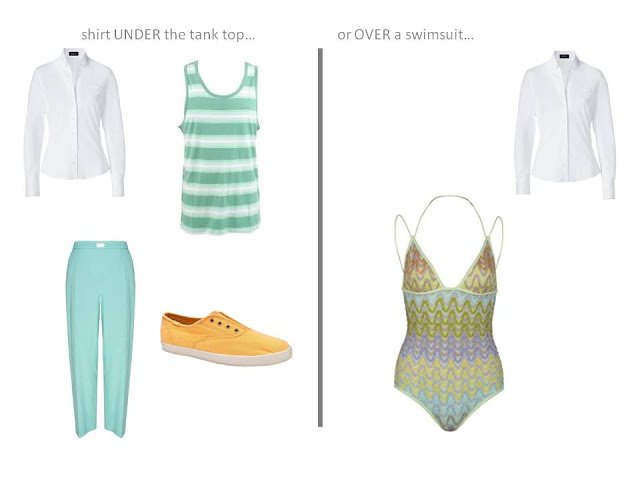 Tank top – Pro Surfing, pants – Debenhams, shoes – Keds, swimsuit – Missoni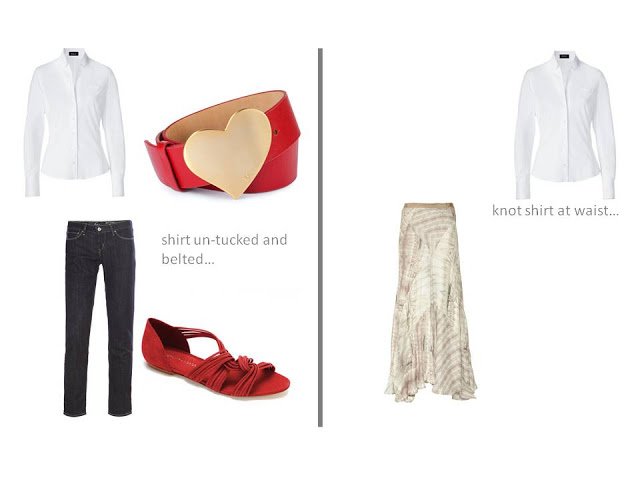 Jeans – Levi's, belt – Diane von
Furstenberg, sandals – Loeffler Randall, skirt – Haute Hippie
I'm going to be on vacation all next week, so you're going to get a full week of "one garment – seven ways" while I'm out of touch. Thanks, as always, for being here with me!
And if anybody can offer up better translations from the French than I have provided, please let me know; I'm always happy to learn more French.