May 26, 2011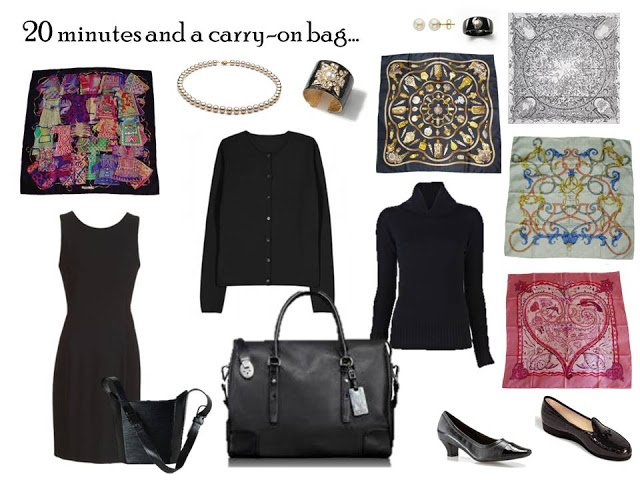 One of the things I love about the internet is the serendipitous nature of finding interesting new ideas and information. Recently, I stumbled across the blog The Burning House, which is now defunct.
The premise of Burning House is to photograph what you would grab to save from your home if it were on fire. Now a big disclaimer here – I don't for a New York minute believe that the things photographed are what most respondents would REALLY grab in a pitched emergency. But taken in a larger sense, I look at the choices the participants have made as more a "what would you grab if you had 10 or 20 minutes, and a carry-on bag?" i.e. what do you own that means the most to you? The responses are fascinating, and really beautifully presented; the site has a large number of photographs and stylists among those who have chosen to offer their answers to this provocative question.
I thought so much about this site that I decided to try to answer the question myself. I have no children, nor pets, so nothing live needs my help. My computer is completely backed up onto a thumb drive on my key ring, plus it's just too old and too BIG to carry around; getting an insurance payment and buying a new computer wouldn't be a terrible fate to face. Therefore, I was left to look for things just for me that would help me to feel like myself after a small crisis.
Above is my summary of what I would grab. Note that I own no family heirlooms, and all my photographs are backed up with my computer contents, so that simplified things for me.
Realistically, I would grab ALL of my jewelry (which is stored in a weird padded sleeve-like thing about the size of a small laptop) and ALL of my scarves. This would still leave me enough time to grab a plain black dress with a couple of changes of shoes, a cardigan and a turtleneck, some lingerie, and my handbag. My toiletries are always in my Tumi carry-on bag, so that would be easy… Assuming I'm wearing jeans and a top of some ilk, I would either put on or carry my trench coat, and that would be all.
But I reserve the right to change this. And to continue thinking about it for a long time to come.
love,
Janice