I think a lot of us find orange challenging, because of its associations with Halloween, or fast food. That's too bad, because it's really quite nice, and there are a lot of gorgeous accessories in the world that just happen to be orange…Hardest of all is combining orange and black, but I think using prints, or defiantly non-Halloween details, helps a lot… Using accessories from other cultures, who DON'T think have the same associations with colors that we have, can make a big difference, too.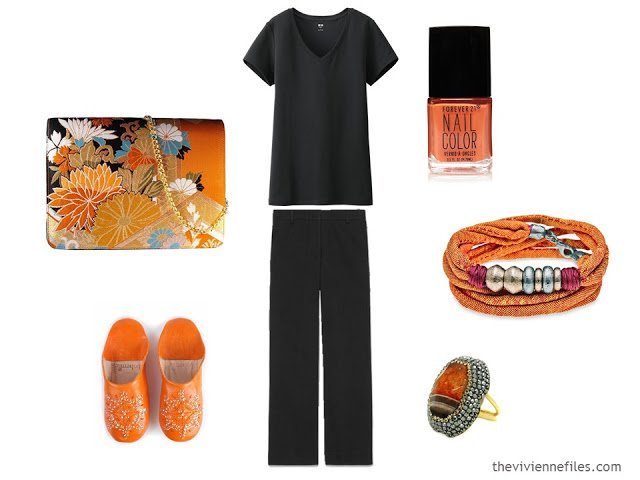 Orange and brown feel like a match made in heaven, don't they? I think it's important to break this combination out of the "only wear it in the autumn" category and use it more of the year… One of the benefits of testing out an accessory color in warmer weather is that it's possible to find very affordable accessories (just in case the love affair doesn't last!).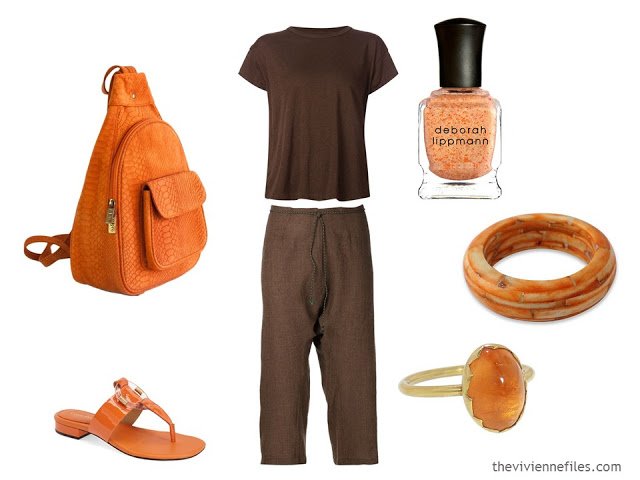 I really like this combination, because it's totally unexpected. Lots of people can use red as an accent color, but taking it just a little bit off to the orange side of things makes everything different…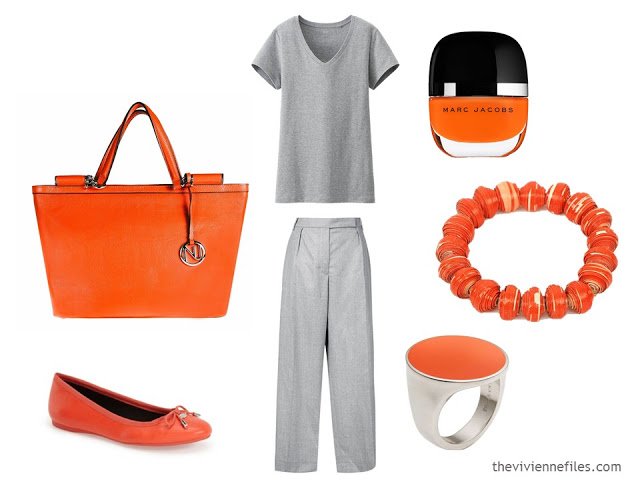 mandarine nail polish
–
Marc Jacobs
; bracelet – Akwele Suma;
I softened the orange a LOT here, mostly because I stumbled across the ring when I was looking at all things orange, and I really wanted to include it! Sometimes, that's the way I roll…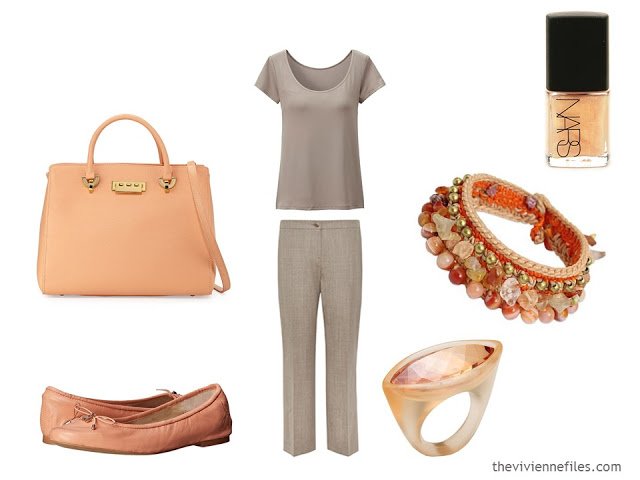 This is another really natural combination, and the navy stands up well to the strongest shades of orange. This was another ring that really caught my eye…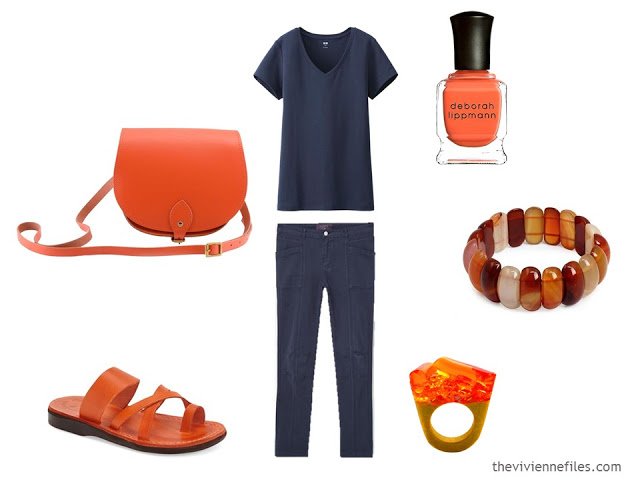 Saddle bag –
N'Damus London
;
sandals – Jerusalem Sandals; tee
shirt – Uniqlo;
bracelet – Duanpen Tajunin; ring –
Murano
And just for variety, I decided to look at a shade closer to marigold… I really like it!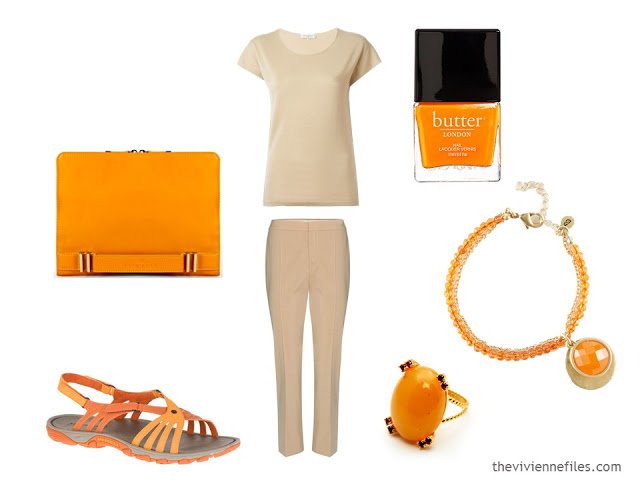 I don't know how you feel about this series, but I really love the challenge of finding beautiful things in colors that are often unloved. What colors would you like me to consider?
love,
Janice