March 7, 2014
Do you worry too much about what to pack? Anticipation is a lot of the fun, but it's possible to reach a point in preparation where you drive yourself slightly nuts; I have reached that point with preparing for Paris next week. For a while, I would just wear something that I really loved, and then (after laundering) hang it onto the rack designated for Paris packing.
Okay, so now about 50% of my closet is ready to pack. Clearly not going to work out, eh?
And then I get panicky – what should I take? What if I forget something I really love? Will it all fit in my suitcase? You would think that I'd never done this before, or that what I pack will be the most important thing about the entire vacation.
So first off, I must remind myself repeatedly that nobody has EVER been kicked out of Paris for repeatedly wearing the same outfits.
And I can always shop when I'm there.
And MOST IMPORTANT OF ALL, as long as I'm dressed appropriately, it's more important for me to be paying attention to what's around me – the people, the food, the art, the architecture – than to be obsessing about my own appearance. To some extent, if I simplify my wardrobe and my overall appearance, I will free part of my aesthetic sensibility to be open to take in Paris, rather than worry about what Paris will be thinking of me.
So let's say I travel like this:
Continuing my hypothetical trip: I decide, first pass through my suitcase, that this is ALL that I can pack. I've got an iffy left shoulder, and maybe I just want to carry a tote bag…
This gives me very little in the clothing department – I'm going to be very dependent upon the laundry at the hotel. But realistically, I have a decent variety of outfits from which to choose: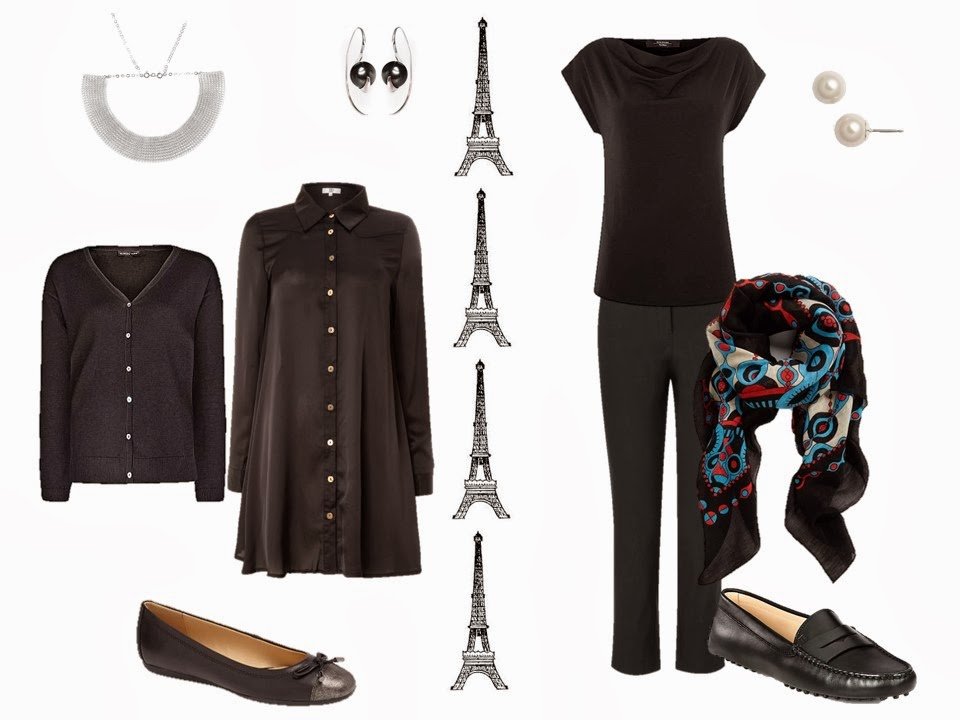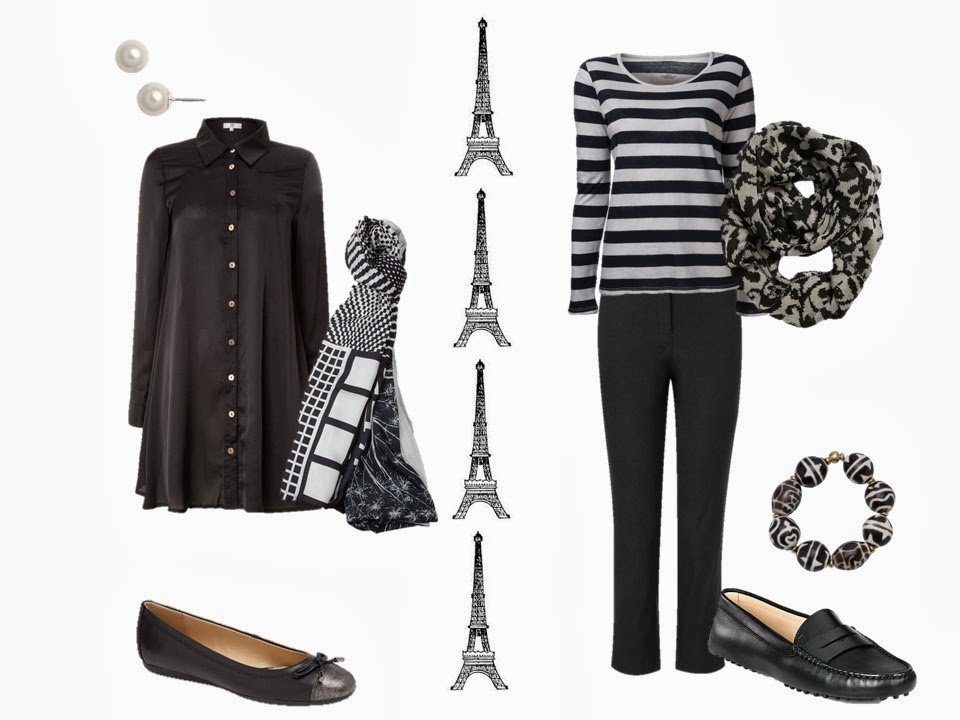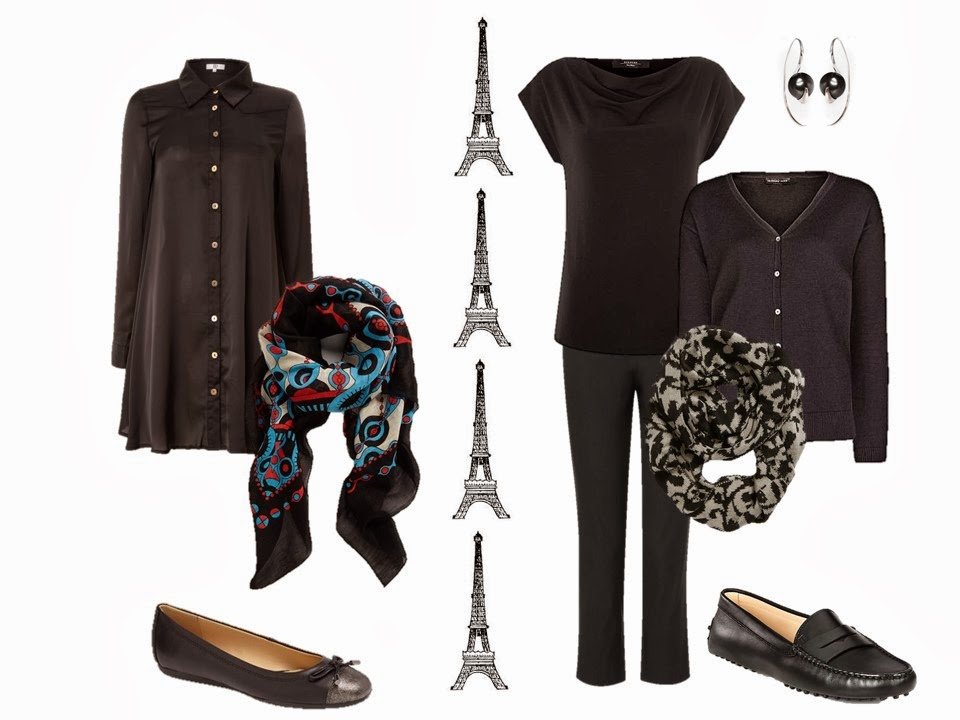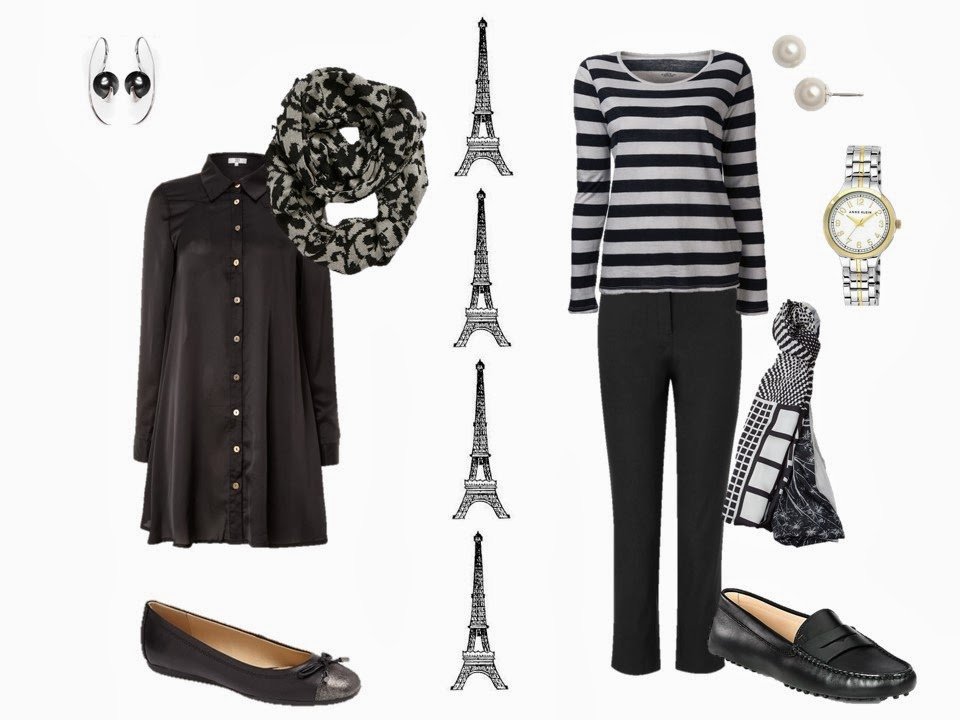 So I should be able to console myself with the knowledge that a clean tee shirt, a dress, and a pair of ballet flats are all that I need. Panic attack should be over…
Now I theoretically feel mentally and physically strong enough to pack a few more things – my next additions are going to be the clothes that I specifically would like to have with me for the rugby match I'm attending:
While jeans and a sweatshirt aren't the usual things that one packs for Paris, (although you'll see jeans and sweatshirts EVERYWHERE, on French people…) I will find these quite useful. I'm a very sweatshirty kind of girl, and I'm comfortable wearing a sweatshirt over a silk dress…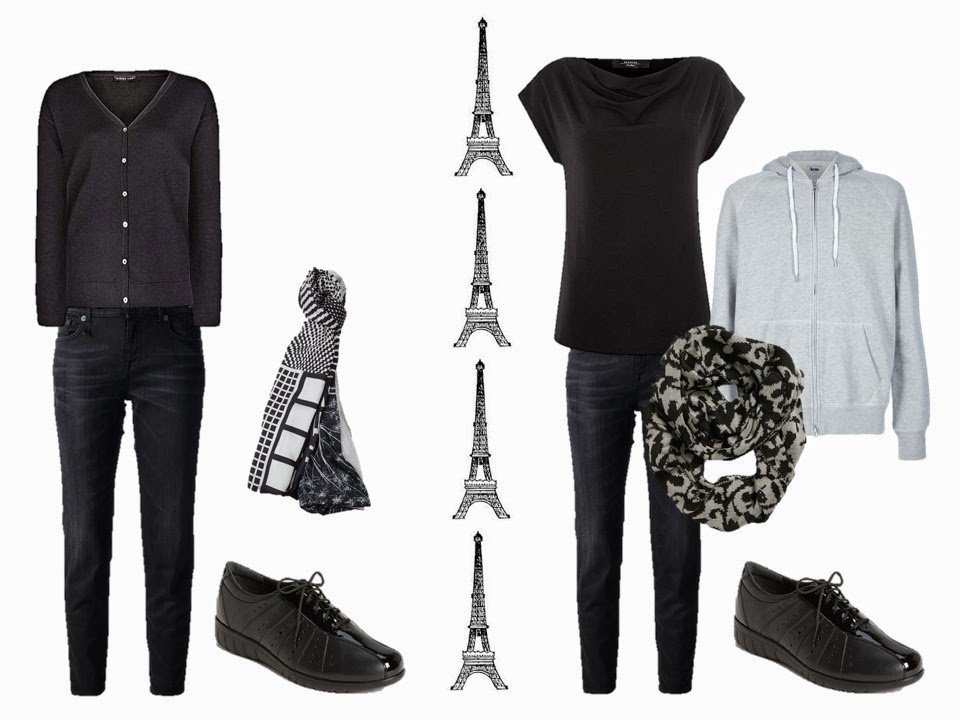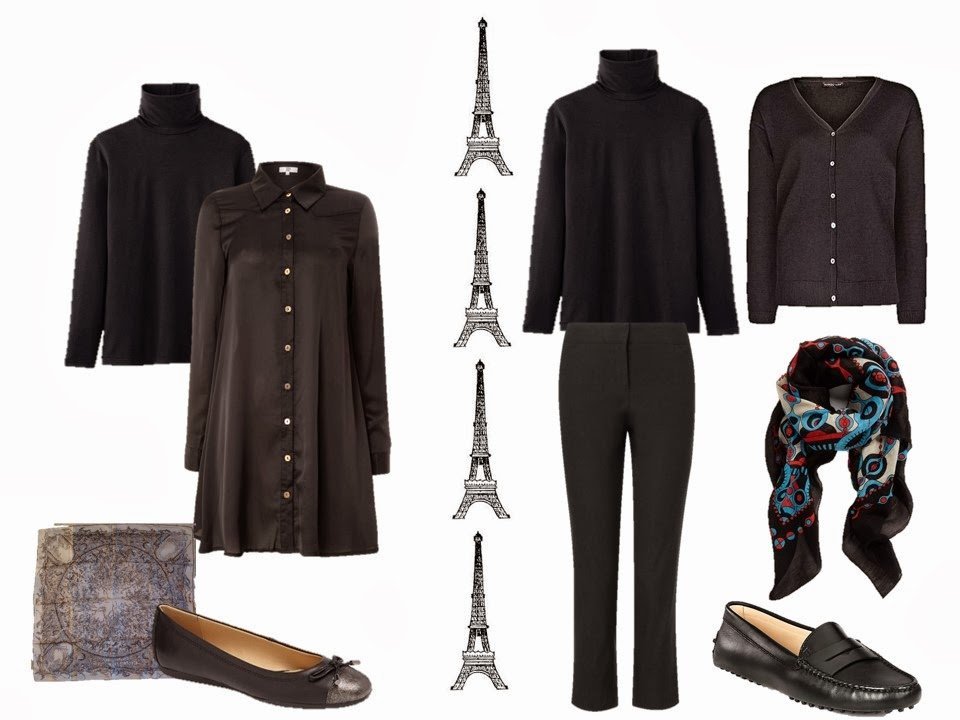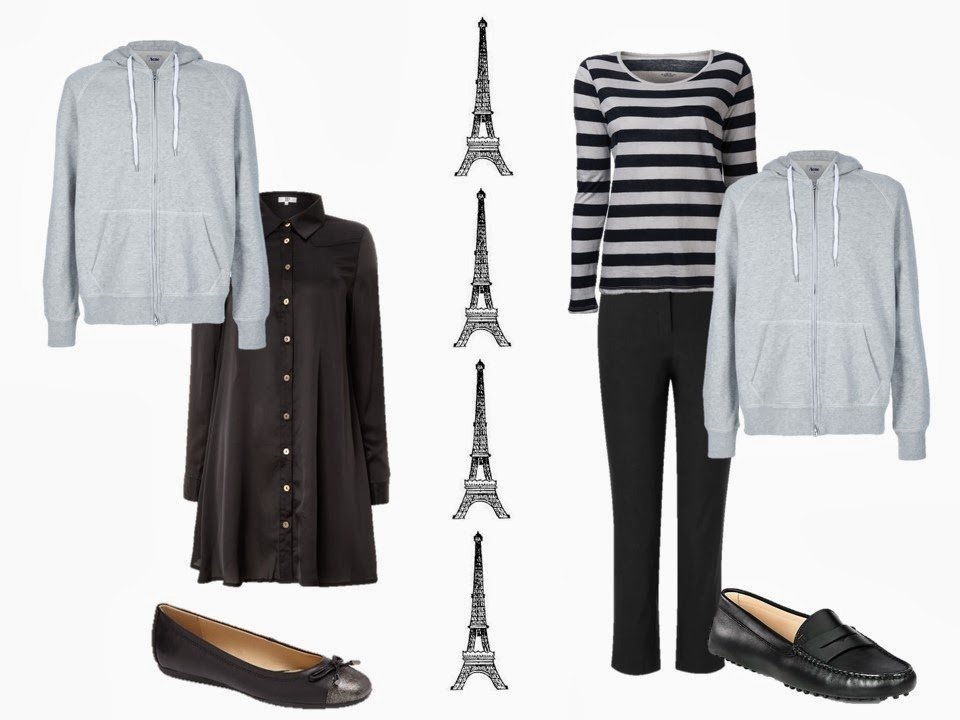 Maybe now that I've talked myself down from a complete frenzy of worry, I can consider one last round of things to include in my bag:
Yes, I wear a weird combination of dresses and sweatshirts… but this additional dress, sweater, and silk blouse will give me so many options that even in my most panicky moments, I should be comfortable knowing that I will be well and appropriately dressed…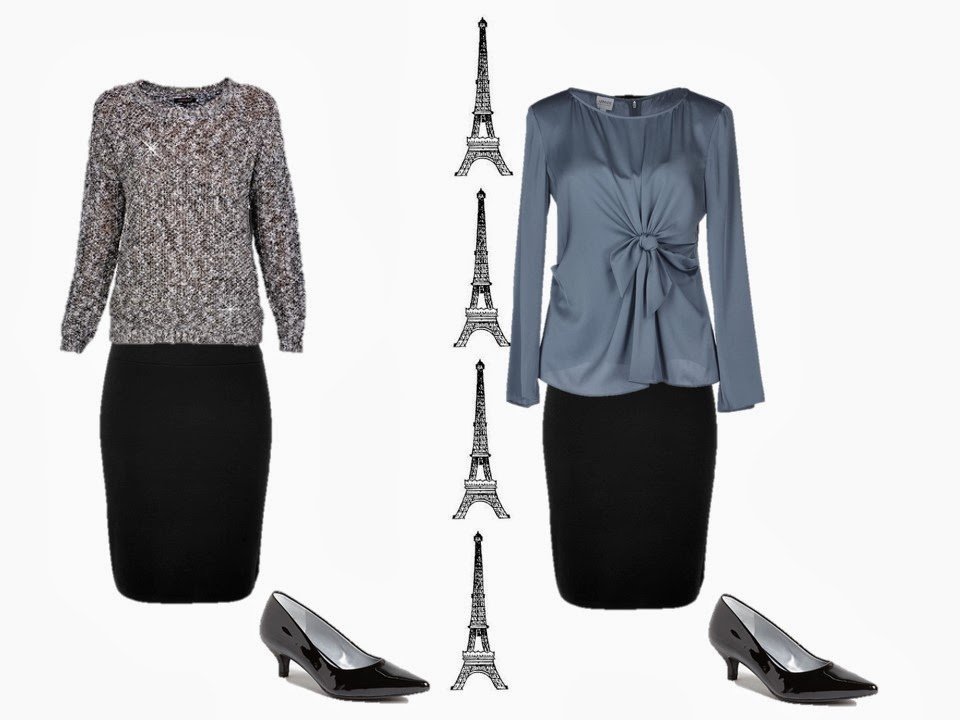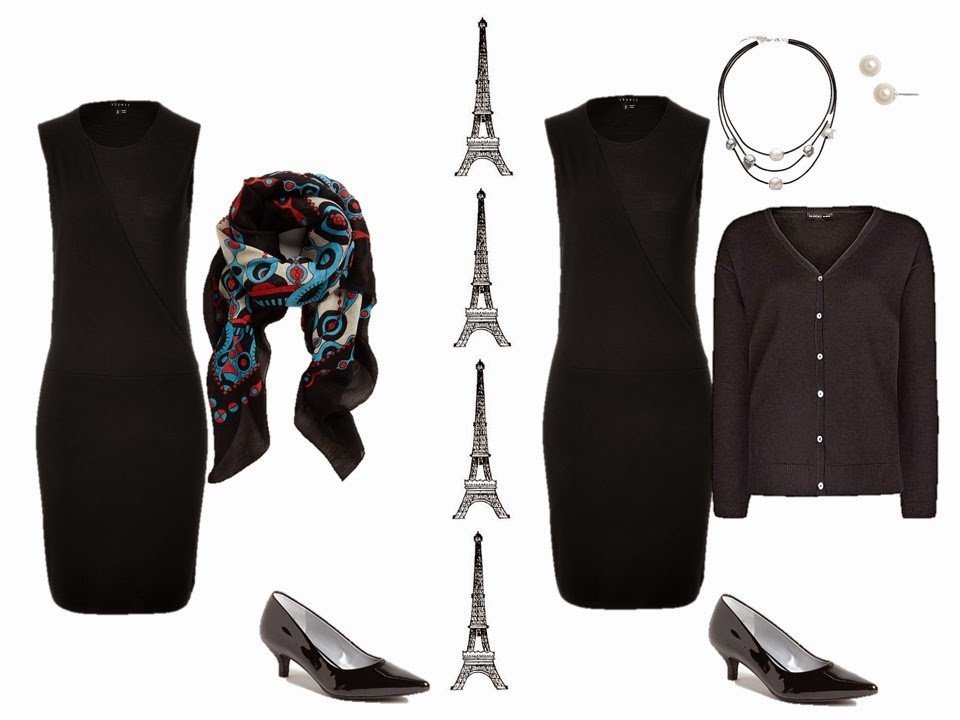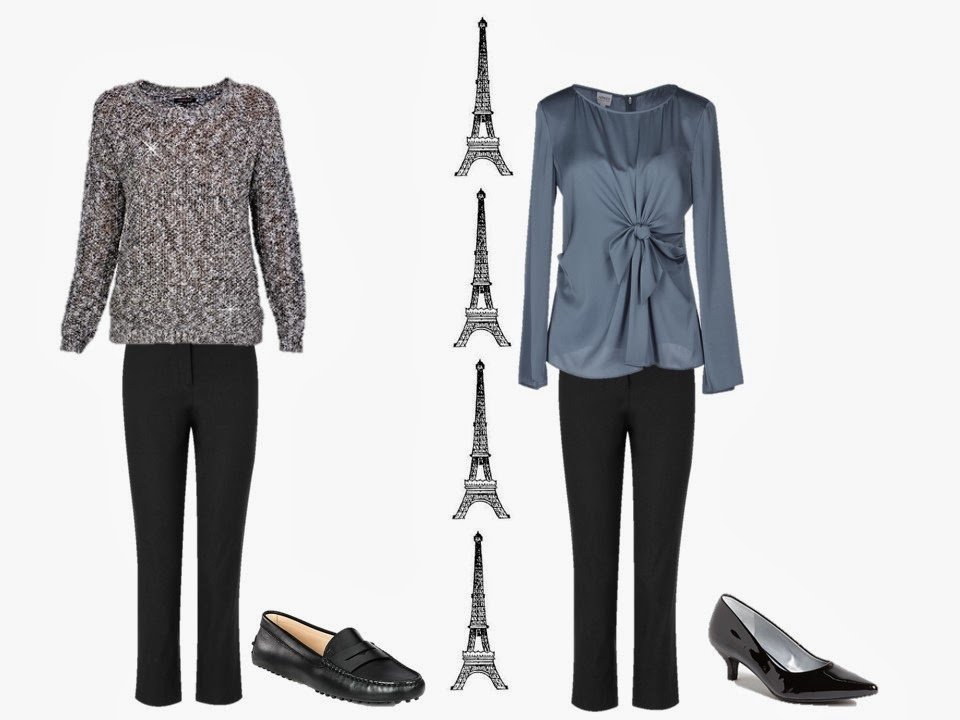 This should easily fit into my carry-on bag. What in the world am I so worried about?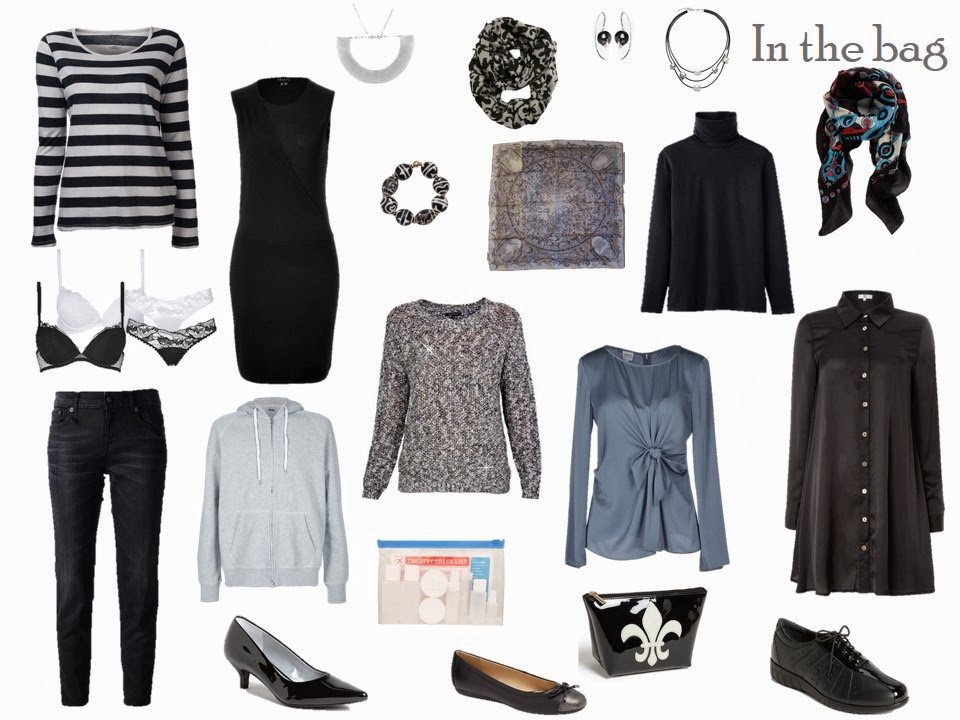 love,
Janice