August 15, 2018
She knew that she wanted to pare down her autumn wardrobe – she just needed to find a clear focus for what she wanted to wear for the next few months…
She was pretty seriously interested in Project 333 – it seemed to work for a lot of other people, and so she thought it might be good for her too!
First up, she knew that she needed 2 new tops, so she decided to start with a pair of shirts that really caught her eye and won her heart:
She's very casual, and loves khaki, beige, and ivory, so the first 4 garments were easy to choose:
And she really doesn't need a ton of variety – she likes sweaters and sweatshirts with hoods, and she's only going to wear pants (unless something AMAZING happens in her life…)
She's excited to include some dark red in her wardrobe – she hasn't worn that color in AGES…
She knows that she wants at least 1 layering turtleneck – it could get really cool! Conversely, she's still going to hold onto her beige linen shirt for a few more months, in case there's a string of warm days. 2 tee shirts will get her through quite a bit of unexpected warmth, but a linen shirt can be worn on its own or layered…
When she sets everything out on her bed, she is delighted to see how nice everything looks together: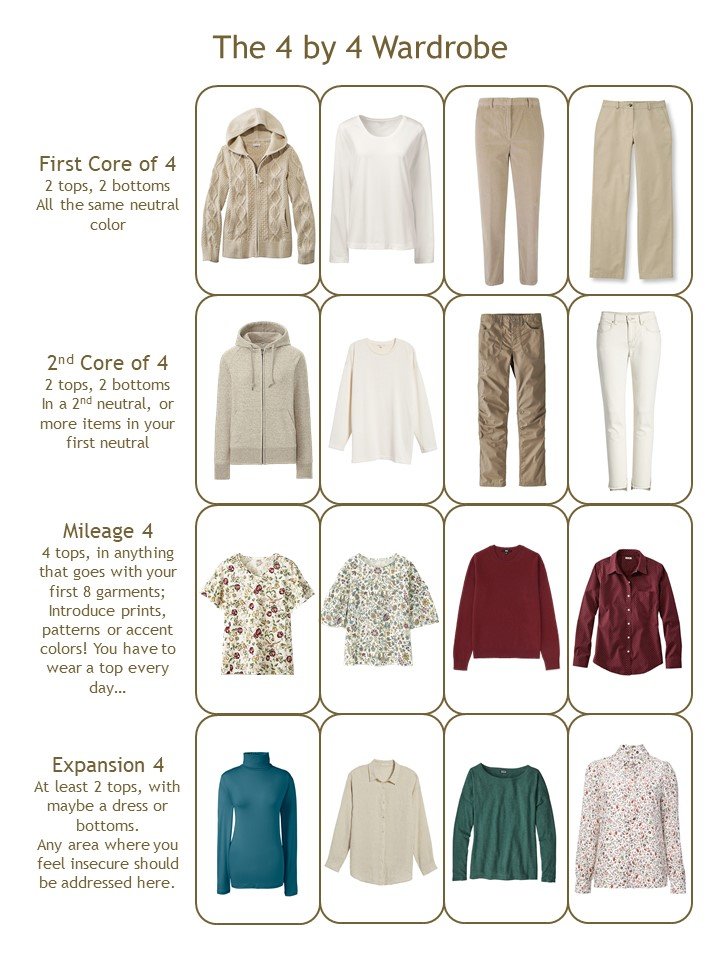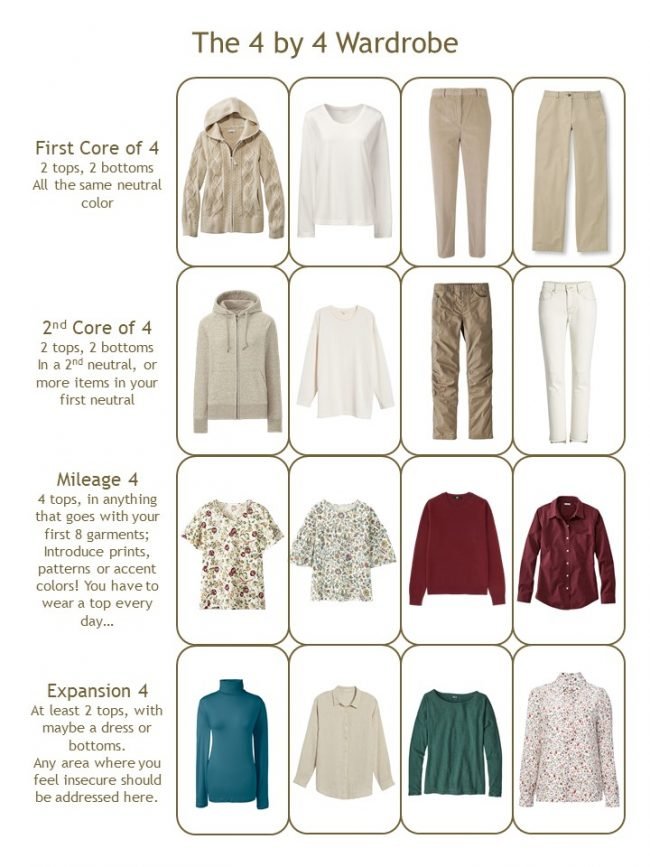 Then she chooses accessories – she still isn't up to 33 items, so she allows herself some room to add a couple of things as her life (and the weather) dictate!
NOW, it looks really great!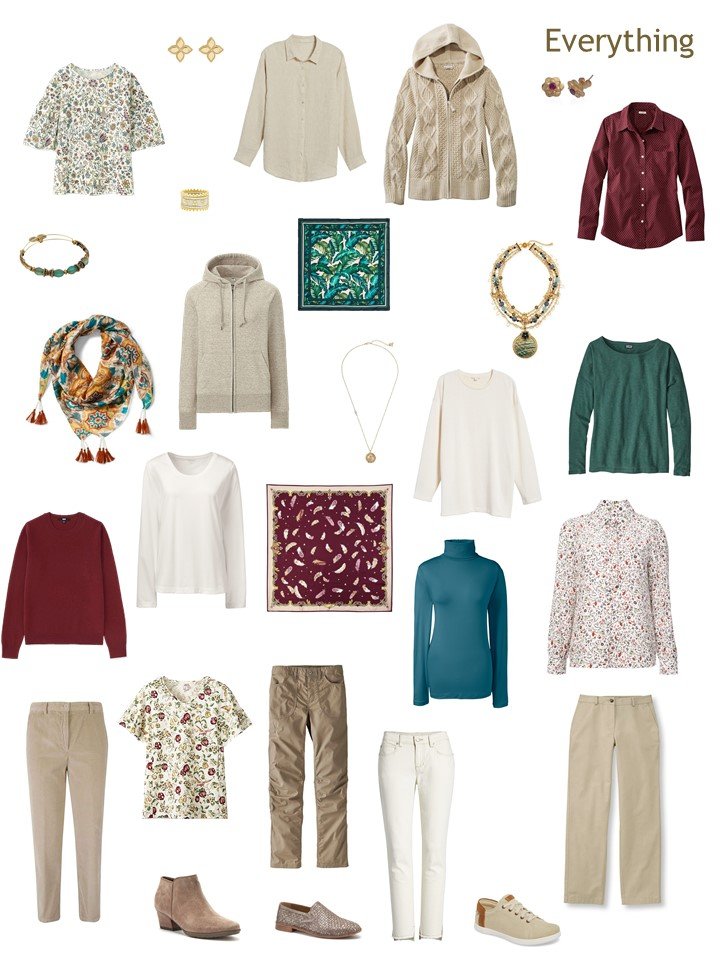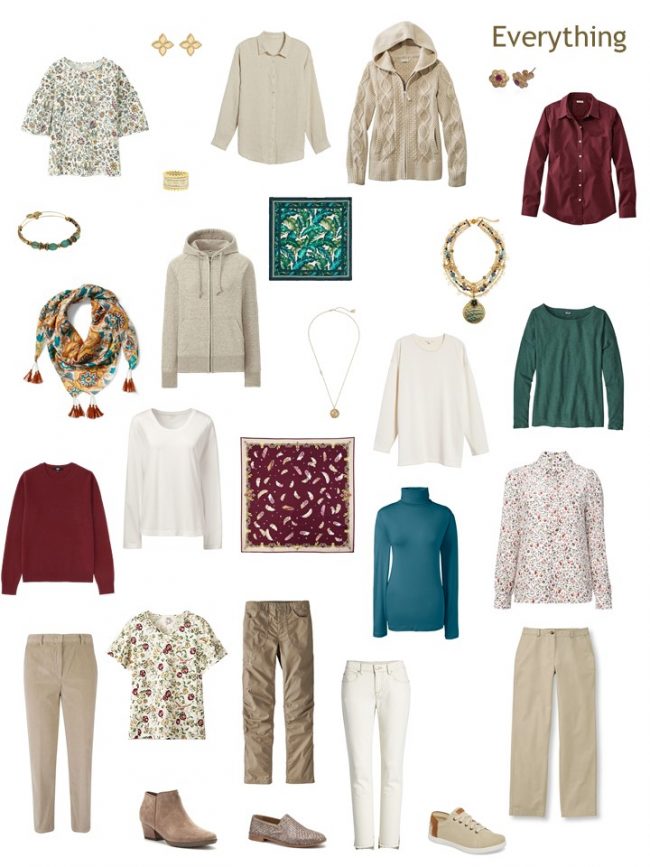 She stands in her bedroom for a few minutes and assembles potential outfits for the upcoming season; she's got a LOT of ways to wear this Project 333 Wardrobe!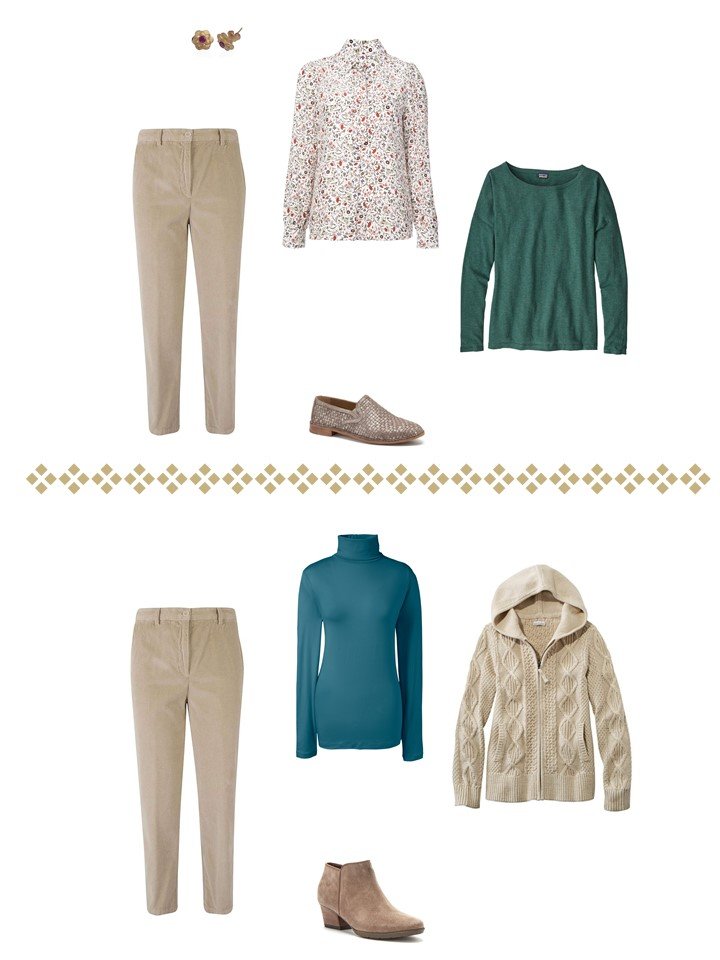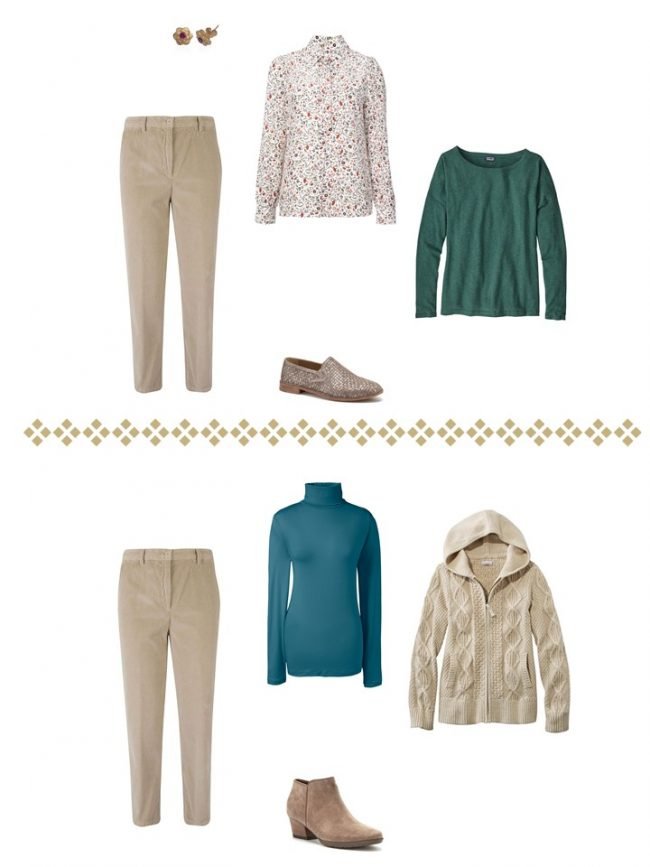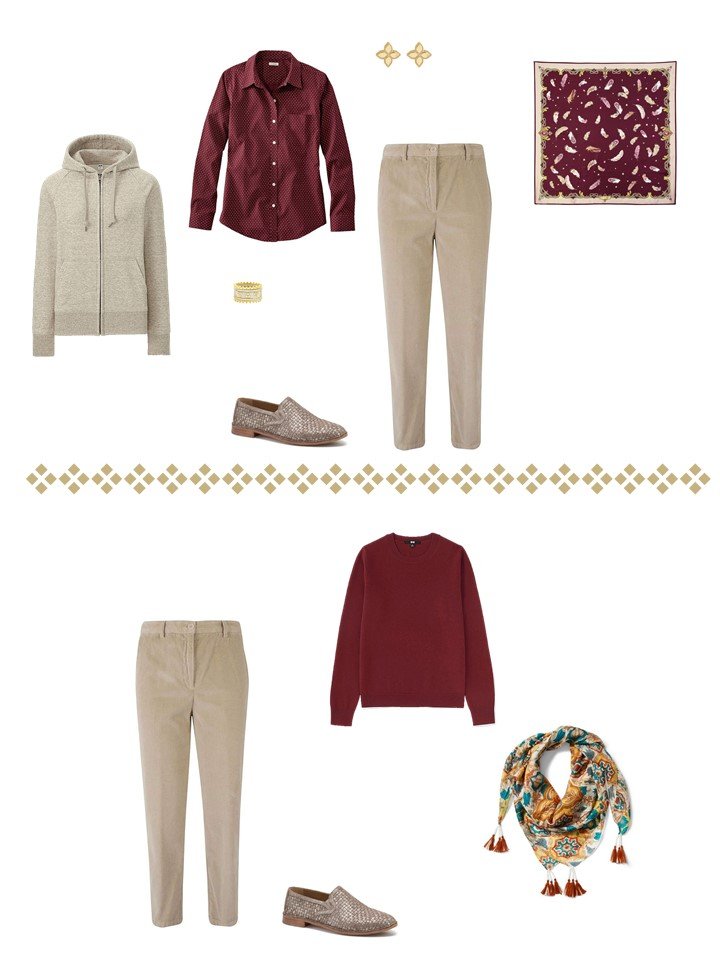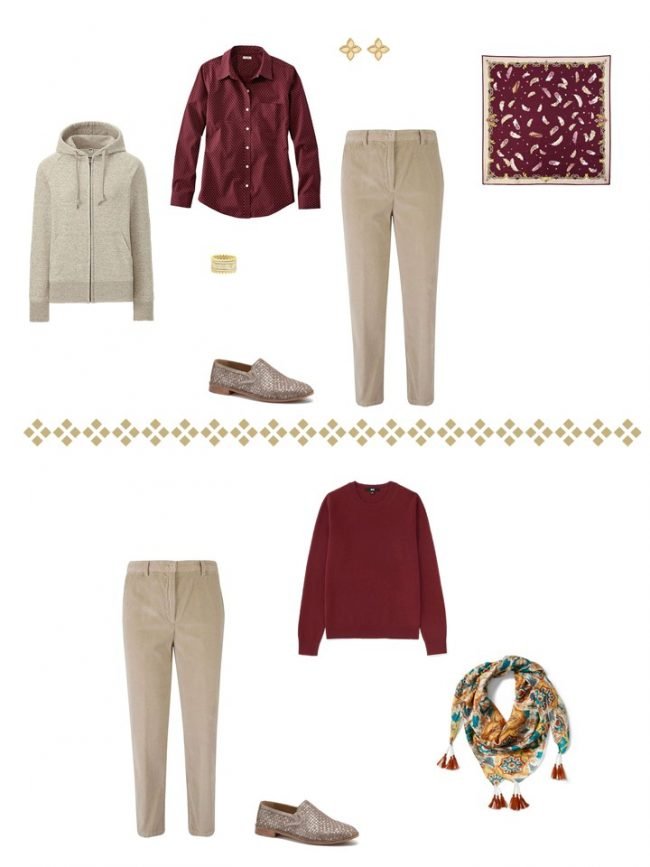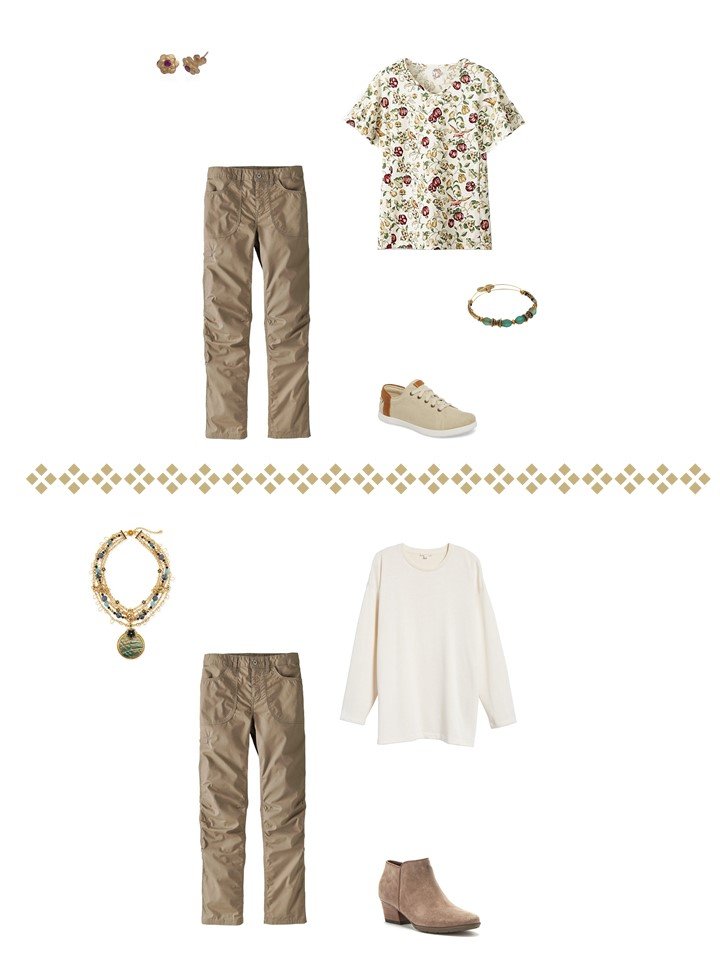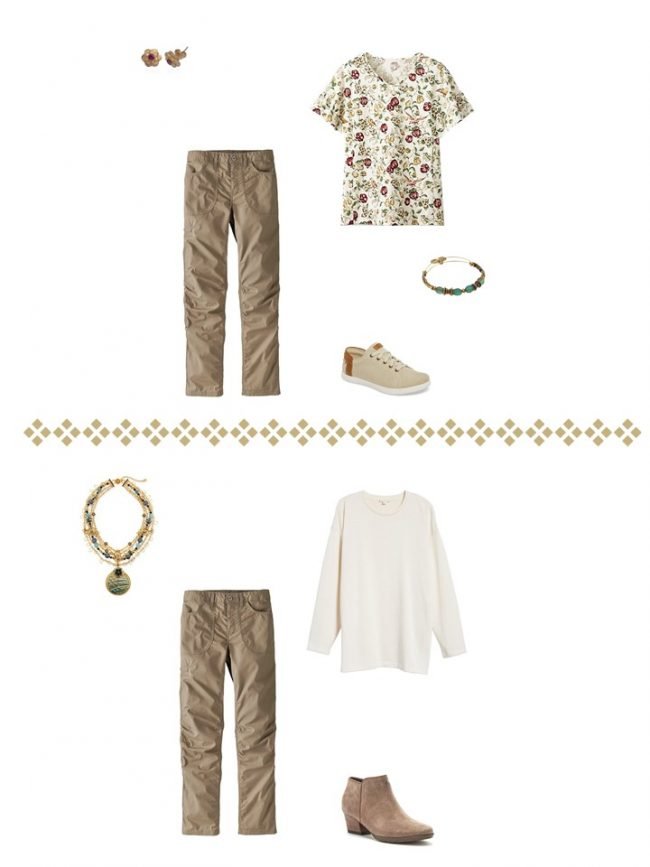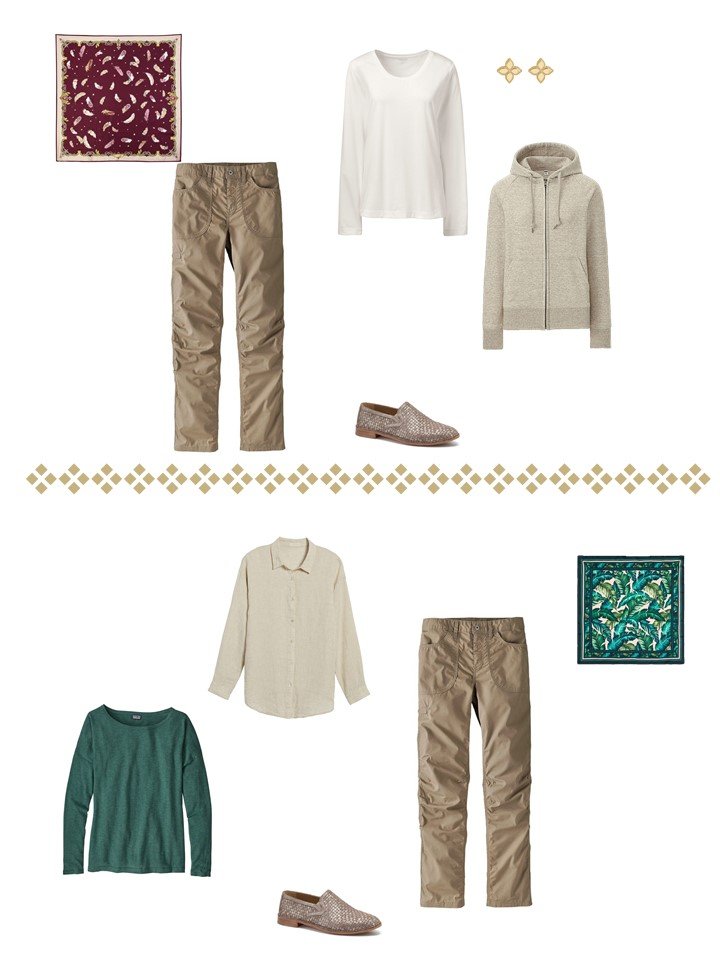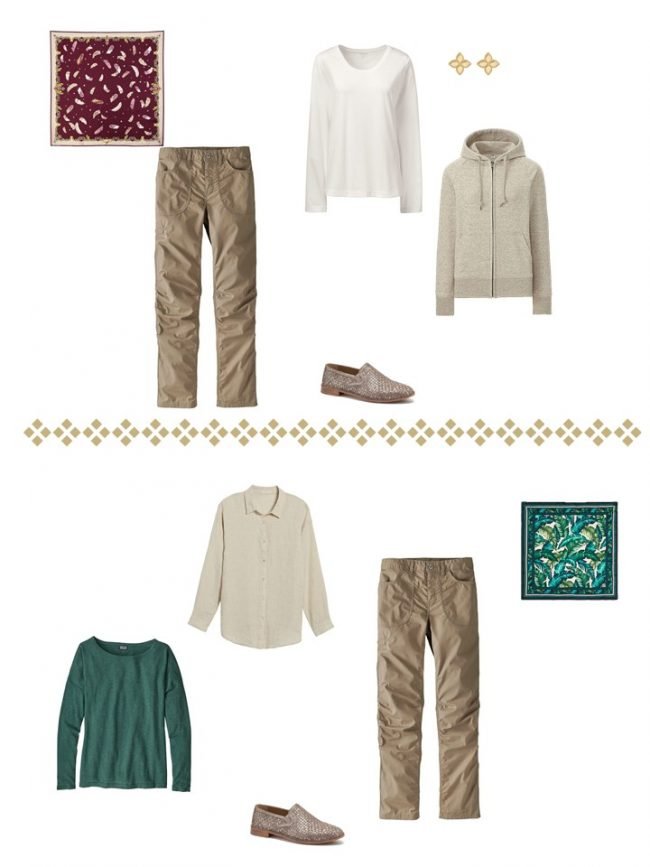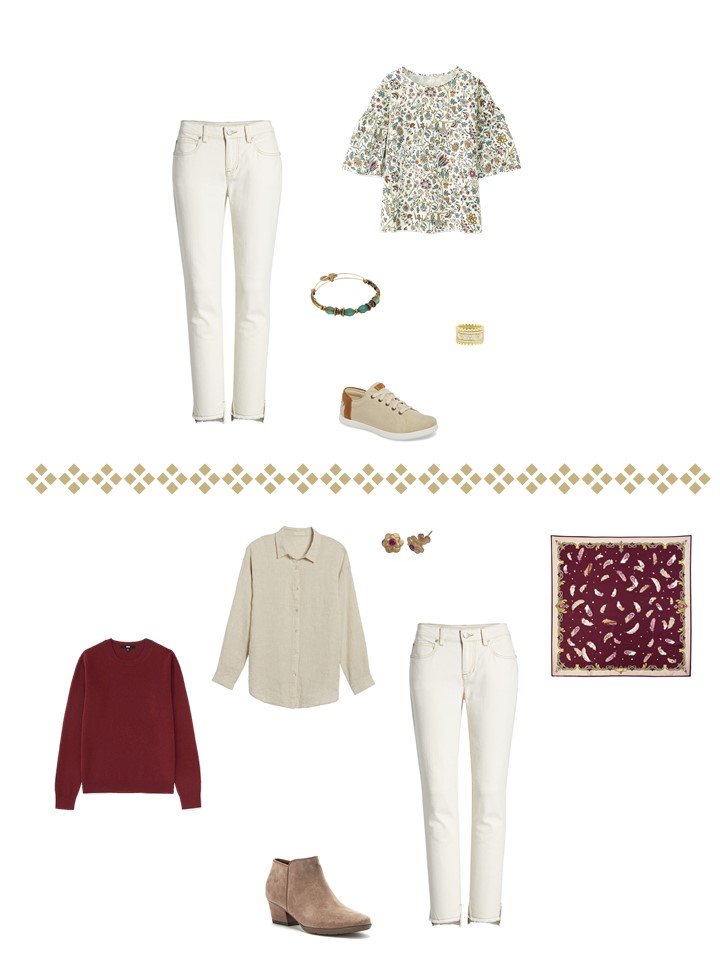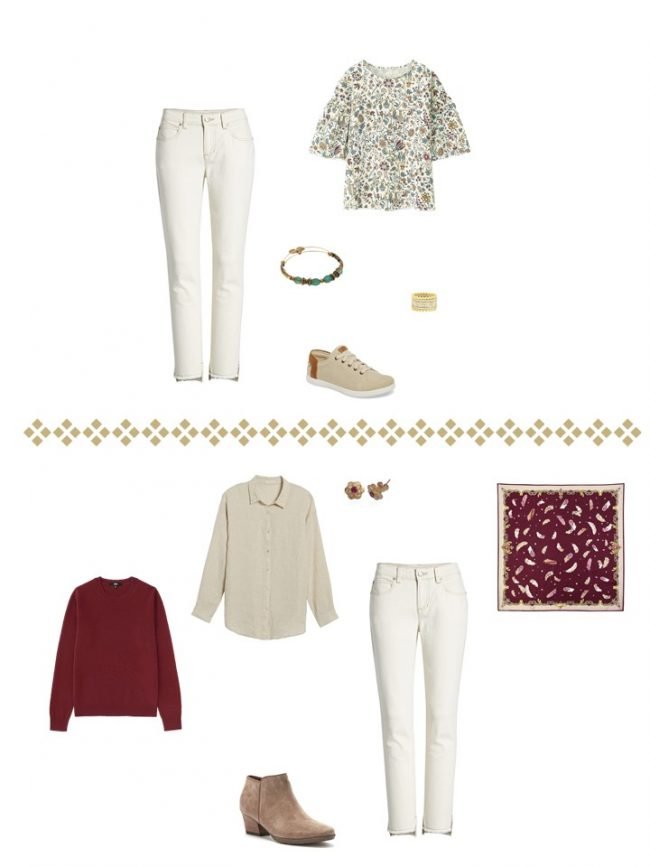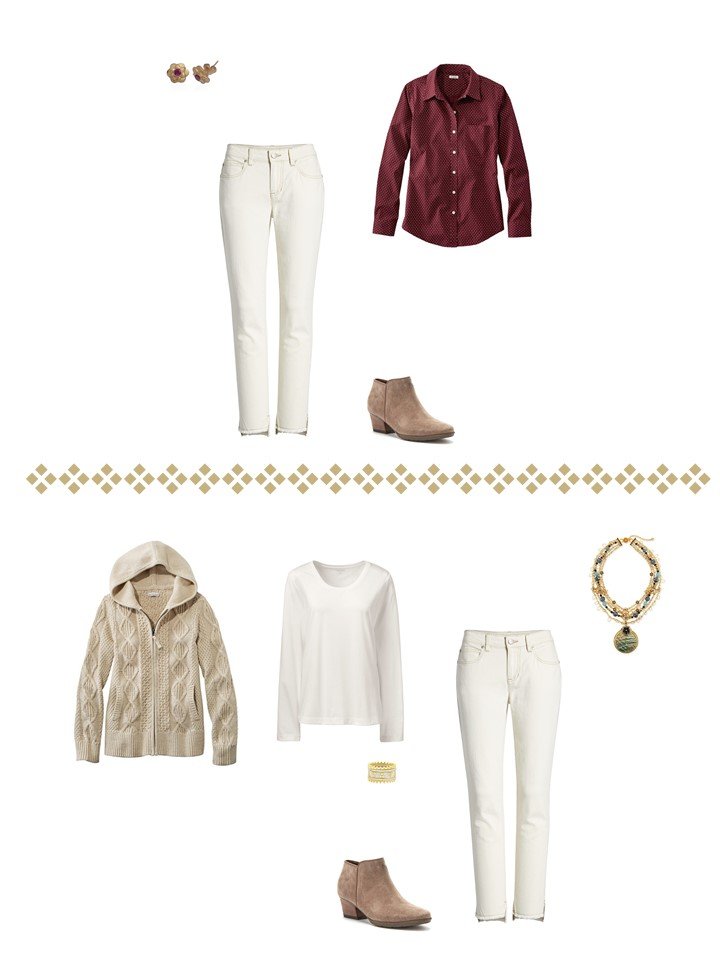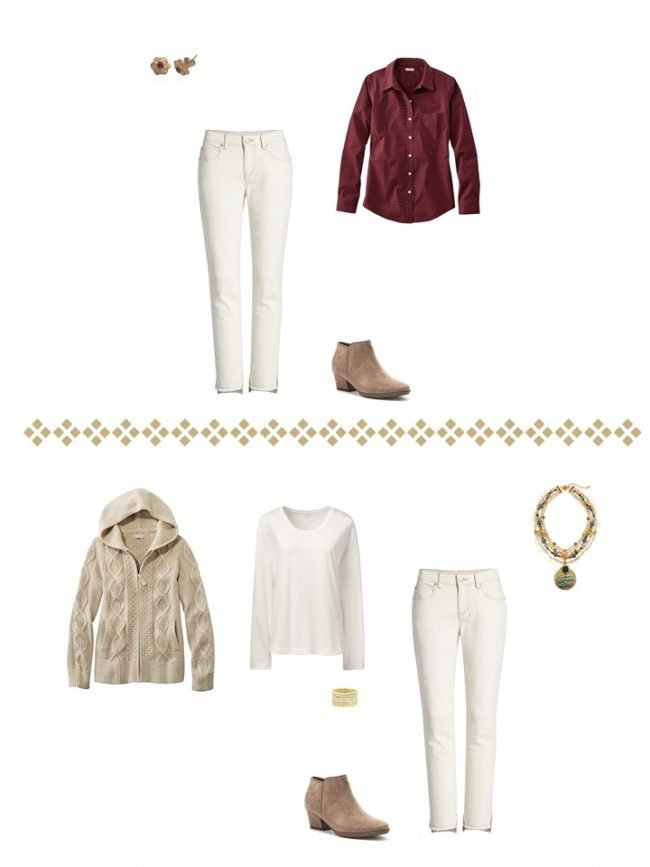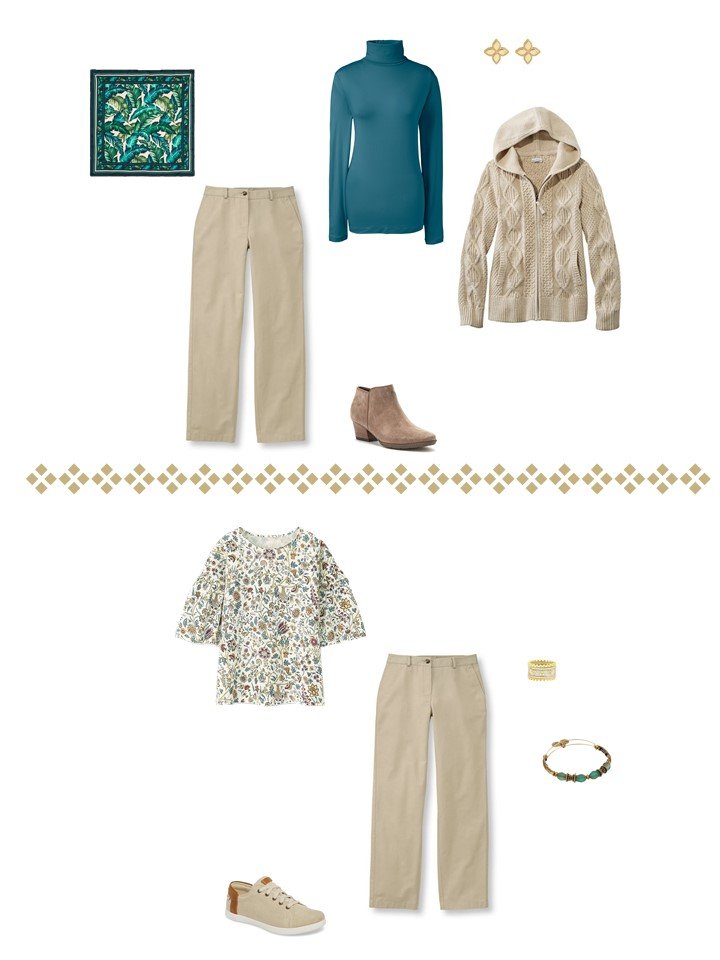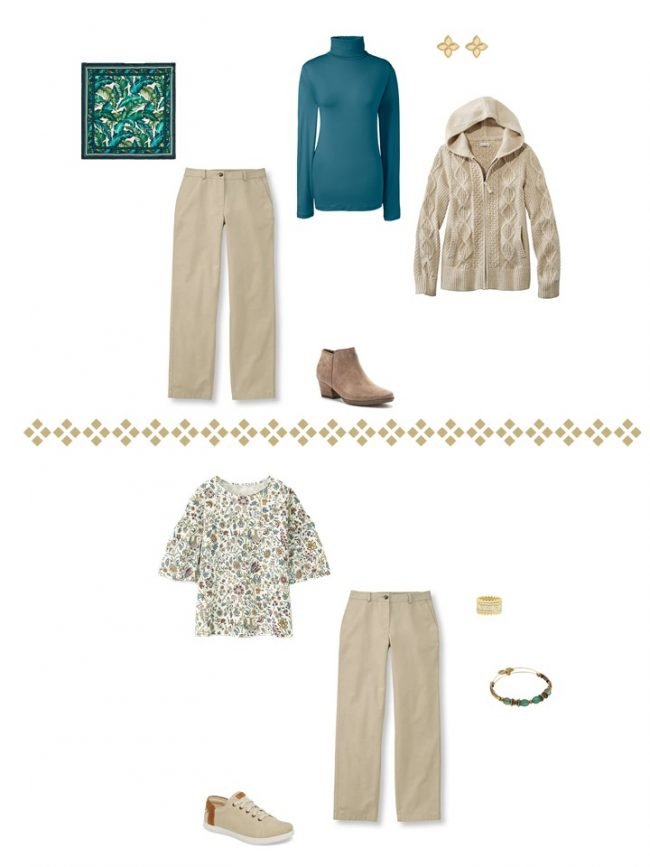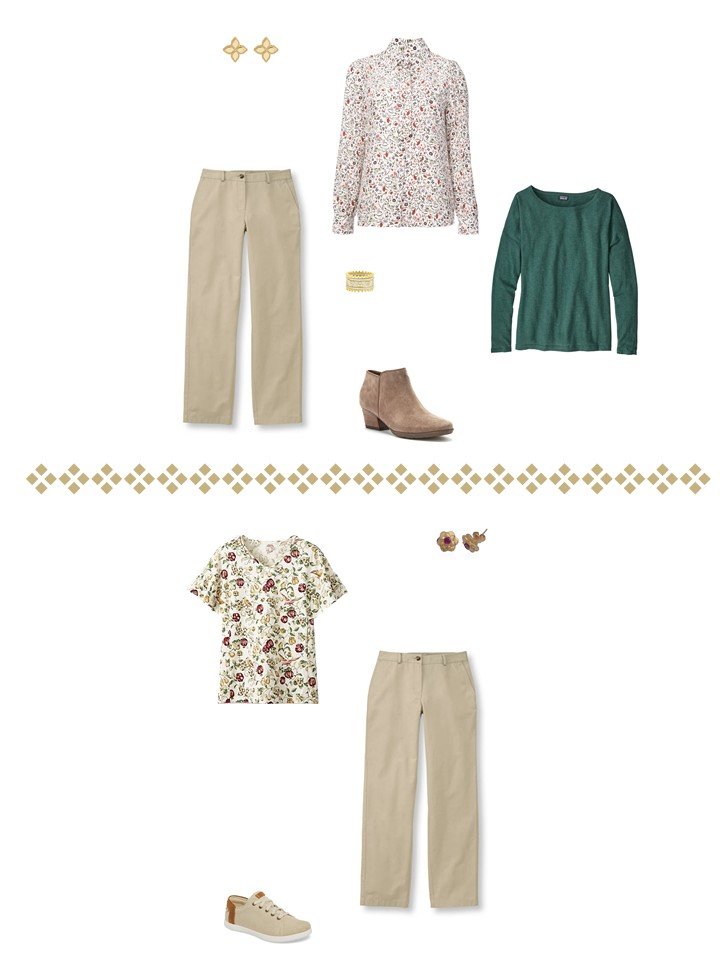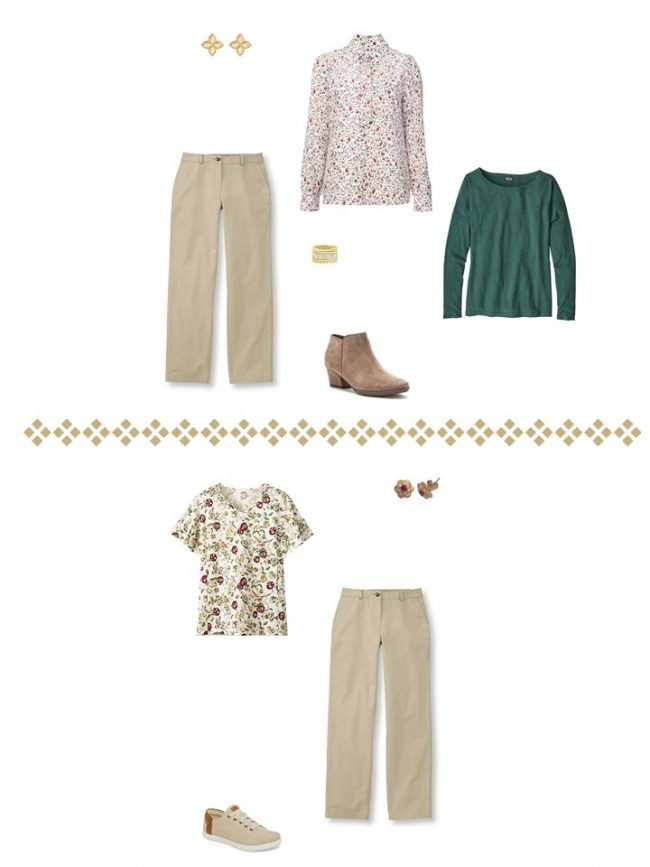 It's not dressy, nor amazingly "on-trend" and hip, but it IS exactly what she wants to wear. What else could matter?
love,
Janice