April 8, 2022
The Soccer Coach…
Green eyes, and an auburn pixie hairstyle… But a serious Division A college soccer coach. Her friends from childhood never doubted…
They often joke that she chose the University at which she works because their colors are green and white! When she got the gig, they all chipped in to get her a pair of emerald earrings, which she wears almost constantly…
What might be most surprising about her is that she manages to get dressed up for some of their get-togethers without sacrificing a smidgen of her personal style!
She knows that her friends love to see her wear green, because they so admire how it flatters her – so she packs to oblige! In all fairness, she does have quite a ton of green in her wardrobe, and WHY NOT?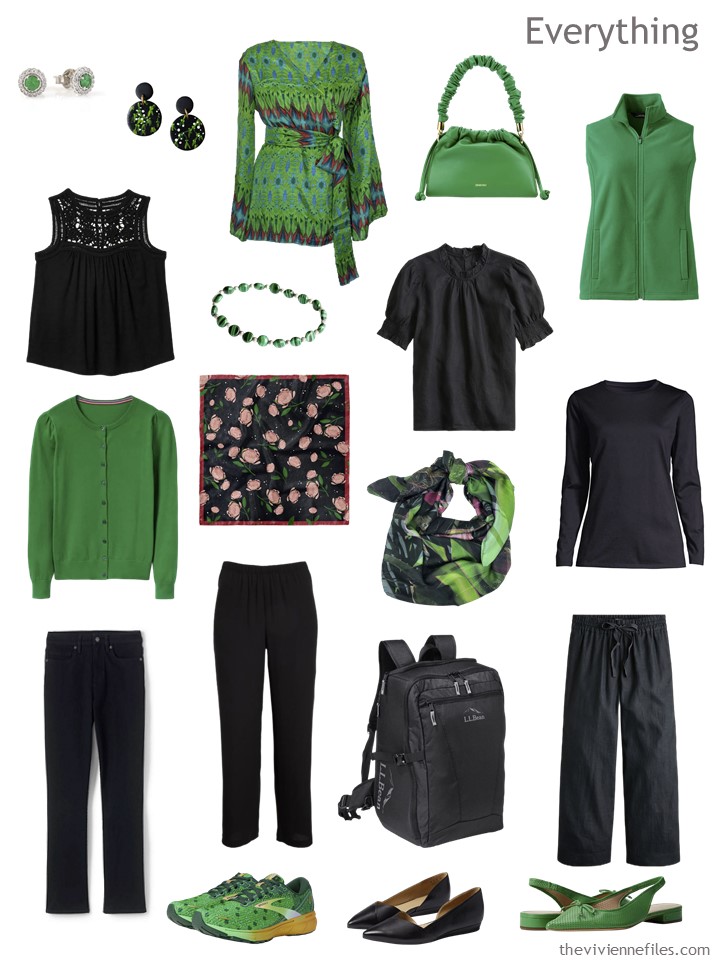 Although she is, by nature, a pretty sporty woman, she knows that a gorgeous kimono jacket, a pair of silk pants, some smocking and some crochet will go a long way to being as dressed up as she needs to be…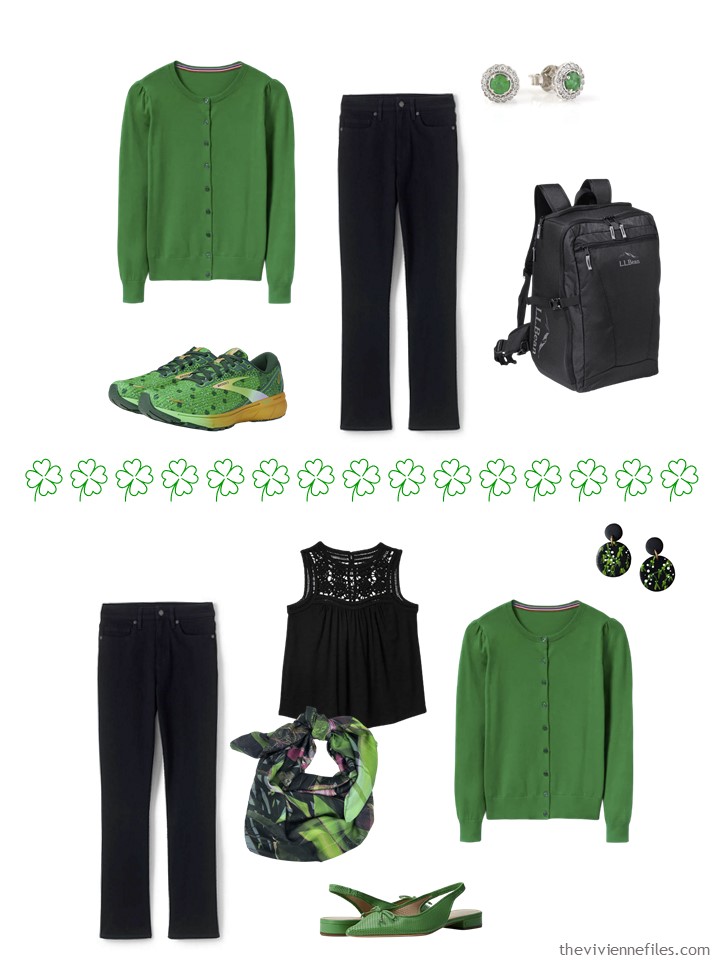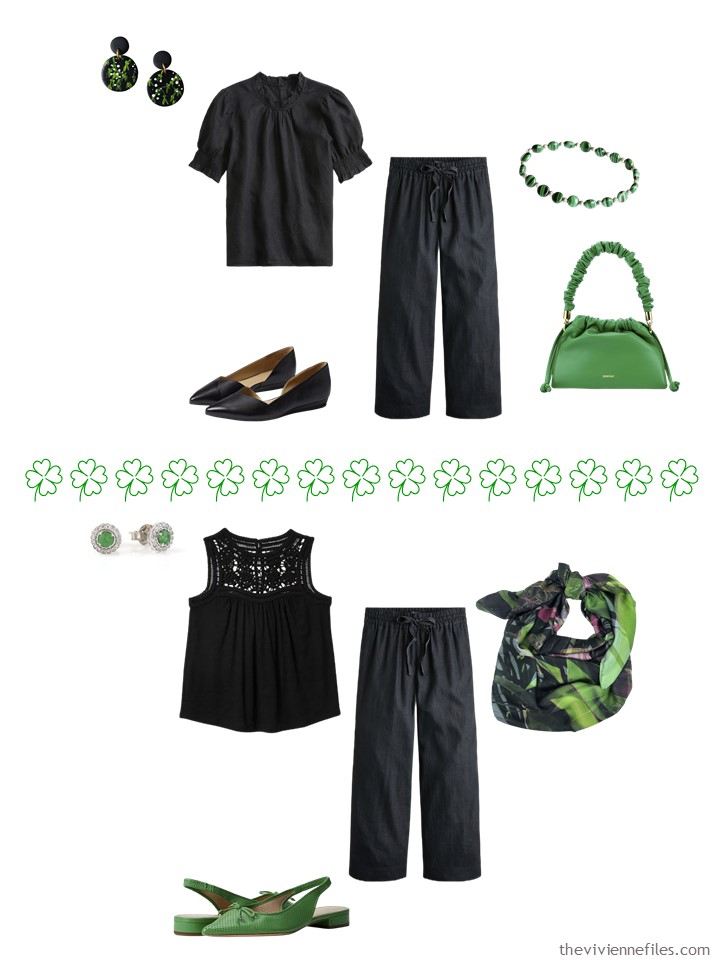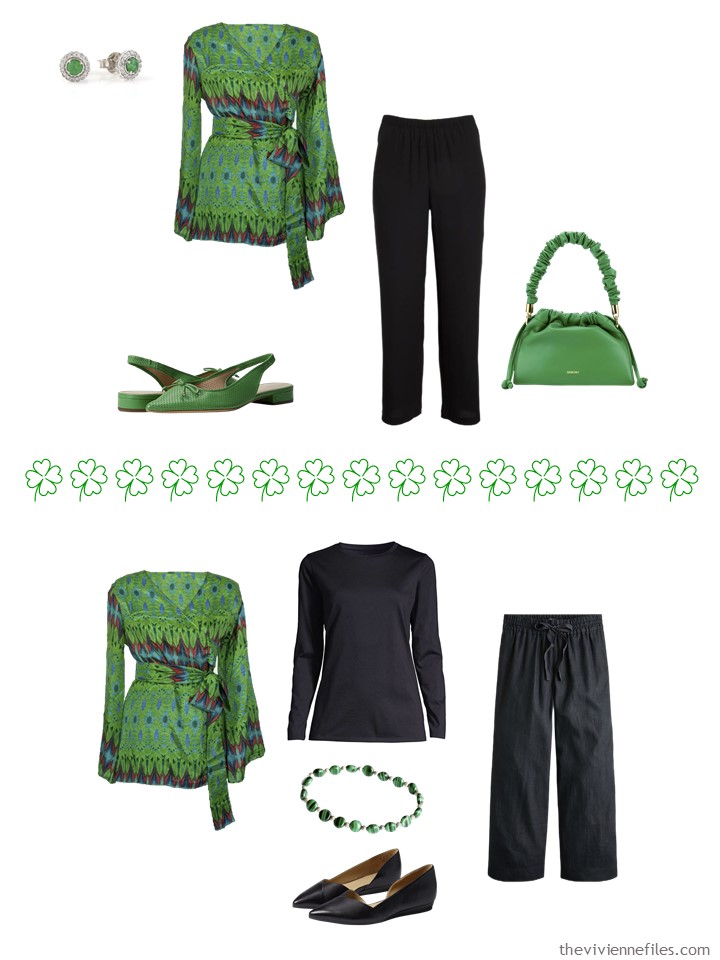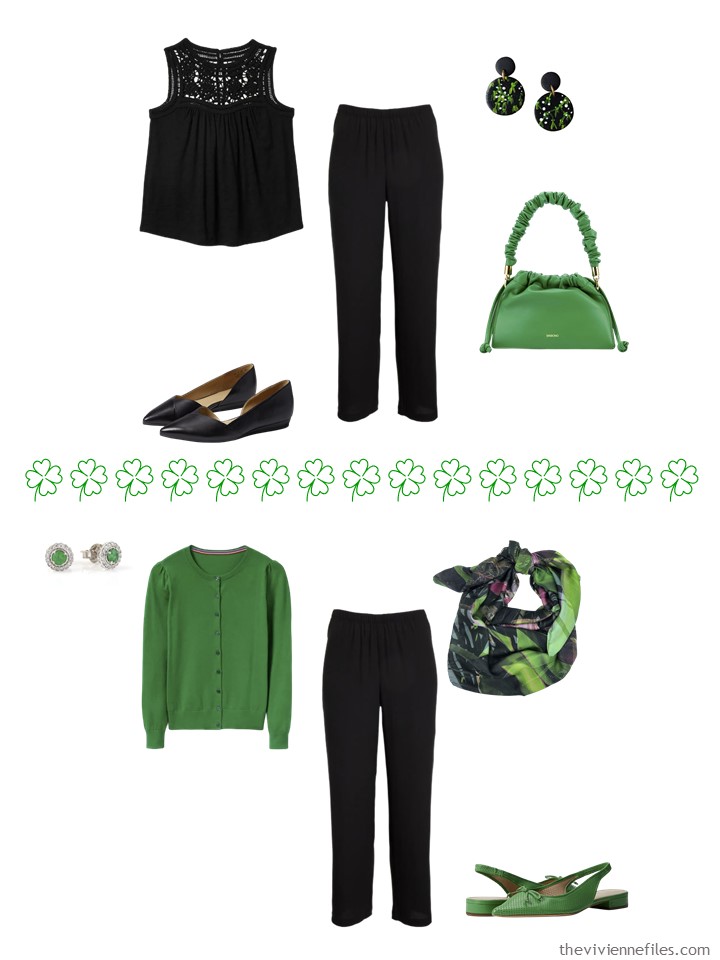 Another of their friends is coming straight from a business trip to meet up with them…
love,
Janice
p.s. Five years ago, we explored the possibilities of French 5-Piece Wardrobes for spring, in the colors "greenery," azure, and "sun." They stand the test of time!