November 22, 2021
It's getting to be that time of year when you might want to look festive, but not get really DRESSED UP… For those of us who will be celebrating the holidays with only 3 or 4 people in our household, something colorful but not "over the top" might be just the ticket!
I'm a big fan of thermal fabric tee shirts and tops – the texture is casual, but the depth of color in the weave makes them just a bit more interesting than a plain tee shirt…
If it's already quite cool where you are, it's worth considering a turtleneck! (I really wanted to make certain that all of the fans of navy were aware of this top – it's so OBVIOUS to make a dotted turtleneck, isn't it?)
You don't have to wear red and green to be festive; stick with your favorite colors!
And don't forget that red and/or green can be used as accents for almost any color in your wardrobe:
Someone recently asked me about a Weekly Timeless Wardrobe for autumn that could be mostly neutral, with just a couple of tops for accent. For the upcoming holidays, this wee wardrobe could get you a long way; that sequined skirt, with a black sweater, could cover a LOT of winter holiday ground… Accessories would be key here!
This would also be a great wardrobe for traveling around the holiday season; between the velvet pants, the black dress, and the sequins, you could dress up for anything. But you're still well-covered for normal activities too…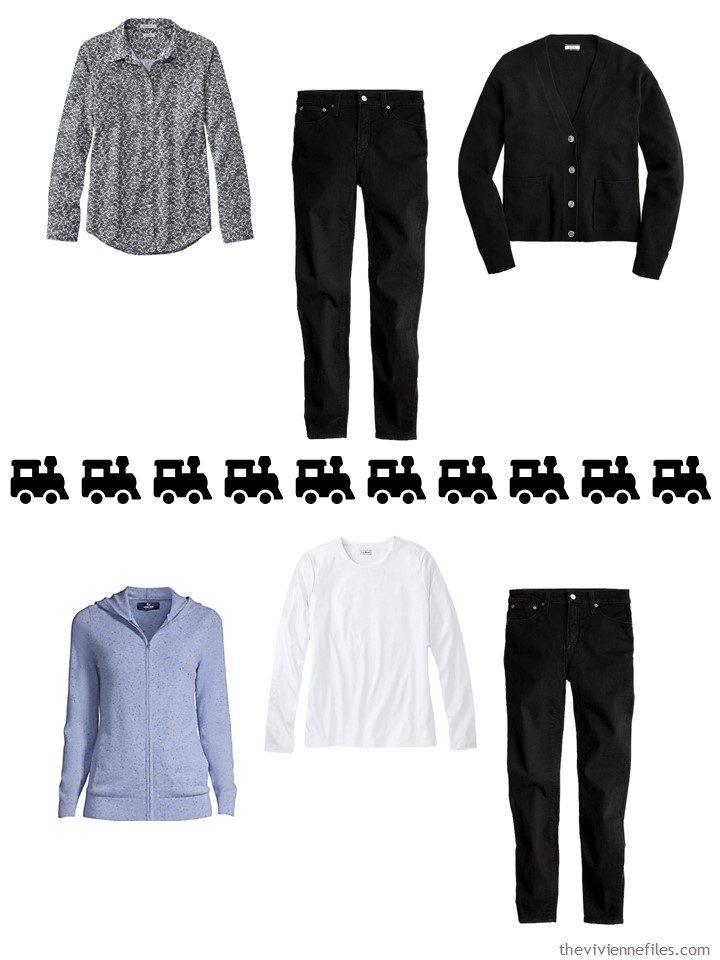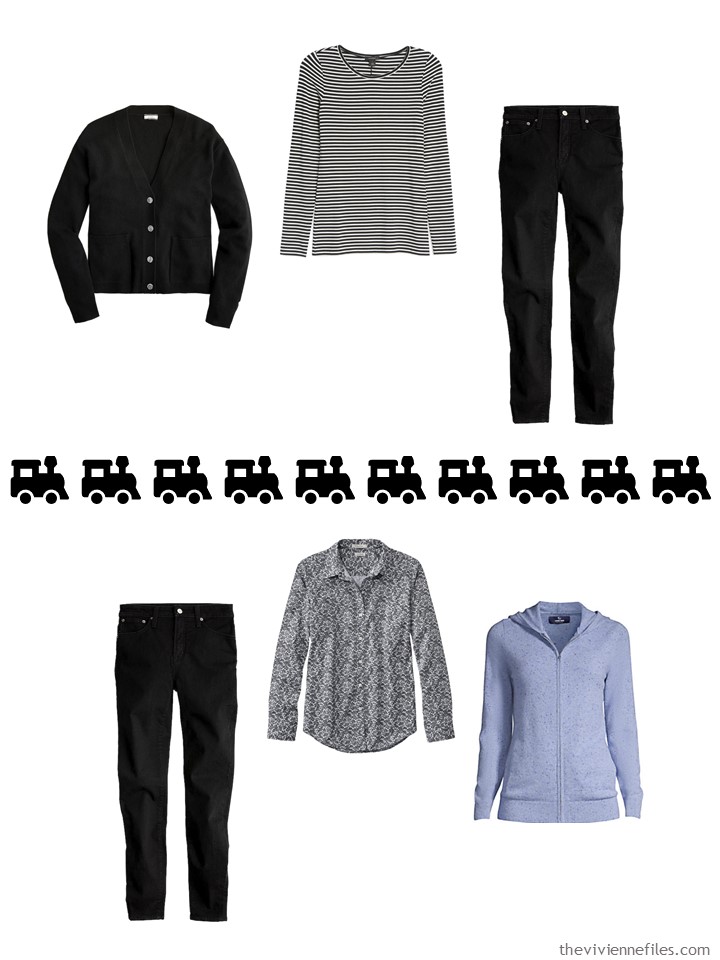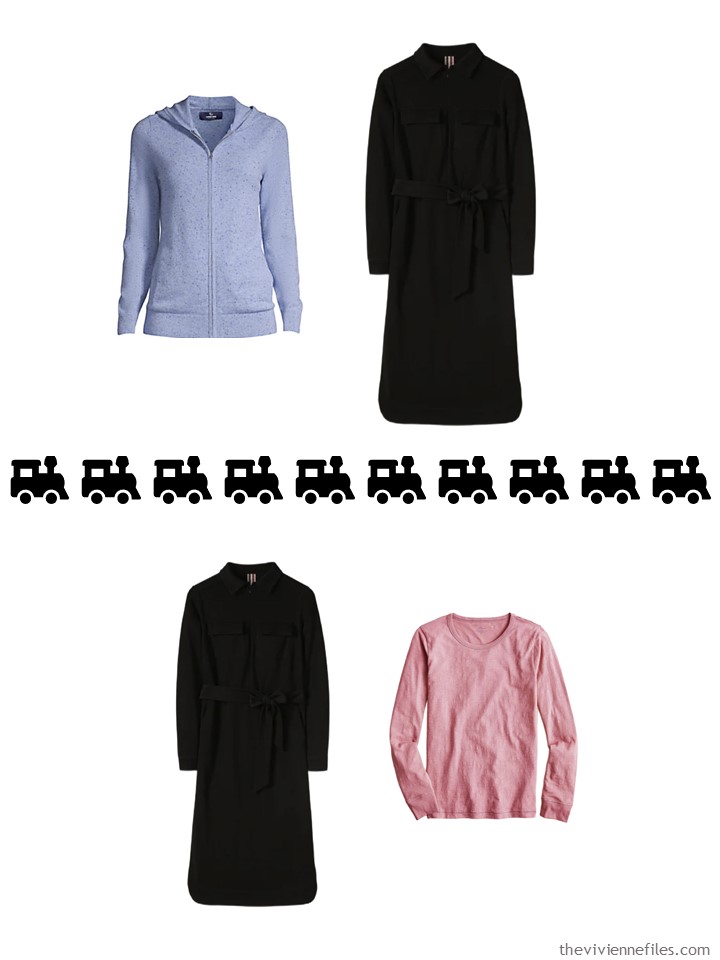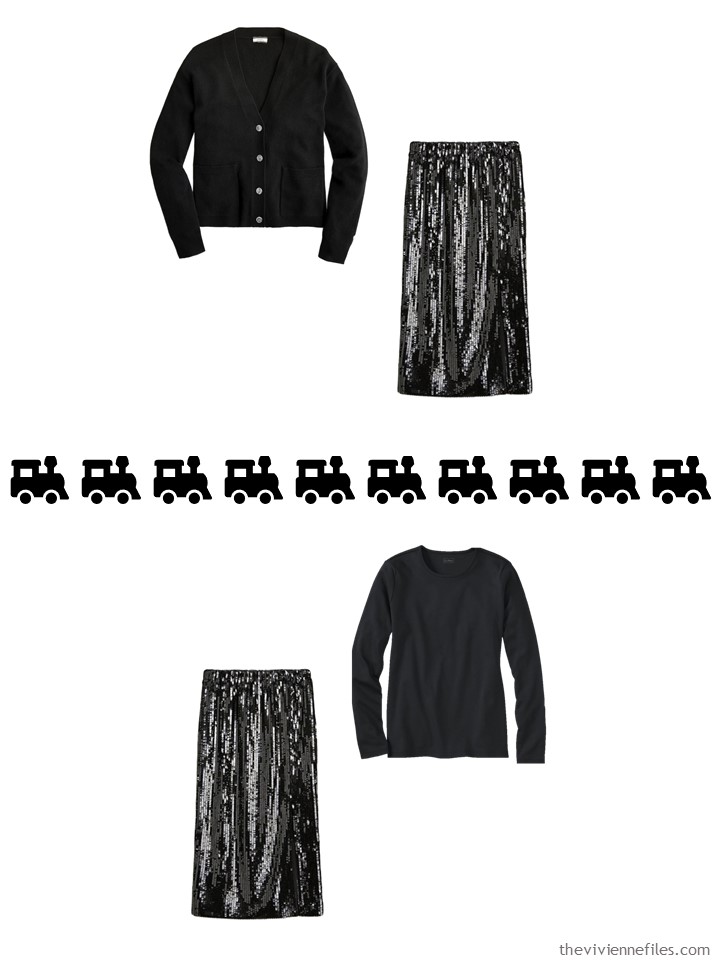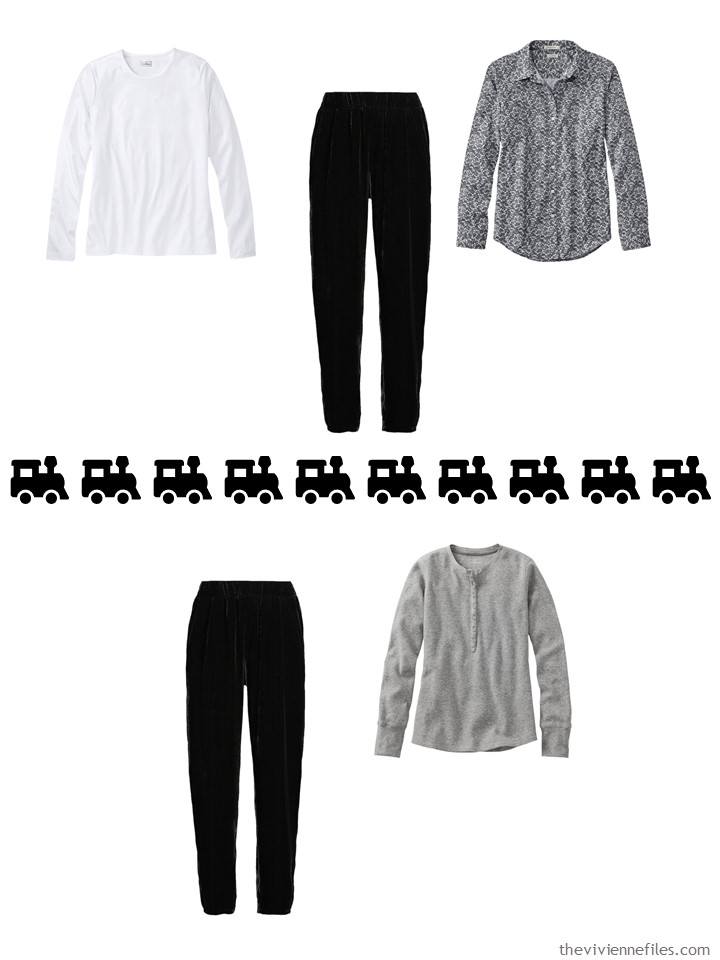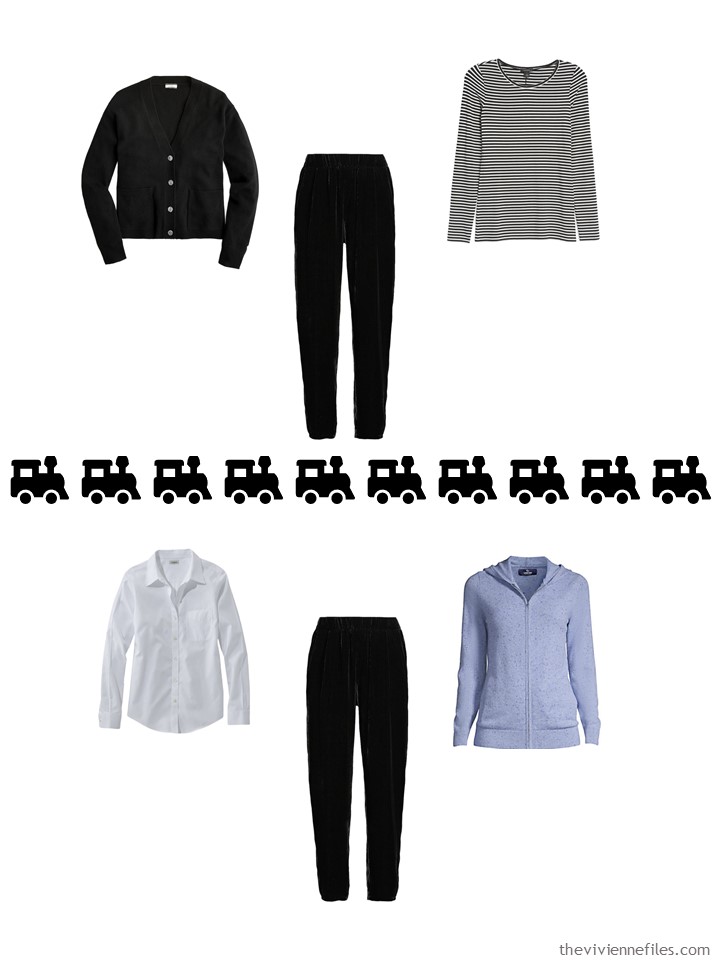 Are you even THINKING about the holidays yet? We actually put up our absurdly gorgeous, blinding expensive tree over the weekend. The nights are so long right now, why not take advantage?
love,
Janice
p.s. Six years ago, I went to a really lavish party sponsored by the French American Chamber of Commerce in Chicago – I fretted for days over what I was going to wear to a "business elegant" function!