January 27, 2020
I don't know how your winter is going, but I suspect that many of us are ready for a wardrobe accent!
I love me a good floral print, and I'm not a particularly "girly" kind of woman. But I think that flowers are always pretty, and always a welcome sight. For a woman with a wardrobe with a grey core, who's looking for warm accent colors, this first tee shirt is spot on!
This hardest, but most important, thing to remember when looking at print tee shirts is to hold fast to your core wardrobe colors. So many tee shirts are pretty and appealing, but won't go with anything you own. Unless you plan to frame your new tee shirt and hang it on the wall, avoid incompatible colors…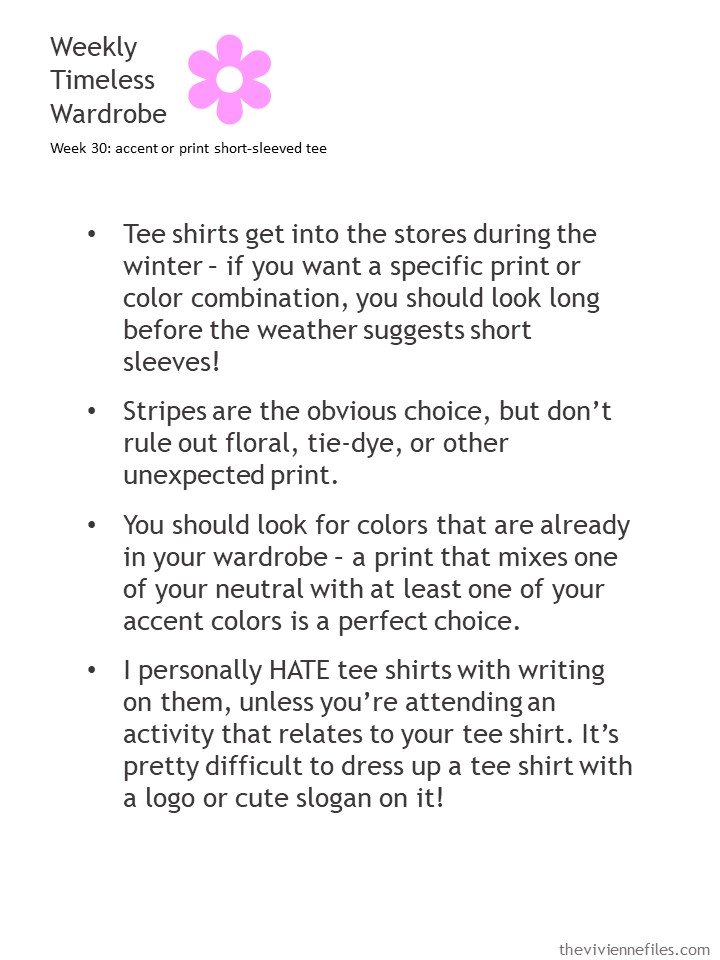 This first outfit is pretty easily drawn from my wardrobe – a mix of striped tee shirt, print scarf and some snazzy socks…
I love this tee shirt – enough green in the print to wear with your green pants, and that bright golden yellow is just plain splendid. On a grey, cold day, this outfit would be such fun!
I don't know how old you are, but MY generation owns tie-dye. The young people are welcome to wear it too…
A navy cardigan (a really NICE cashmere cardigan) and dark-wash jeans can be a solid "suit-like" core for all kinds of fun. And paisley earrings with a paisley tee shirt is just fun…
If you like brown, do not delay in grabbing this tee shirt! A sea blue cardigan, or a blush one, would also look so good with this…
And note how useful a solid, accent-colored scarf can be…
I need to start seriously rethinking my relationship with pink. These earrings are speaking to me, and I seldom have conversations with inanimate objects!
This last outfit speaks to my bold spirit! And when was the last time we saw Harve Benard clothing???? I remember that brand from racks of interchangeable separates, in the Younker's Department Store, in Des Moines, back in the mid-'80s. Oh my…
This gradually evolving 13-week wardrobe is starting to look like it's getting ready for spring! The floral tee was irresistible…
Here's the master list, for reference purposes: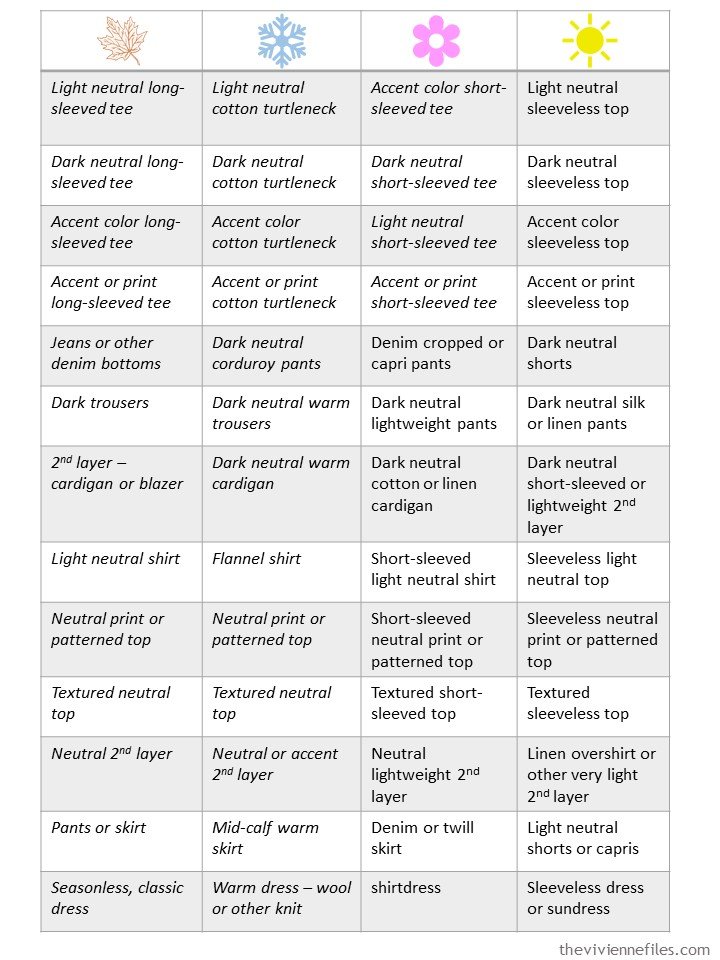 As the end of this project is coming into view, are we interested in the same exercise for accessories? I'm game, but it's going to take me a bit of thinking…
love,
Janice
p.s. Six years ago, I did possibly the most analysis I've ever done on "Start with a Scarf." The scarf was muted shades of taupe and beige, and the wardrobe is timeless…