December 23, 2019
The last garment for winter! I know that I plan these wardrobes to be forward-thinking; the best clothes are always in the stores long before a normal person could wear them (unless they're traveling). But this seems early, even to me!
Next Monday I'm going to show a couple of "what a Weekly Timeless Wardrobe might look like" options, and then in January we will plunge back in and start getting our wardrobes ready for the advent of Spring…
Scarf update – my Aspinal of London scarf arrived, and I'm VERY pleased with the quality. These scarves cost literally 36% of what an Hermes scarf costs! Yes, there are differences. Yes, they're a bit thinner, and then hems aren't hand-stitched. BUT STILL… It's a beautiful scarf, that I will be able to wear with delight. So Aspinal of London is definitely in the mix for next year's scarves!
On to some warm winter dresses!
This might be a category that doesn't resonate with you – no worries! If you don't anticipate the need for something like this, feel free to substitute with a nice pair of pants, or a lighter weight dress. For me, sometimes, I want to wear a dress (to doctor appointments, for no good reason I can think of…) and having something positively snuggly to pull on makes getting dressed easy. But everybody makes their own choices, right?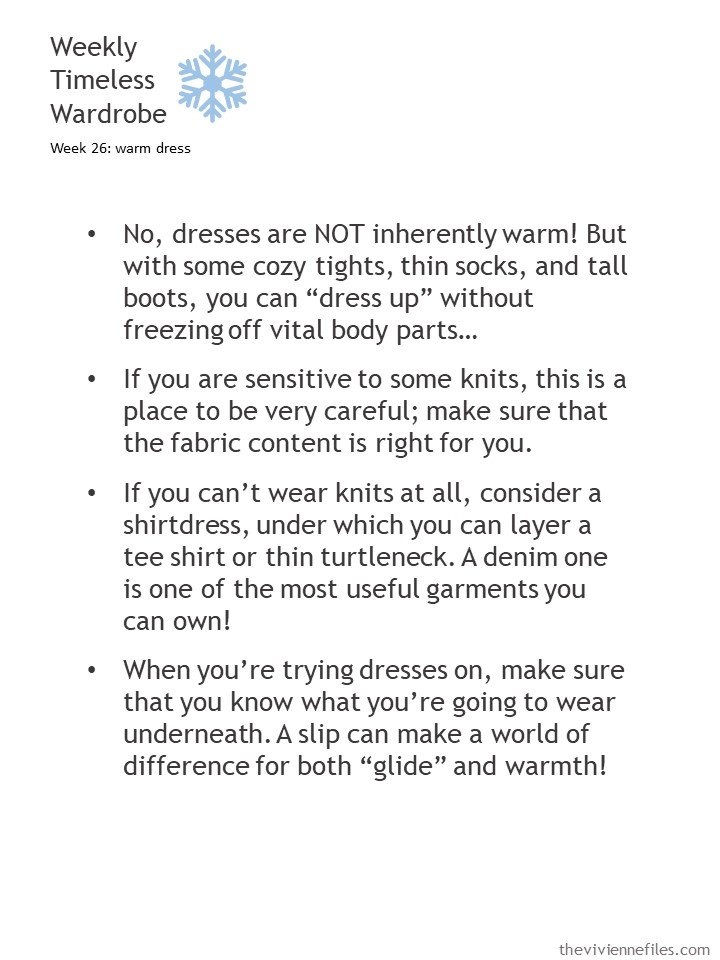 I personally love having a big collar right up under my chin… And I also like the sort of formless, shapeless look of these dresses. They're very forgiving for after a large meal, or a holiday season of shameless indulgence…
In the dead of winter, with what seems like only 2 or 3 hours of daylight, pretty blush accessories could never be wrong!
If I were even going to advise you to seriously consider buying something, it would possibly be a denim shirtdress. These babies are VERSATILE. It's a swimsuit coverup, a duster jacket over any outfit in the world, a summer dress (over a tank top, unbuttoned to below your bra, with the sleeves rolled), or a winter dress, over a thin turtleneck. If you're packing, and you have that feeling that you need ONE MORE THING, but you can't put your finger on it, pack this dress…
Yes, I have one. Yes, I've had it for years, and yes, I wear it for all kinds of reasons. If only every garment in my closet was so multi-purpose!
I love that this next dress has a wee "sweatshirt" detail at the neckline. It's a good thing I don't need a dress right now… OR a scarf. This scarf might make next year's list. I love that scolding bird!
If you don't like a fabric belt on your dress, don't wear it! This dress with a low-slung leather belt would be perfect, or with NO BELT AT ALL. I'm feeling audacious today, I know.
This might take planning ahead to a new level, but this next dress and accessories would be lovely for Valentine's Day… And a dress in this color lends itself to any color of boots and accessories. If you are an accessory lover, this is the sort of garment that will give you a chance to really show your collection.
I have to admit, I would throw over my entire wardrobe and just buy this entire ensemble… The accessories in that rose gold color would be such a departure, but they are so appealing…
This Winter 13-piece wardrobe is finished! And I did NOT choose a solid-colored dress; for someone who wear a lot of neutrals, a classic striped dress isn't a big reach.
Halfway through! I'm still reserving the right to change any of these garments if I get into the thick of things and find that something different might be a better choice. Never let stubbornness get in the way of doing what's best!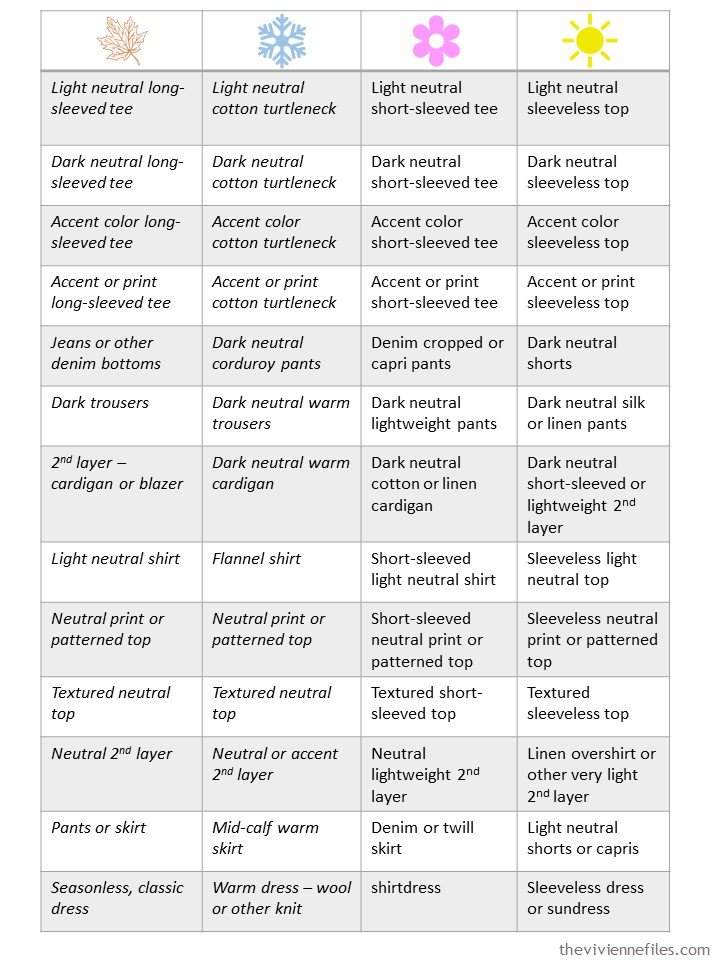 I swear, if I had to completely recreate my wardrobe from absolute scratch (heaven forbid), I would start with this…
love,
Janice
p.s. 3 years ago, our heroine was taking off for the end of year holiday, in a travel wardrobe based on Picasso. Surprisingly, black, white and PASTELS…