September 7, 2018
Wednesday I experimented with a different approach to Project 333 – in which I built a template for 4 5-piece "clusters" of clothing: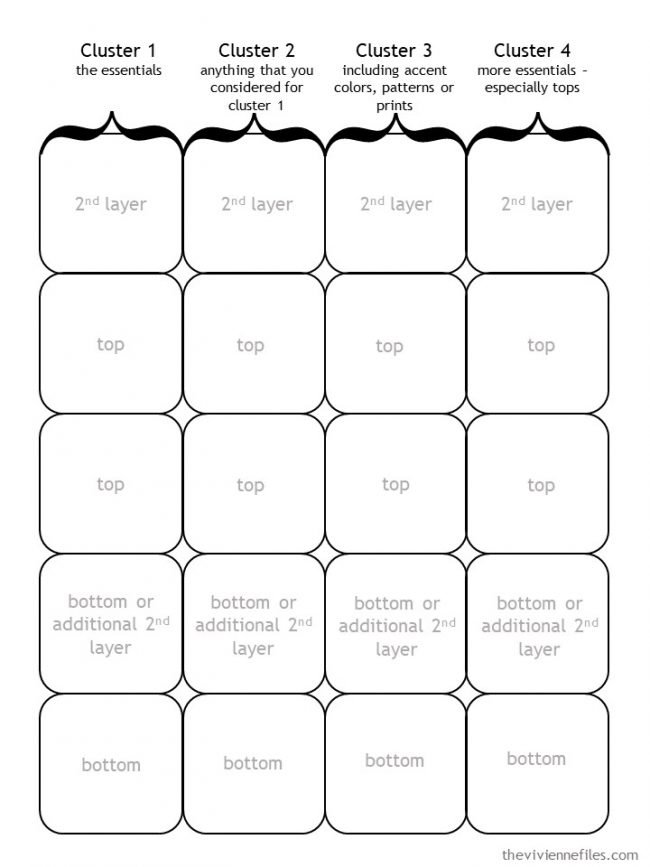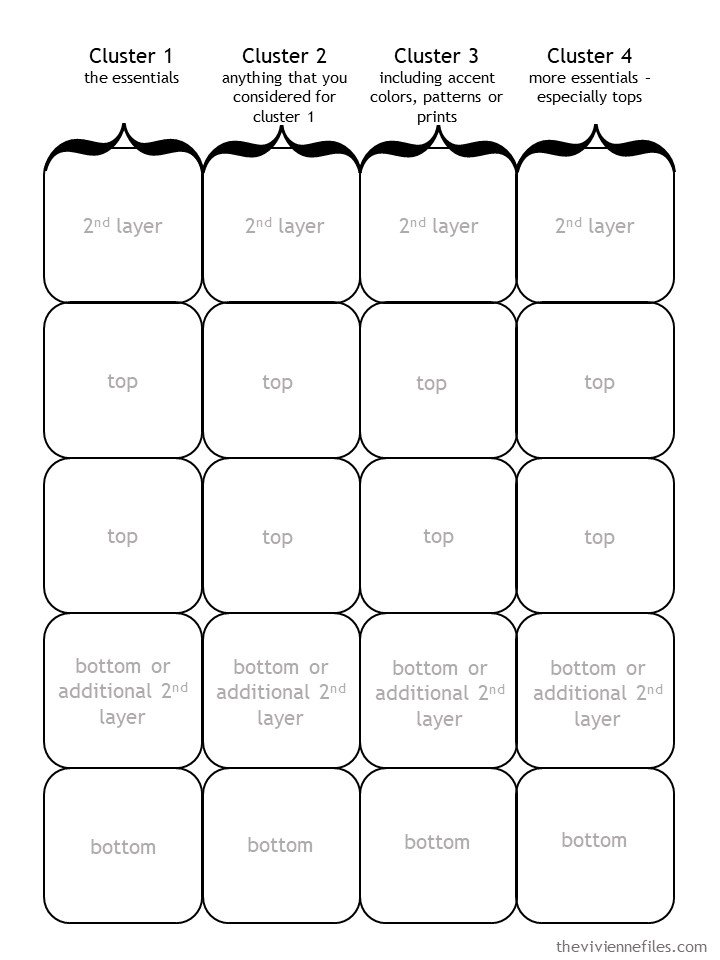 Partly to showcase 2 of Eileen Fisher's "new" fall colors (Midnight and Nutmeg), I pulled together this wardrobe:
If we're going to be really strict with Project 333, this would only leave us 13 accessories for this wardrobe! But let's bear in mind the LAST thing the creator of Project 333 wants is for us to feel limited or constrained by this process – she just wants us to be thoughtful…
That said, I'm going to see what I can accomplish with only 13 accessories, just as an exercise in planning and in limits! If nothing else, it's educational to see what you really want to include in your wardrobe, or conversely what you find that you can live without…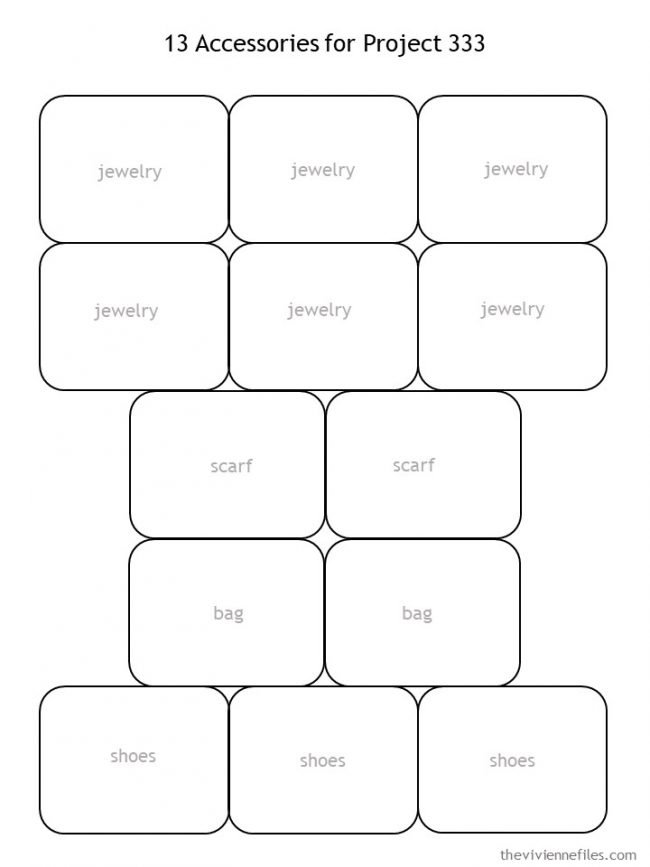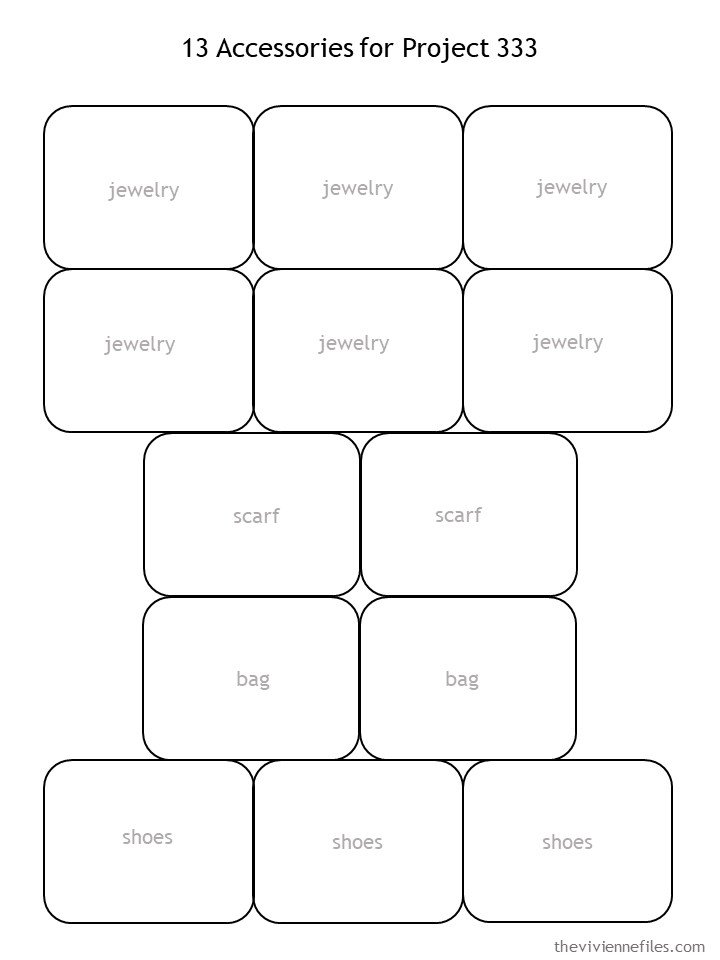 Please note that the categories within this template are completely arbitrary – if you want 5 pairs of shoes and six scarves – go for it!
This is how I envisioned this working:
And I chose a ruana, because a lot of these outfits are pretty monochromatic (or bi-chromatic) and can stand the large splash of pattern. If you're not comfortable wearing a shawl like this, it could easily be replaced by another more "normal" scarf, or maybe a necklace that included gold links with navy and rust enamel beads?
The following is exactly the same outfits that you saw on Wednesday from this wardrobe; note how much more complete and polished they look with just the minimum of accessories: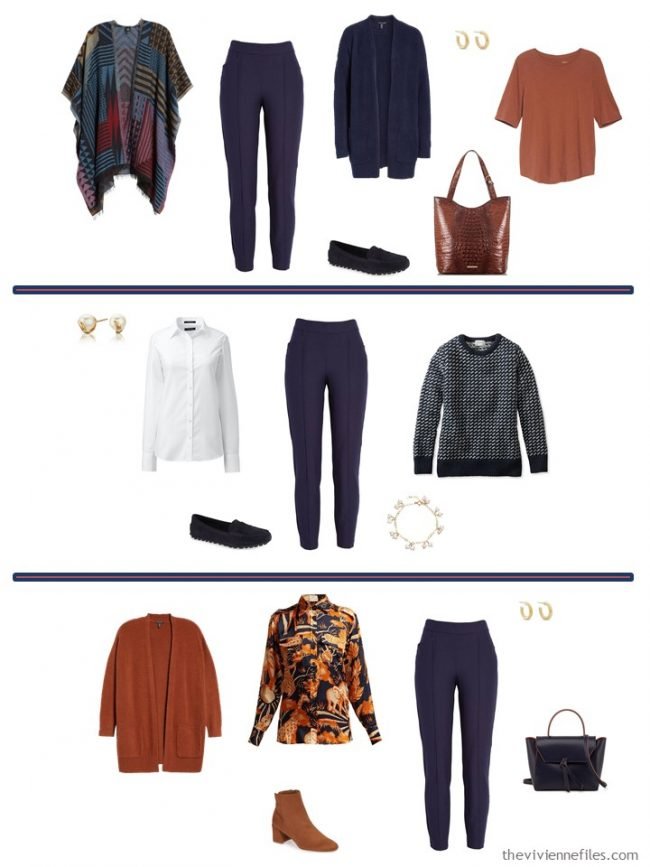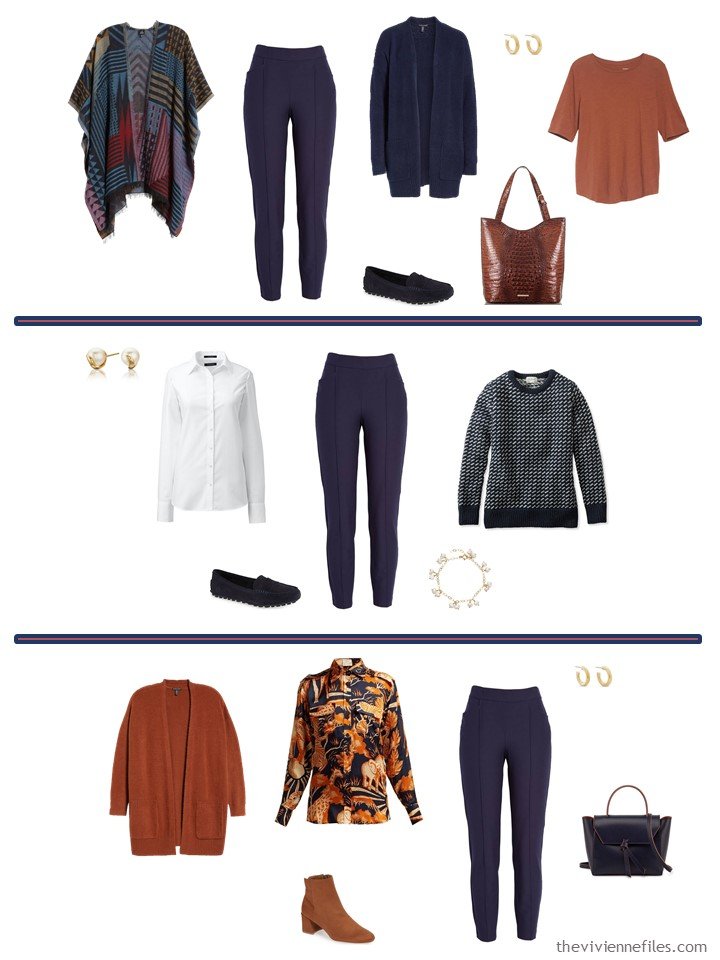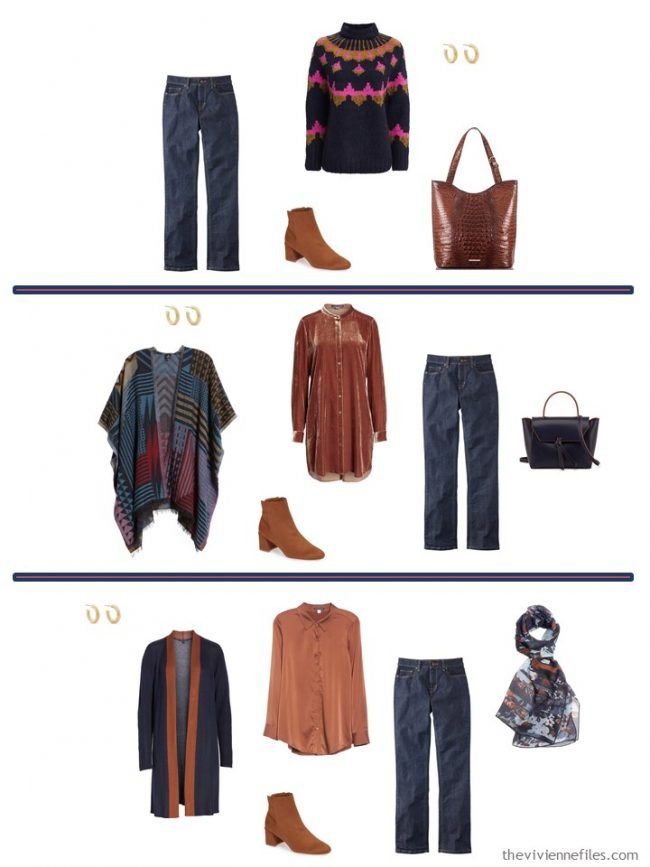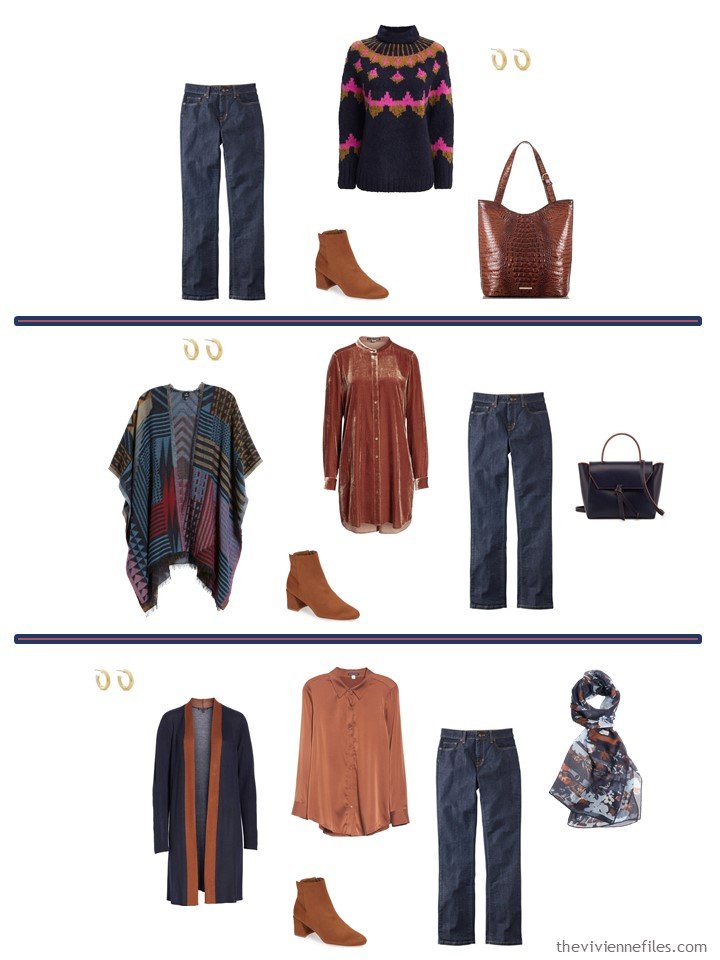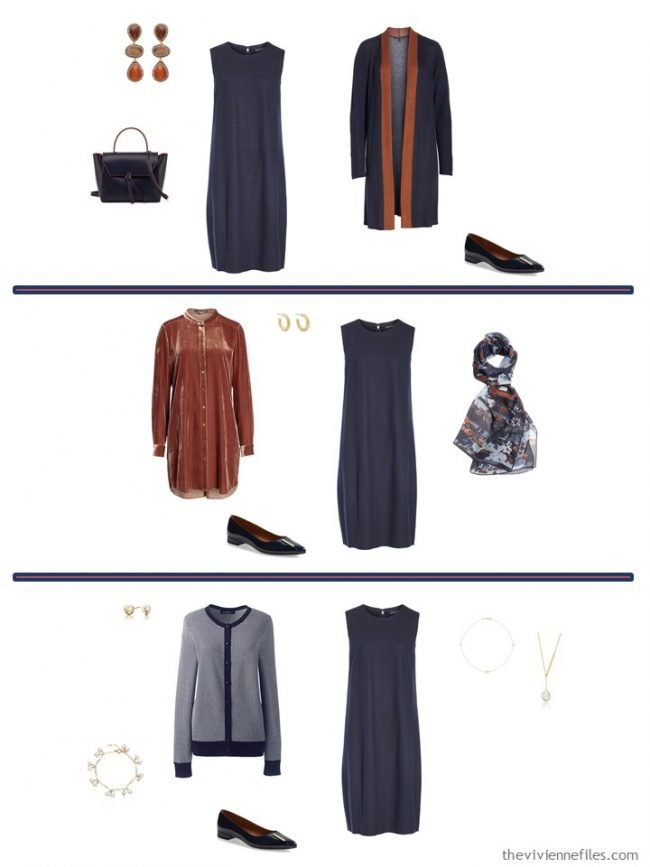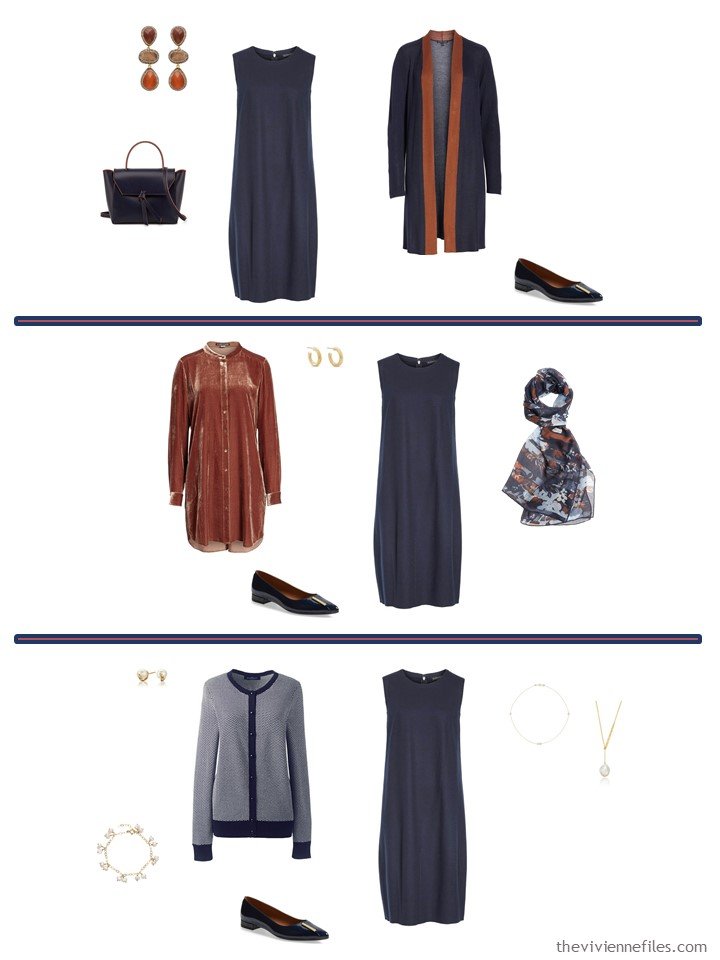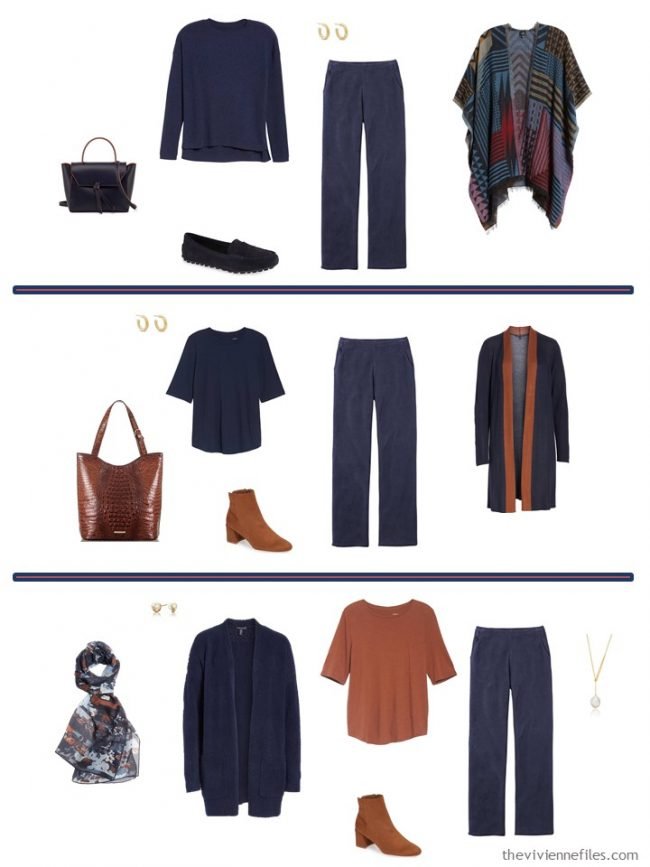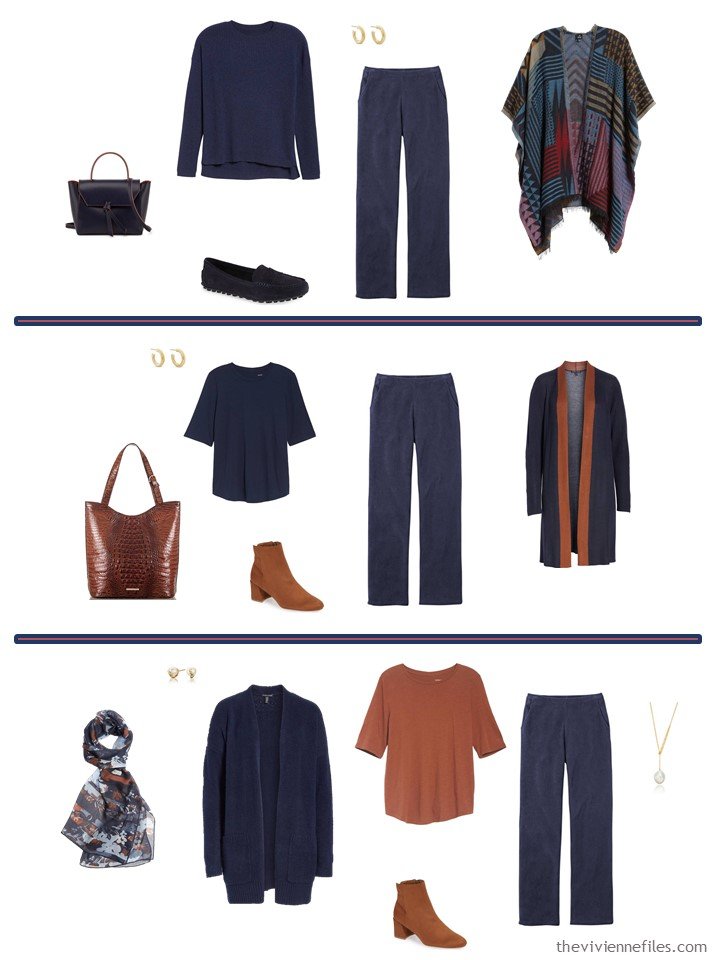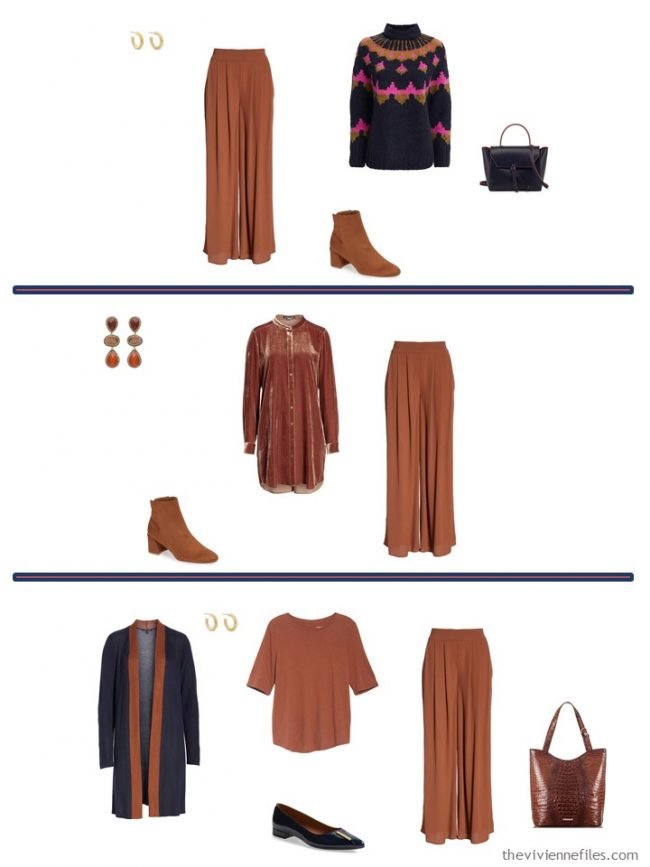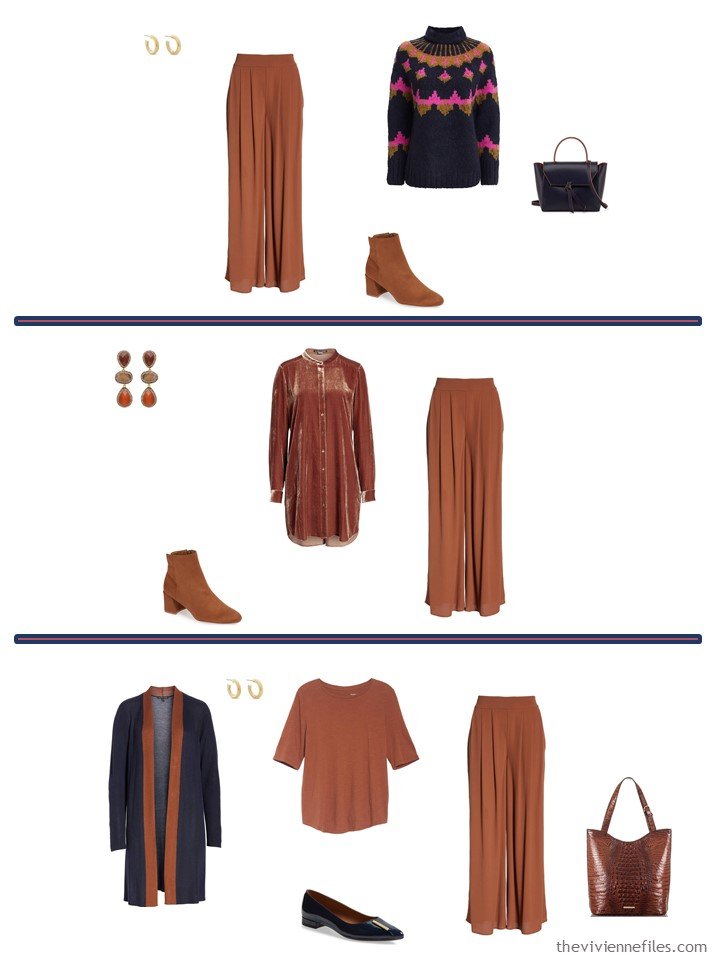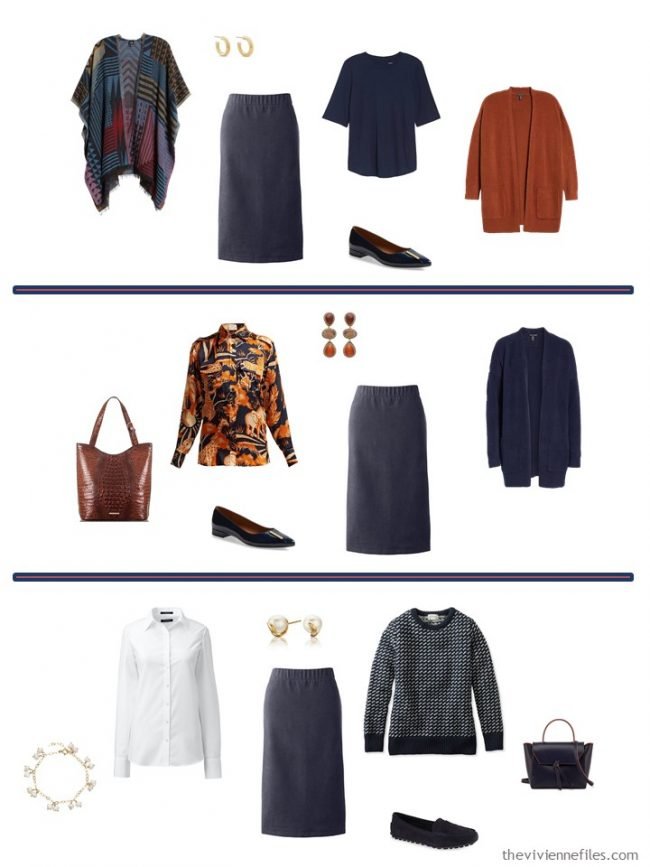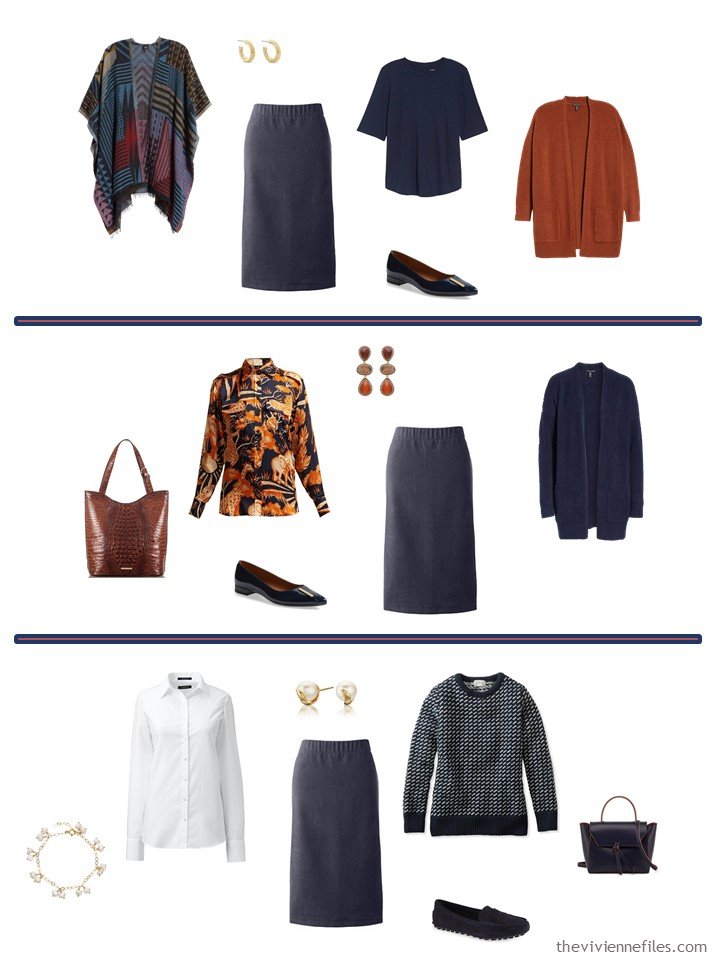 So do you have a plan to put some limits on your wardrobe for the upcoming season? I think I'm going to choose 20 garments, and then just wear whatever accessories catch my eye. This might be a way to start weeding through my mountains of scarves, so that I can begin to declutter and sell a few things…
love,
Janice