Until the last year or so, this is something that I wouldn't have brought to the blog – it would have just been something that was floating around in my brain, bugging me. But knowing how thoughtful and intelligent you are, I thought I'd share…
Yesterday, I was looking at the jerseys worn by the rugby team Stade Francais (yes, they're from Paris) and the colors in them got me to thinking…
It's important (at least my opinion!) to have a core wardrobe neutral color, and a handful of accent colors – typically including a light color for tee shirts and blouses. Having this palette of 5 (approximately) colors makes shopping and coordinating your wardrobe a ton easier.
But should your accent colors ALSO work together? Do they have to?
Well… no. It can make things easier, if you like to wear multiple accents at the same time, but it's not absolutely VITAL.
Here's an example of what can be done with nice, compatible accents:
In the top 2 outfits, the bright sweater is perfect with the bright red shoes, while the muted blue sweater looks very at home with the softer 2-toned mules. The bottom illustrations don't feel right to me – the shoes with the bright sweater look worn-out or dirty, and the shoes worth with the light blue top look WAY too bright… (unless you like these outfits, in which case, wear them with joy!)
But, you could of course have both muted accents, and wear them only with other muted pieces, and bright accents which only came out to play with their similar color intensities…
It's a complicated thought, isn't it?
Just for fun, I've put together some color palettes to illustrate the various possibilities…
First up, a very classic navy with brights – this would be so lovely this summer!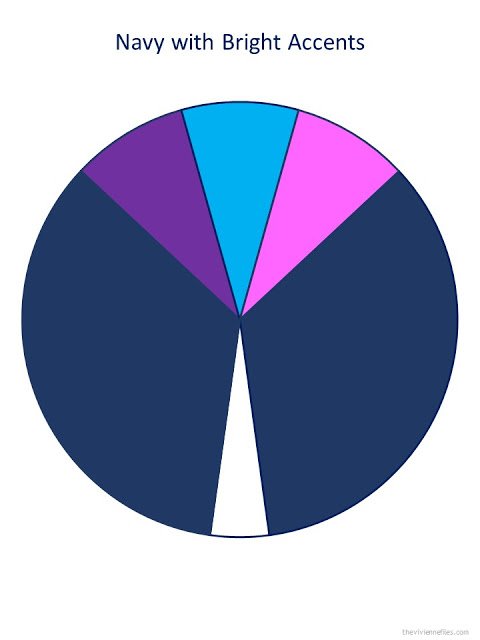 But this would also be really pretty – more subdued, but equally lovely: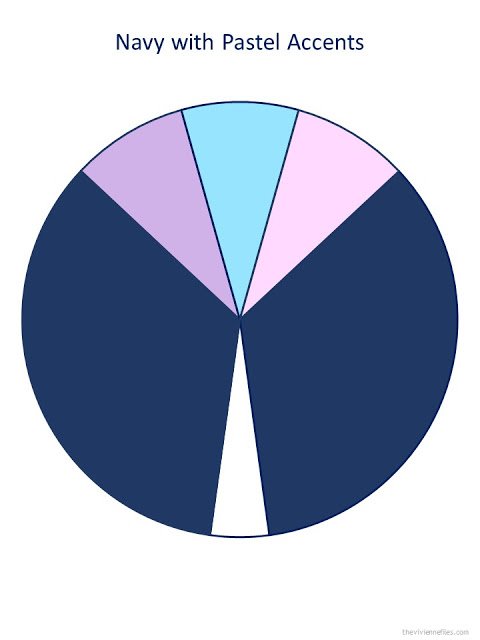 The muted colors feel more sophisticated? These could be maddening to find in stores, but they would be striking…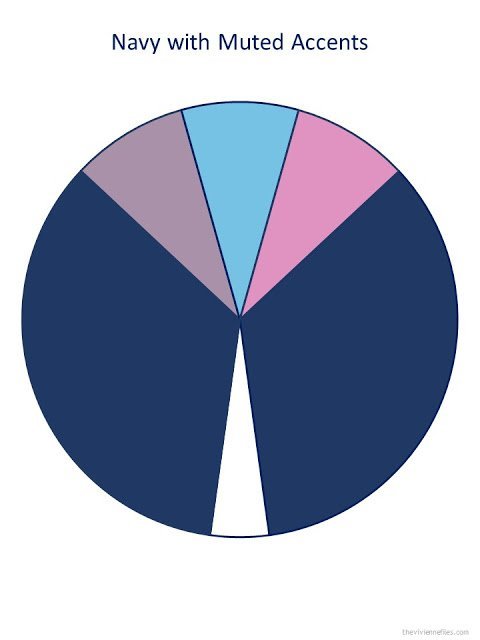 But how will it work if we mix these accent colors? Assume we would take 1 bright, 1 pastel, and 1 muted color, there are 9 possibilities. (if we take 2 of one category, and 1 from another, there are lots more and I'm NOT doing the calculation!)
Does this work? I'm feeling pretty good with this palette: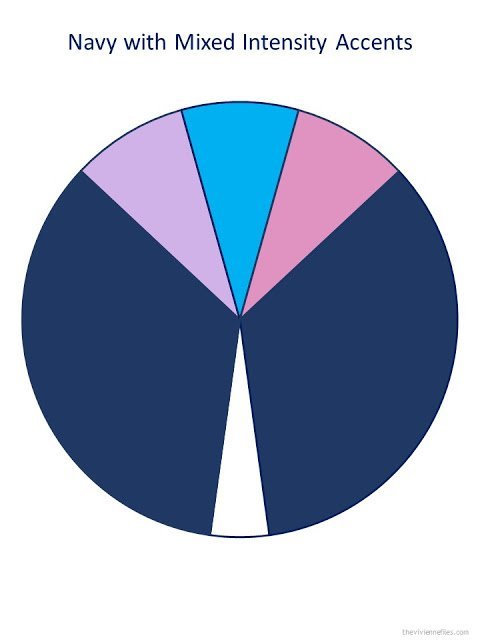 How does it work with brown? I love brown with strong accents – it's definitely a statement, but on the right woman there's nothing better!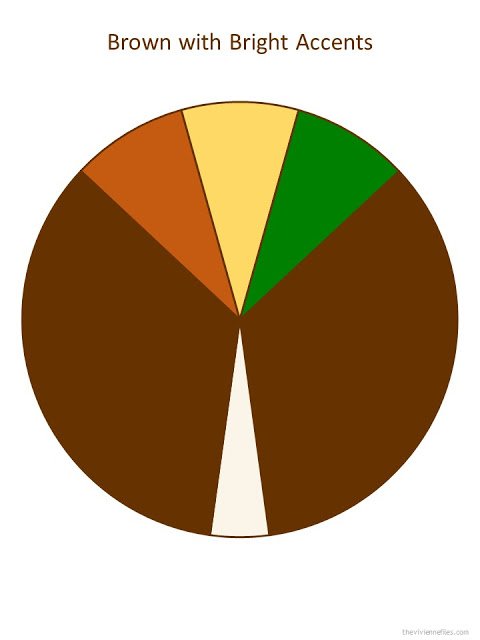 I think this is great too – maybe brown denim or cotton with accents in pastel linen, for warm weather?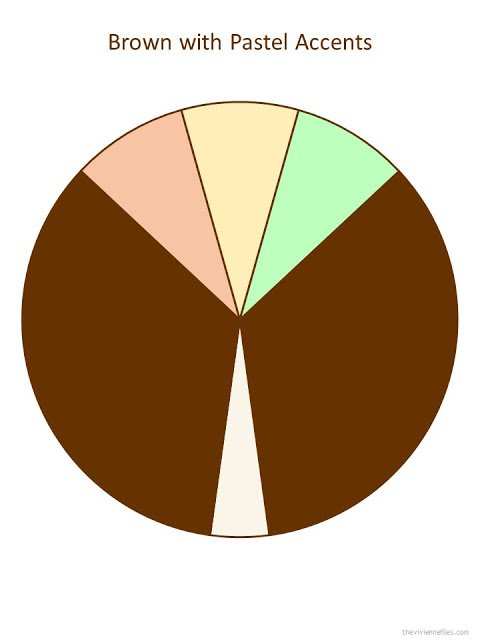 Again, these accent colors are more difficult to find, but make an amazing palette: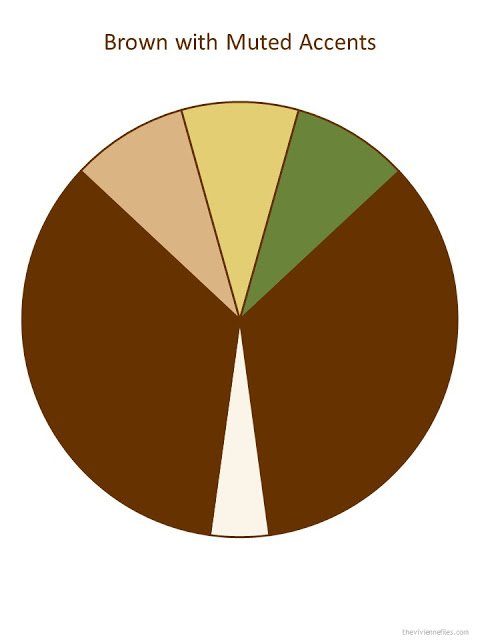 And I find that this palette also feels pretty workable – what do you think?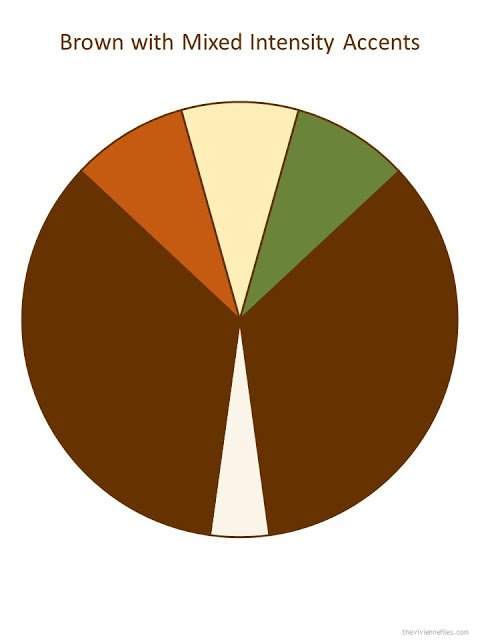 Today I'm going to look at black too. Of COURSE I'm going to think about black….
This is an obvious wardrobe combination: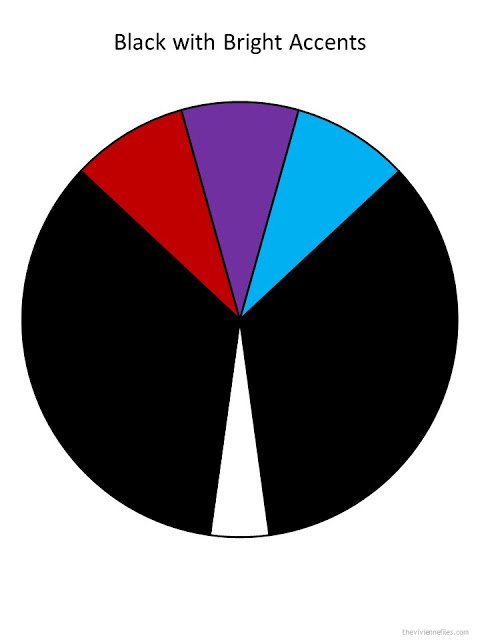 If these pieces are all in linen or silk (or something equally light-weight), I can see these working… Maybe also a black suit with soft pastel silk blouses? This isn't as easy as the first black-based color palette, but it's still pretty practical: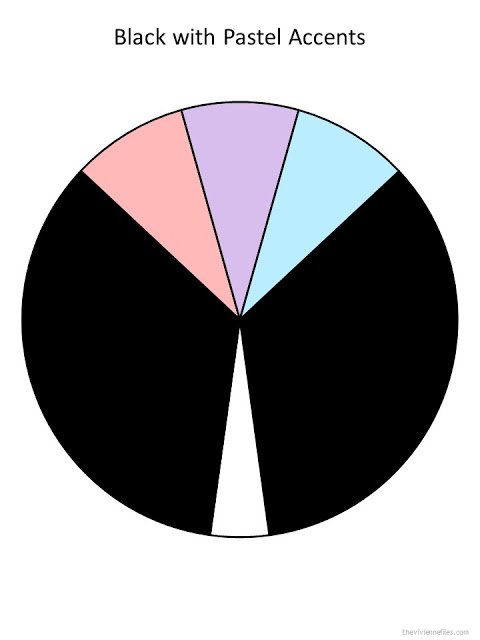 And I've got to admit that I adore this – subtle and rich…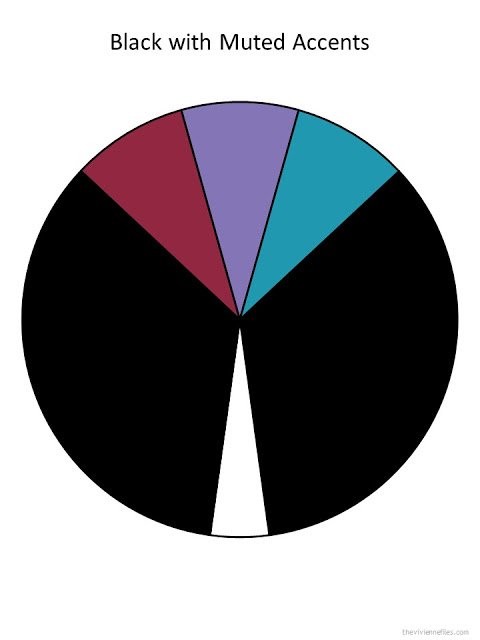 However, I'm really not loving this palette… The bright accents with muted accents seem compatible, but the pastels just don't blend it. Of course, if you're not determined to wear your accent colors together, this would be just fine: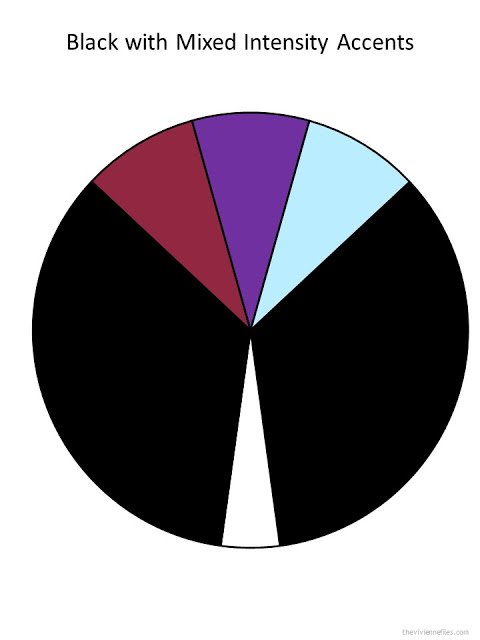 I'm not really sure that this accomplishes a lot, but for someone with a wardrobe that should theoretically work well, but seems to miss the mark somehow, this might explain things…
Thanks for letting me air my brain in public!
love,
Janice