Almost FOUR YEARS AGO I built
a casual summer wardrobe around this painting
– you can see that my brain was at that time beginning to come up with the "
4 by 4 Wardrobe
" concept upon which I now often rely!I was asked to revisit this painting, and I thought that it would be interesting to use the 4 by 4 system, and then to carefully analyze the results in a variety of ways…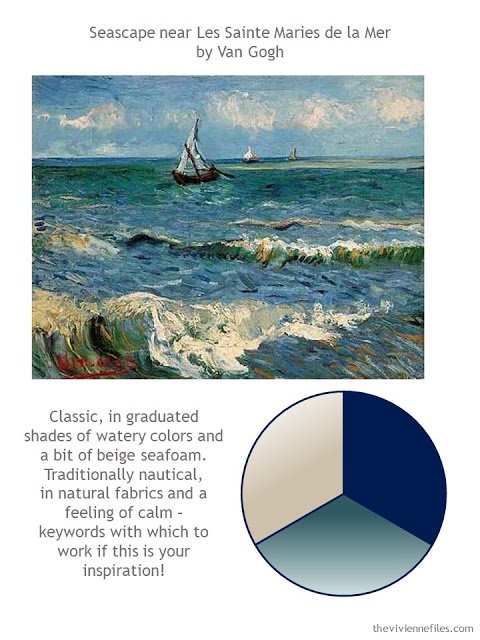 I'm always a big fan of making sure that every wardrobe has a solid core of dark neutral garments. If your choose to forego this step, make sure that you have a good alternative plan! Many of us would struggle to get dressed without these core pieces:
Even though this isn't particularly illuminating at this point, I'm still going to put these garments into the 4 by 4 Template, just to remind us of the overall plan!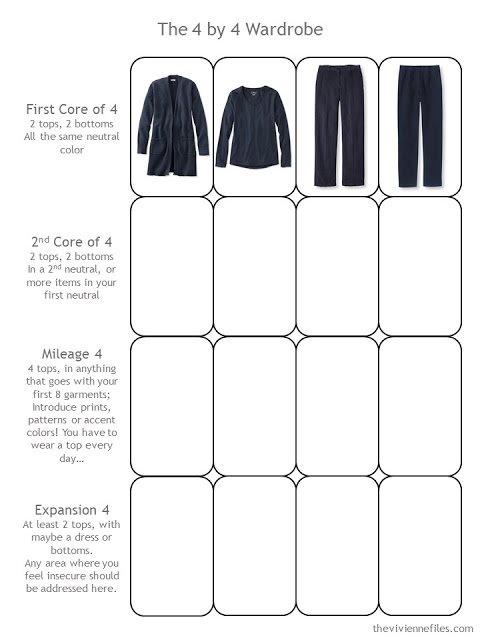 It's so nice that these colors don't have to match nearly as much as the navy! In fact, I think that these colors look much more rich and interesting if the shades vary a little bit…
At this point, this wardrobe isn't particularly interesting, and it has a LOT of pants in it…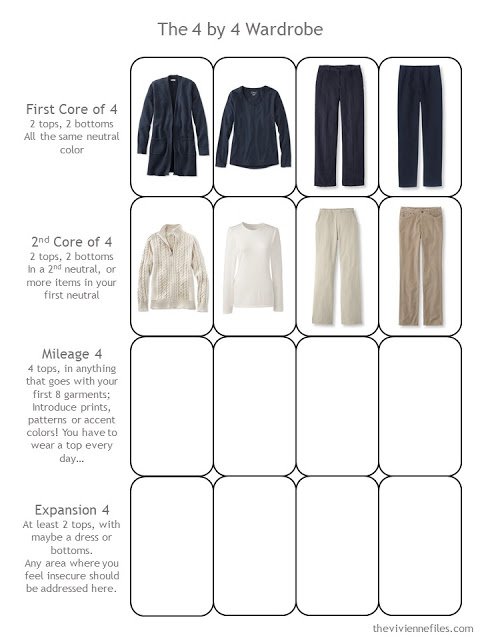 But realistically, there are already 16 possible outfits here, from just 8 garments! You might not like the overall balance or "feel" or some of these, but they are all absolutely acceptable and would not cause upheaval and remark if you wore them: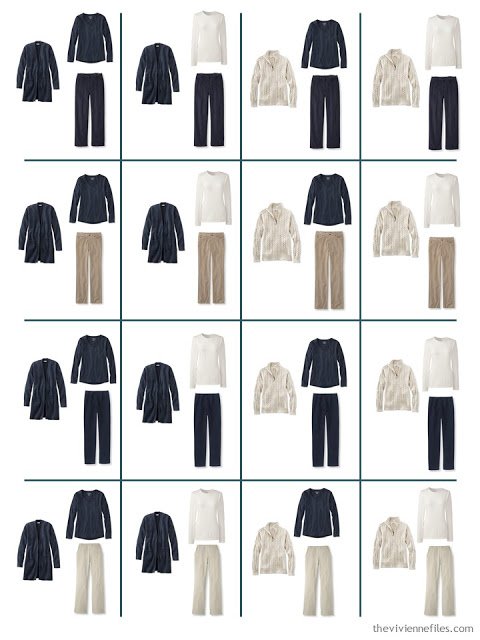 Here's where it always feel like the fun starts! Look for something cozy, something basic, something with a print that combines 2 or 3 of your colors – you've got LOTS of possibilities here…
This wardrobe is now taking on some personality!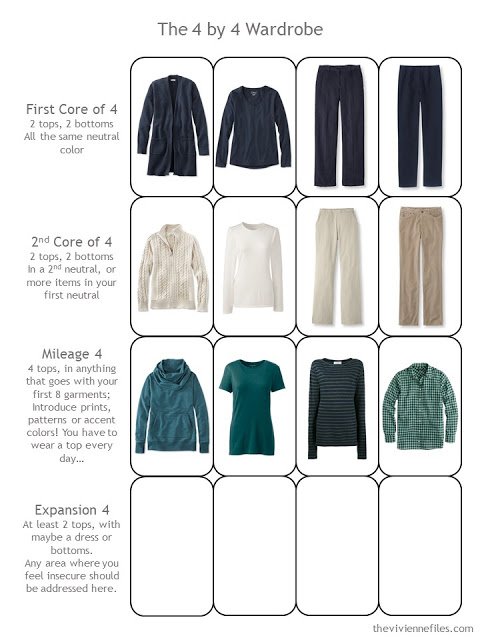 This last 4 pieces might require the most thought – do you want a skirt? Another plaid shirt? Maybe you love your navy cardigan so much that you want another one in green? (there's nothing wrong with this idea – in fact, it might be genius…) How about a sparkly sweater to use for "festive" occasions? Do you dare wear plaid pants? This is your chance to do some serious self-expressing, while staying within your color palette and style guidelines.
Here's a pretty good-looking, complete 4 by 4 Wardrobe, I'd say!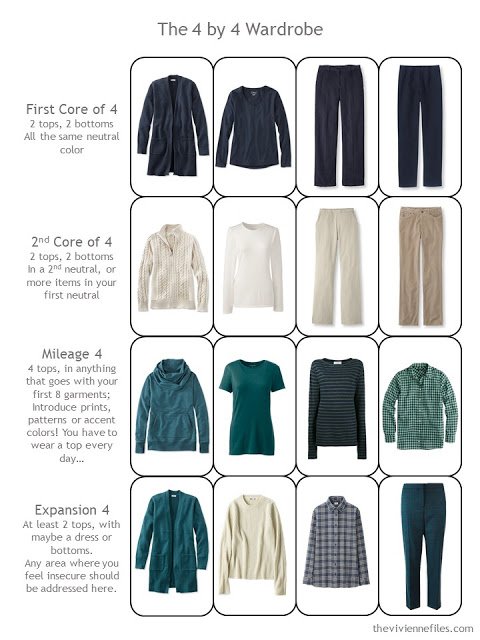 Now I want to share a bit of what goes through my mind before I share any of my work with you…
First up, do we have enough pants and skirts? It's so easy to neglect these "below the waist" pieces… but I think that having about 1/4 to 1/3 of your wardrobe in these pieces is essential: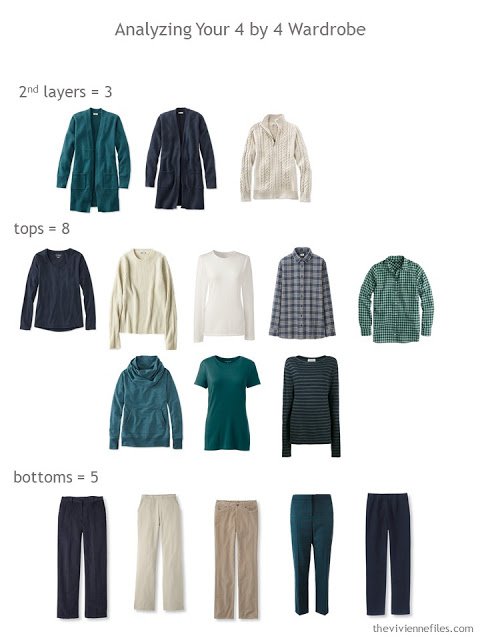 Secondly, is there enough pattern and texture in a wardrobe to give some interest, but not so much that it looks magpie? I don't really have a strong numerical guideline here, but I tend to stay around 25% to 33% of the overall wardrobe for anything that's not solid. If there are textures (like the cabled cardigan) I will keep the number of print pieces even lower…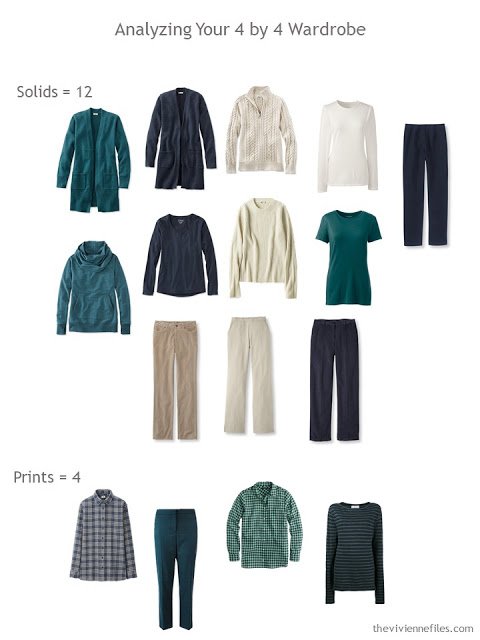 You may choose to eschew this idea, but I'm always a big fan of having at least 1 or two "completely matching" outfits available. Some days just require this kind of clarity, and if you want to go a bit nuts with accessories, this is a good way to start!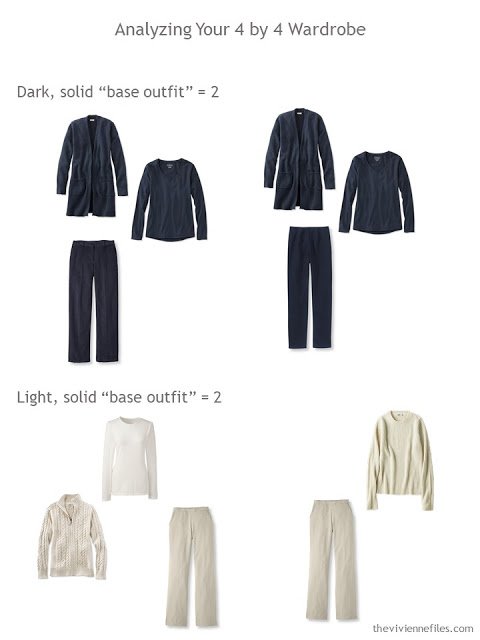 Here again, if you hate the look of a twinset, you won't care about this. But I find that this can be an easy way to get dressed, and a flattering base for a pretty necklace or scarf:
If you're the kind of person who really feels comfortable wearing an "accent" 2nd layer, having a few good neutral "inner cores" or columns of color will be helpful!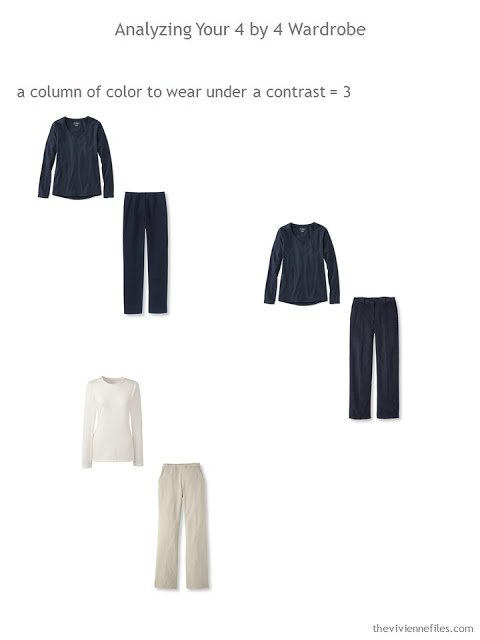 And lastly, I'm a big fan of having a couple of pieces handy that mimic the look for a suit – i.e. a 2nd layer and a skirt or pair of pants in the same color. This is yet again an easy way to get dressed, and can lend a slight air of seriousness to an outfit when you need to pretend to be an adult…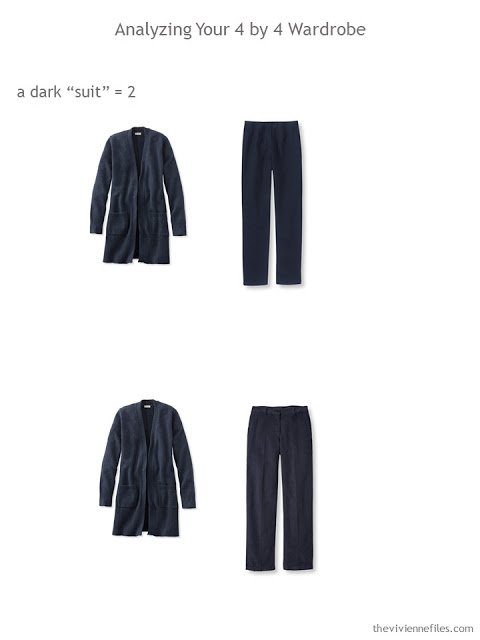 Is this helpful? I'm going to be revisiting a few older works of art, and this is 1 way to do it! Also, would you like a few accessories for these outfits? Just let me know…
love,
Janice