November 7, 2017
She's not a boring person…
And so she's embraced these colors!
And now she has SATURDAY NIGHT season tickets to the opera! Just 1 ticket – nobody else she knows loves the opera enough to deserve to go with her…
Saturday morning she heads into the city:
Her bag is tiny, and quite light – how much will she need for 30 hours?
When everything is gathered together, it looks so pretty and cheerful – sort of like how she feels when she gets to go to the opera!
She knows that nobody else there will be wearing a yellow dress…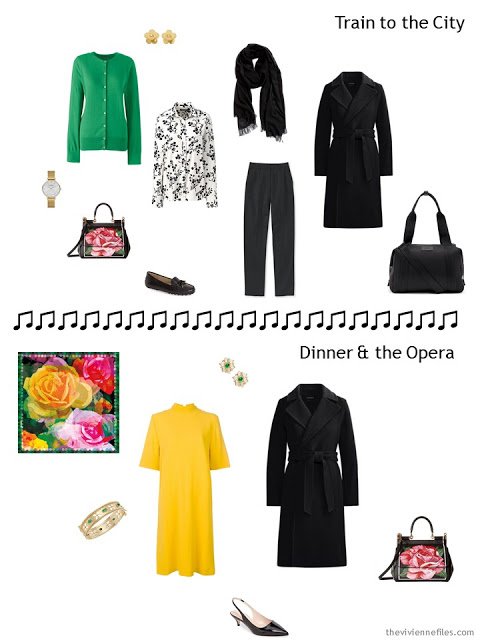 She can wear her coat as a bathrobe when her brunch is delivered… and if it's cold the next morning, she can always wear her flowered shirt under her pink sweater!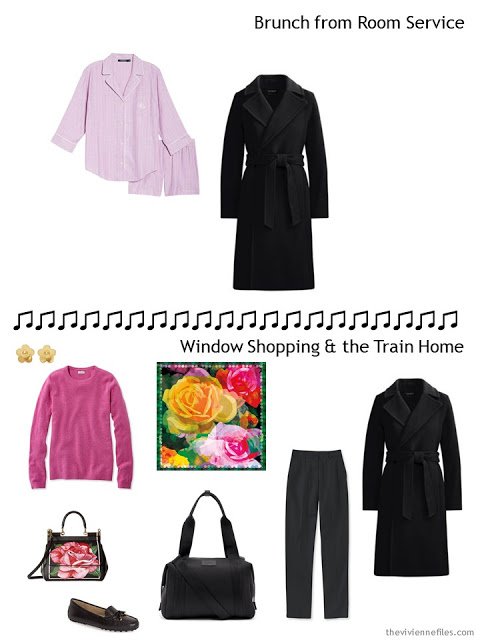 Do you ever go somewhere all by yourself? Or does the idea not appeal to you? As much as I love Belovedest, I still really enjoy traveling by myself…
love,
Janice