November 6, 2017
Yes, I wear almost only black and white… especially in cold weather, when I can use some pattern and texture to add a bit of interest to my outfits. But frankly, once I'm sure that I'm appropriately and comfortably dressed, I don't look to my clothes for any sort of entertainment – the idea of being bored with what I'm wearing just doesn't compute for me.
I'm updating the "Shopping The Vivienne Files" page that shows where you can get a better look at (and purchase) some of these goodies. I think that this is an interesting way to approach the French 5-Piece Wardrobe, too, although it certainly won't be for everyone!
First, the things that I wear consistently, and that I would replace immediately in case of a disaster:
I've been deliberate about collecting cashmere sweaters over the years – my turtleneck was purchased in Milan in 1999! (On December 29th, if memory serves…)
And this is what I would add, if I were adding 5 pieces. Realistically, I already own pieces very much like this.. I particularly love my "sweatshirt skirt," because everybody thinks "holy handbags – she's wearing a skirt!" when I'm feeling more like "I can't believe that I'm going out in public in pajamas…"
This might seem really somber to you, but after I look at colors all day and sweat bullets trying to get everything to coordinate – beautifully! – I find this very restful…
I would, of course, add a pair of loafers and a pair of ballet flats, as well as a wee bucket of jewelry and scarves; this wardrobe is an excellent background for the spoils of years of scarf collecting…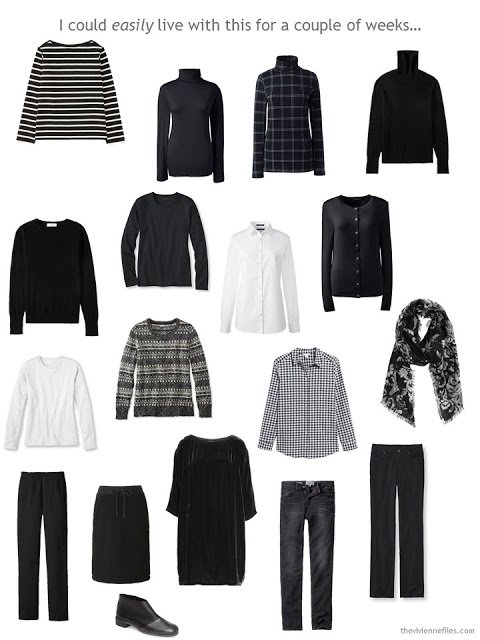 While these look very muted, you can imagine that with the right accessories they could be lovely…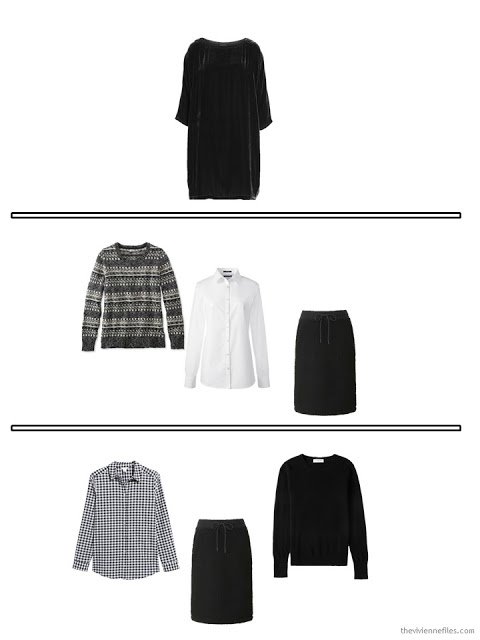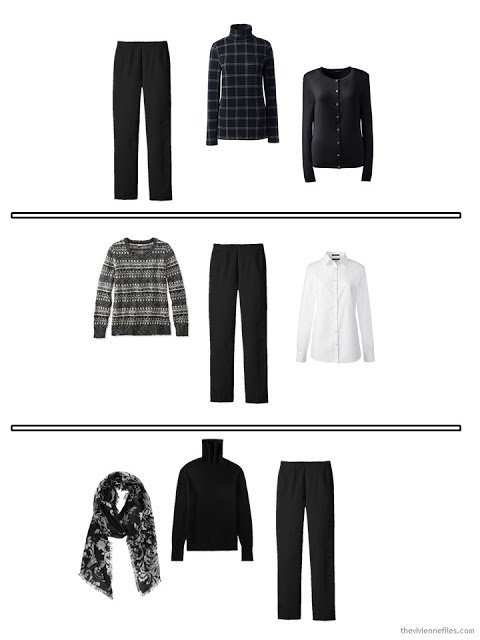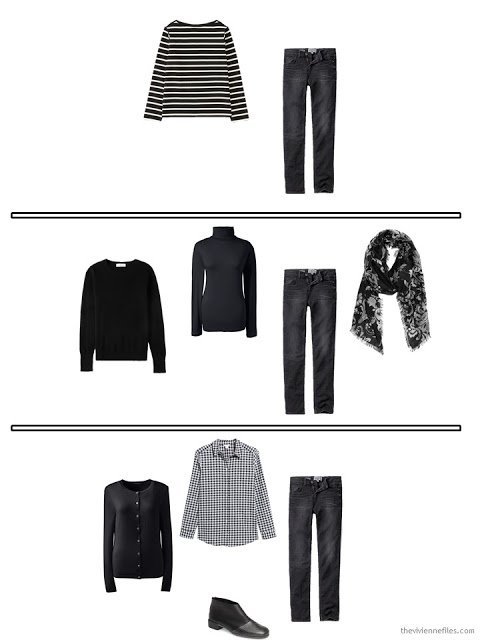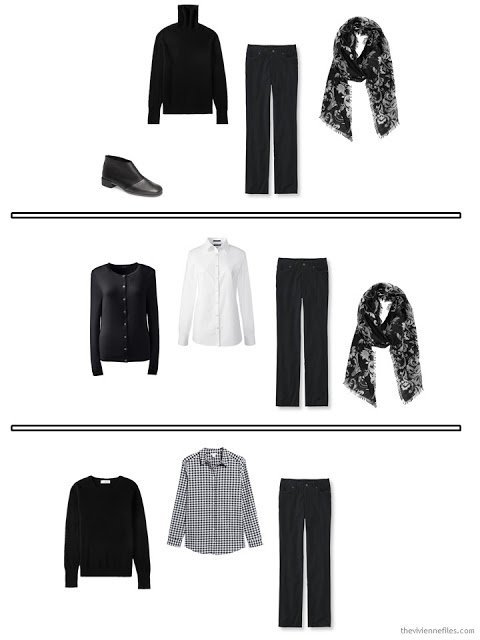 Years ago, when I was in my 20s, I only wore black and white for about 10 years. For some reason, as I had more money to spend on clothing, I had LESS structure, and wasted a ton of money… Now that I don't need so much clothing, because I work from home, I realize that I was right all those years ago!
love,
Janice