September 20, 2017
Sometimes, it's best to keep things simple…
Could Someone Make Up Their Mind?
Maybe the meeting is business dress. Or maybe business casual – they're not sure yet…
Happily, she long ago mastered the art of keeping things simple, and flexible!
She likes her 3 colors, and all kinds of clean geometric shapes. So while they're all dithering and fussing and undecided, she's relaxed and prepared!
She can literally walk in the door of the conference center (walking distance from the train) and change into an appropriate outfit, from her tote bag…
She can carry her own luggage, and she's confident and comfortable that she can handle whatever silliness is thrown her way…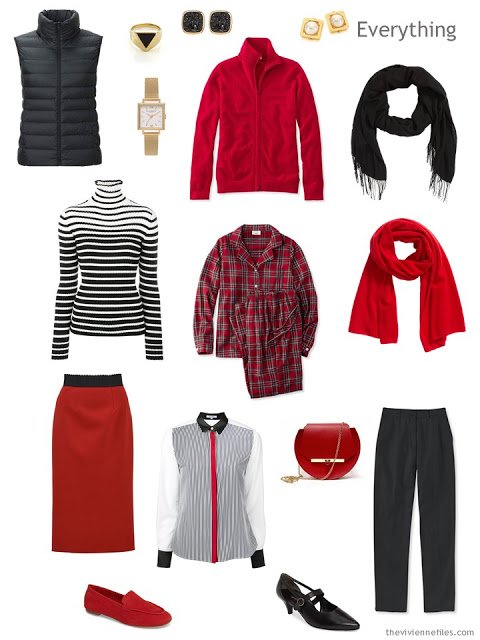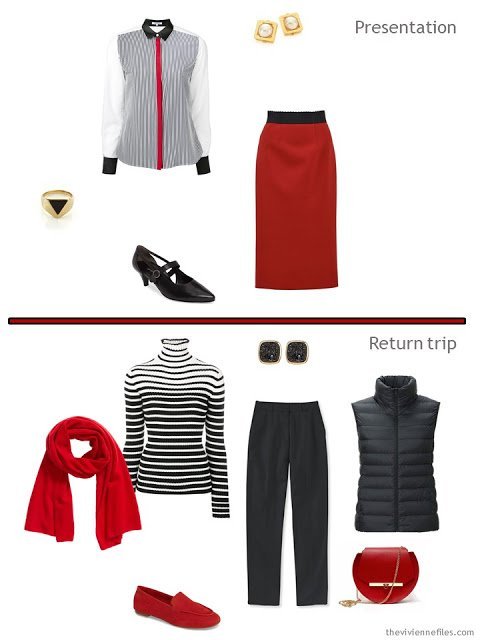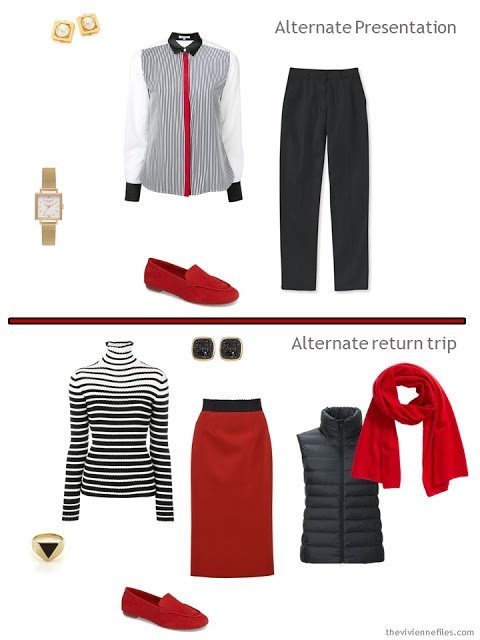 Imagine – she's presenting information about planning for a variety of contingencies in business. Is anybody better qualified?
love,
Janice