September 1, 2017
These files are massive, and these posts take forever, but I LOVE them…
For my new readers, the thesis is this: I start with six Hermes scarves, and over the course of a year (on the first day of each month) I choose an outfit based on the colors of the scarf. I accumulate all of these outfits through the course of the year, and thus assemble a pretty excellent (if I do say so myself!) wardrobe…
Please note that I was able to find current links (current as of end of day Wednesday August 30th) for ALL of the scarves – outside of the US, but still available! If you've got serious whappage for one of these scarves, please don't hesitate to call an Hermes store – anywhere – and ask if they can help you get one. They're clearly still available somewhere! (and no, I don't get one thin dime from anyone when you buy one; I just believe that you should indulge your heartfelt desires if you have the means to do so…)
Now first up – I seriously covet this eternity scarf… I need another scarf like a bad headache, but I think this one is particularly appealing.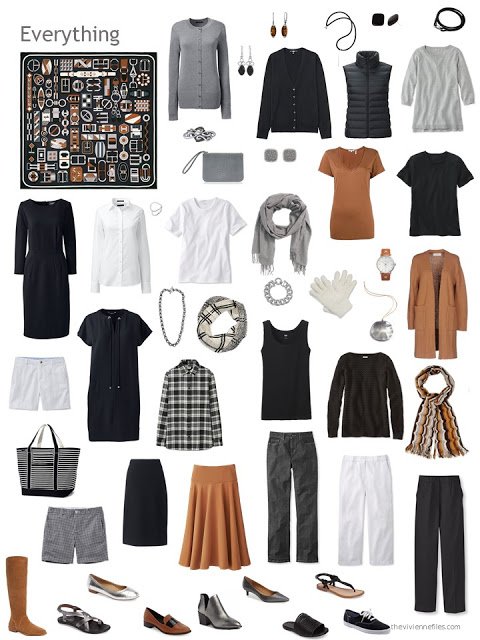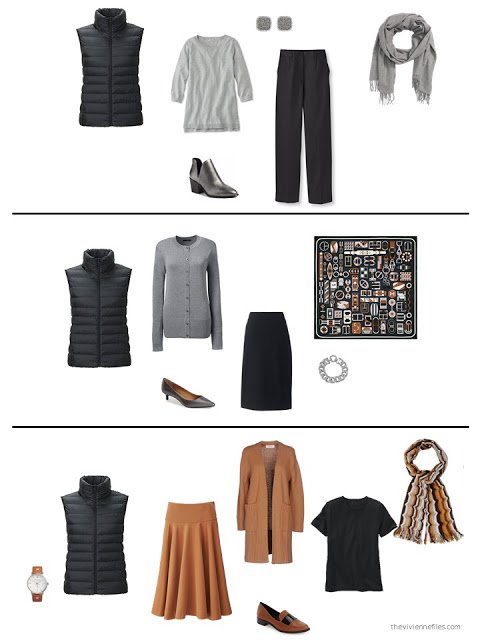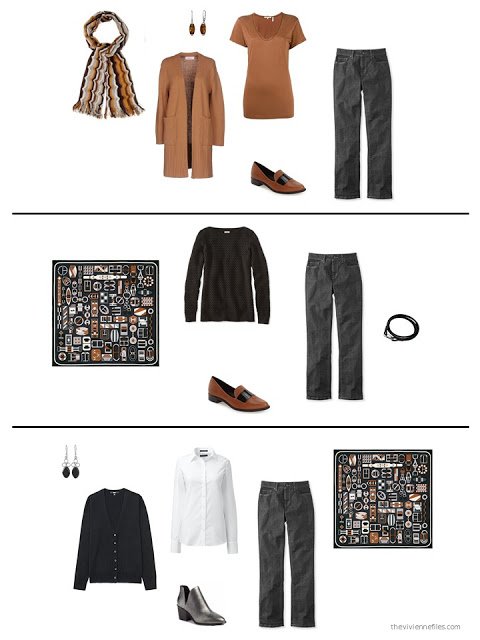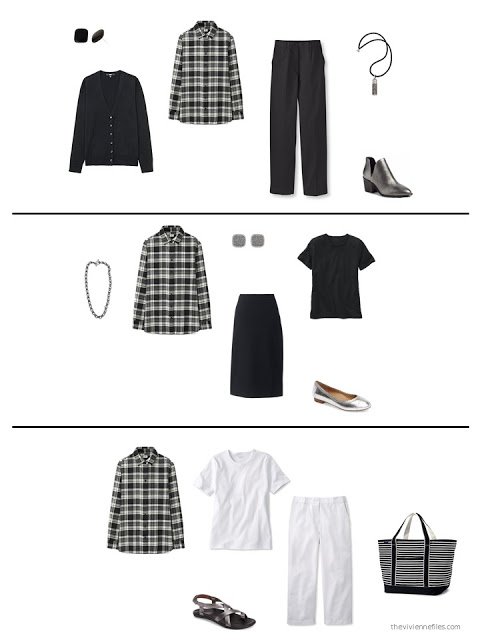 I thought it was time to bring grey back into this wardrobe – anything that creates the opportunity to wear floral boots is worth doing.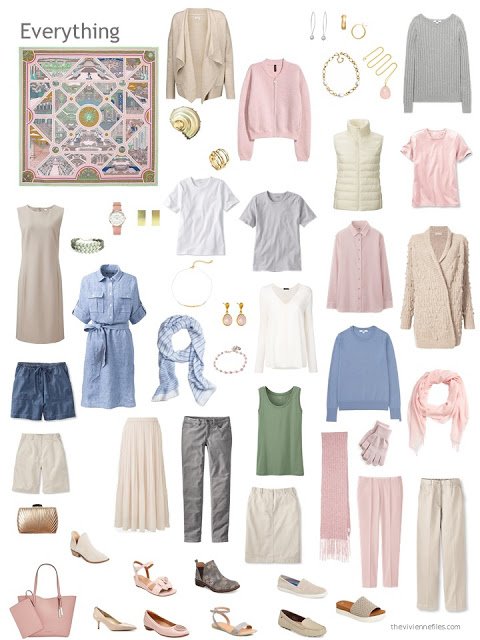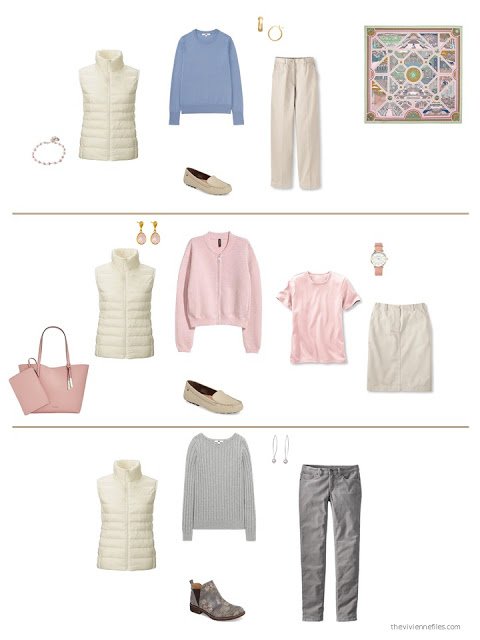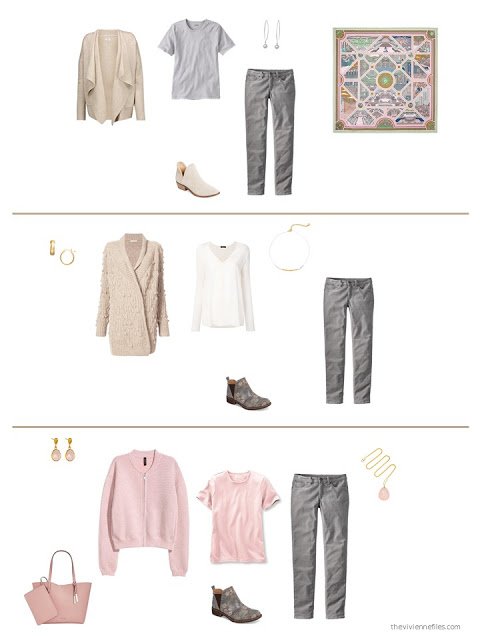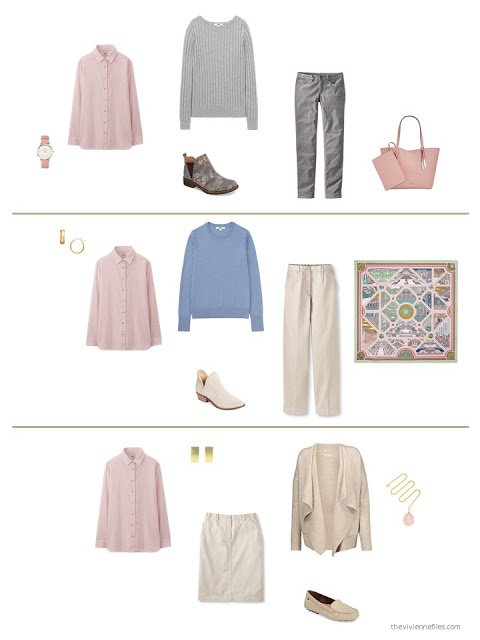 This plaid scarf was found when I had the brainstorm to search through the men's scarves. WHY a scarf has gender is beyond my feeble comprehension… but always check there. Nicer scarves, often for less money. Sigh…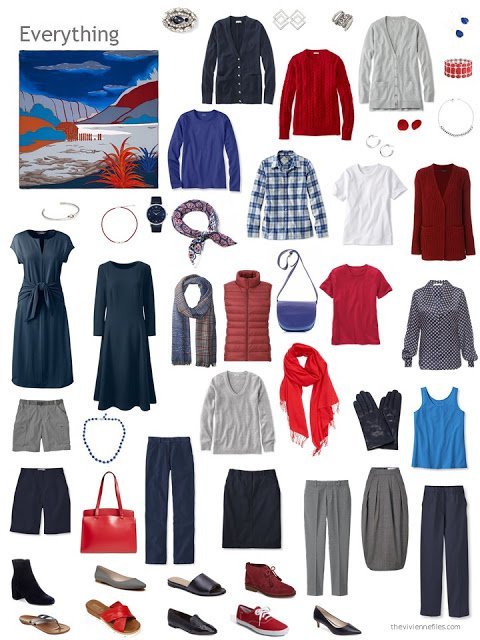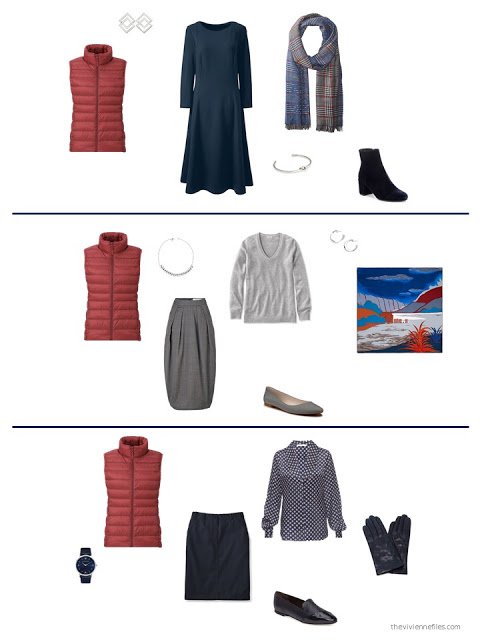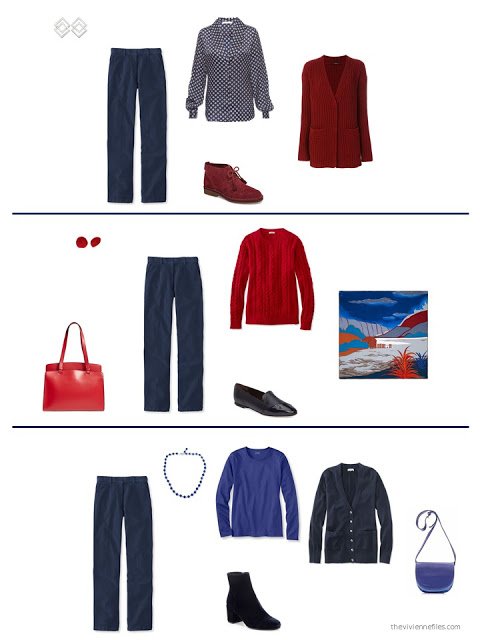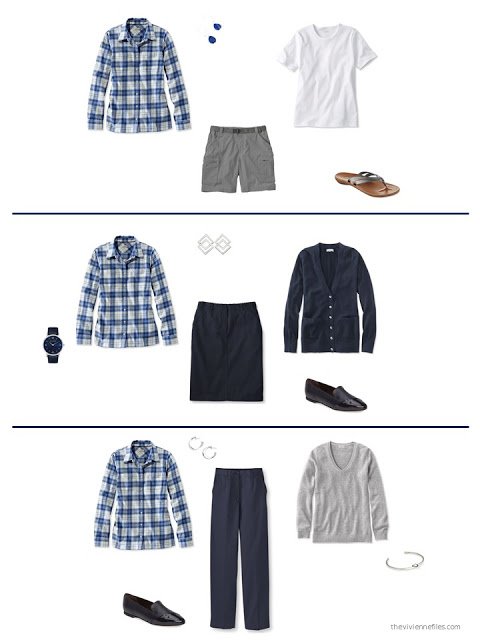 Another men's scarf… but it's so perfect with the bright orange/squash color that I wasn't going to pass it up! Classic plaids are pretty much available from September through at least the winter holidays in Men's Furnishings departments in the Northern Hemisphere…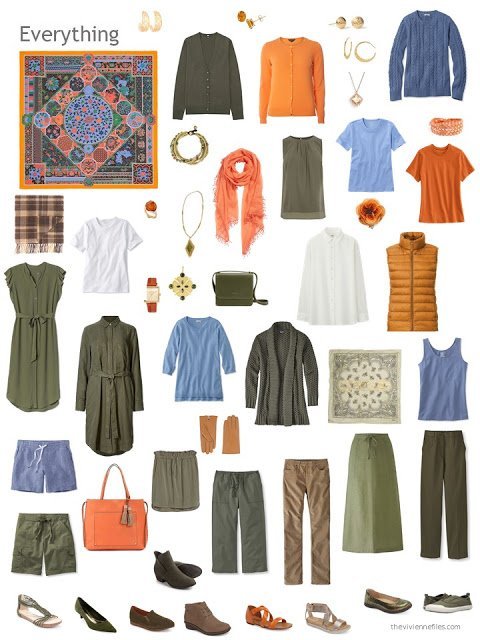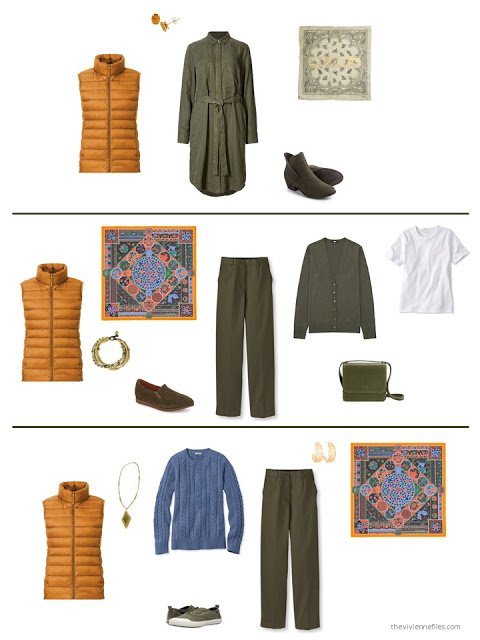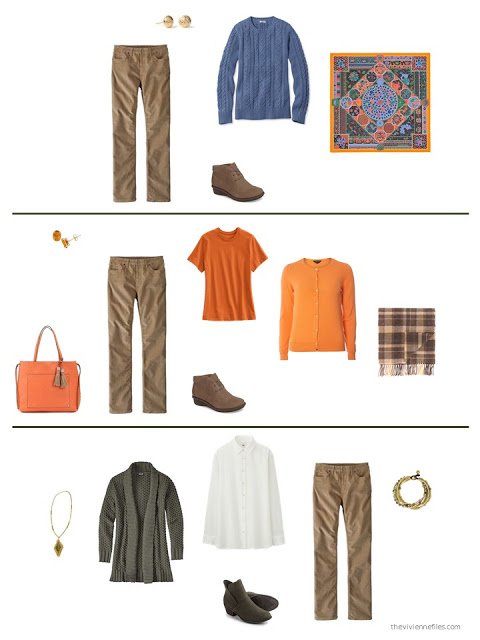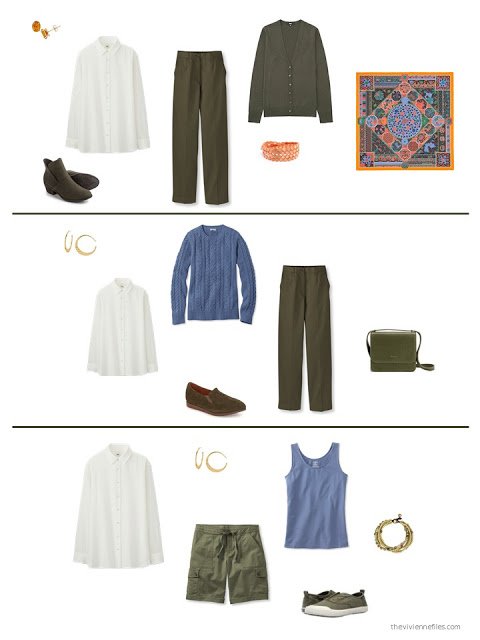 I love the idea of accent gloves and scarf with a monochromatic outfit – why not? And the boots come in powder blue, if you're in the mood to take things WAAAY over the edge…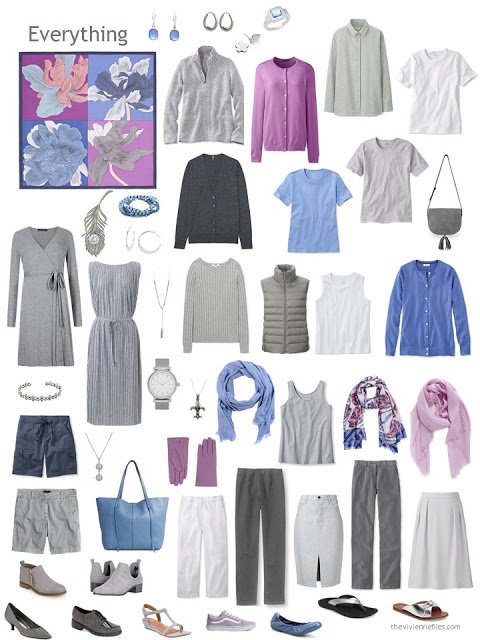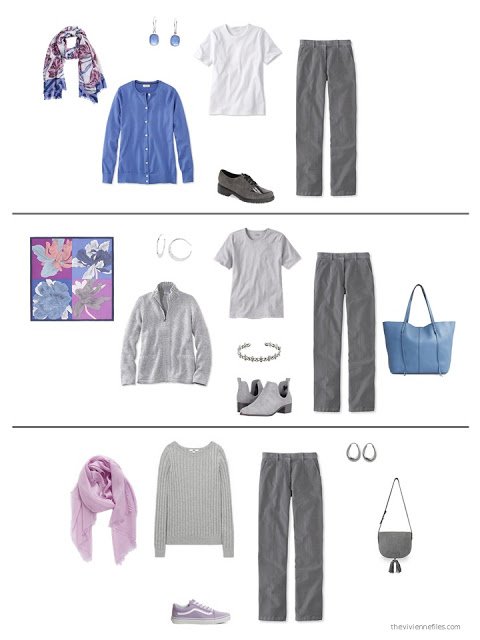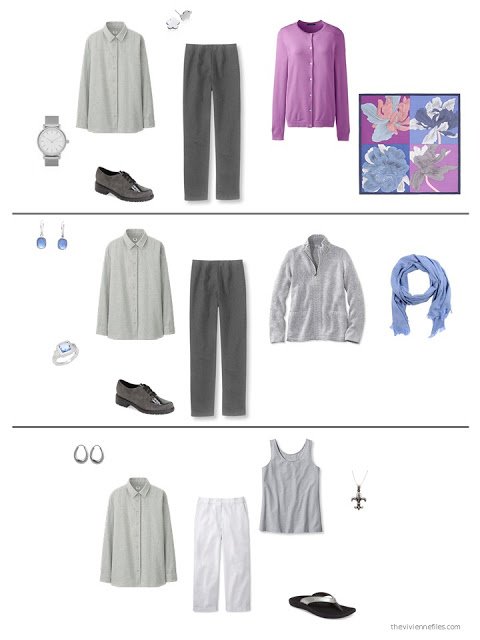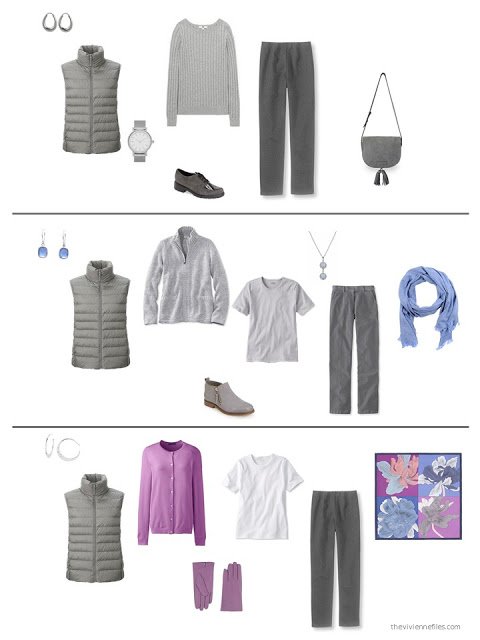 The perfection of this scarf with the plaid shirt just tickled the heck out of me! It's a good thing that I get so much pleasure from these things; it can take hours to find an accessory that satisfies me…
And subtle animal print boots…. of such things are the joys of my day composed…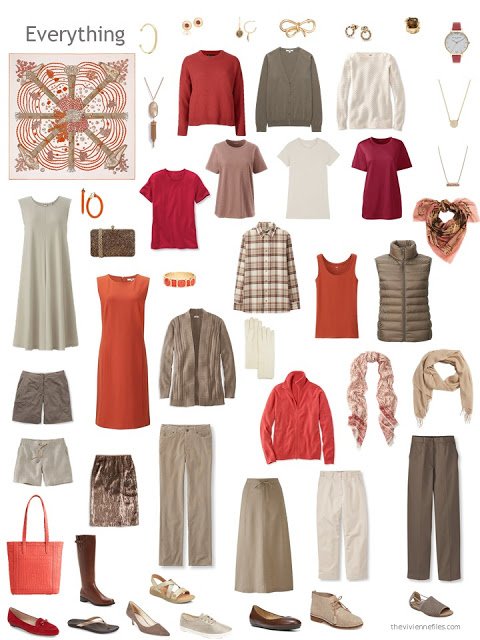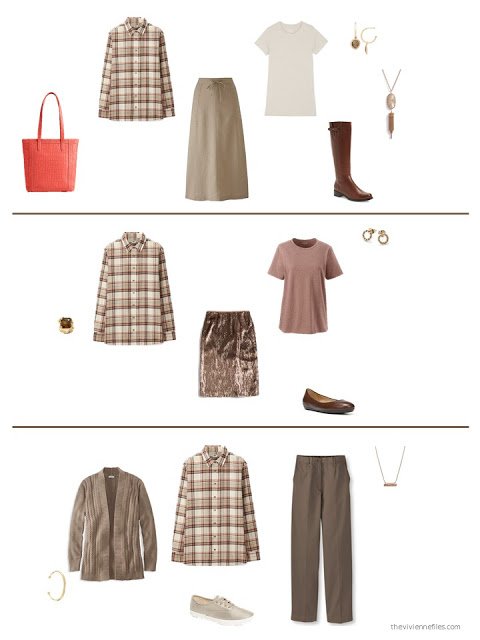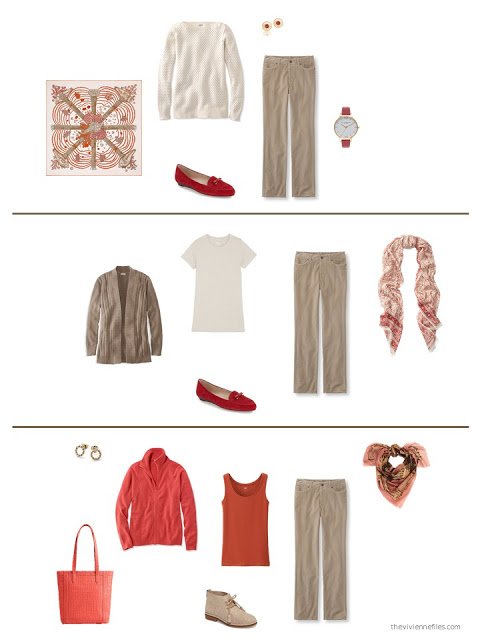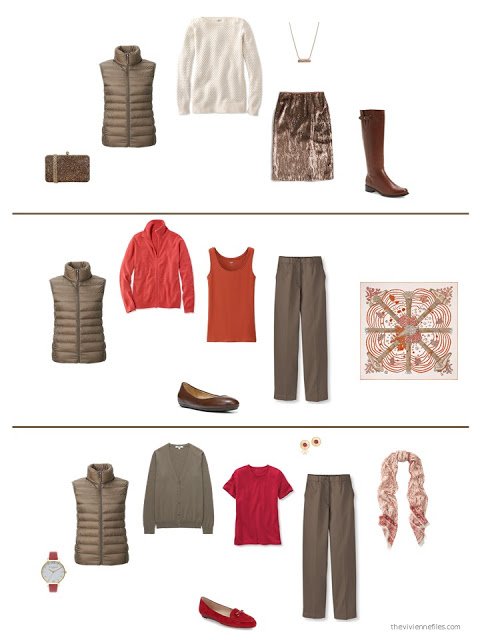 This month I think that the grey with orchid and blue is my favorite wardrobe – it puts me in mind of my mother, which is always delightful. But I suspect that the first wardrobe will always remain closest to my own… Where are you in your evolving preferences?
love,
Janice
For more in the 2017 "Build a Capsule Wardrobe – 12 months, 12 outfits" series, check out the following articles:
Looking for more ideas? Follow along as we build a new capsule wardrobe in 2018.