June 2, 2017
I hope that this was worth the extra day's wait!
First off, all of the scarves are sold out at Hermes. If you're really madly eager to have one of them, let me know and I'll see if I can help you to find it in the secondary market.
In this month's wardrobe building, everybody's shopping for a dress (not necessarily something really "dressy") and the necessary accessories…
First up, I'm mad tempted by this simple black dress! I can see myself wandering around downtown in this… sigh…
And kindly notice the linear quality of the sandals, echoed by the striped tote! My days are made when such discoveries fall into place…
Halfway through the year, this is our heroine's wardrobe: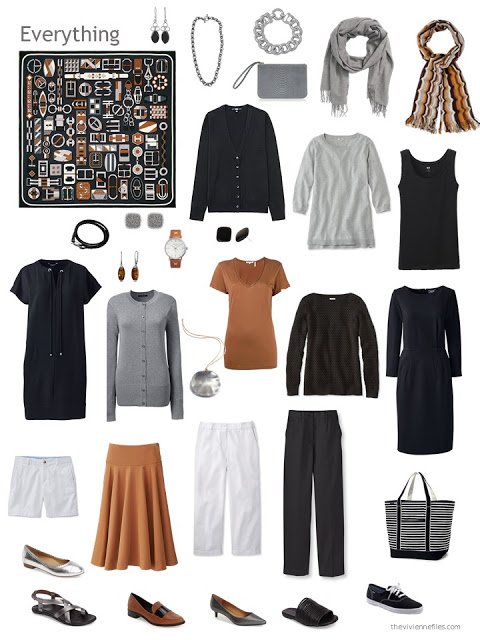 And just to demonstrate how versatile these pieces are, I'm showing 2 additional ways to accessorize our new dress, drawn from the accessories already in the wardrobe. Even though we're just nudging our way into warmer weather (in the Northern Hemisphere, of course!), our wardrobe already has some suitable footwear and lots of great jewelry!
I made a big break here, and included some silver jewelry. This is a scarf that lends itself to working both directions, if that's your preference. I just couldn't resist these pink pearls with silver – affordable, simple and timeless.
This wardrobe just gets prettier and prettier each month…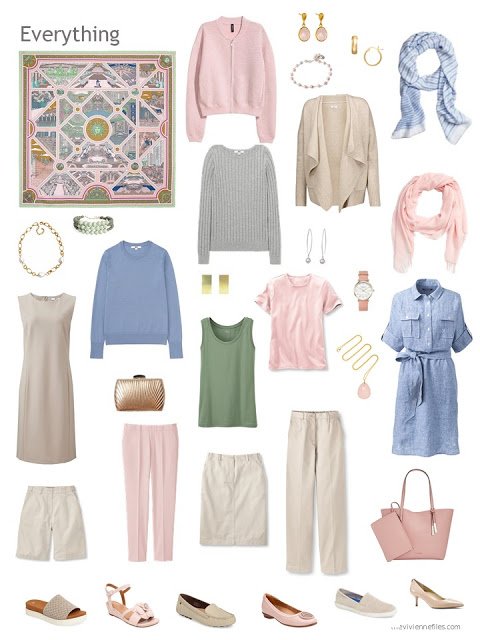 And this dress is really versatile!
This dress would be really flattering on someone long-waisted, who wanted to give the illusion of a bit more of a waist, while distracting from their… front lower torso. I couldn't wear it well at all, but I admire the simplicity and flattery of the cut!
(and yes, the square tote bag, squared structure sandals, and square earrings make me very happy…)
This wardrobe's pretty nice, eh?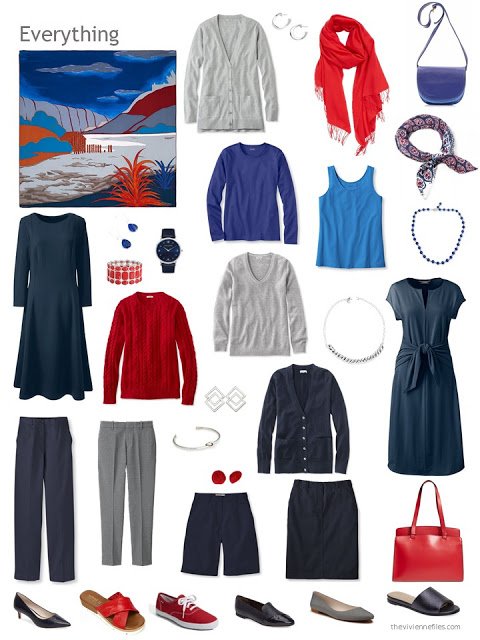 I really like the navy with the bright blue accents – it's uncommon without being freaky or outrageous…
I wanted some accessory or another with delicateness and a lacy quality, to echo the details in the scarf; the earrings were just what I had in mind:
This wardrobe continues to surprise me with how much it appeals, and how many options it offers!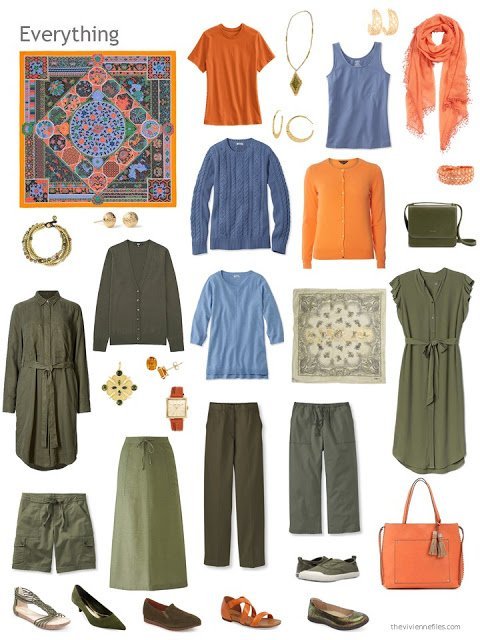 I could imagine wearing this dress every week through the middle of September:
I'm smitten with these pleats – I have a hunch that this dress would hide a multitude of personal … issues. And it might be wearable without the belt?
What gorgeous colors!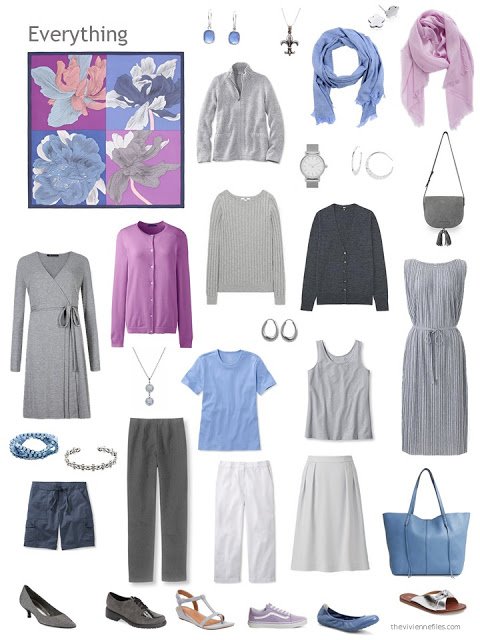 This is a dress that could be really dressy, or relatively casual; it all depends on how you accessorize it…
I debated and DEBATED about including this dress, because it's not quite 100% the perfect shade of beige. But then I realized that the dilemmas that I face when I look for clothes are the same ones that YOU face, and I thought I'd pull it in here. Since it's pretty much a "stand-alone" garment, the perfection of color isn't as big an issue. If you wanted to layer with this – either over it with a cardigan, or under it with a jacket – you would choose an accent color. Thus, the imperfect beige works out just fine….
Yes, I tell you all everything…
The brown cardigan would be fine with this dress… and there will almost certainly be a long-sleeved tee shirt here before the end of the year that would turn this into a great jumper (as we call them in the US).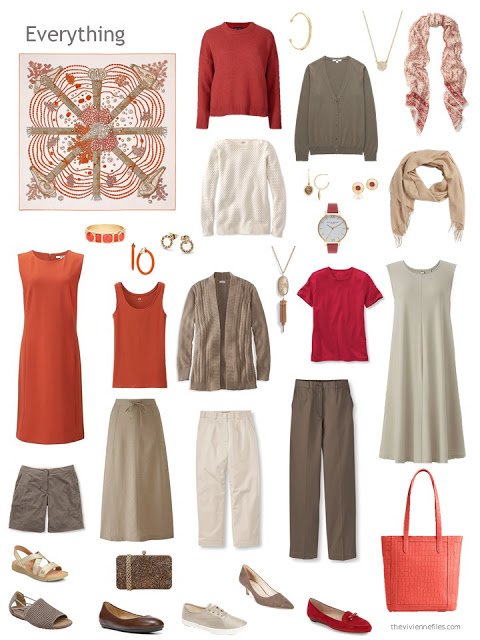 If you have a good accessory "wardrobe," almost anything new will have a lot of different possibilities…
So I'm pretty happy with these wardrobes, so far. Are you? Were there any colors that you wanted to see more of? Less of? Comments highly desired…
love,
Janice
For more in the 2017 "Build a Capsule Wardrobe – 12 months, 12 outfits" series, check out the following articles:
Looking for more ideas? Follow along as we build a new capsule wardrobe in 2018.