May 8, 2017
Remember our heroine who was taking photographs in Paris for a long weekend? Well, she's realized (we're shocked) that she needs to go back for a much longer trip!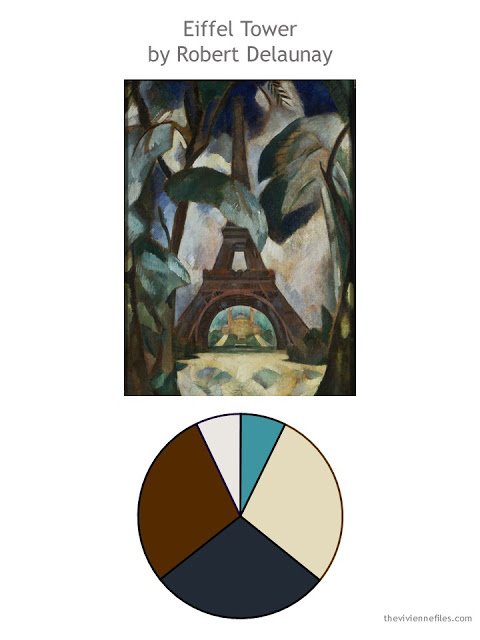 She's staying with her original color scheme and her original travel outfit. She's maybe going to see the same people when she checks into her hotel, but it's possible that wearing the same outfit might help them recognize her; that would be good!
After a few days of consideration, she's decided to take everything with her that she took for her first trip. She really wants to dress up a bit more on this trip (because her sweetie is going with her!), but most of these pieces are going to work just as well for that!
Since Sweetie is coming along, she's adding dresses, a skirt, and a pair of long pants. She loves her linen capris so much that she bought the long-pants version – nobody is going to notice that they're basically the same garment in 2 lengths. Or maybe they will, and who cares?
Her dresses are in her 2 neutral colors, and then she magically found a skirt and tank top in her favorite teal accent! More beige is never a bad idea in hot weather, and a brown tee shirt will help tie in brown leather accessories to the rest of her outfit. Some teal jewelry, another scarf, and the essential sunglasses finish off her additions…
It might look as if her additions were made by her heart, rather than her head, but closer inspection shows that she's really got a quite well thought-out grouping of clothes ready for her romantic excursion: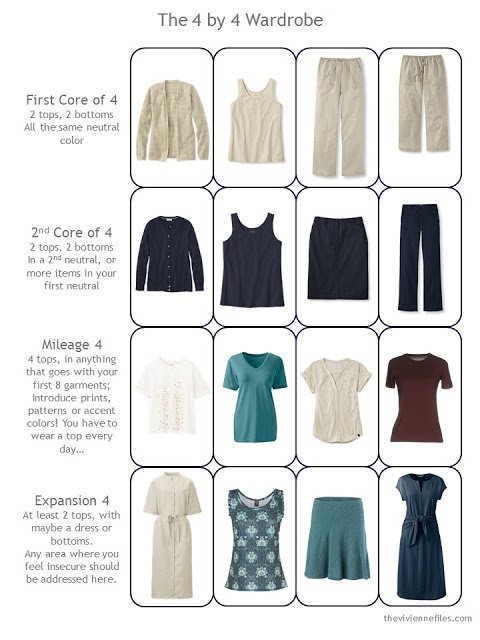 This is everything that she'll have with her – except undergarments, toiletries and pajamas, of course. If you feel like this is too many skirts for the comfort of your thighs, I suggest that you check out these "long underwear." They changed my relationship with dresses in hot weather forever….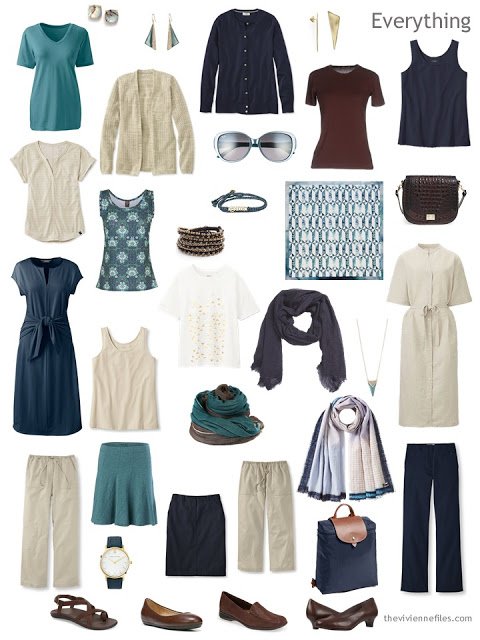 You already know this to be true, but it's always worth "test-driving" a couple of outfits for each garment just to make sure that you're not overlooking an important accessory. These outfits will have her "covered" for all kinds of occasions – both sightseeing, and long sweet dinners with her partner.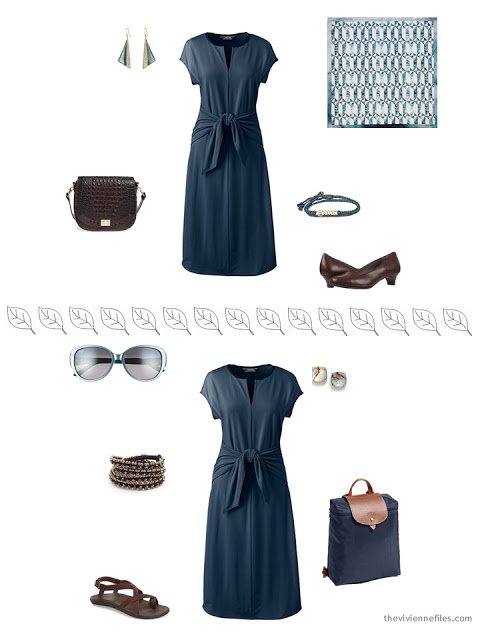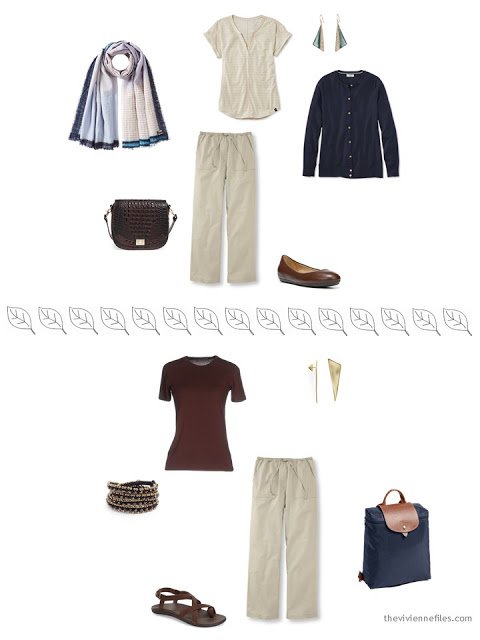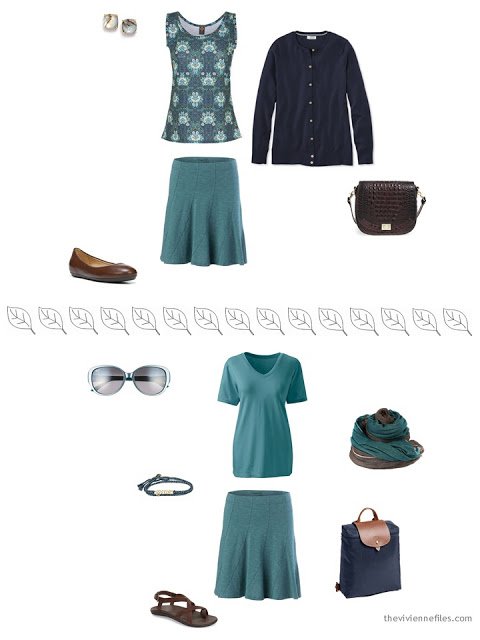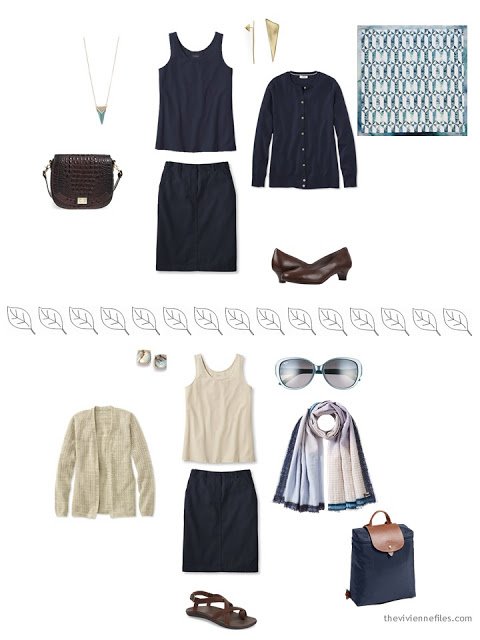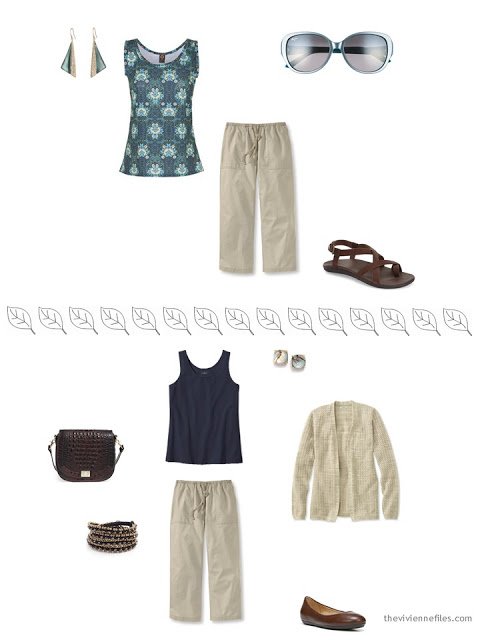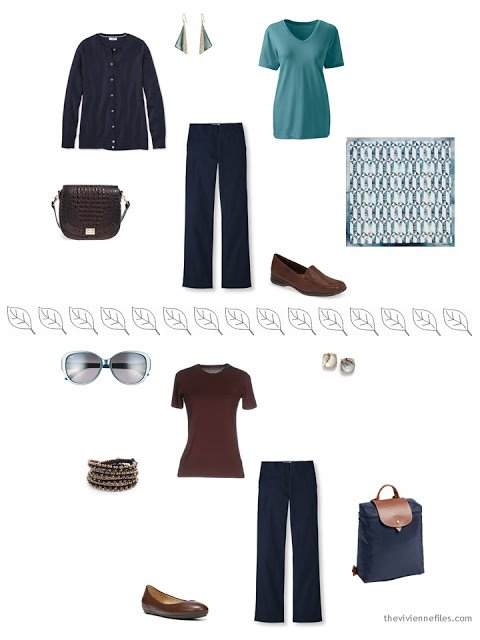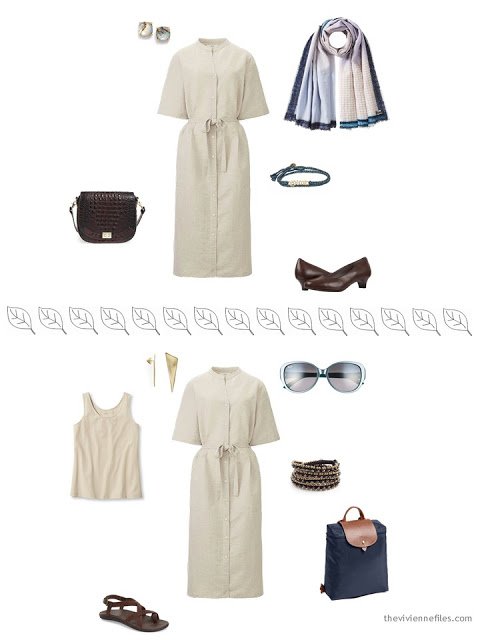 She might not take quite as many pictures as she thought originally, but there's more than one way to make a memory in Paris!
love,
Janice