March 19, 2016
This looks a little bit clown-like on my screen, but in person it's much more compelling, with a lot of texture. Almost mysterious, dark, and captivating, with amazing color highlights.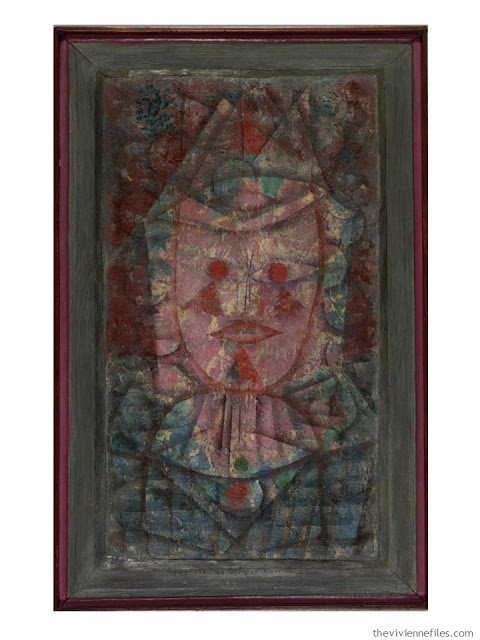 Asiatic God – Paul Klee
The frame is maroon and grey, and there are tiny accents of teal… the pink on the face is, in fact, the color PUCE! (I was searching around for the precise RGB combination to show the color on the color wheel, and learned this…)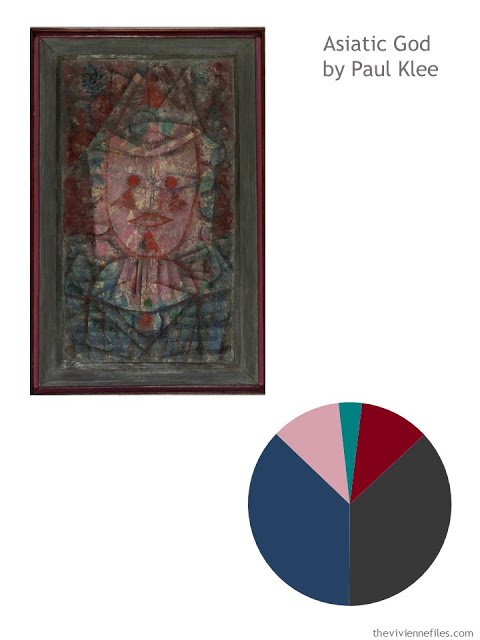 This cried out for denim, to serve as a base for texture and a variety of accent colors…
Yes, the image of this skirt is TERRIBLE, but I really wanted you to see this skirt. It's a departure from a lot of denim skirts, in that it seems to have more finesse. So I've compromised on the image. I HATE to do that…
The trousers here look a LOT like Eileen Fisher's "slouch pants," but the price is literally a third of hers. I'm curious about their quality; has anyone any experience with them?
The 3 accents colors are very different, each from the other; that gives you a wide range of "looks." I'm picturing this pink tank under the grey soft jacket, with grey jeans… that would be a relaxed but pretty outfit!
Here I went sort of wild with print and texture, to reflect the complexity of our source painting. The painting itself is small, but uses gauze as well as canvas as a surface – it's pretty amazing, in person.
This doesn't really require a mountain of accessories! Casual shoes, something boot-like to wear with trousers, sometimes, and a vaguely dressy flat. Some jewelry with a touch of color or texture, a couple of scarves that also pick up the accent colors, and a workhorse tote bag:
A very workable 4 by 4: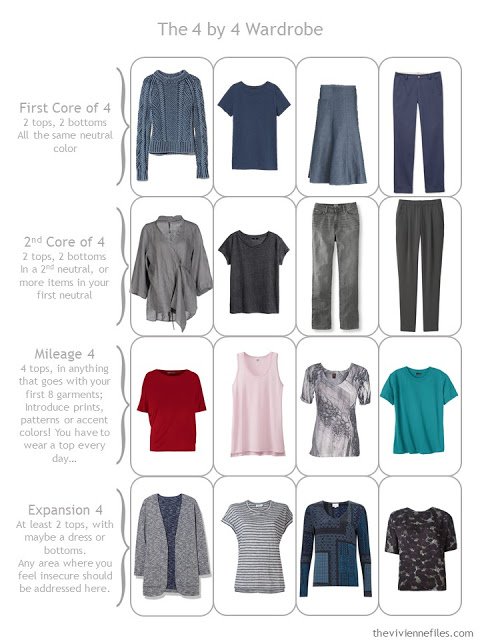 I love the possibilities here – there are so many different way that you could dress from these 16 pieces: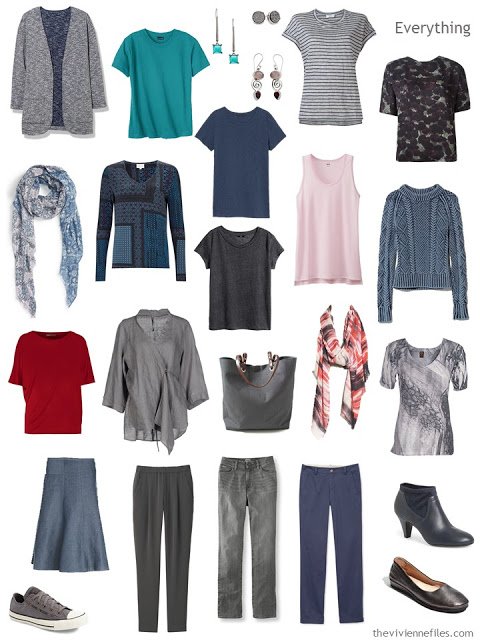 Has your eye been riveted by a work of art? Send it along to [email protected] and I'll toss it onto the list!
love,
Janice