September 29, 2015
So many of us own this kind of small neutral core – I love taking these pieces and adding accent colors, to see what happens. Today, it's grey, or gray, depending on…. I have no idea!
These dresses might be one of the easiest ways to wear this bright, strong color. You wouldn't necessarily pull the cardigan on, but tossed over one's shoulders with an insouciant flair (think Italian actress), it will be perfect.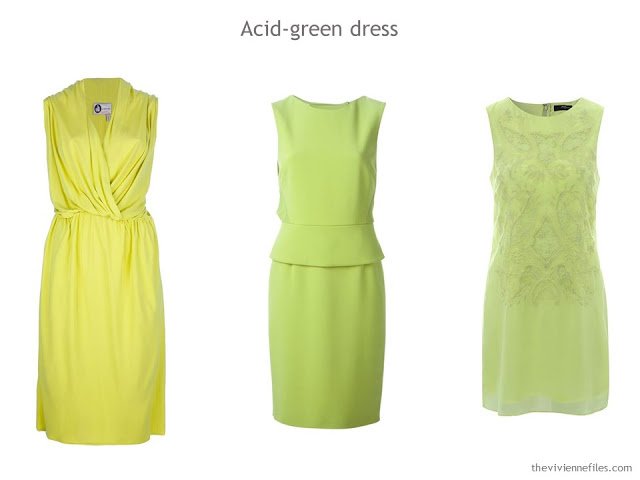 Sleeveless – Lanvin; peplum – Alberta Ferretti; embroidered – Jane Norman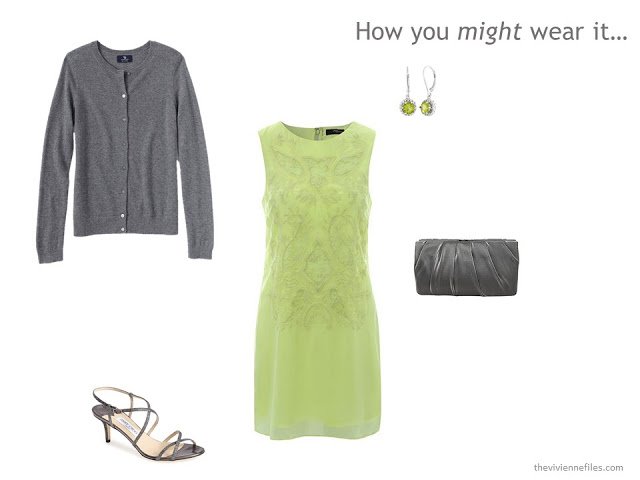 Sandals – Jimmy Choo; peridot earrings – Kohl's; clutch – Nina
These jackets were surprisingly difficult to find, but well worth it. If you're looking for leather, this color is a great option rather than the much more ubiquitous black. Just make sure your jacket looks like gorgeous leather, and not some horrible plastic stuff…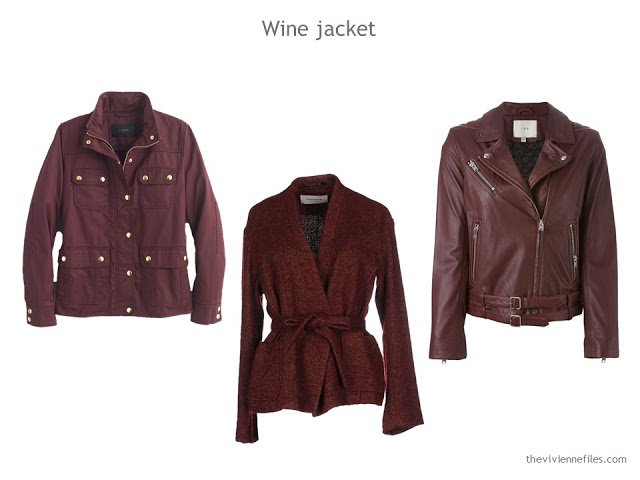 Field jacket – J. Crew; wrap – Mauro Grifoni; biker – Iro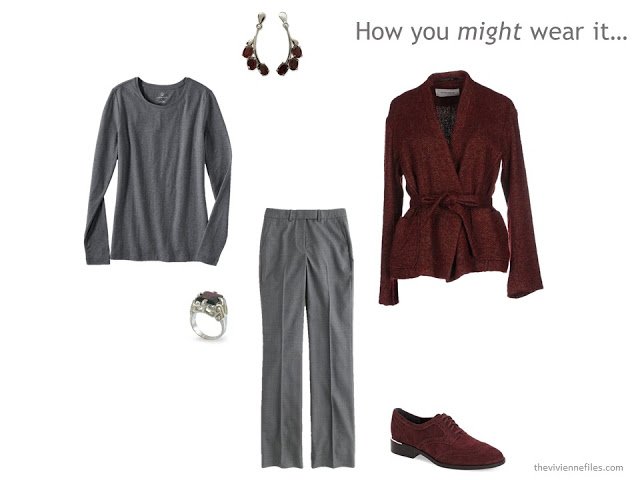 garnet earrings – Alok Jain; garnet ring – Mahavir; oxfords – Marc Fisher Ltd
The more I work on these ideas, the more it becomes clear that one of the best ways to wear a color you love, but that doesn't flatter you, is in a skirt or pair of trousers. Certain something to consider…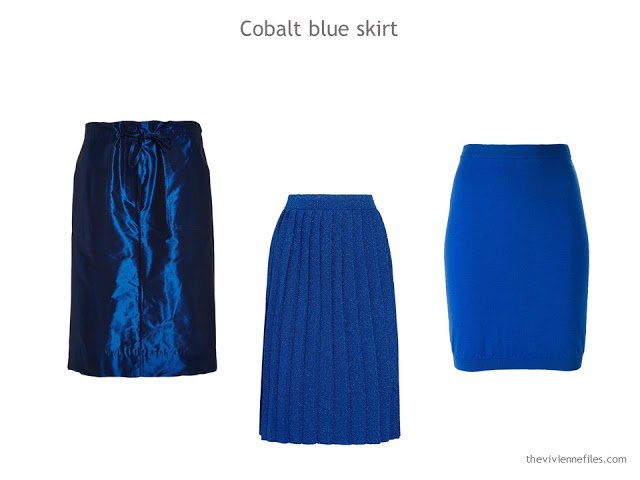 Satin – Tibi; pleated knit – Sibling; fitted – Moschino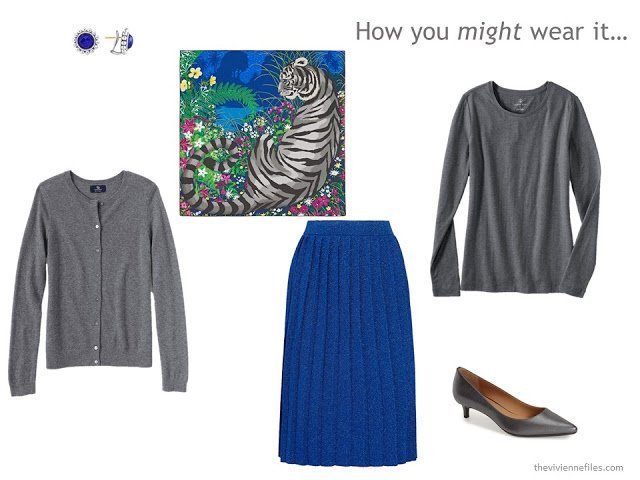 Earrings – Lagos; scarf – Hermes Tyger Tyger; pumps – Calvin Klein
I've also learned that searching on the internet for a particular color turns up EVERYBODY'S interpretation of that color; some shades can vary dramatically!
Cabled – Lands' End; v-neck – J.Crew; boat neck – Ralph Lauren Black
If your v-neck is just a bit deep, a tee shirt layered underneath it is a good way to cover up. Plus, it pulls your grey trouser color up to the top of your outfit and helps everything "hang together".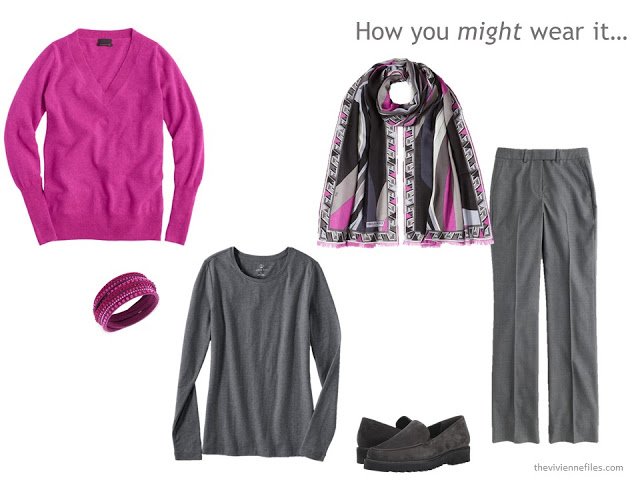 Bracelet – Swarovski; scarf – Emilio Pucci; loafers – Paul Green
Seriously, when I was looking for an orange tee shirt, all of these claimed to quality as orange! And I ran with it – there's nothing prettier than a nice warm coral.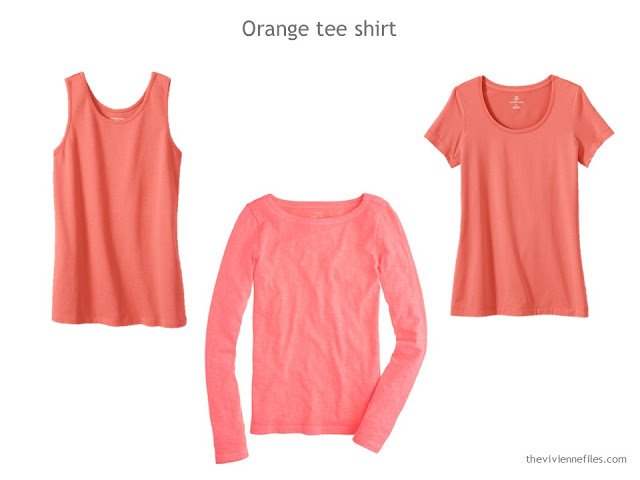 Tank – Lands' End; long-sleeve – J. Crew; short-sleeve – Lands' End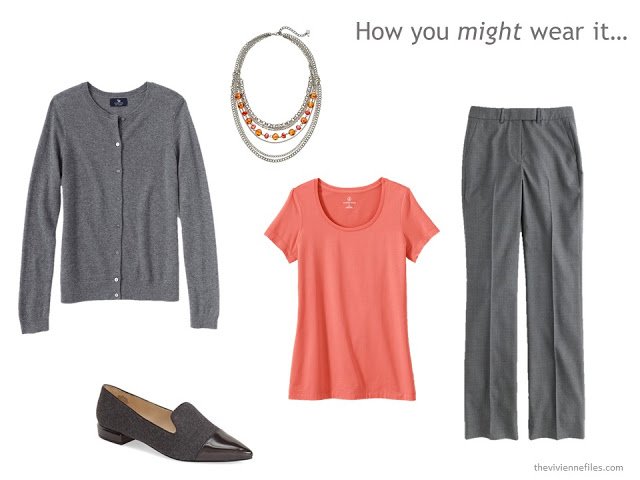 Necklace – Vera Wang; loafers – Nine West
Purple and grey are made for each other – just like amethysts set in silver…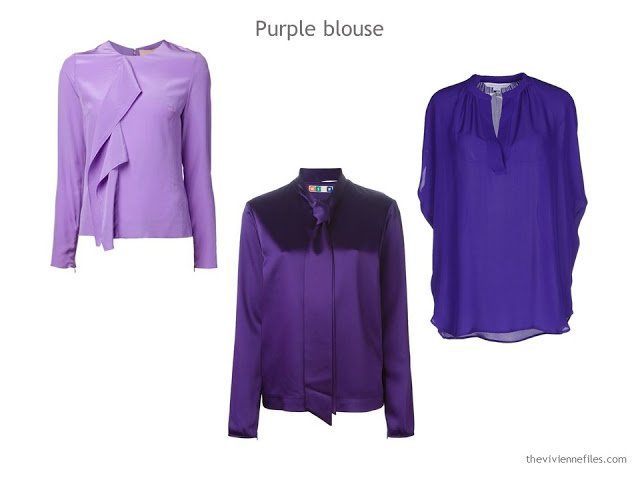 Draped ruffle front – Roksanda; tie front – MSGM; tunic – Diane von Furstenberg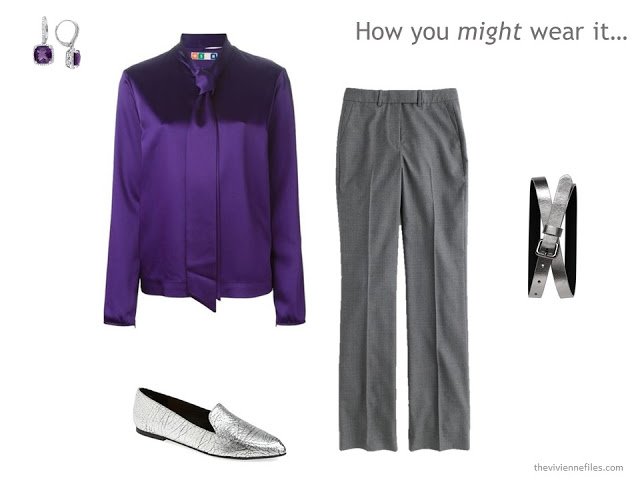 Amethyst earrings – Allura; loafers – Kristin Cavallari; silver belt – Banana Republic
Red cardigans are SUCH a favorite with me – I find a cardigan is a really simple way to introduce a new color to your wardrobe. Add in a piece of jewelry, or a pair of socks, and you're done!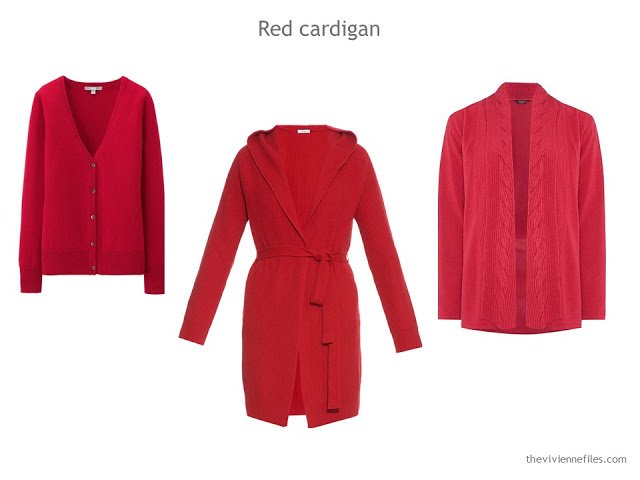 V-neck – Uniqlo; hooded wrap – Max Mara; braid trimmed – TIGI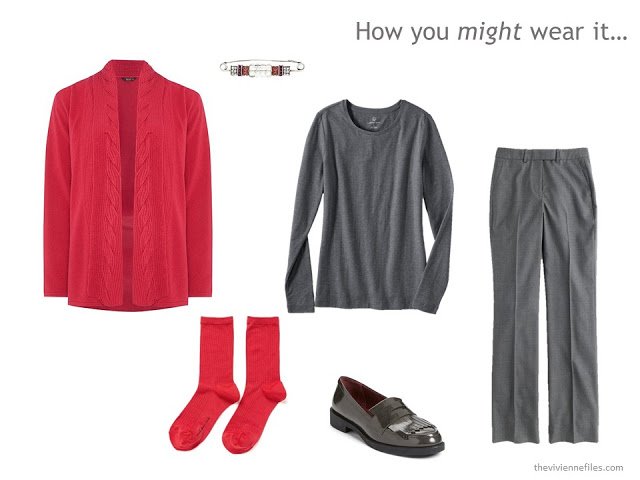 Brooch – Lanvin; socks – Hansel from Basel; loafers – Marc by Marc Jacobs
There are metallic gold trousers and jeans in the world. Unfortunately, the ones that I found looked like something that you get you arrested; gold is now officially synonymous with yellow, for this post!And yes, my high school "colors" were described as gold and blue, but that was ALWAYS shown as bright yellow and navy blue. I guess "yellow and blue" doesn't have the same inspiring ring?
Yes, I've used this scarf with every post of this type, so far. I like to be able to do this from time to time, to show the inherent versatility in a well-chosen accessory.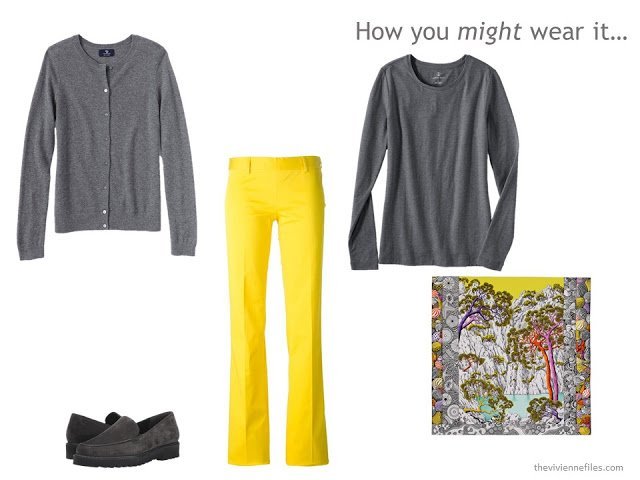 scarf – Hermes Siesta au Paradis; loafers– Paul Green
Tomorrow I'm hoping to show you brown with brights!
love,
Janice