Yes, I took my gym clothes with me to New York. I was not in the gym once…
But, in my defense, I spent four days of our vacation sacked out in our hotel room, sicker than a dog. Our theory is that the very first meal we ate after arriving is the culprit, but if you've done any research into food poisoning, you know that it could have been anything for days before…
I am one of the very few people to go to New York on vacation and lose weight!
However, in the few days that we were able to be out and about, I did some excellent sight-seeing, and some power shopping! (remember POWER? Purchase Only When Everything's Right). I'll tell you more about what I bought, and where, tomorrow.
But I will close today with a beautiful image of an amazing place: Albertine, the bookstore at the French Embassy, across the street from The Metropolitan Museum of Art. They carry titles in French and in English, including the most comprehensive selection of French-language books and English translations in the US. Visiting the store is like a quick trip to Paris…
This is the upstairs of the shop: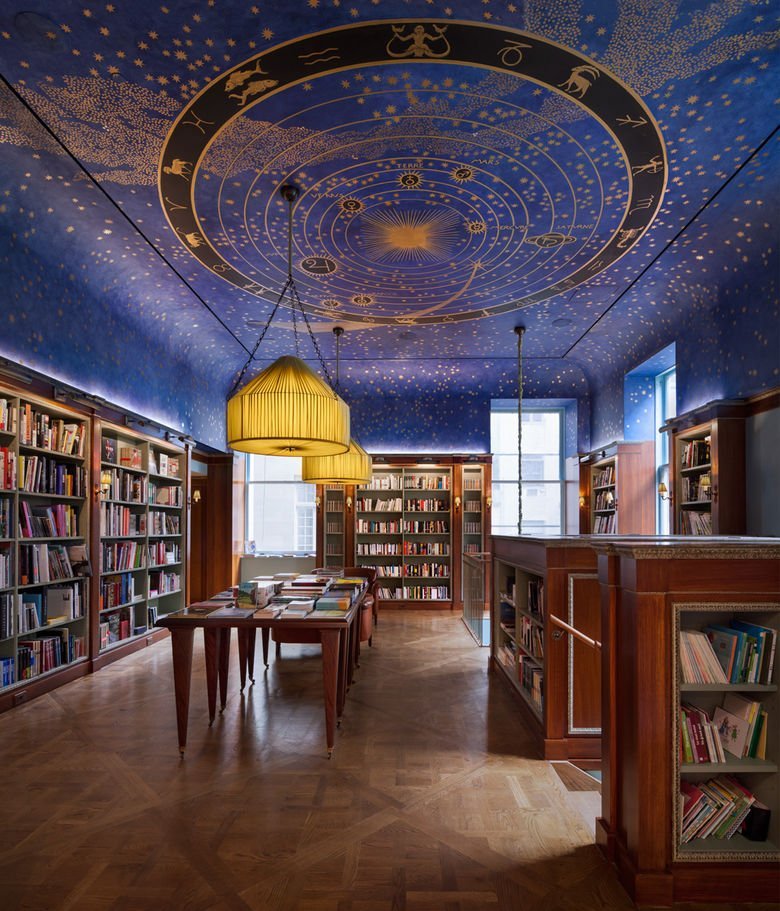 Many lovely details tomorrow!
love,
Janice
Looking Back: