August 8, 2014
Although I had relatively little lead-up time for my trip two weeks ago, I feel like I had the perfect assortment with me. This was a relatively easy trip for which to pack, because I knew my activities ahead of time, I knew the weather conditions, and I had access to laundry facilities – sort of the packing trifecta!While I almost always travel in pants, this time I just slid leggings under my favorite linen dress in order to stay warm in flight. This crossbody bag is a fairly new purchase, and I really like it – it's light, lays flat, and holds quite a bit. I admit that I might have been tempted to get the next size larger, so that my tablet would fit in it…
Please note that these are not all EXACTLY the same as my clothes, but they're a pretty good approximation, and the ARE what I would buy if I were forced to replace my current possessions.
This is what I packed. The clothes are all linen, and the long-sleeved tops were used as layers over the tank tops and tee shirt when I was somewhere cold (i.e. anywhere indoors!). The silver bracelet is all one piece, and stretchy, so there was no jingling or clanking involved.
And this is how my clothes played out on site. I was actually gone seven days, but I can't begin to tell you what I did on the seventh day, nor what I wore! Suffice to say, it was great, and I was happy.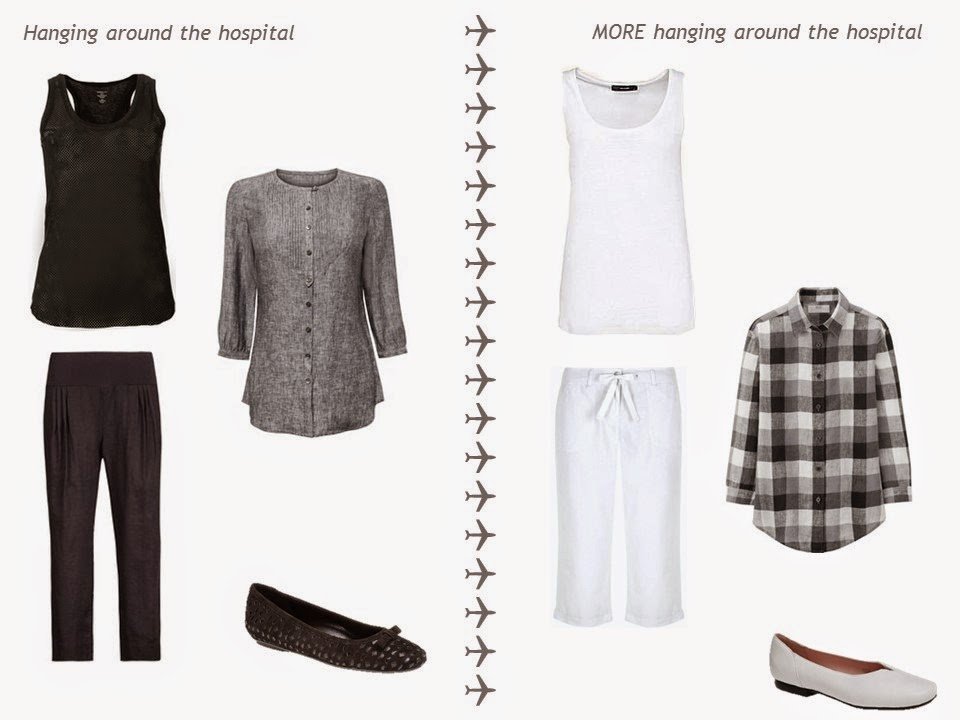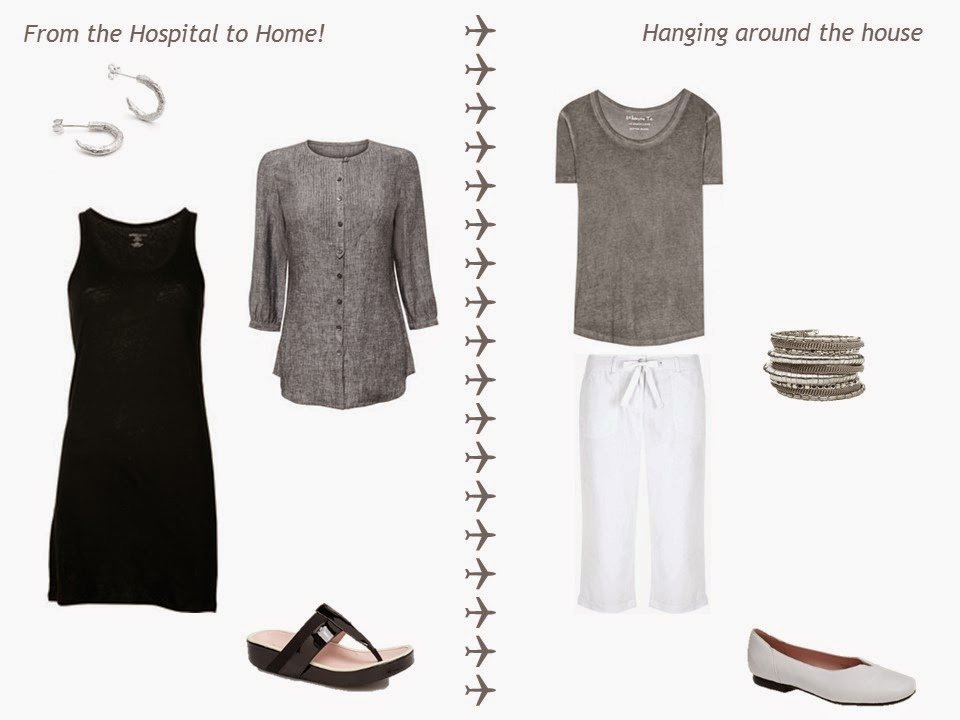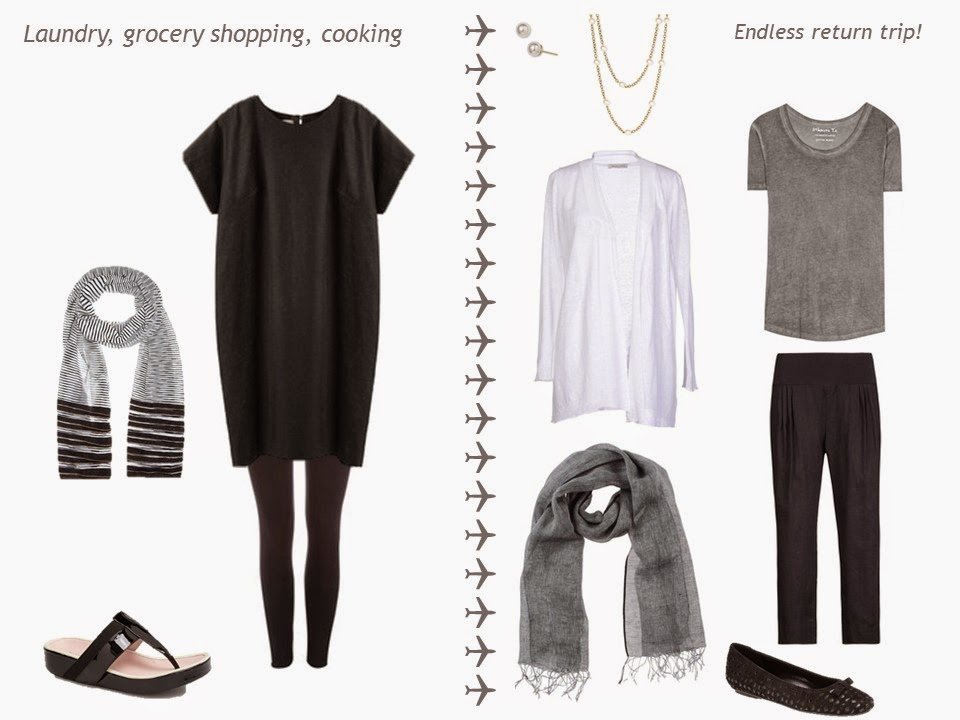 love,
Janice