January 21, 2014
The weather's cold, and you've got to go on a business trip. A SERIOUS trip…Start with a comfort garment – the favorite cardigan will make you happy, and will suggest your color scheme too! Choose a couple of outfits that ensure that you bring all of the pieces of your black suit, add a couple of jazzy red garments, and you're all set for business events. One simple dress, and everything will fit in a carry-on bag.
A black winter coat, and some gloves, will be needed here, of course:
First day in the home office – better look serious!
And you know they're going to take you out to dinner…
Second day in the office is a lot more mellow, because you're actually going to have to do some work.
A couple more outfits – one that's office worthy (and could easily
support a cardigan or your suit jacket), and a more casual option for
evenings, weekends, or your return trip.
This is everything: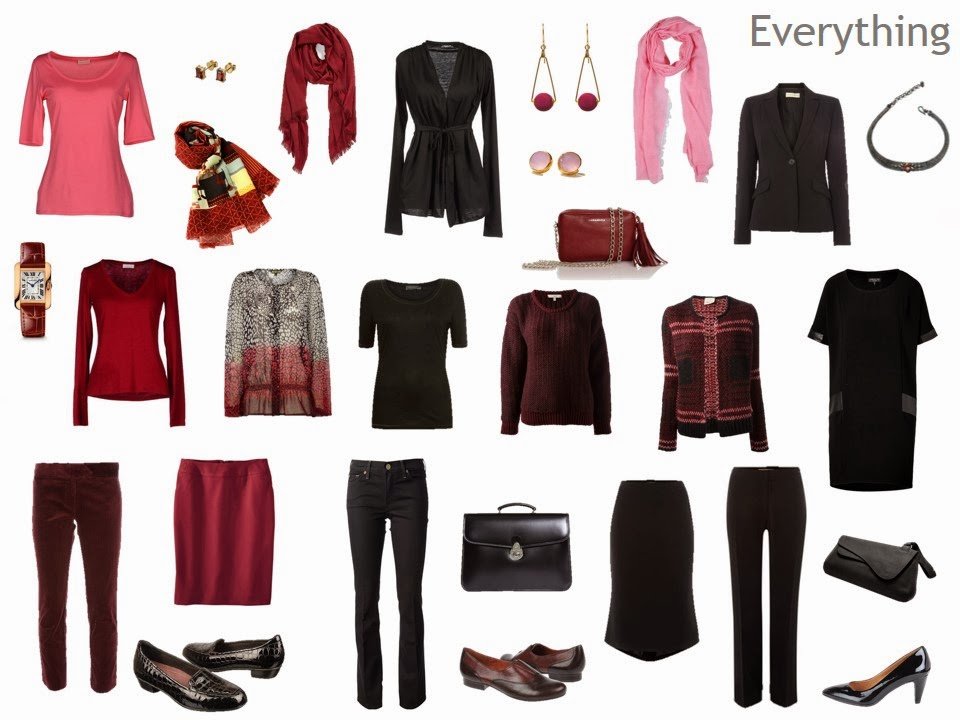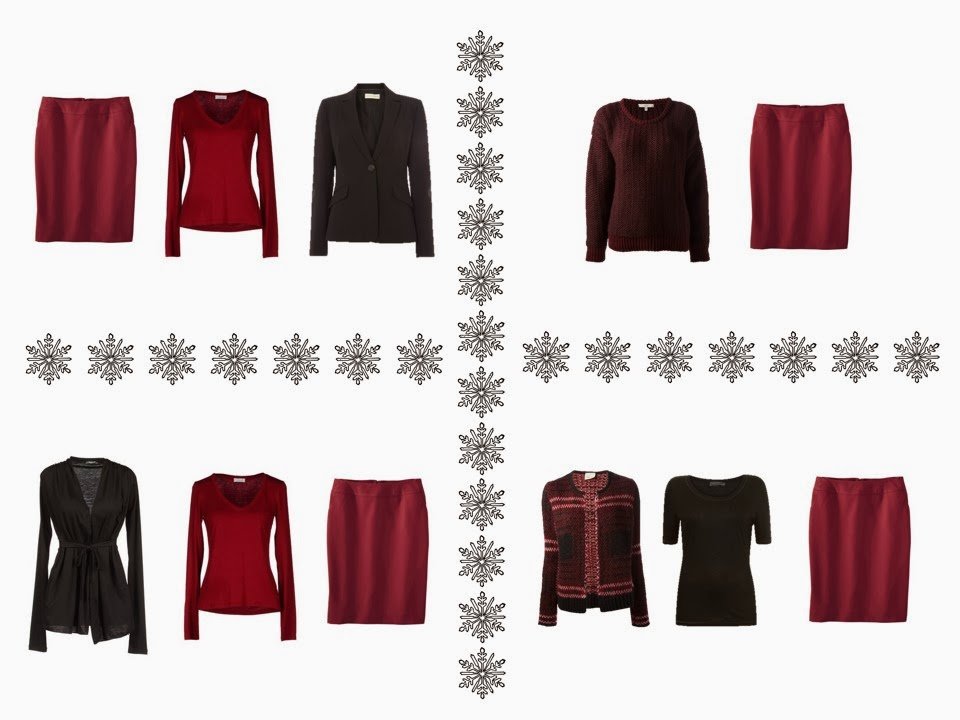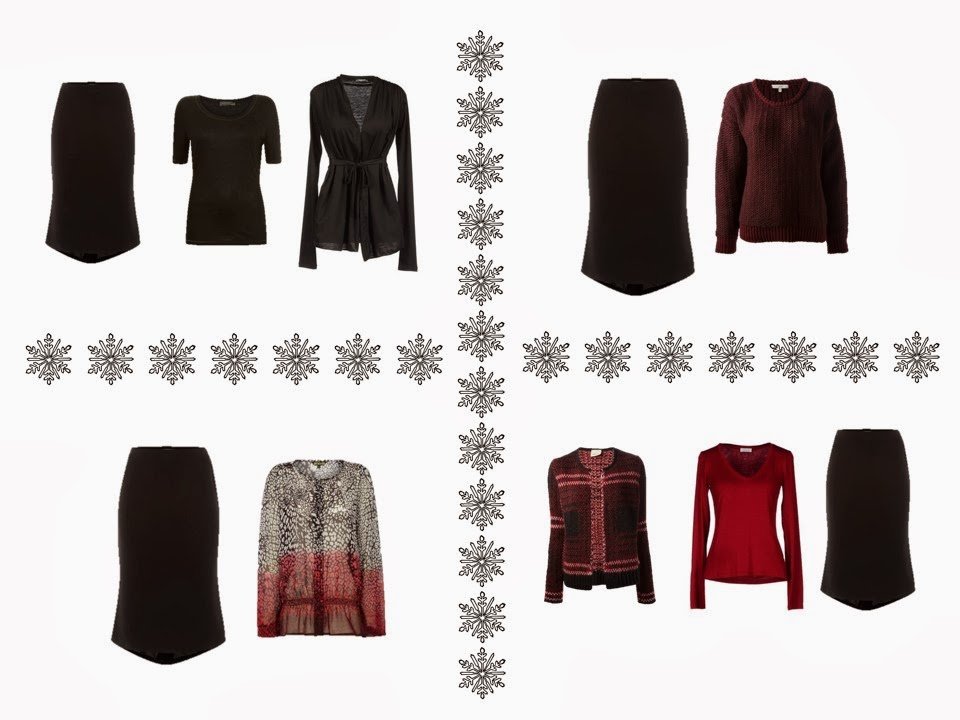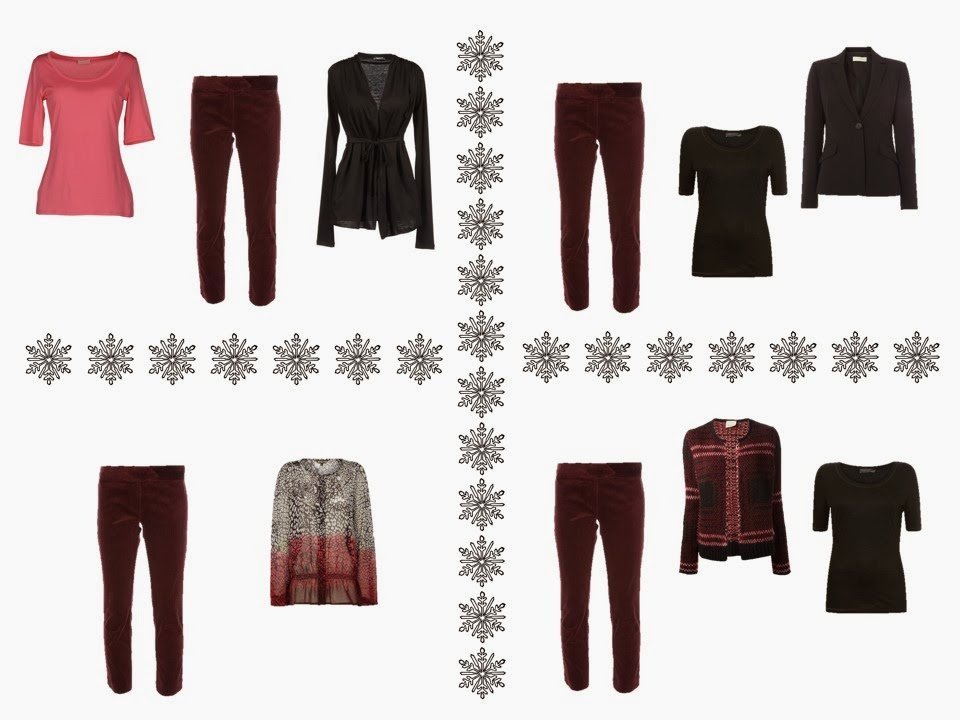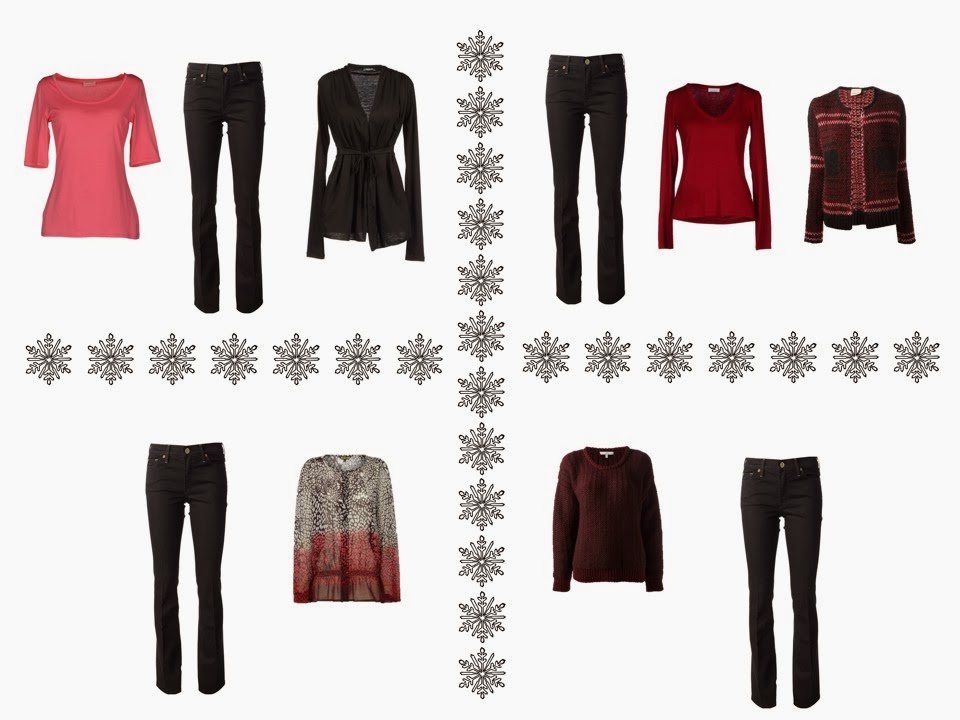 love,
Janice