December 16, 2013
You probably remember that we started last Friday with a core of six garments that would be suitable for a long weekend, and then on Saturday, I expanded the capsule travel wardrobe to a 12-pack, for cooler weather. Now I'm going to do basically the same thing, only oriented toward a much warmer visit…Again, six carefully-chosen garments:
Shorts – I like white, but you could easily choose black or petrol.
A great printed tee shirt that includes all three of your colors.
A beautiful fluid top in your accent color, and
A skirt that combines your accent color and either of your neutrals.
Another top – dressier than a tee shirt – that can be worn with either of your neutrals, and
A great, neutral dress.
Yes, this capsule is long on skirts – you could easily substitute shorts, capris or pants for the skirt and the dress. And more sandals won't go amiss…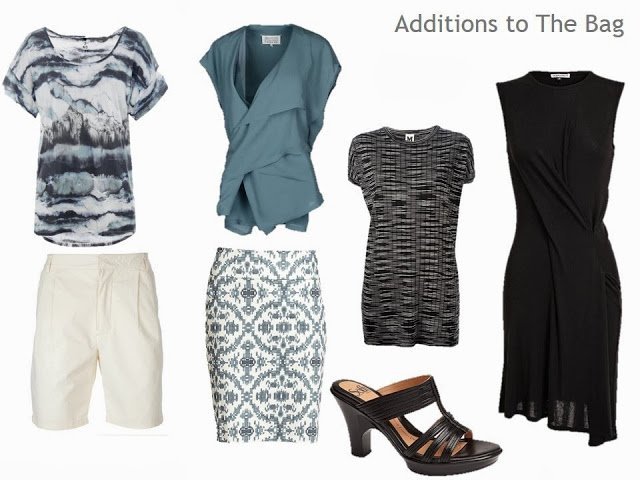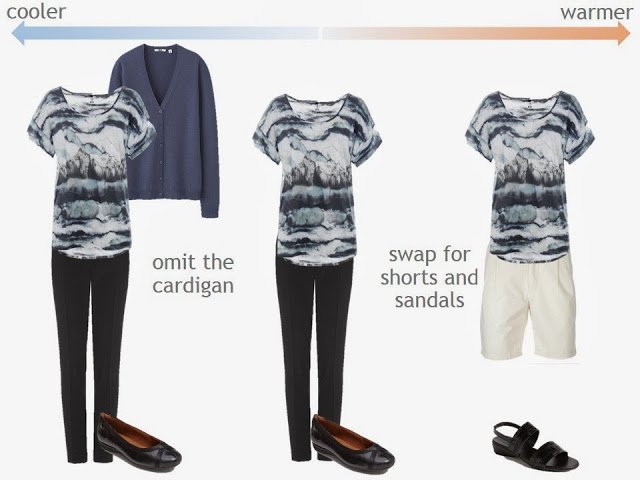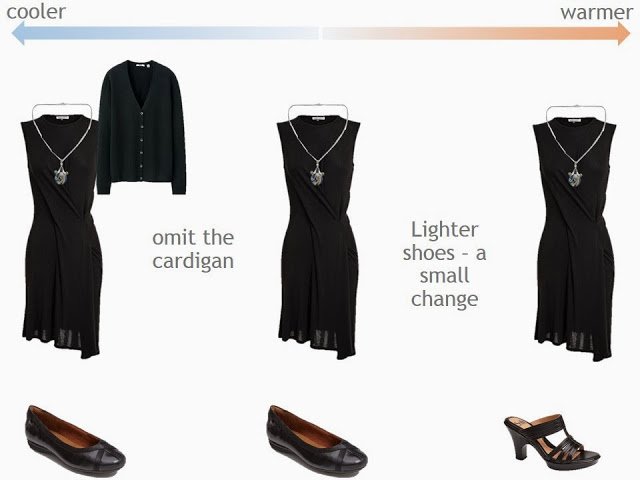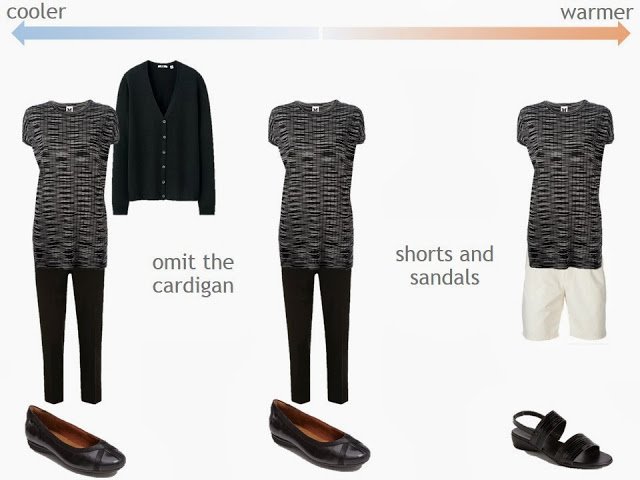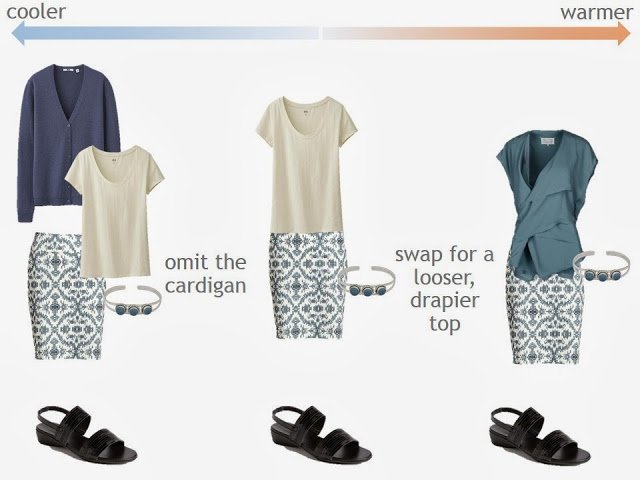 love,
Janice